The information associated with the fields in FarmQA can be exported to an Excel spreadsheet. This can be useful for sending all field information to a grower in one file (i.e. field names, acreage, varieties, or plant/harvest dates). See the instructions below to see how to export your field list view to Excel.
Instructions
Log in to your FarmQA account from the web app.
Click on the Fields tab.
The Grower filter is now above the Fields text in the top left-hand corner of the screen. Select the Grower you are looking for if applicable.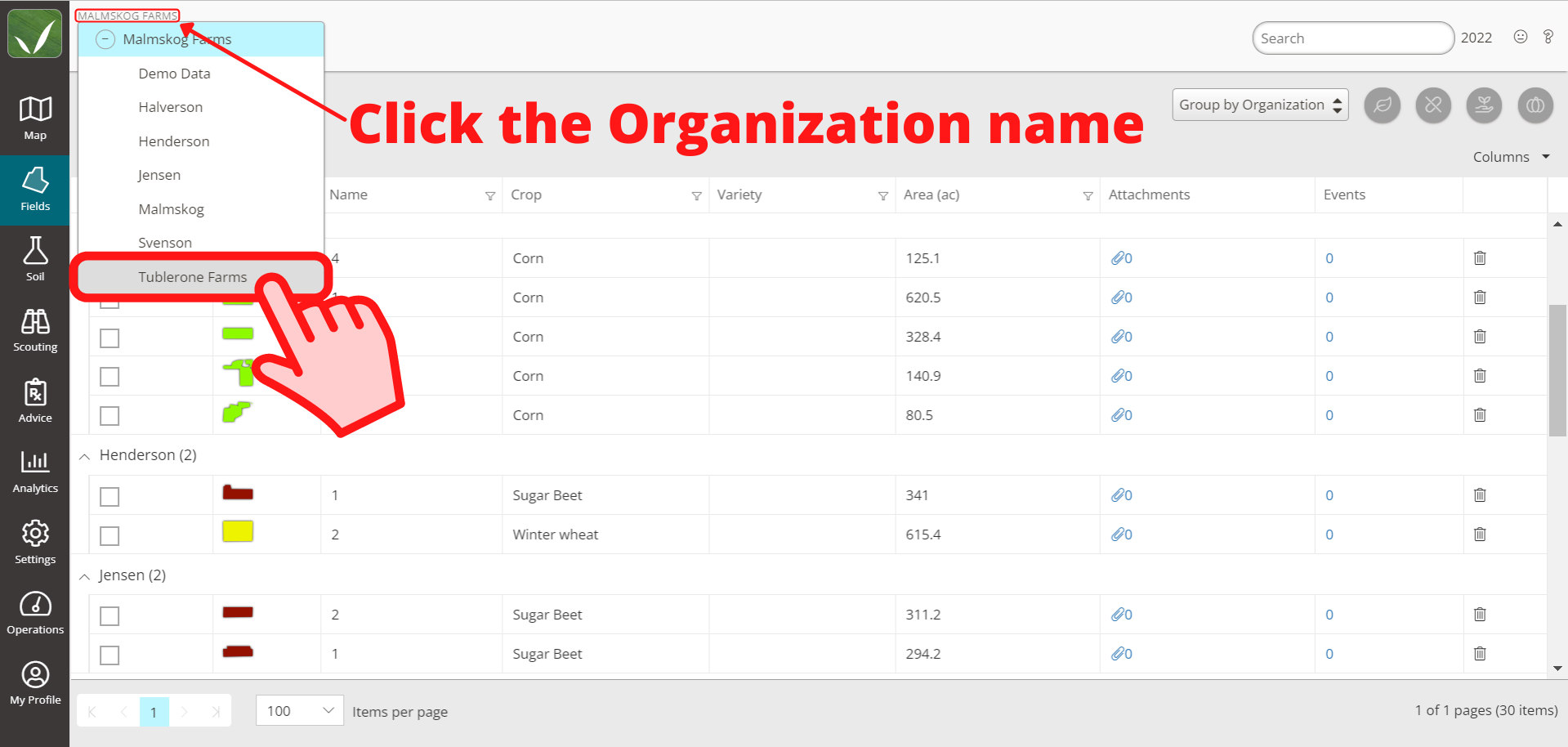 To export the list, click on the Excel button above the left-hand side of the list.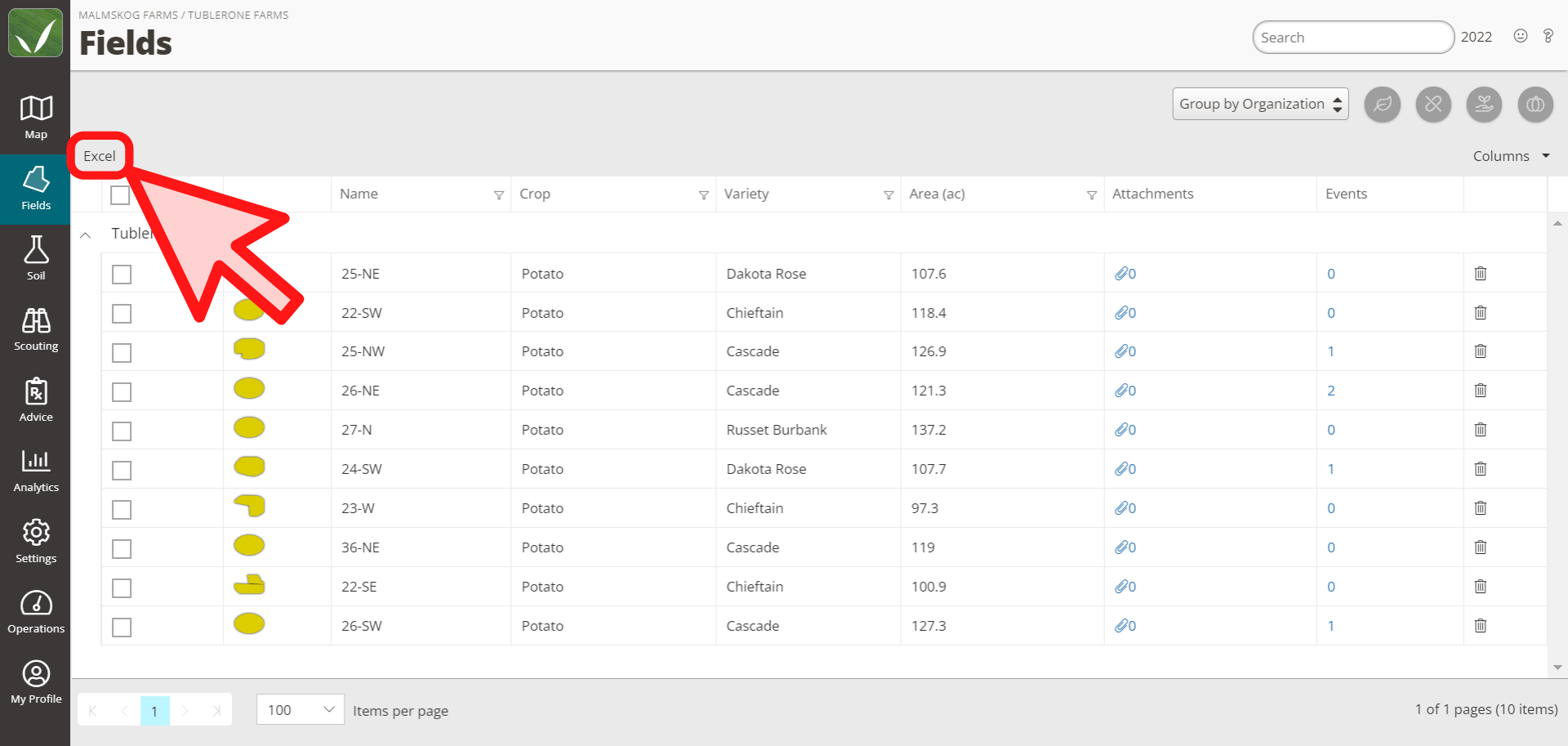 The exported Excel file will be in the same format as the field list view when you downloaded the file.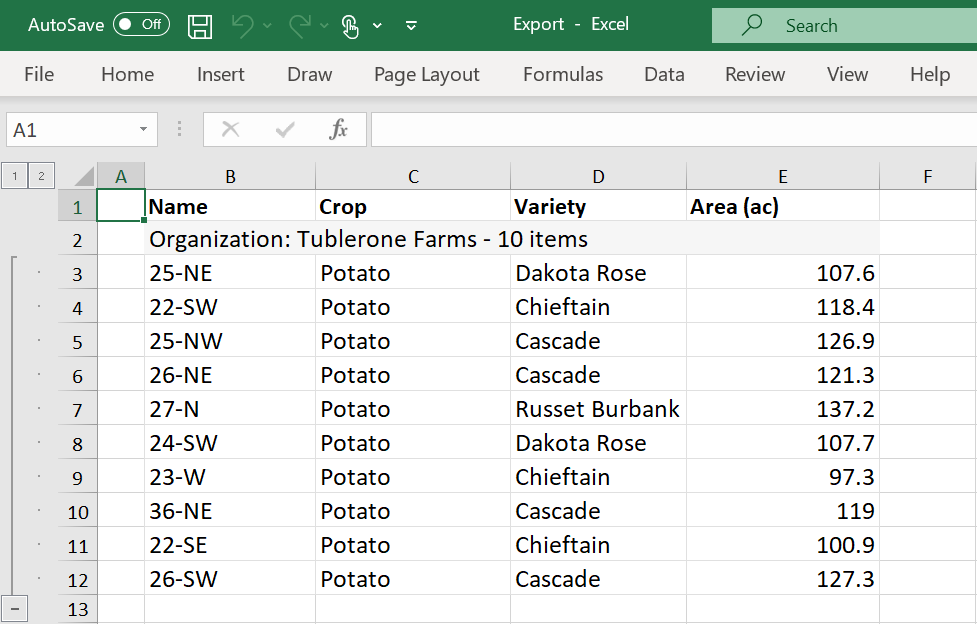 Please contact FarmQA Support with any further questions