Overview
Within FarmQA Controller fields can either be viewed from a Map view of a List view. This article walks through the features of the list view option.
Instructions
Login to FarmQA controller at controller.farmqa.com
Within an enterprise click the "Fields" icon on the left-hand side of the screen (shown below)
Within the list view the header information like "Name", "Crop", "Area" etc., can all be clicked individually to sort the list view.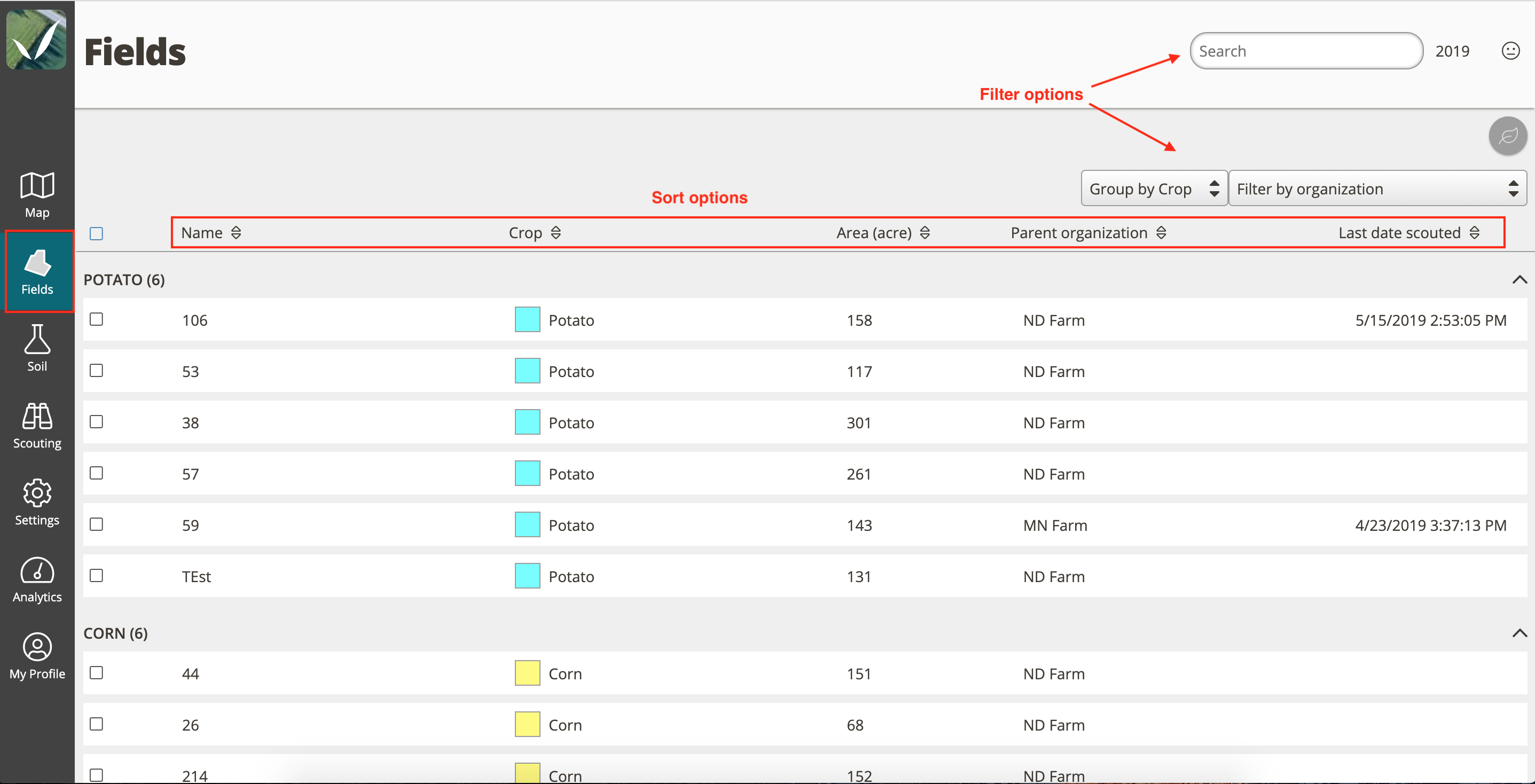 The "Group by" and "Filter by organization" can both be used to filter and group the list view. (see above)

Note: The field "size" group is broken down by the following acreage categories

Small: <40 acres
Medium: 40-160 acres
Large: >160 acres

Additionally, the search box can be used to further filter a field list search after grouping or filtering by a farm.
The growing seasons can also be toggled through within the list view as well.

The list view can be used to assign crops by groups, this can be done by filtering the list down to a desired sub-set of fields. Then using the select tool.
After selecting the fields, click the Leaf Icon in the top-right hand corner to assign crops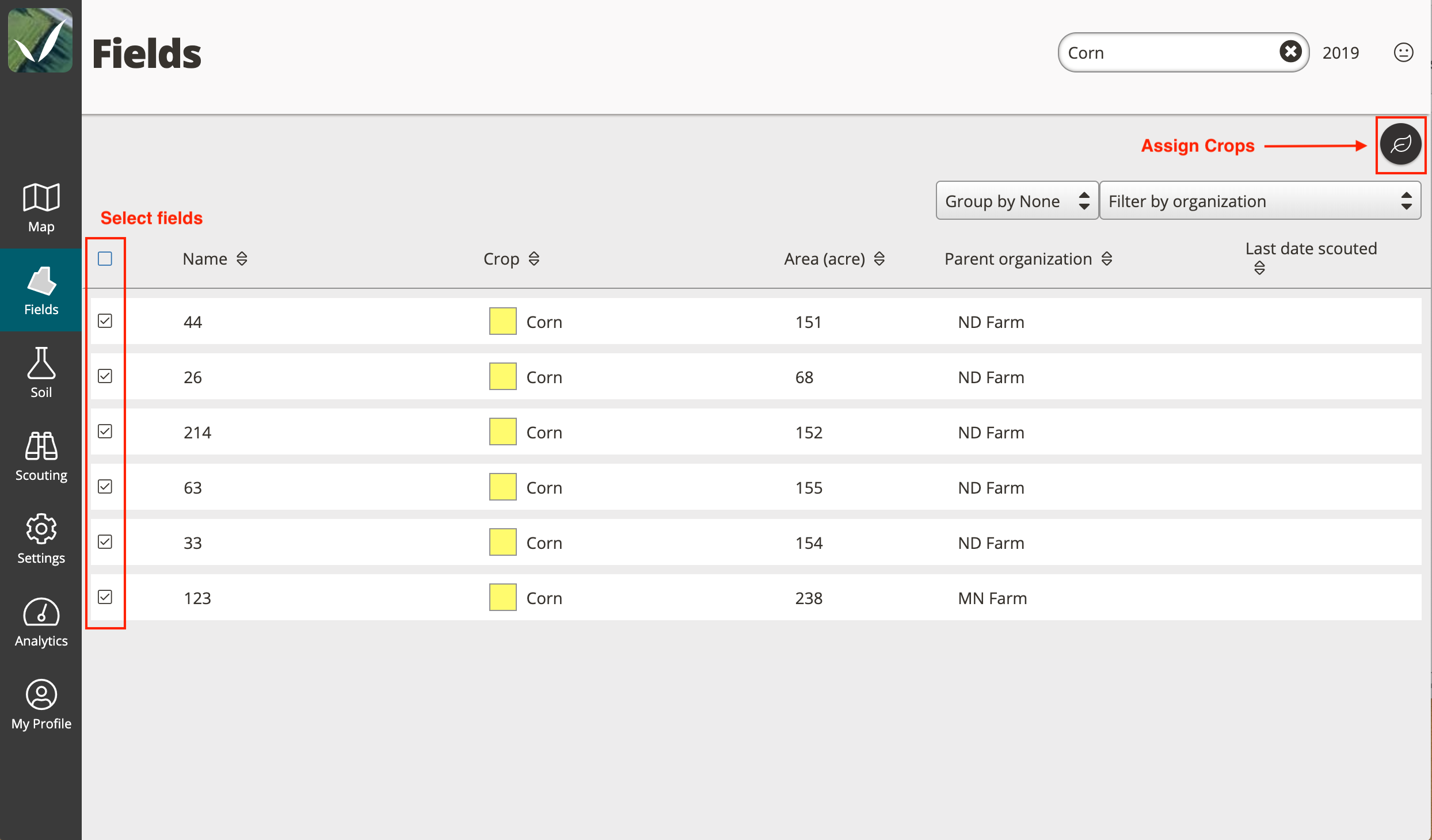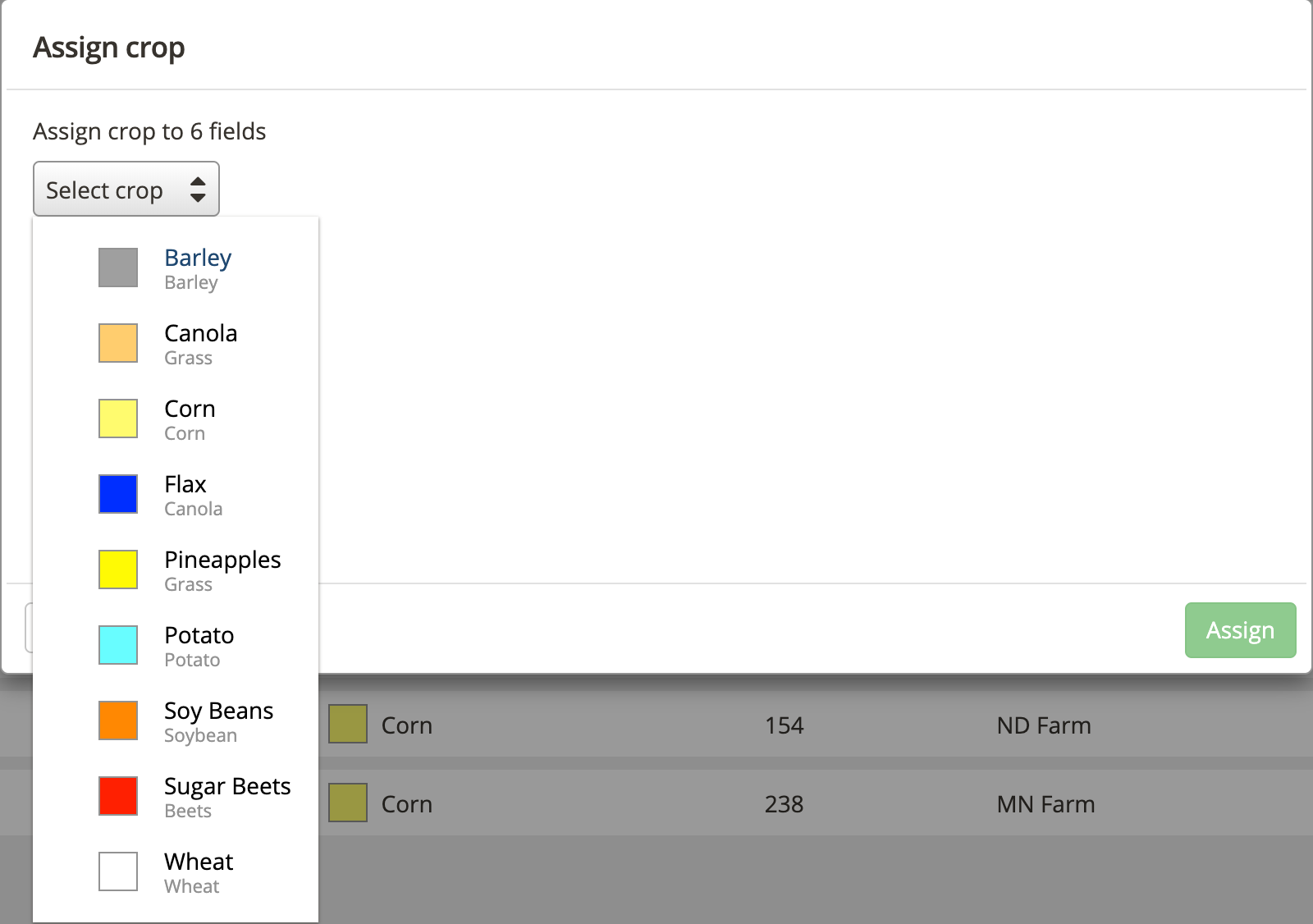 Please contact FarmQA Support with any further questions