Overview
Within FarmQA Controller fields can either be viewed from a Map view of a List view. This article walks through the features of the list view option.
Instructions
Login to FarmQA controller
Click the "Fields" tab on the left-hand side of the screen (see below)
Functions

Sort

- the header information, like "Name", "Crop", "Area" etc., can all be clicked individually to sort the list view.

Filter by grower

- Click the name in the top left-hand hand corner to get the grower picker. Select one to filter the list down. Ex: show all fields for grower John Doe

Column filters

- Below some of the column headers there are search boxes. This can be used for multi-variable searches. For example, you can search for any "corn" fields that are greater than 200 acres but are less than 40 days after planted.

Group by

-Crop or organization. Crop will be either a crop or variety depending on how your account is setup. Organization will be by your smallest unit of your tree.

Action buttons

- Select fields and click any of the action buttons. These include assigning/unassigning a crop, assigning a plant date, and assigning a harvest date

These actions can be done in bulk by multi-selecting (see below)

Search

- the search box in the top right can be used to find a specific field or crop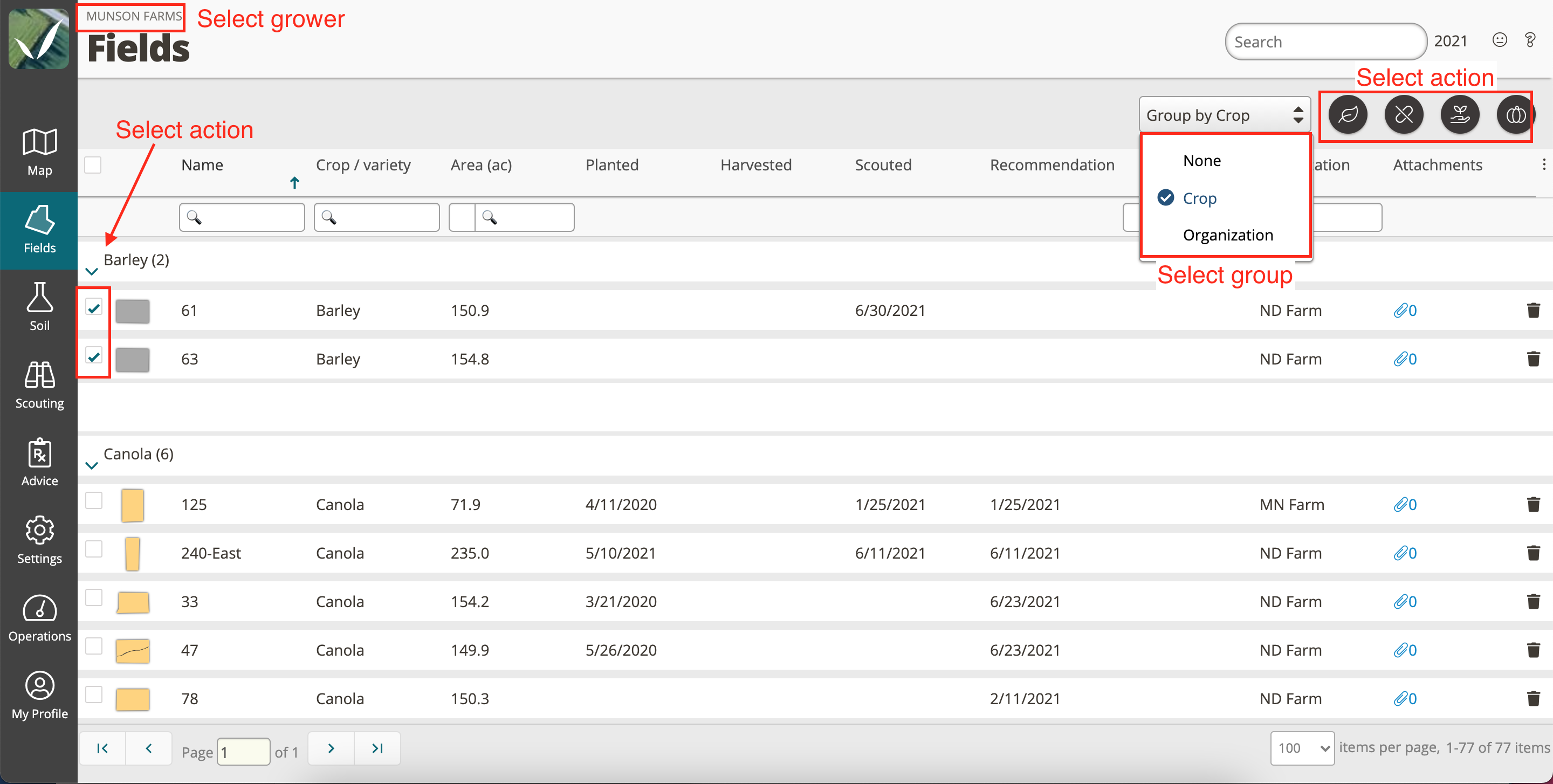 Customizing the list view
Within the field list view click on three vertical dots to the right of the header column (see below)
From this view columns can be toggled off or on
Additionally, each column can be re-sized or reordered by clicking and dragging directly on the column header text.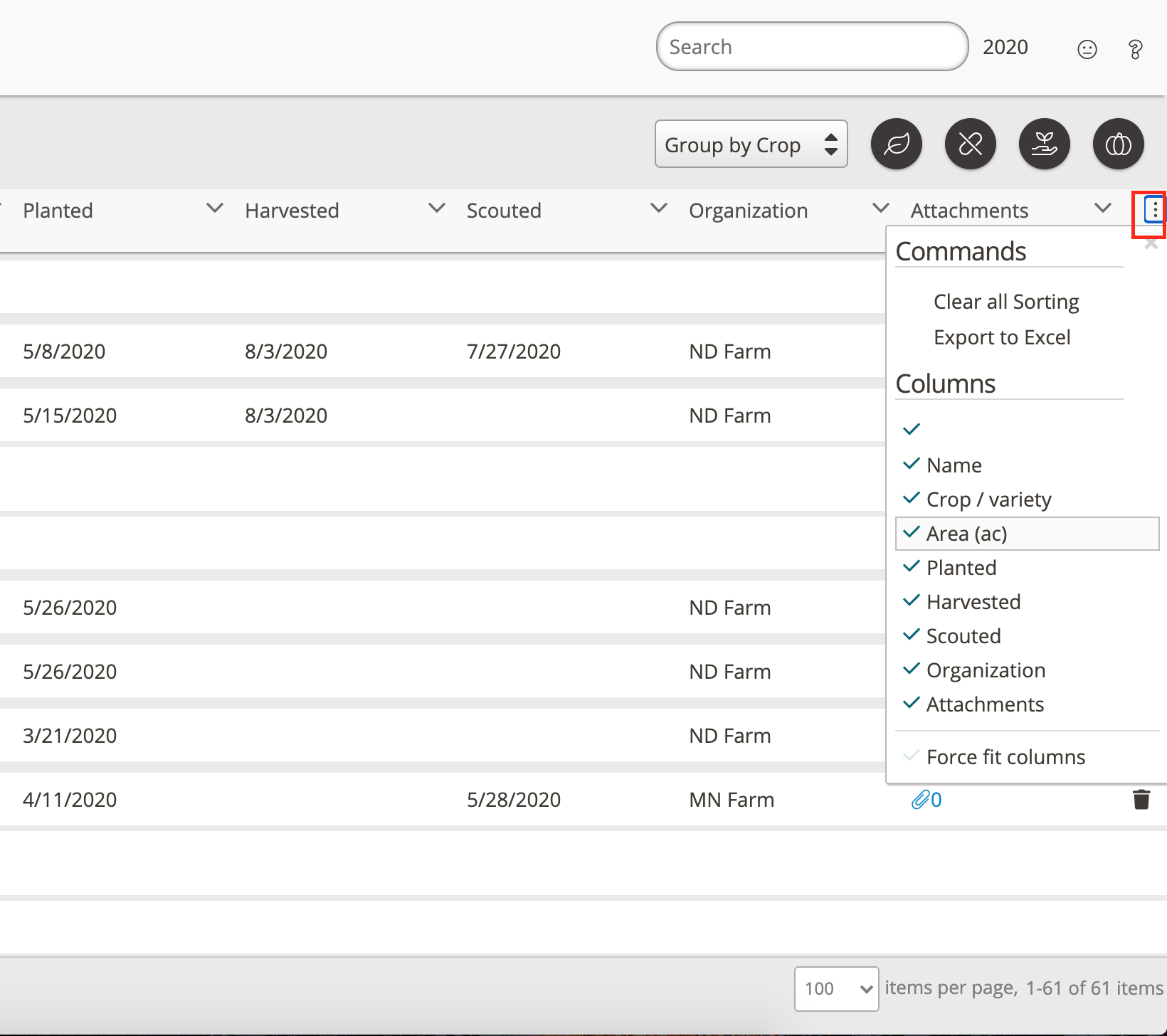 Please contact FarmQA Support with any further questions