If you're having a grower meeting and are discussing crop plans for the year, having printouts to distribute and edit can be a great workflow for getting your crop and scouting plans for the year made. You're able to export your fields from FarmQA to a PDF file that will display the current crop assigned to your fields as well as the total acreage. Learn how to export your fields to PDF files by reading the brief article below. 
PDF download from the Fields page

Log in to your FarmQA account from the web app. 

Click on the Fields page.
Check the boxes to the left of the field(s) you want to export (1), then click on the                                Export field(s) button at the top of the screen (2) (pictured below).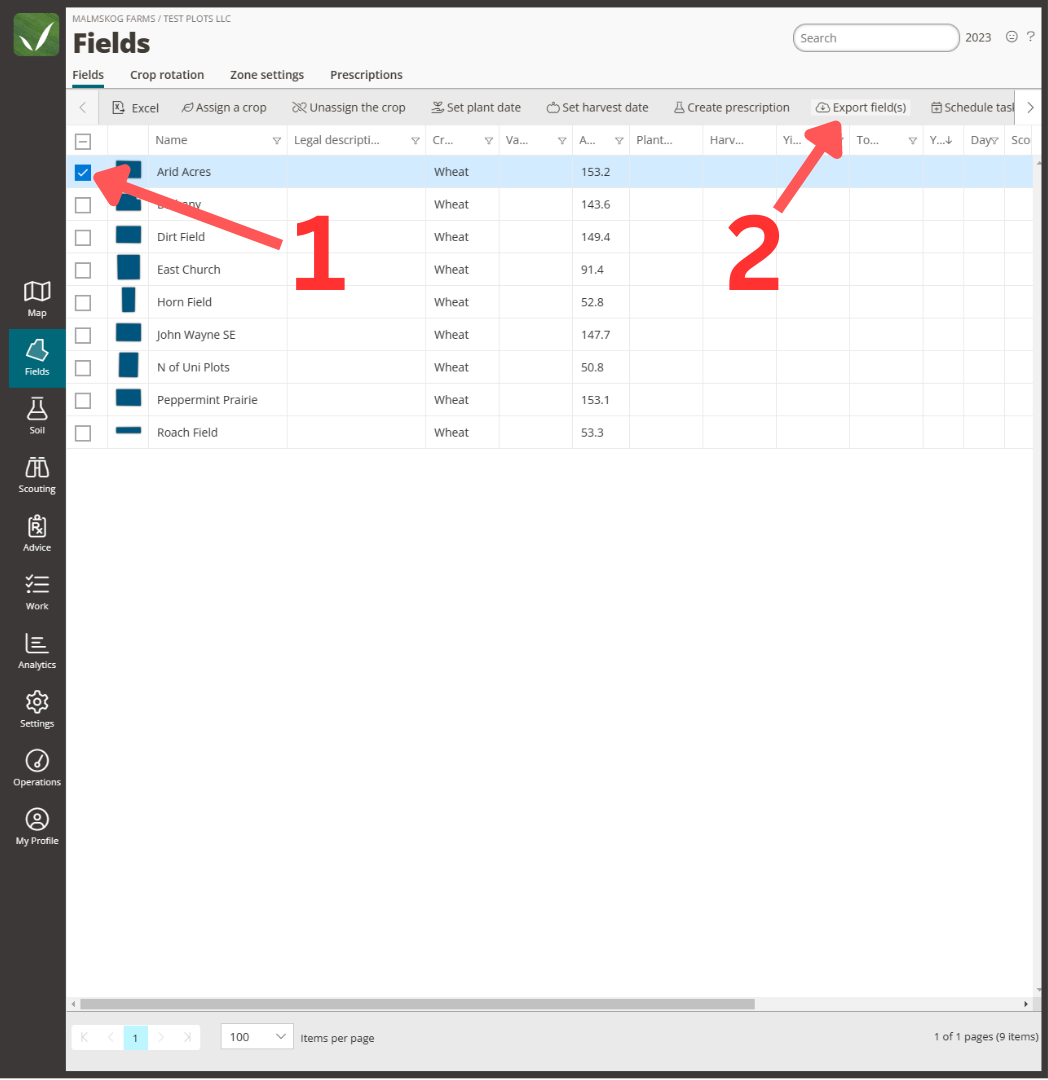 Click the To PDF button to export your field(s) to PDF (pictured below).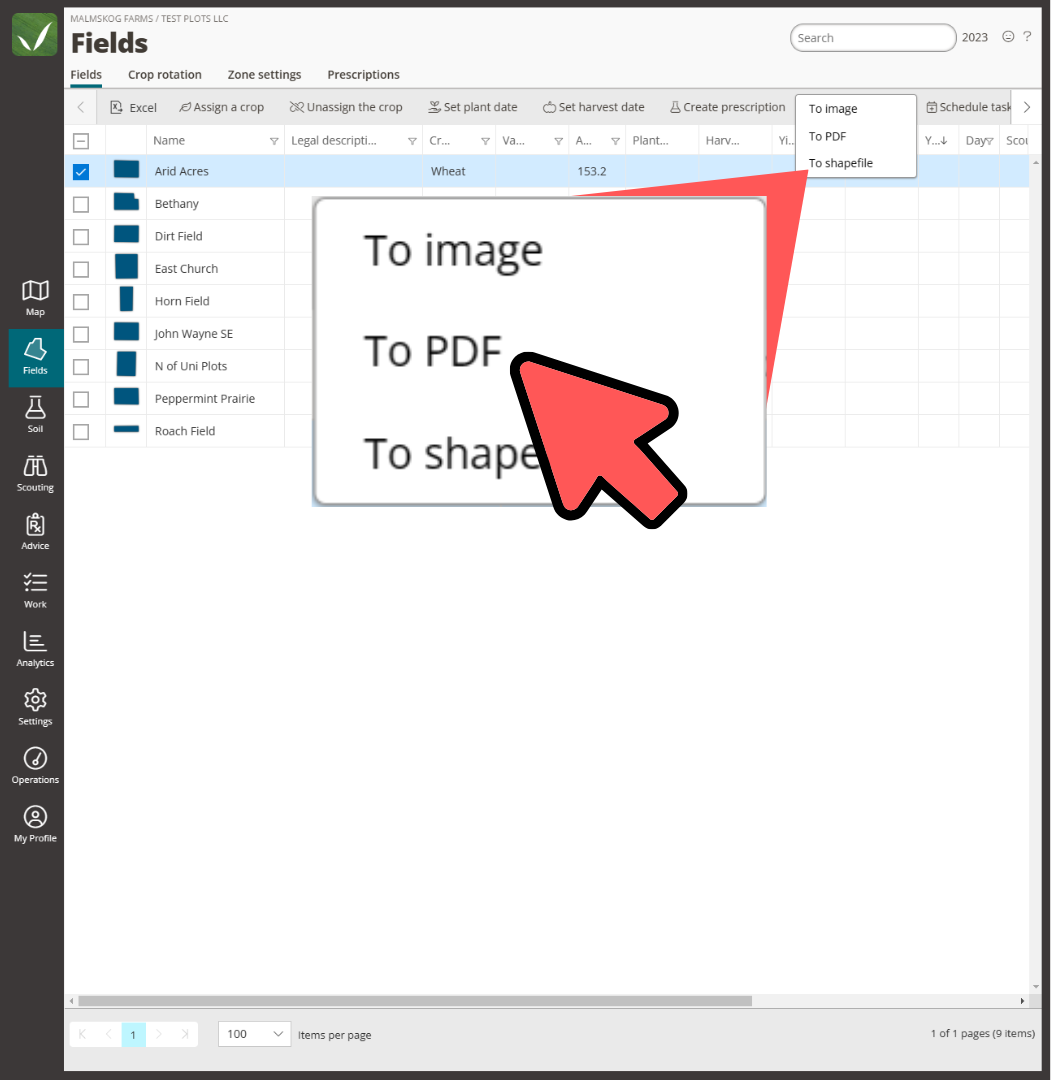 In the Export to PDF page, use the dropdown menus to customize your PDF export in the following ways (pictured below): 

Select the Map type you want used as the background for your your PDF export. You can choose a Satellite, Light, or Dark background.
Choose your Orientation with the Orientation dropdown. The PDF orientation can either be Portrait or Landscape. 
Pick the Page size you want for your PDF export. We'd recommend staying with the Letter default as this will work best when printing these PDFs out.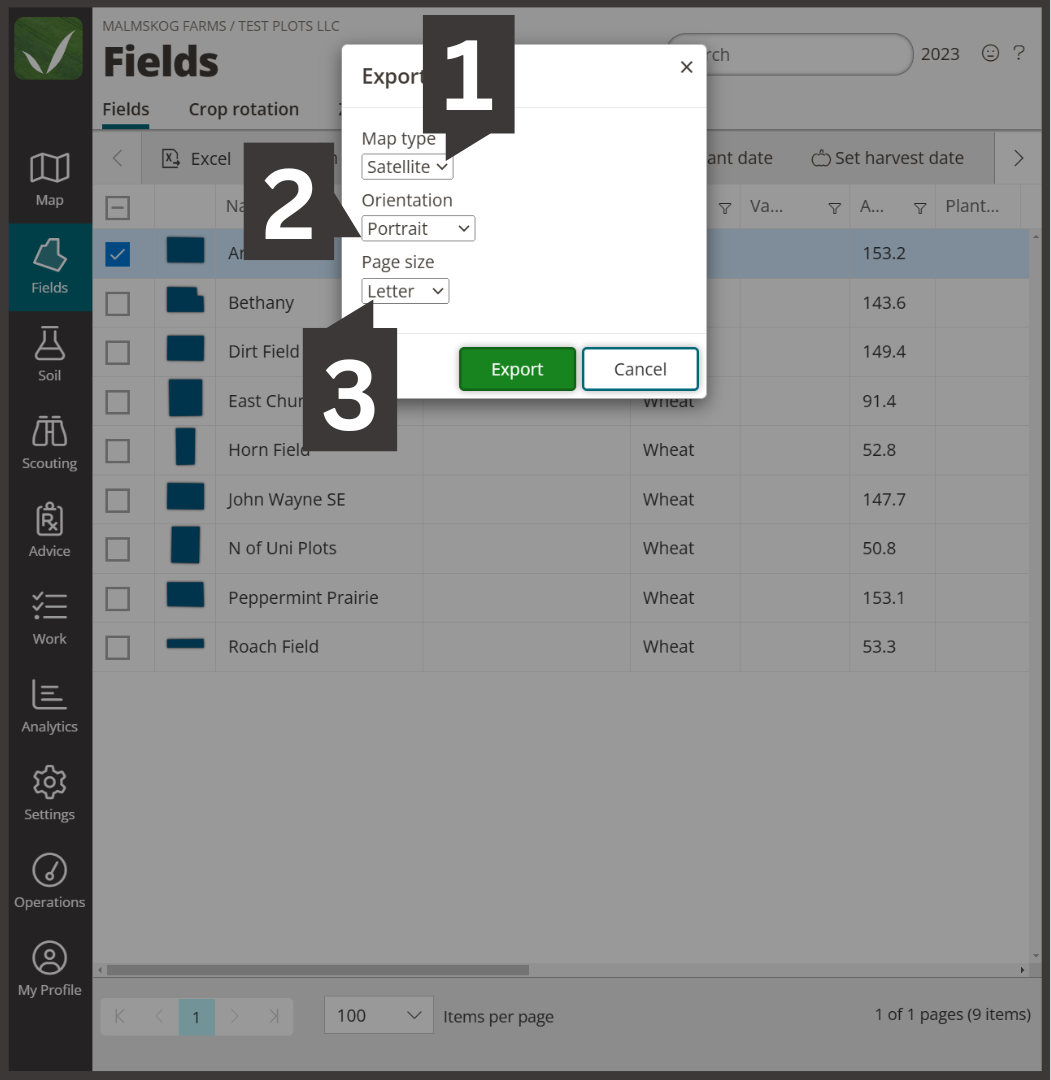 NOTE: If you have selected multiple fields to export to PDF, you'll also be able to check a Field per page box in the Export to PDF page. This will limit the number of fields you'll see per page to 1. 
When you're done, click the Export button. Your PDF export of your field will then be downloaded to your computer (pictured below).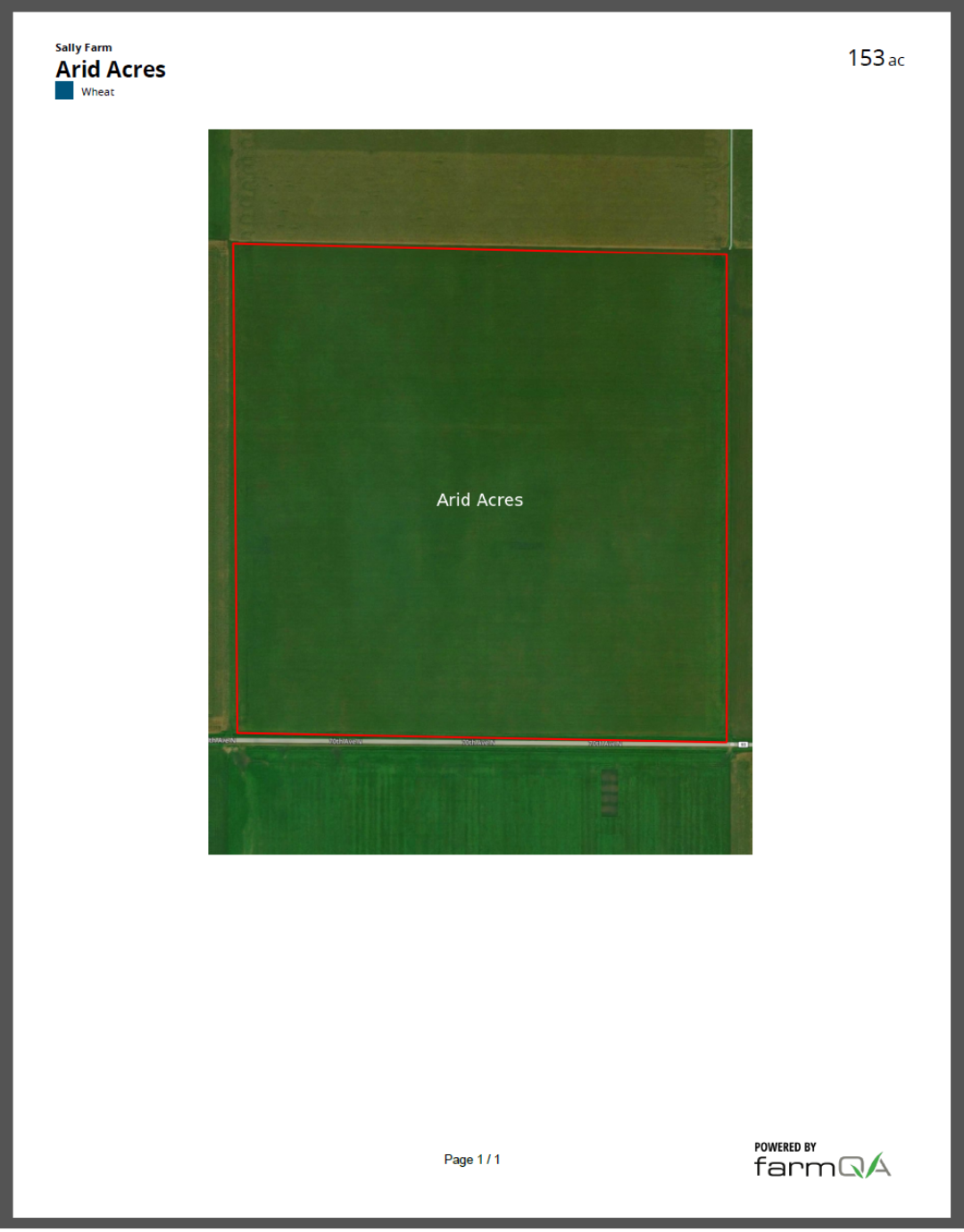 PDF download from the Maps page

Login to the FarmQA web app if you haven't already.

In the Map tab, click on the field you want to export to a .PDF file. 
In the field information pane on the left-hand side of the screen, click on the More ... button, then  click the Export field to PDF option (pictured below). 
Once you have formatted your .PDF download in the Export to PDF page (as seen in the section above), click the Export button to download your .PDF file. 
Please contact FarmQA Support with any further questions