Easily share visual information within your FarmQA account by exporting your map view as a shareable PNG image. This will let you share your field outlines and any point layer you have turned on with a desired recipient(s). Check out the instructions below to learn how to export your map view as a shareable map.
Instructions
Log in to your FarmQA account from the web app.
In the Map tab, zoom out to the desire extent you want to export.
Click on the slide out map pane, then click Export map under the ACTIONS header (pictured below).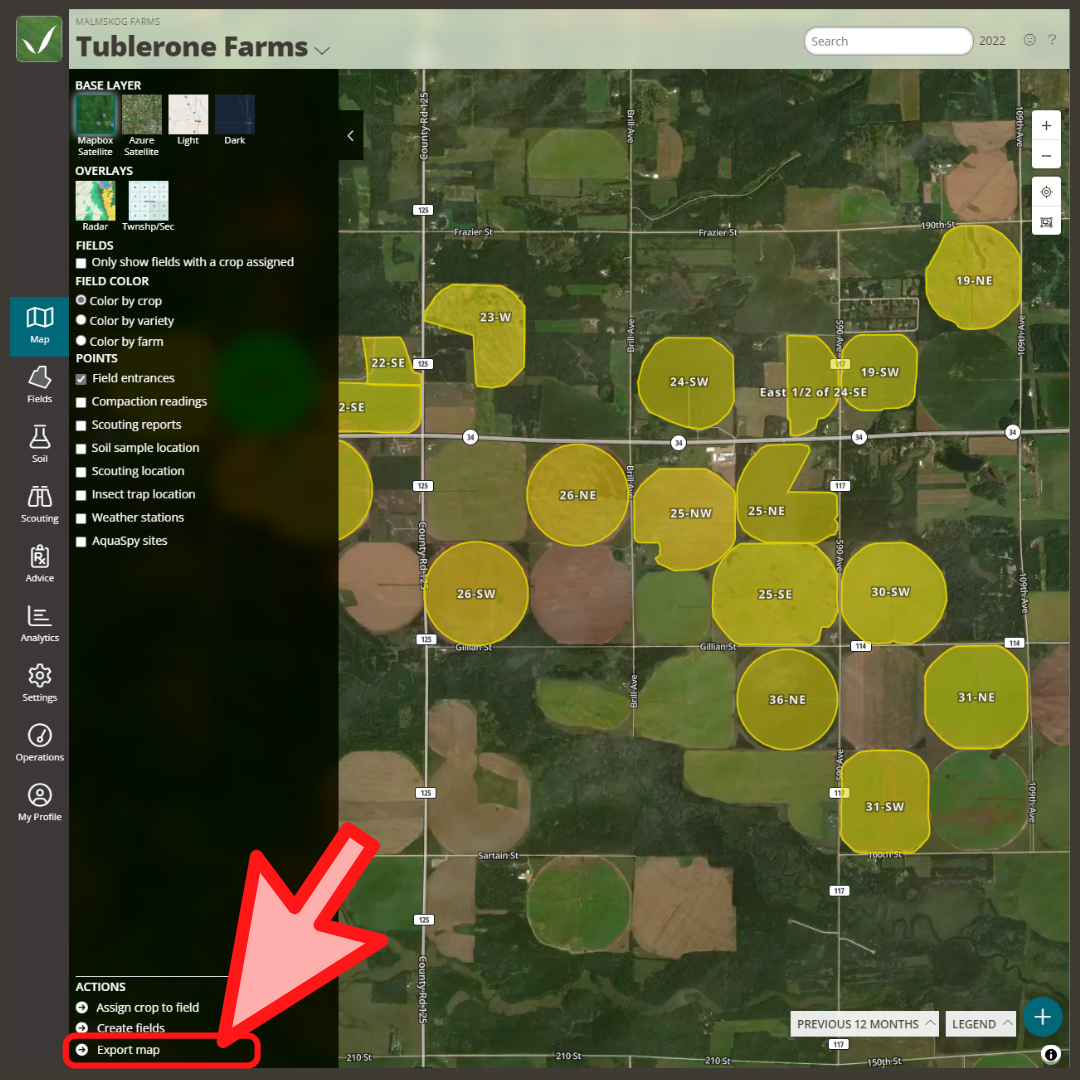 Use the Select a map resolution dropdown menu to select the desired resolution of your PNG map image. Higher resolution images provide you with more details, but lower resolution images are easier to send due to having a smaller file size (pictured below).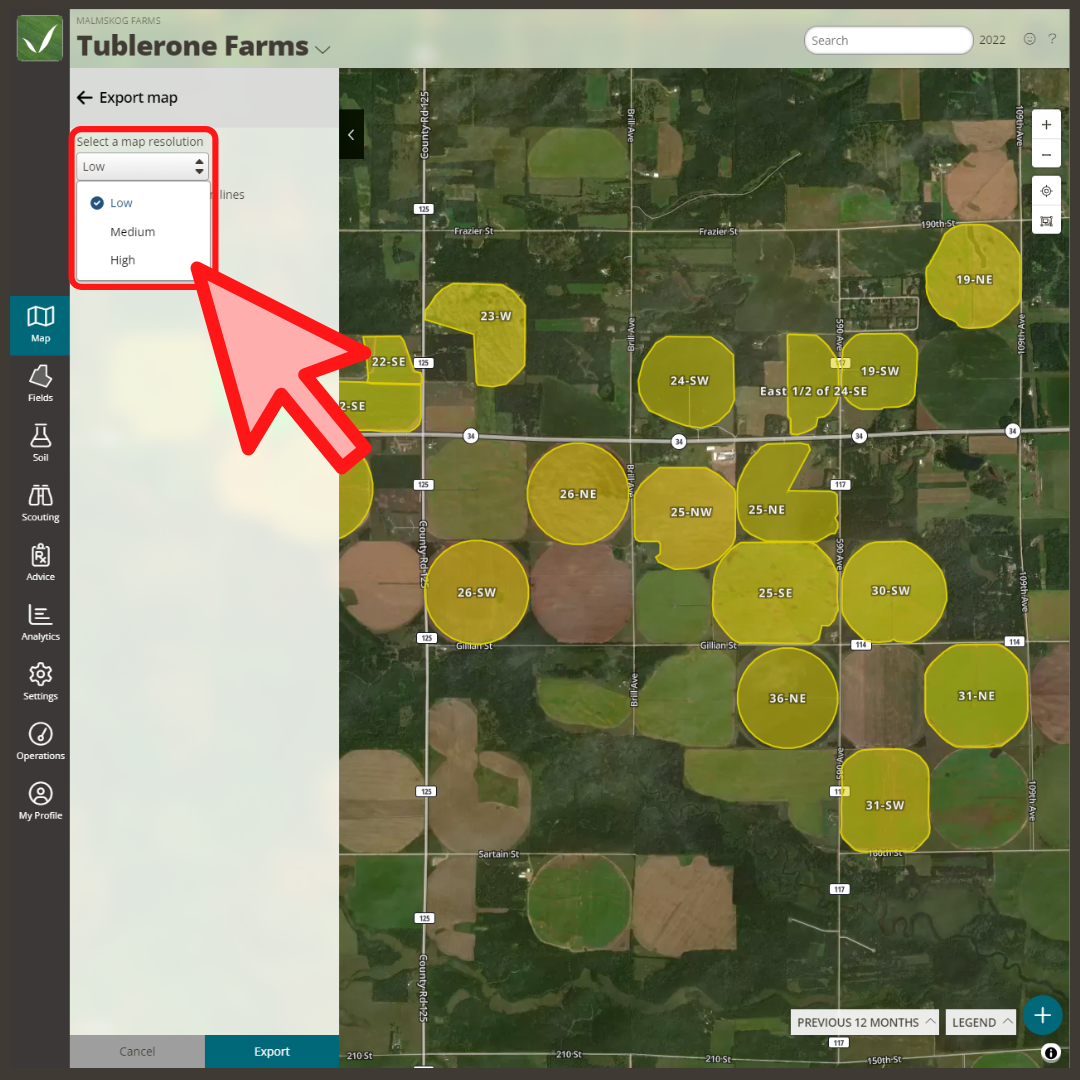 For U.S. customer, you can toggle on the Add township and section lines option to add a township and section line overlay to your image.
Click the Export button at the bottom of the menu to download your image (pictured below).
Below is an example of what an exported map from FarmQA looks like.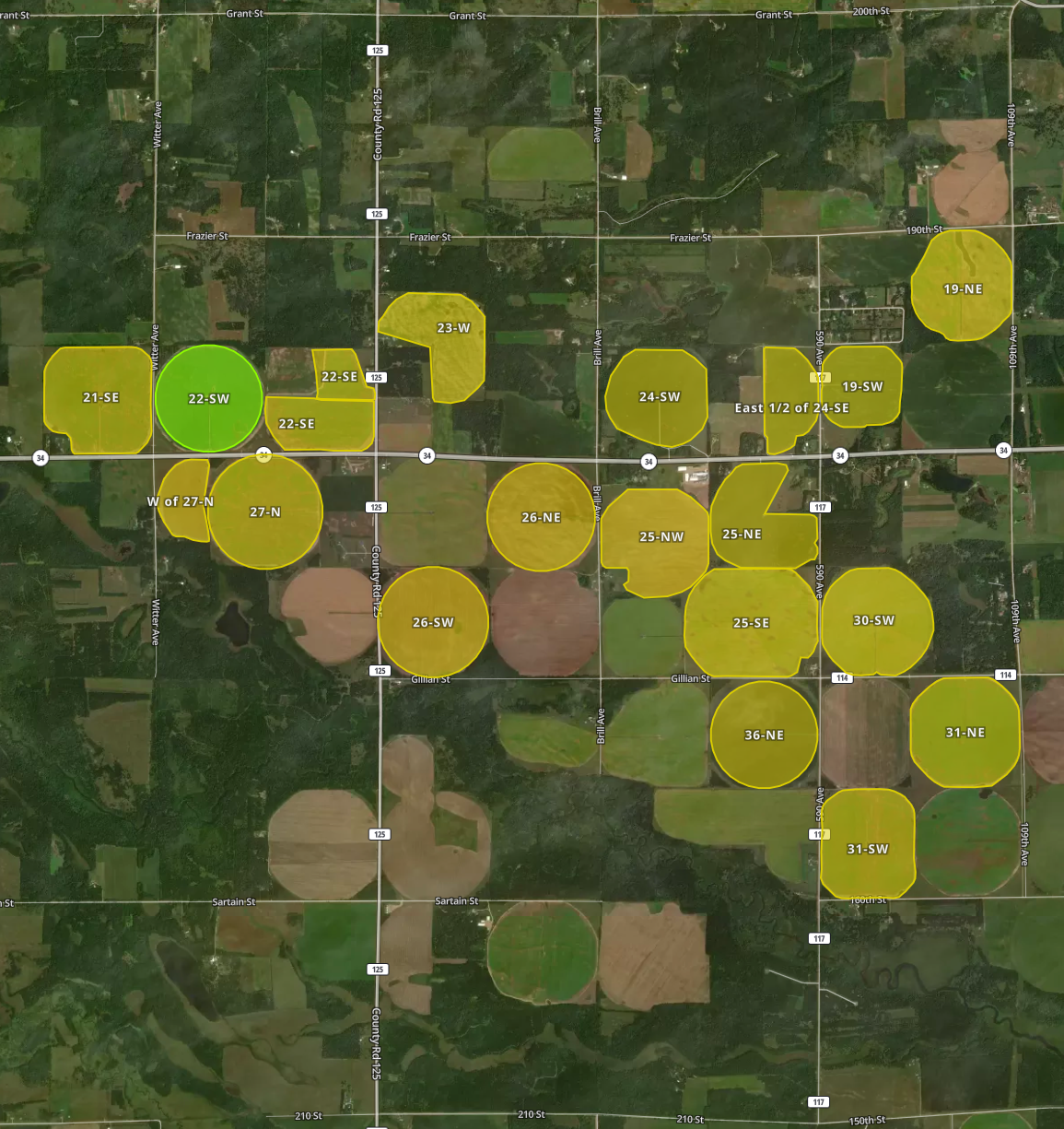 Please contact FarmQA Support with any further questions