Overview
Field Journals is a way to view all events per field throughout a growing season within FarmQA Controller. This includes scouting reports, recommendations, plant and harvest dates. Additionally a user can filter the task list by event type, for example filtering by "recommendations" show all the sprays for the year. Instructions are below.
Instructions
Field journal events are automatically collected and available within FarmQA Controller. Instructions are below
Login to FarmQA Controller
First select the growing season you want to see data for, then click on field
Click on the "events" tab in the field details pane (see below)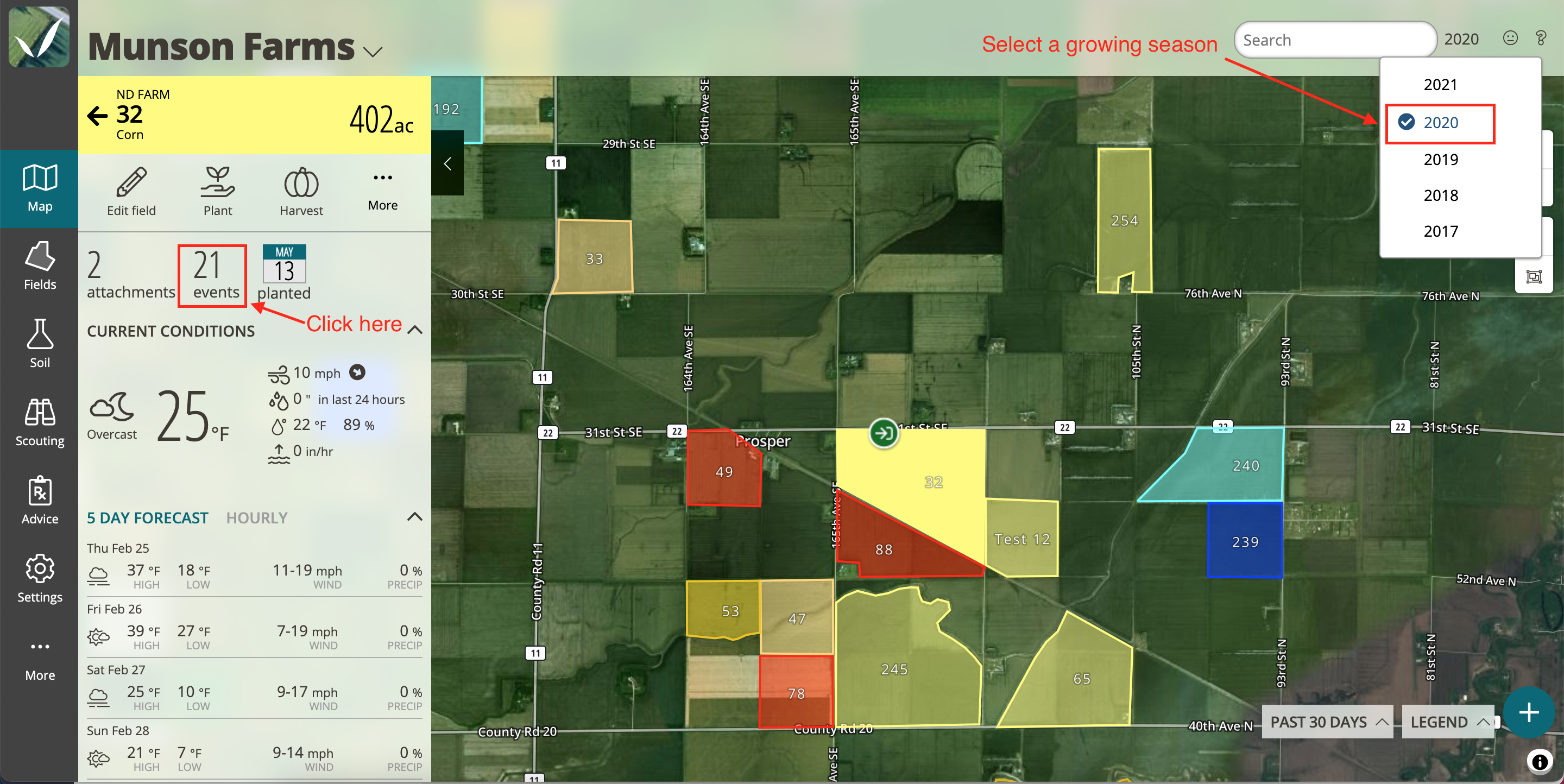 The events are ordered by date, each of which can be clicked on to get to a full page detail view.

NOTE- the recommendations show a check mark if they have been "completed", if they are completed they will include weather data in the detail view.
The list can be filtered down by event type. Click the event drop down list and select the events you want to see.
Then click the filter icon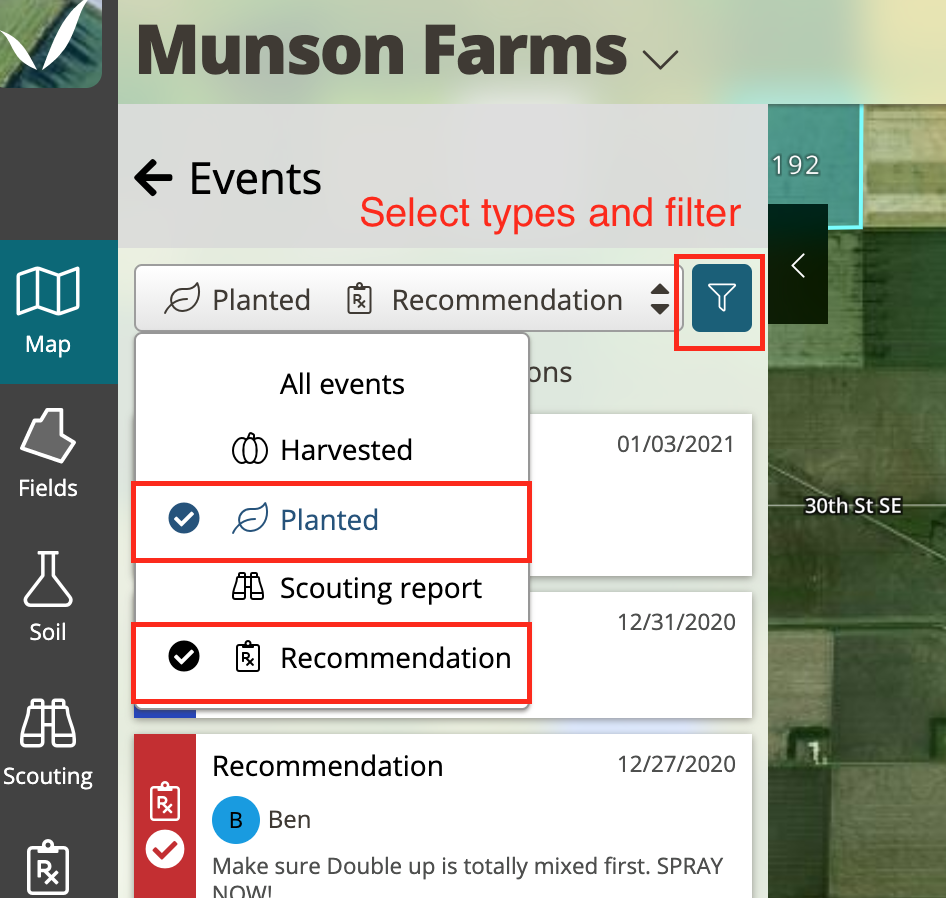 The field journal can also be used to see all events across multiple growing seasons. For example, seeing all the chemical recommendations across the last three seasons.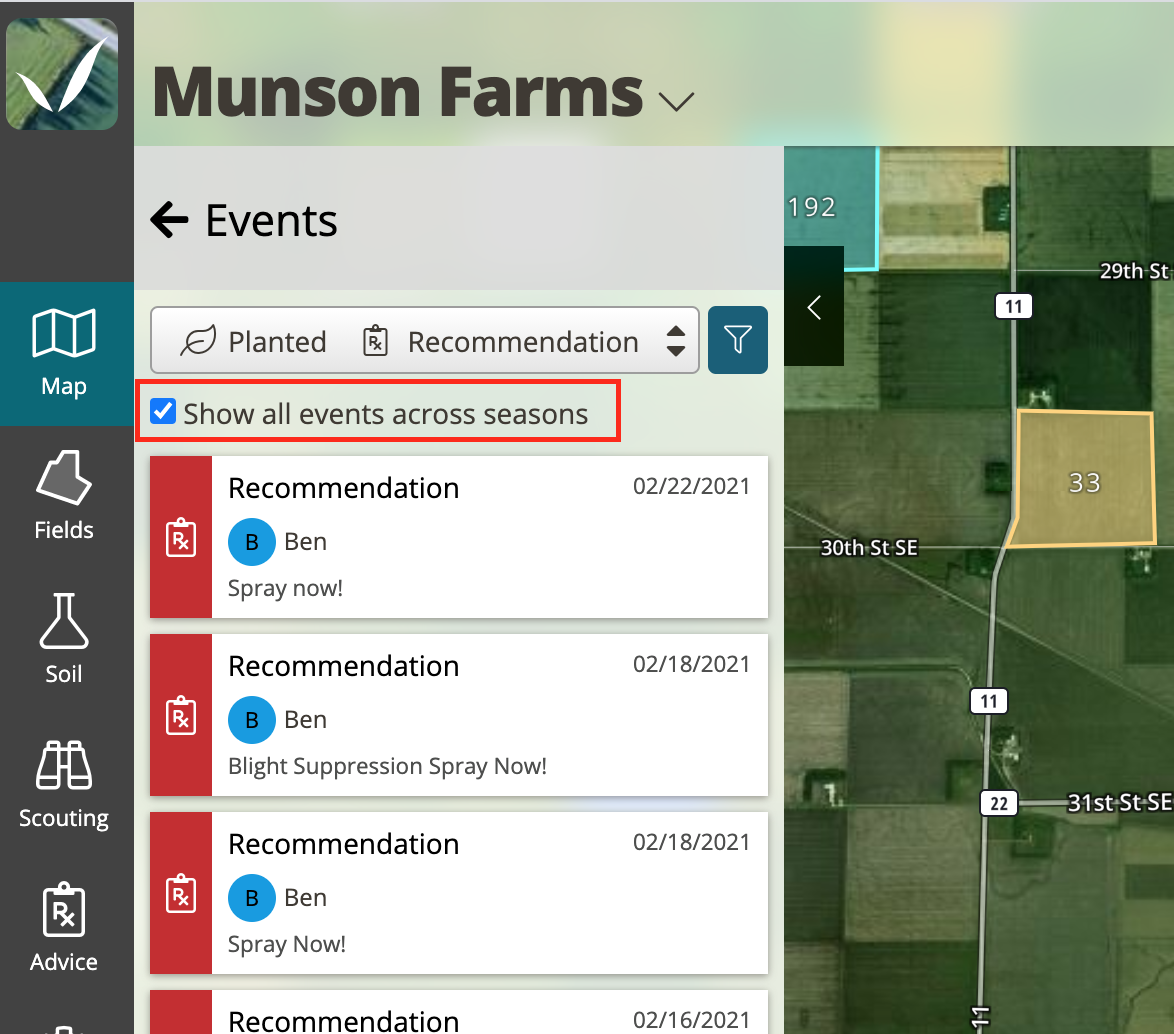 Please contact FarmQA Support with any further questions