Overview
Within the FarmQA Scouting Application a user can filter their field list by grower. This feature is useful for users managing multiple farms and wanting to only see fields for one grower at a time. Below are instructions on how this can be done.
Steps
Login to the FarmQA Scouting Application (AppStore, Google Play)
Click on the "Fields" tab (lower left), then on either the "Map" or "Fields" tab at the top. The filter is available in both views.
Next click on Name listed at the top of the screen with a drop down arrow (see below). This will open up a file structure of your account. The filter is available
Next select the "organization" you would like to filter the field list by (see below).

Note: Any level of the tree can be selected, the list will always show the selected branch PLUS any other fields in "lower" branches. For example, selecting MN Farm in the example below would also show fields associated to "Ben", "Farmer A", and "Farmer B".

Click the "X" in the top right-hand corner when done

Note: the app will continue to filter the list view until this selector is changed. For example, if you want to see all fields again, you will have to open this picker and choose the top level (Munson Farms in the example below).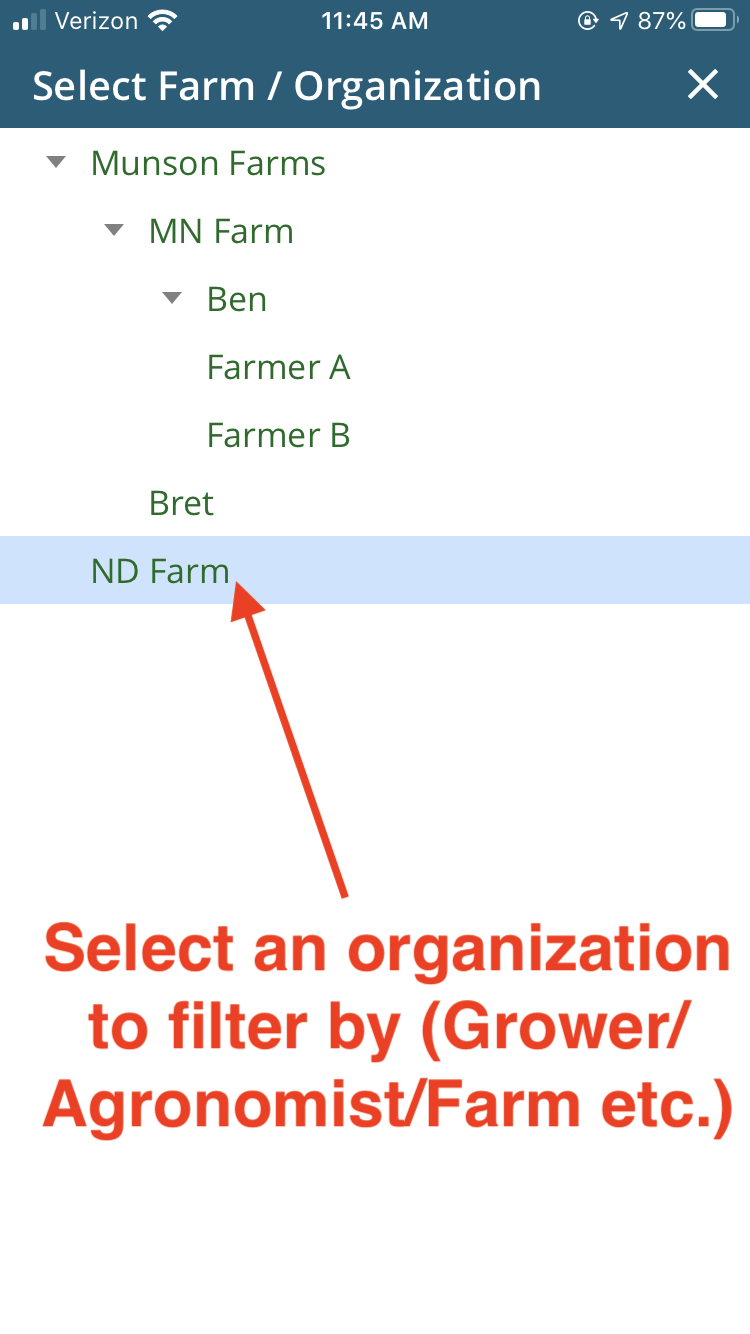 Please contact FarmQA Support with any further questions