Overview
Within FarmQA Controller a toggle is available to either view all fields, or just the fields assigned to a growing season. This allows users to clean up the map view to see fields planted within a given year versus all fields in a multi-year rotation. Below are instructions on how this can be done.
Instructions
Login to FarmQA Controller
On the "Map" tab click on the slide out pane (see below)
Next click on the toggle that says "Only show fields in selected growing season"

After turning on this option you will notice only fields with an assigned crop in the selected season will show up on the map view.

NOTE: to place fields in a growing season assign crops to the field within that season. See this article on how to assign crops.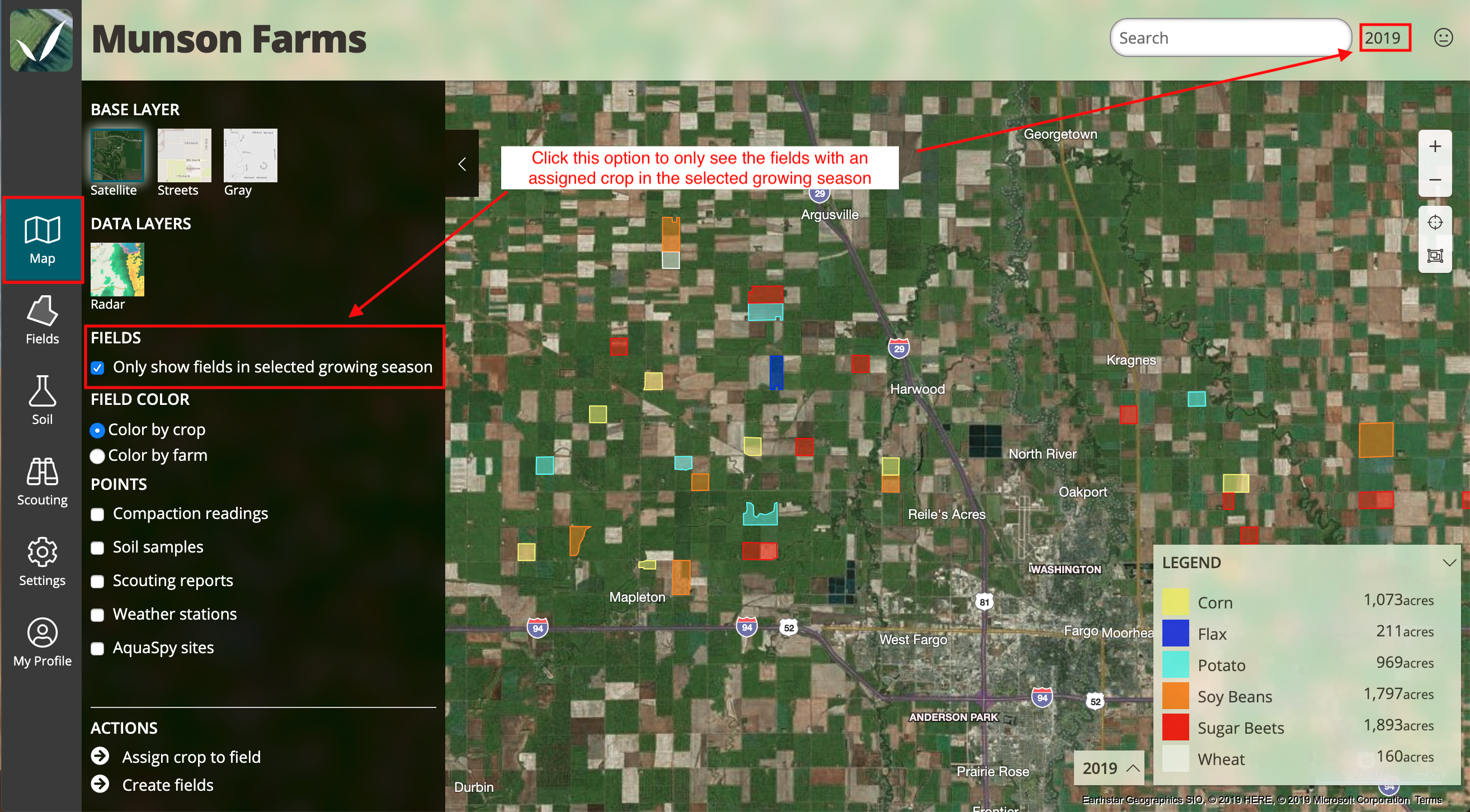 Please contact FarmQA Support with any further questions