Capturing images of what you see in the field can add a great deal to your scouting reports. With FarmQA, it's easy to attach a photo to a scouting report by either taking a picture or uploading a photo from your mobile device's photo gallery. Check out the article below to learn how to attach pictures to your scouting reports.
Instructions

Log in to your FarmQA account from the mobile app.

Locate the field you'd like to scout and begin a scouting report.

Once you've filled a question you'd like to attach a picture to, click the More options button next to it.
In the drawer that pops up at the bottom of the screen, click Take Picture (pictured below).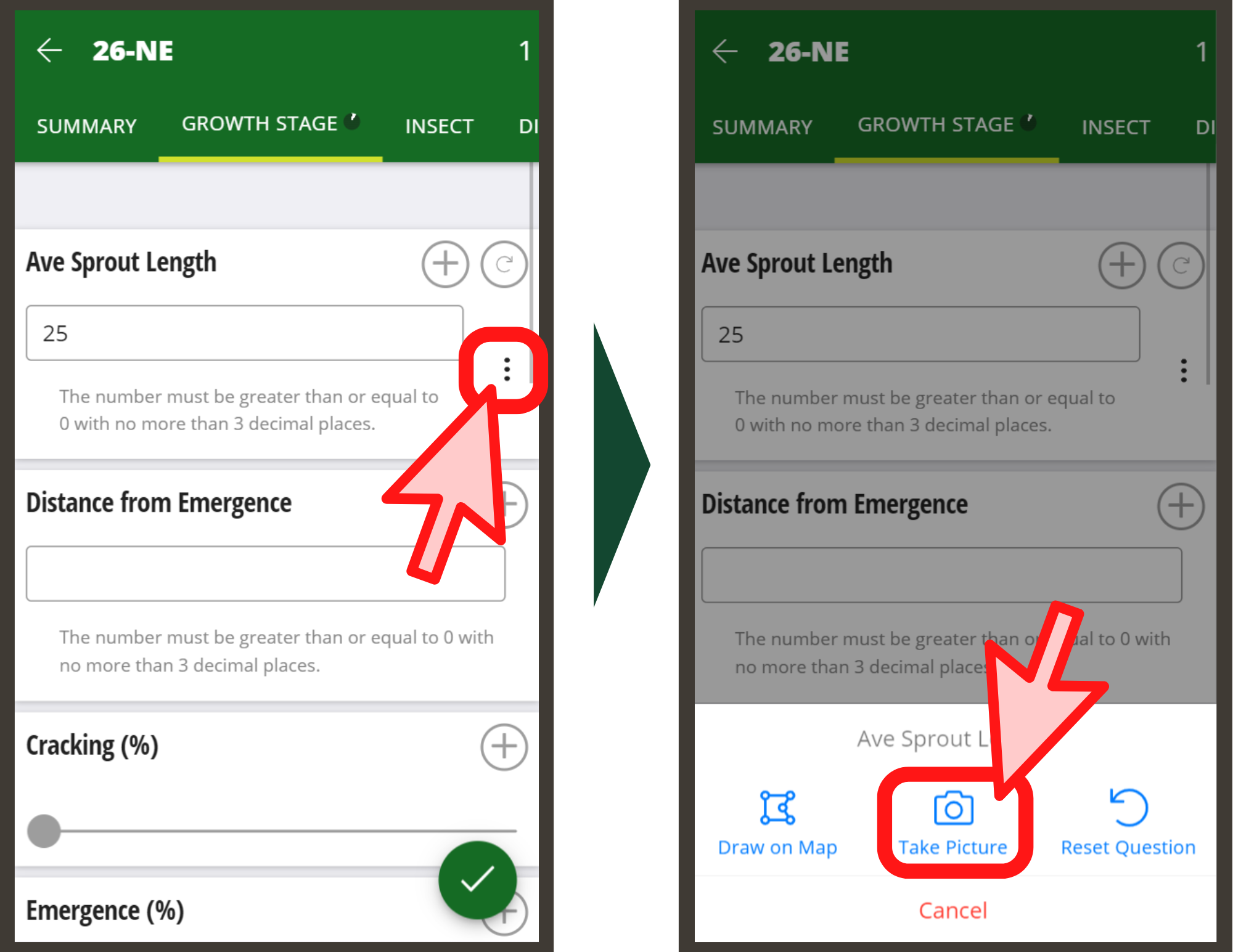 From the camera window, you can either take a picture with your phone camera or attach a picture from you photo gallery by clicking on the Gallery icon.
If you're taking a picture, click the Done button if you're happy with the picture you've taken. The photo will then be attached to your scouting report.

The pictures you upload to your scouting reports can then be viewed from your scouting report PDFs from the FarmQA web app (pictured below).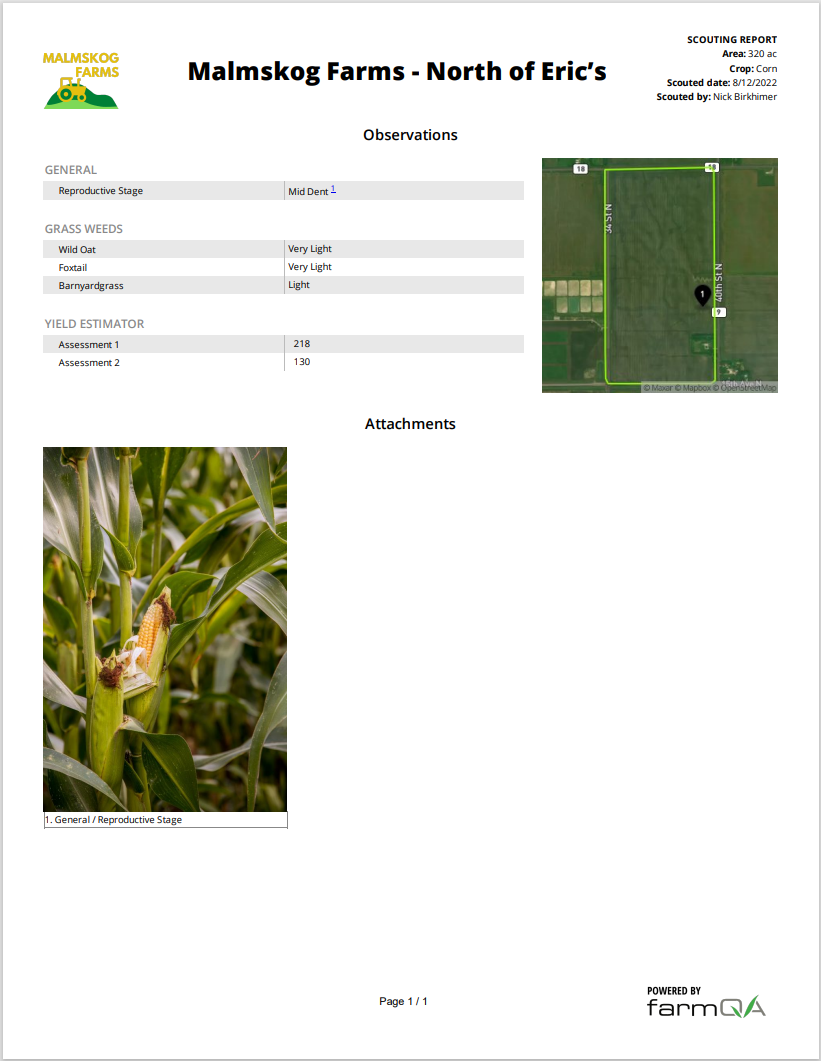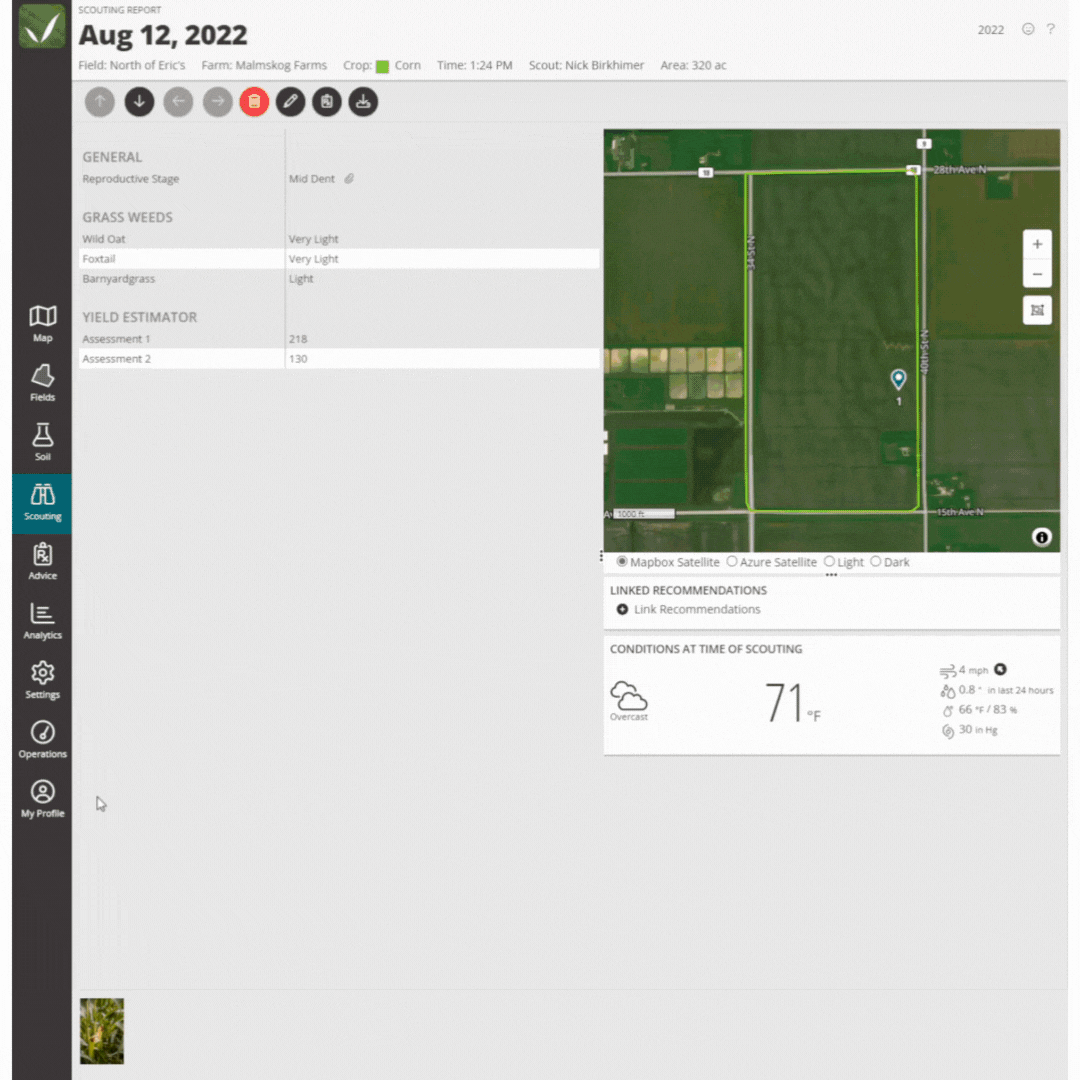 Please contact FarmQA Support with any further questions