Data entered in previous scouting reports can be loaded into the scouting report you're writing by using the use previous report function. This function will automatically load the observations from the last report you filled out for the field you're scouting, which can save you time by not having to input the same scouting values over and over again. Check out the instructions below to learn how you can save time with the use previous report function.
Instructions
Log in to your FarmQA account from the mobile app.

Find the field you want to scout either from the Map page or the Fields list.

Click on the field, then click on the blue Add button.
Click the Use previous report . Select the Use option on the next screen to start your report (pictured below).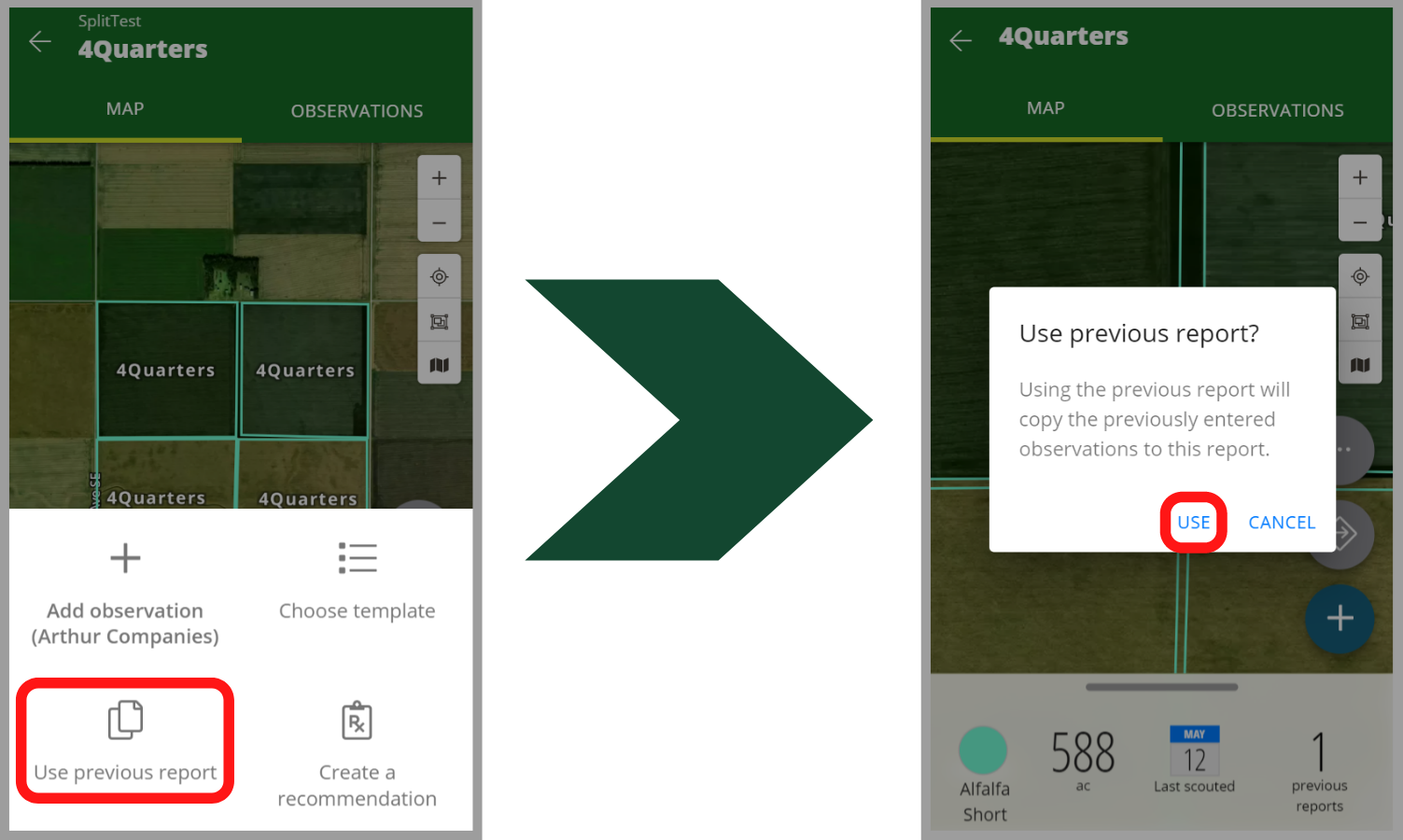 NOTE: This functionality is only available if you have filled out a scouting report for that field within your current active growing season.
Please contact FarmQA Support with any further questions