Overview
Locations can be saved as way points within FarmQA Scouting, allowing you to easily return to them in future field visits . Common use cases for this feature would be to return to the same scouting locations week after week for consistency, or returning to a problem area following a spray event to check efficacy. See instructions below on how this can be done.
Contents
Setup
To use this feature there is a setting that needs to be turned on within FarmQA Controller. Only account administrators can turn this feature on.
Login to FarmQA Controller
Click on the "settings" tab on the left-hand side, then "Organization" in the top left.
Next scroll to the scouting section and turn on the option for "Automatically generate scouting locations from observations" (See below)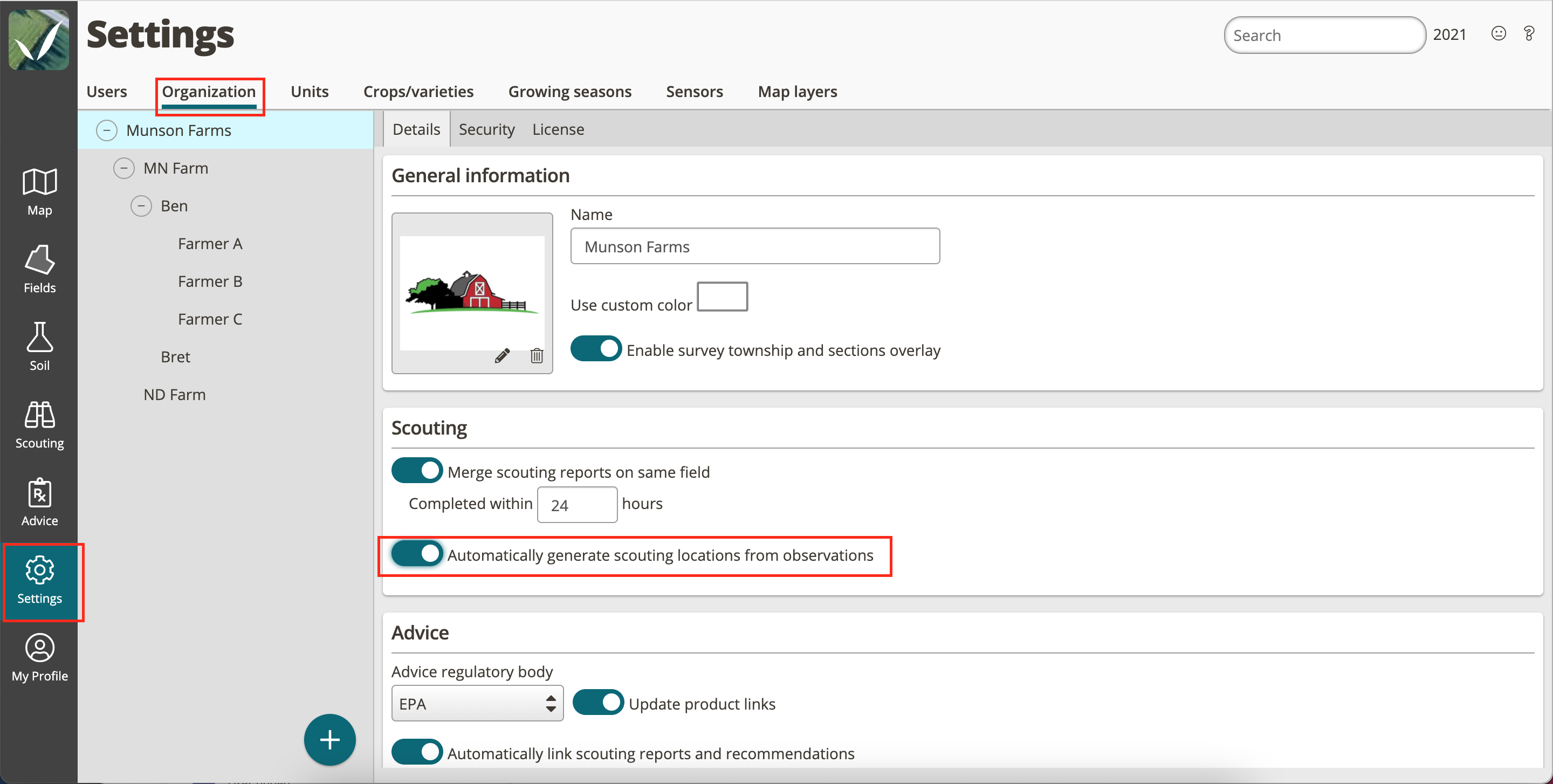 Creating pins
With setup complete scouting points will be created automatically following the submission of reports.
Access FarmQA Scouting
Create a new scouting report and click on the map to drop pins at the proper locations.
Submit the report when all pins are set.
Note- a new option will now appear in "Settings" within the app called "GeoMarkerPreferences". This is where you can adjust how many days of points to display(see below)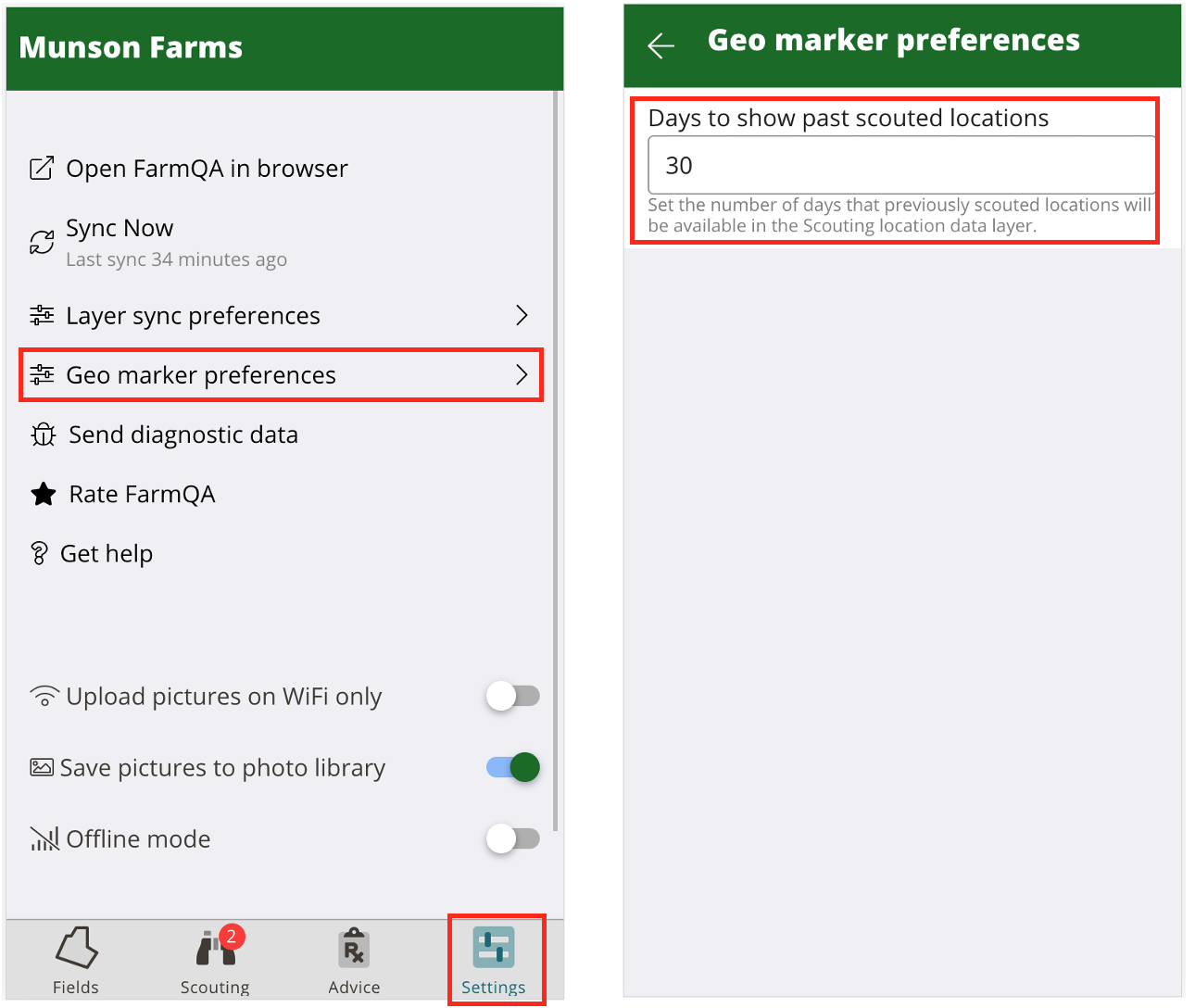 Returning to Pins
With the pins created you can now easily access them on the mobile app by following the instructions below.
Access FarmQA Scouting
Click on a field that has points setup (ie. it's been visited since geomarkers in setting was turned on)
Slide up or click on the bar across the bottom of the screen (see below)
Next click the option to turn on scouting locations (see below)
You can now navigate to these locations using your GPS location.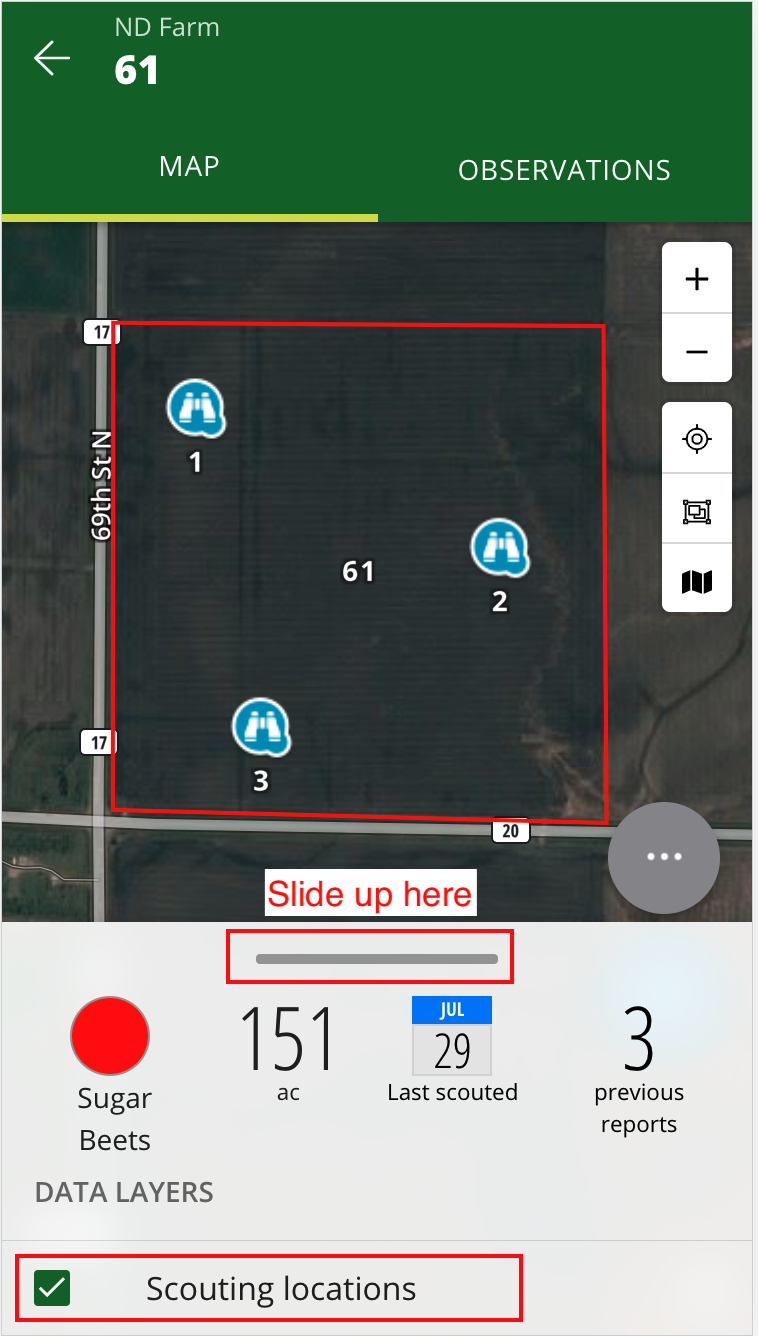 Please contact FarmQA Support with any further questions