Overview
FarmQA has a built-in corn yield estimator within FarmQA Scouting. This will automatically do a yield calculation based on several ear count inputs along with a plant population value. See the instructions for more details.
Settings up a corn yield estimator question
Login to FarmQA controller
Click the "scouting" tab on the left-hand side, then "Templates"
Select your corn template (or any template you would like the question added to)

See this article for more general details on editing templates

Locate the section you would like to place the yield estimator question. Additionally, it can be added to a new section.
Click the add question button and select "corn yield estimator"

NOTE- if you do not see this option it is because you do not have corn as a crop within your crop list.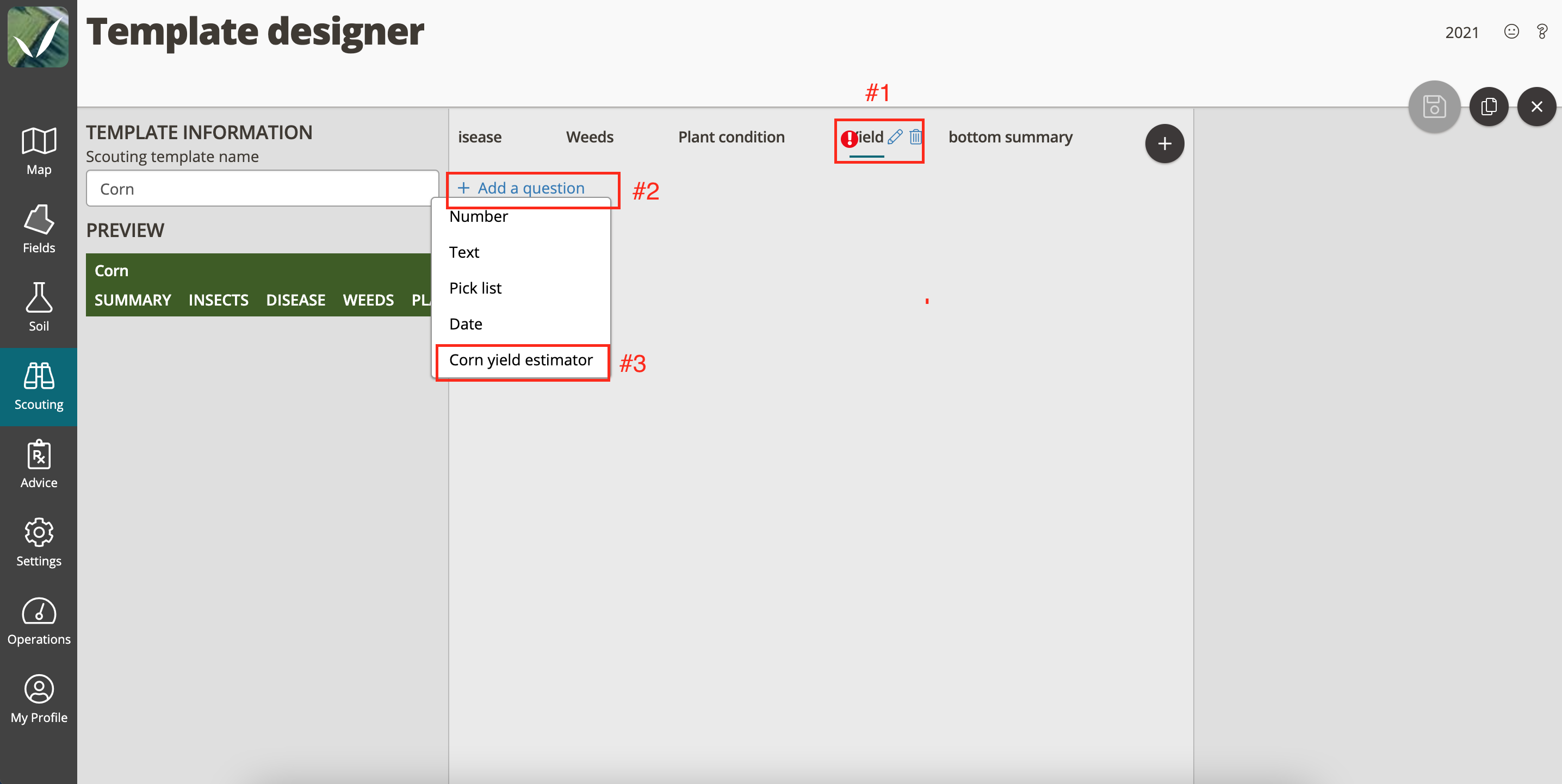 Note that you can create multiple yield estimator questions to accommodate doing multiple assessments in a field. Make sure to give each assessment a unique name (see below)
Make sure to save the template in the top-right when complete.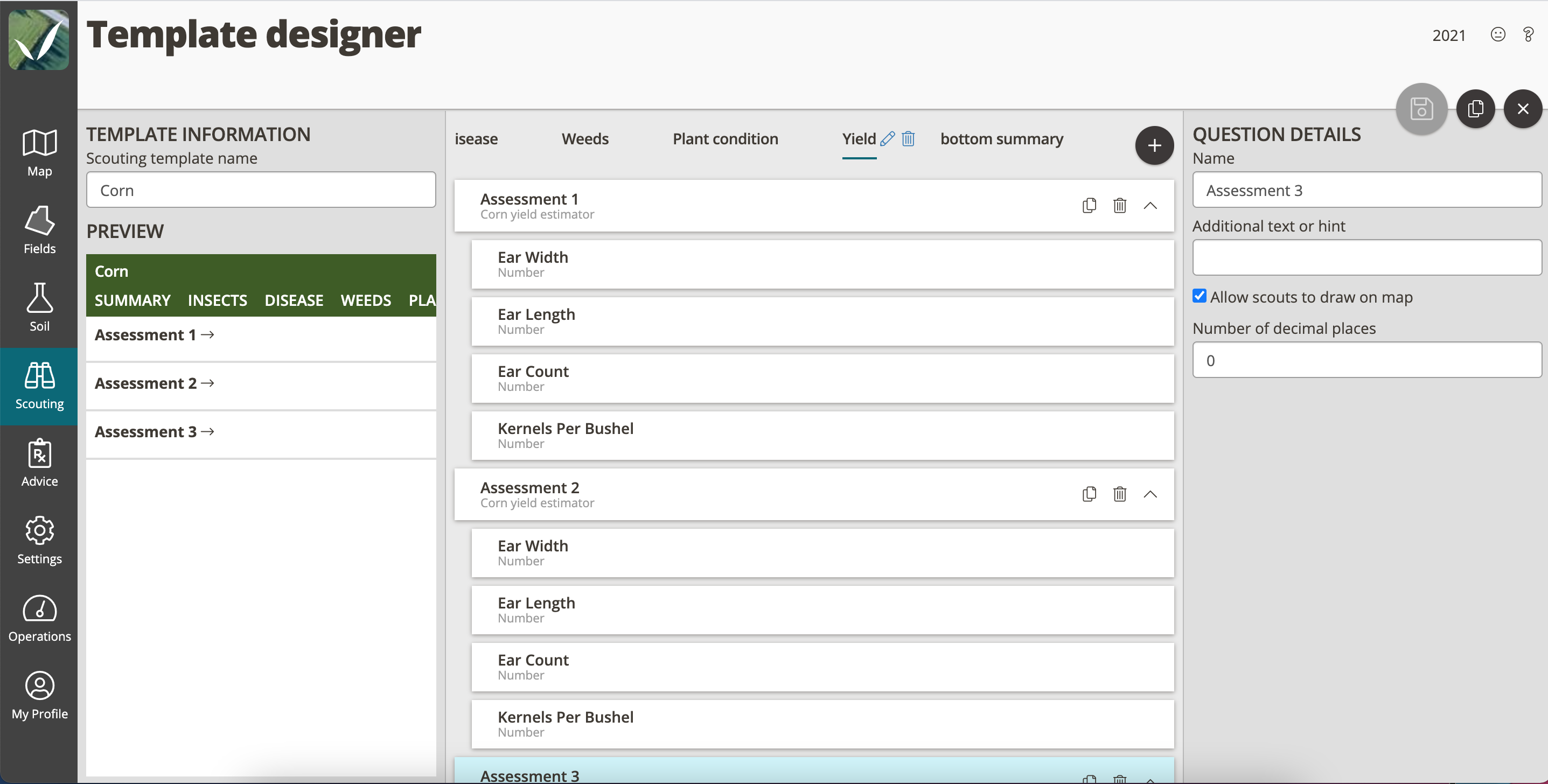 Entering the corn yield estimator inputs
Open FarmQA Scouting
Locate and tap on a corn field to scout and add an observation
Locate the newly created yield estimator questions, click on one of them to enter values (see below)

NOTE: if you do not see the question make sure to sync within the "settings" tab of the app
The Corn Yield Estimator template will populate three ears for Ear Width and Ear Length in each assessment. Ear Width and Ear Length for these three ears will be averaged in the final report. More or less ears can be manually added or deleted as necessary with the plus button and trash can respectively.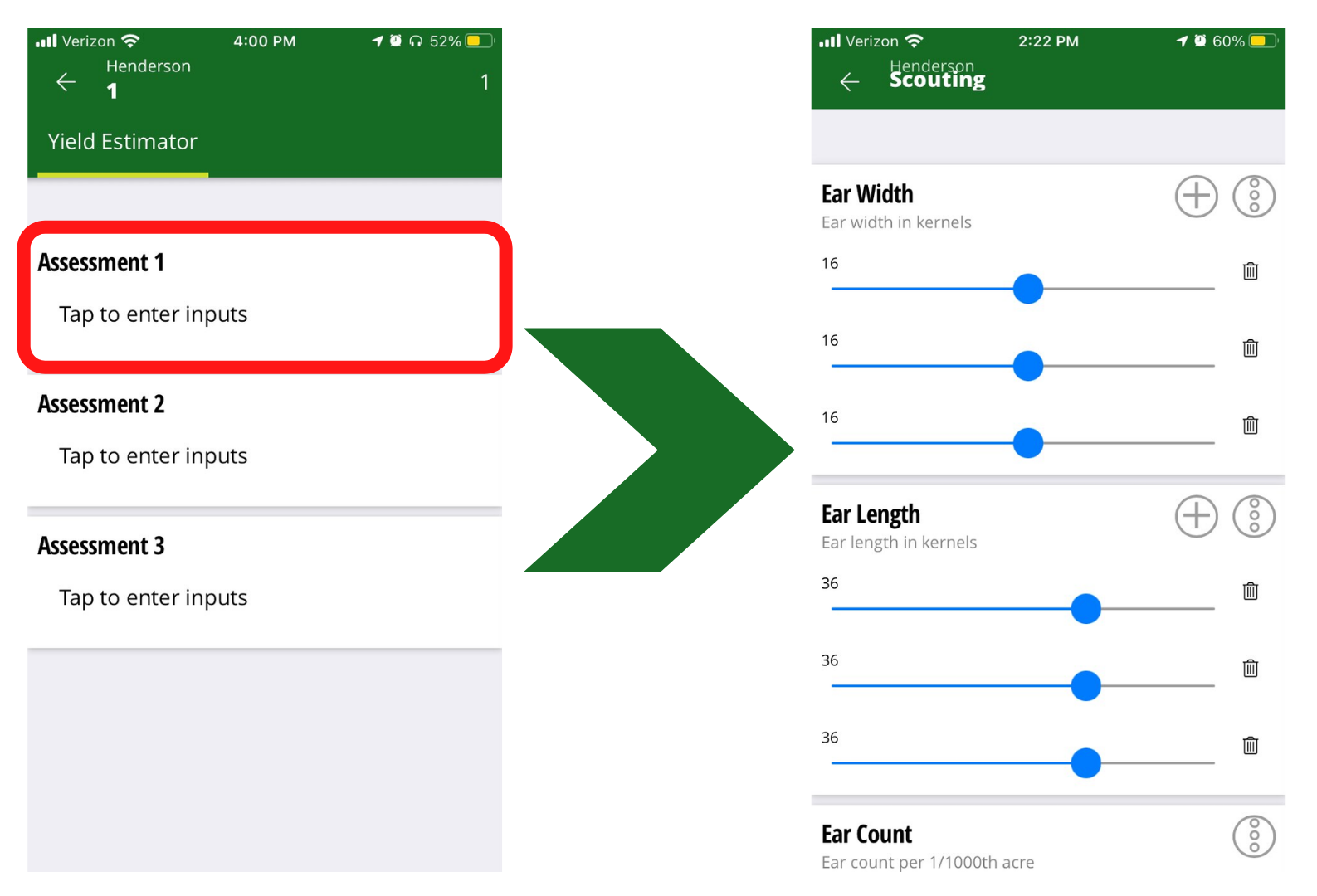 Corn yield estimator output
If you would like a single average values across all yield estimates it is required that it is done at as a single input per observation locations. For example, in the report below you see

Export the report to PDF and see the calculations per location along with an average for the field.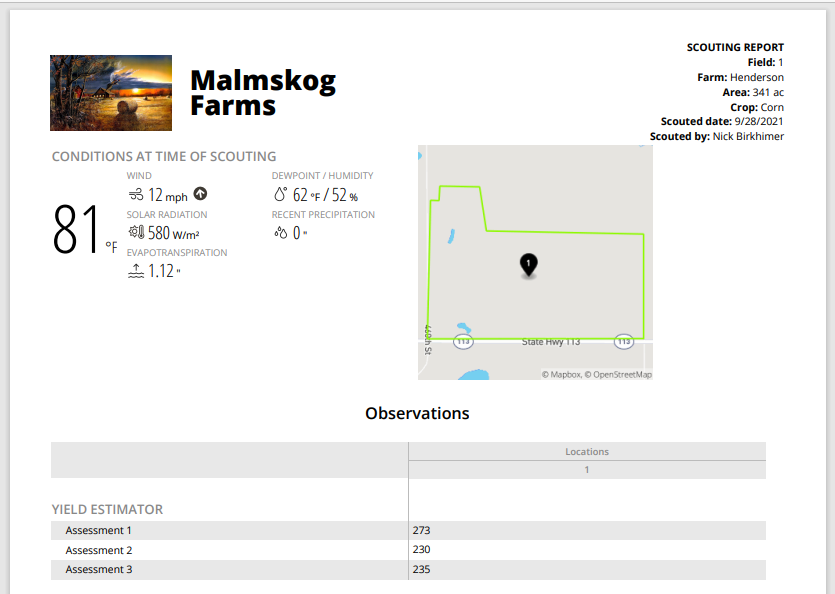 Please contact FarmQA Support with any further questions