Overview
The FarmQA Scouting application is highly customizable, this is made possible through the use of the template designer. The template designer is found within FarmQA Controller and is used to both create new scouting templates and edit existing templates. Below are instructions on how this can be done.
Instructions
1. Login to FarmQA controller
2. Within the enterprise, click on the "Scouting" icon on the left-hand side of the screen. Then click "Templates". (see below)
3. Next click on the template you wish to edit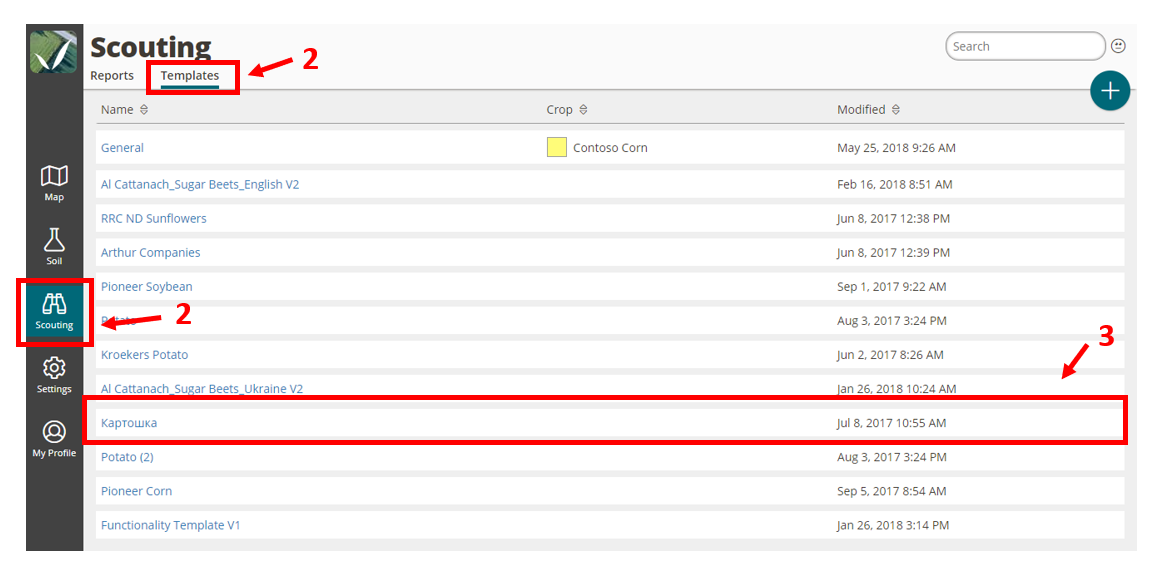 Tip: The list of templates can be sorted and filtered by name, crop and modified date. Filtering is done by using the "search" box in the top right corner.
4.After clicking on the name of the template, the scouting template editor will open.
5. To edit template Information, click on the question requiring edits in the middle section of the editor.
6. After the question is selected, the change can be made within the third pane on the right-hand side of the screen. (see below)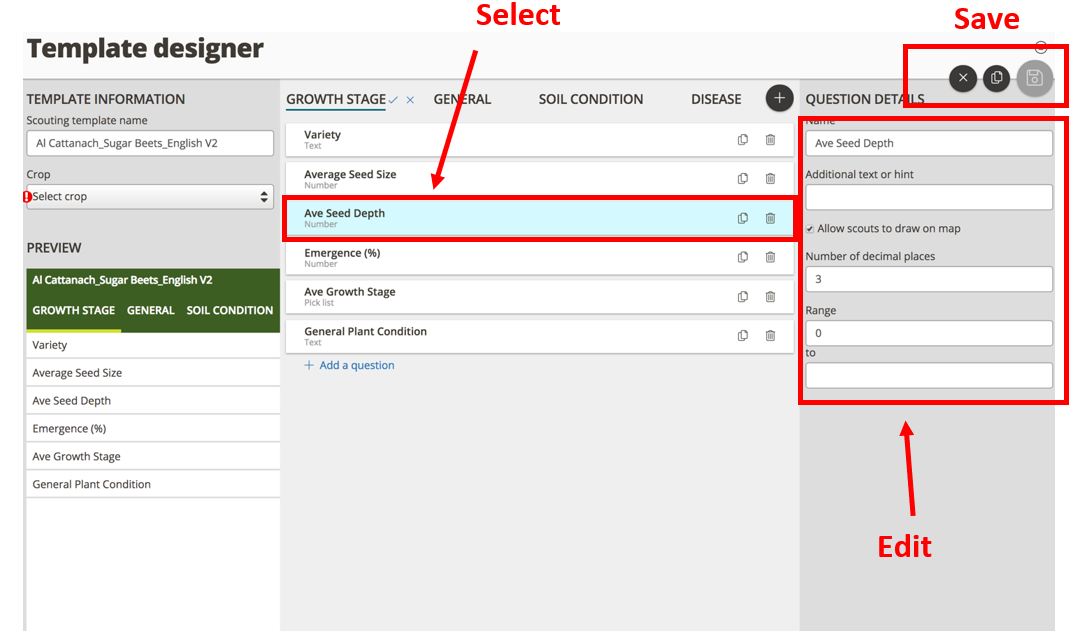 7. To edit the name or remove entire sections, click the header followed by the pencil icon to edit, or the trashcan to delete. (see below)

8. When you are finished making edits make sure to click the save button in the upper right-hand corner.
Common Questions
Saving will automatically apply the changes made to all fields associated to this template immediately.
To change the numeric input between a direct input and a slider, adjust the max value either above or below 100. Ex: a max value of 101 will result in the numeric input requiring a direct input, less than 100 will be a slider.
Please contact FarmQA Support with any further questions