Overview
FarmQA Scouting reports can seamlessly be sent to FarmQA controller to be stored and assessed. Data can be viewed by using either the map view or a list view, this is based on user preference. Both methods are described below.
Viewing a Scouting Report Using the Listview
Login to FarmQA controller
Click on the "scouting" tab on the left-hand side of the screen
Locate the report you wish to view by using the following sort/filter methods

Filter by grower

- use the grower/farm/field drop down tree in the top left-hand corner

Search box

- the top right corner shows a search box where you can type field names or search by scout

Time filter-

set a time filter in the top right to just view reports for a certain time window

Once you have located the report you are looking for click the blue link on the date to open it up (see below).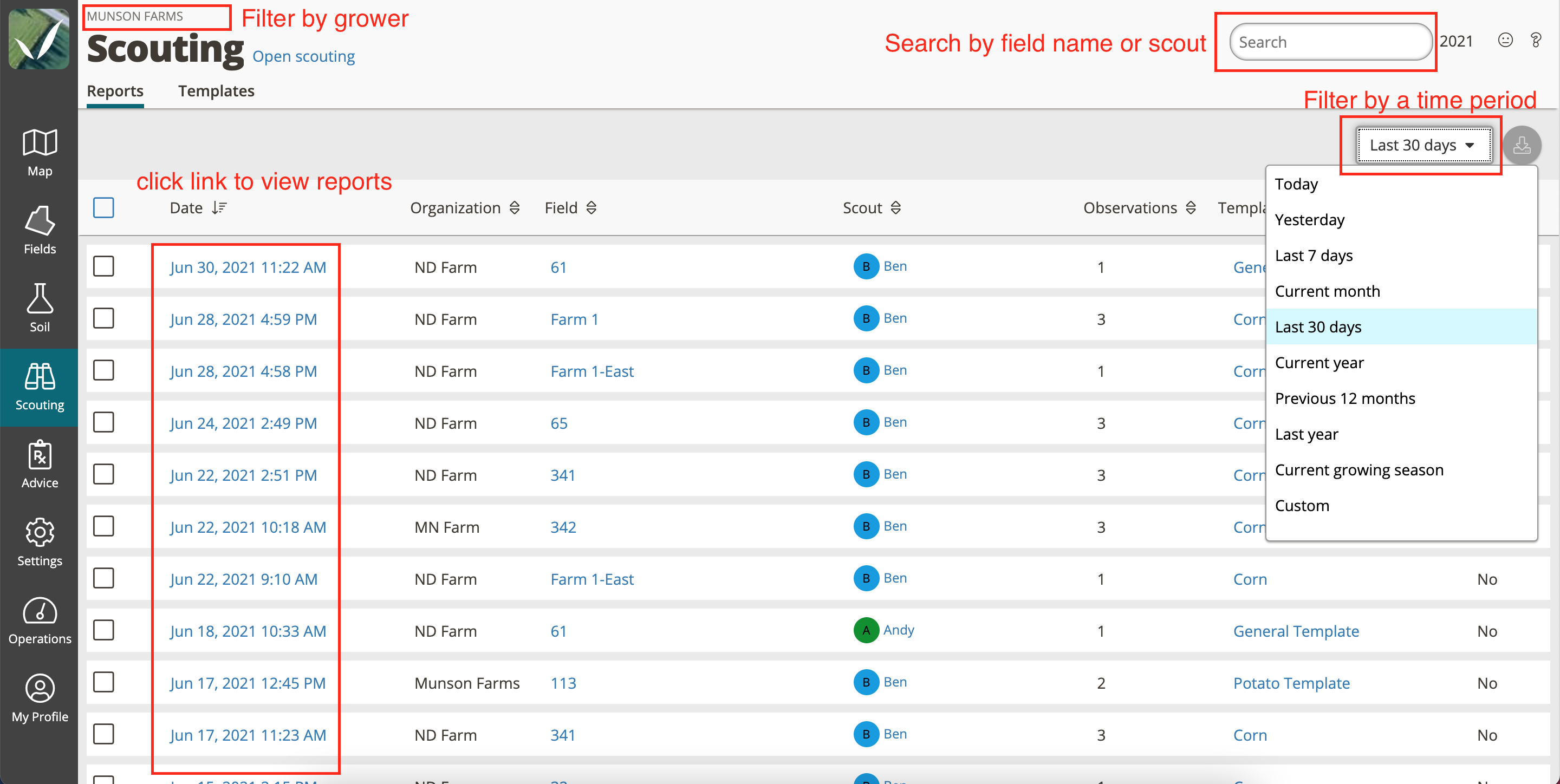 Once open you will be able to see the following things within the report

Interactive map

-In the top-right of the screen you will see the whole field. If observations were made in different parts of the field they will be labeled throughout the report. You can zoom in on the report and click on pins to highlight data from that area.

Attachments

- Pictures and map notations can be viewed by clicking on the paperclip icon (see below). Each picture can be clicked on to be viewed in full screen

Action Pane

- In the top-left you will see an action pane where you can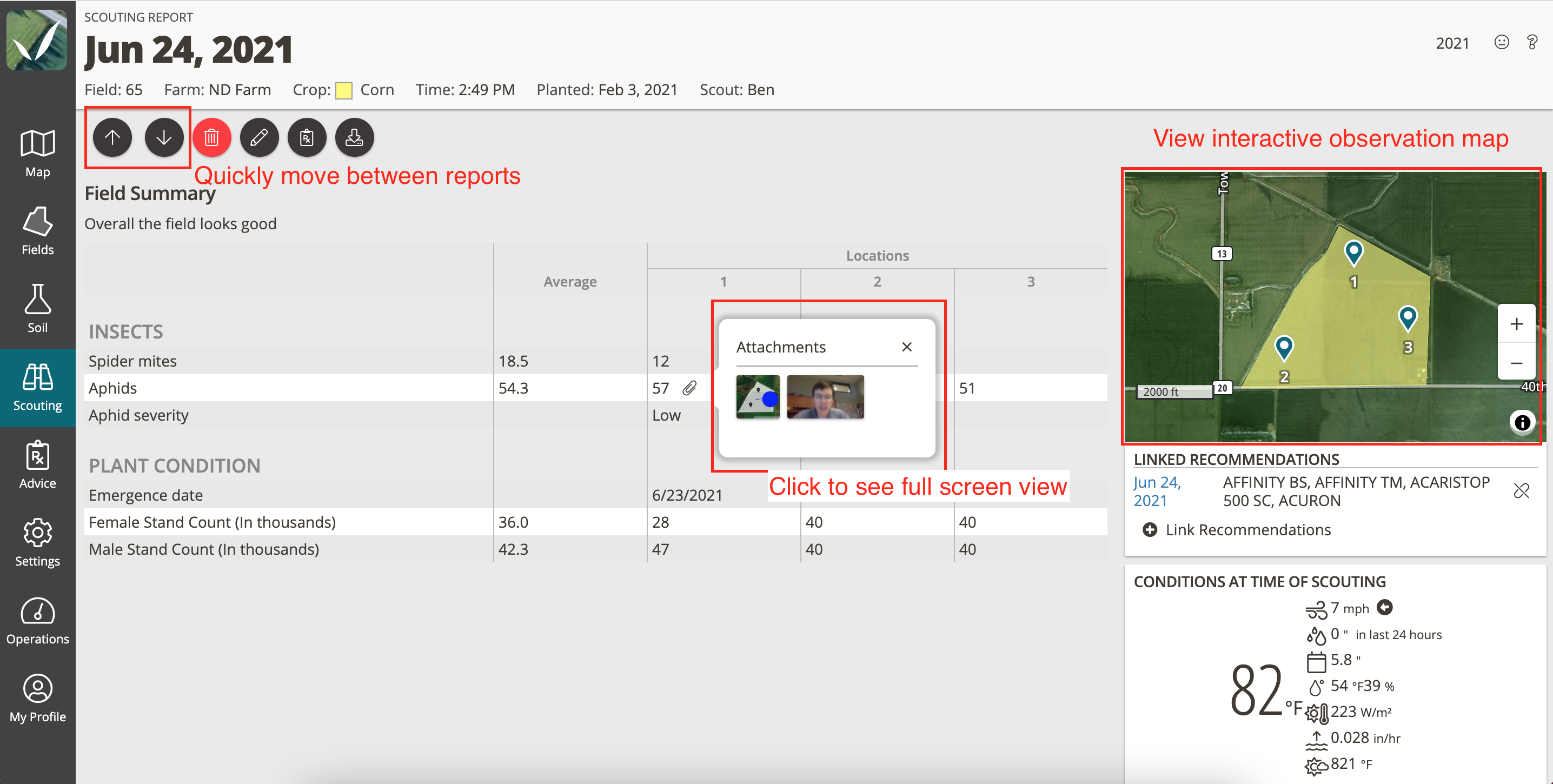 The export button is shown below along with an example of a completed report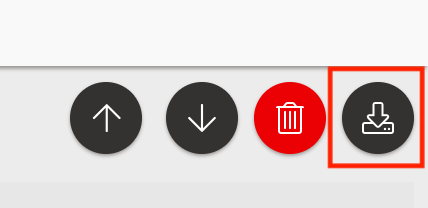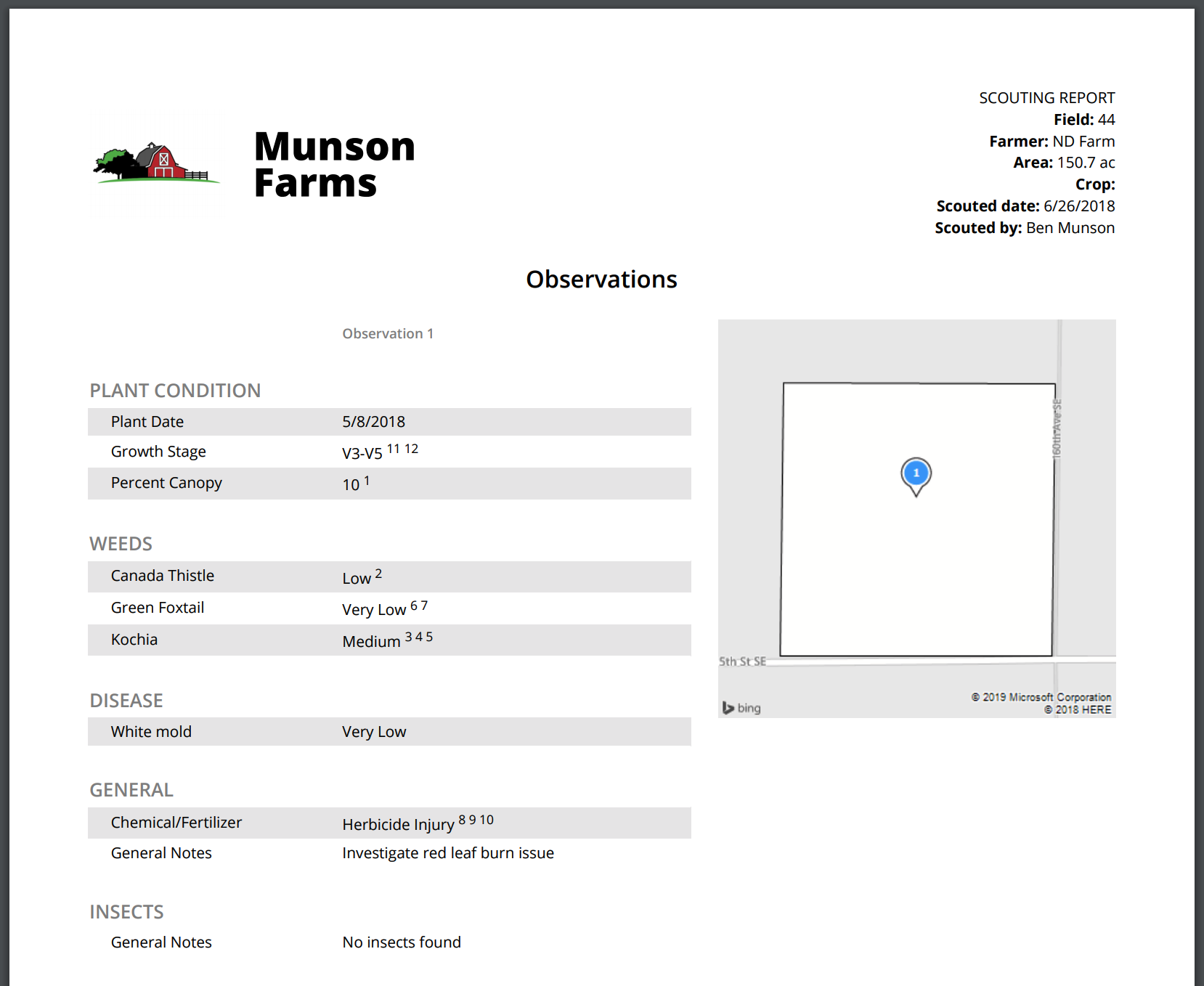 View a Scouting Report Using the Map View
1.Login to FarmQA controller
2.Click on the "Map" icon (1) on the left-hand side of the screen. Next click the map options slide out pane (2), followed by checking the box next to "Scouting Reports" (3)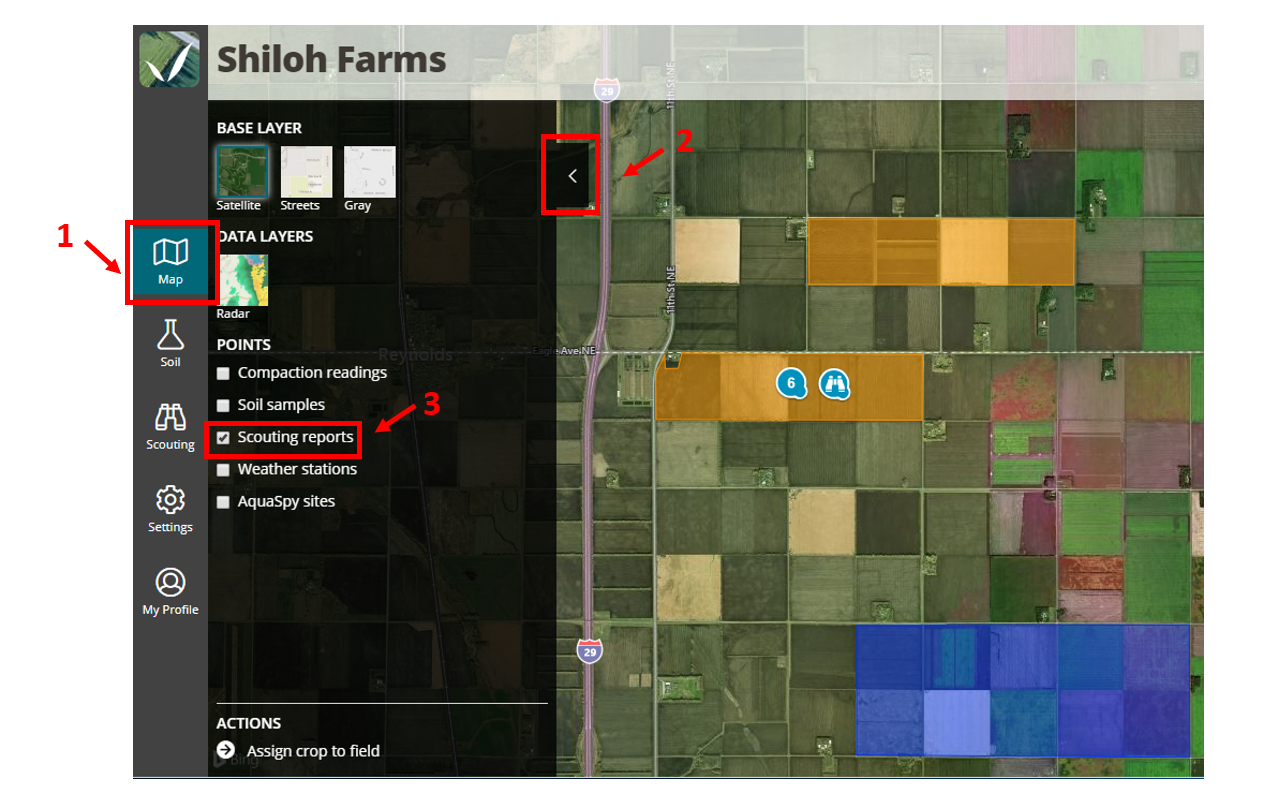 3. Navigate to the field you wish to view the scouting report for and proceed to click the report. You will now be able to see a summary of the report, as shown below. To view the complete report, click on the field name.
Tip: If you are not able to find the report you are looking for make sure to check the TIME SLIDER BAR in the bottom right-hand corner. The date range needs to include the date the scouting report was submitted.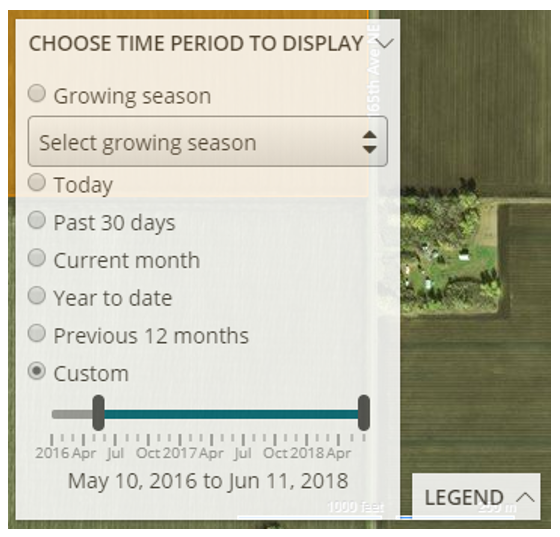 4. See the instructions from the above list view section on how to interpret the data within the scouting report.
Please contact FarmQA Support with any further questions