Overview
After Scouting reports are completed they can be sent via text or email. This can be done from either the Scouting Application, or within FarmQA Controller. See instructions below for both options.
Sending reports from the Scouting App (Text or Email)
Open the FarmQA Scouting Application
Login, then click on the "Reports" tab in the bottom right-hand corner

Note: At least one report needs to have been submitted to complete the next steps

Now click on any report within the "Past Reports" section that you wish to send off
After clicking you can customize what the PDF will look like for the viewer. See these instructions for more details on the layout options. Then select an export option.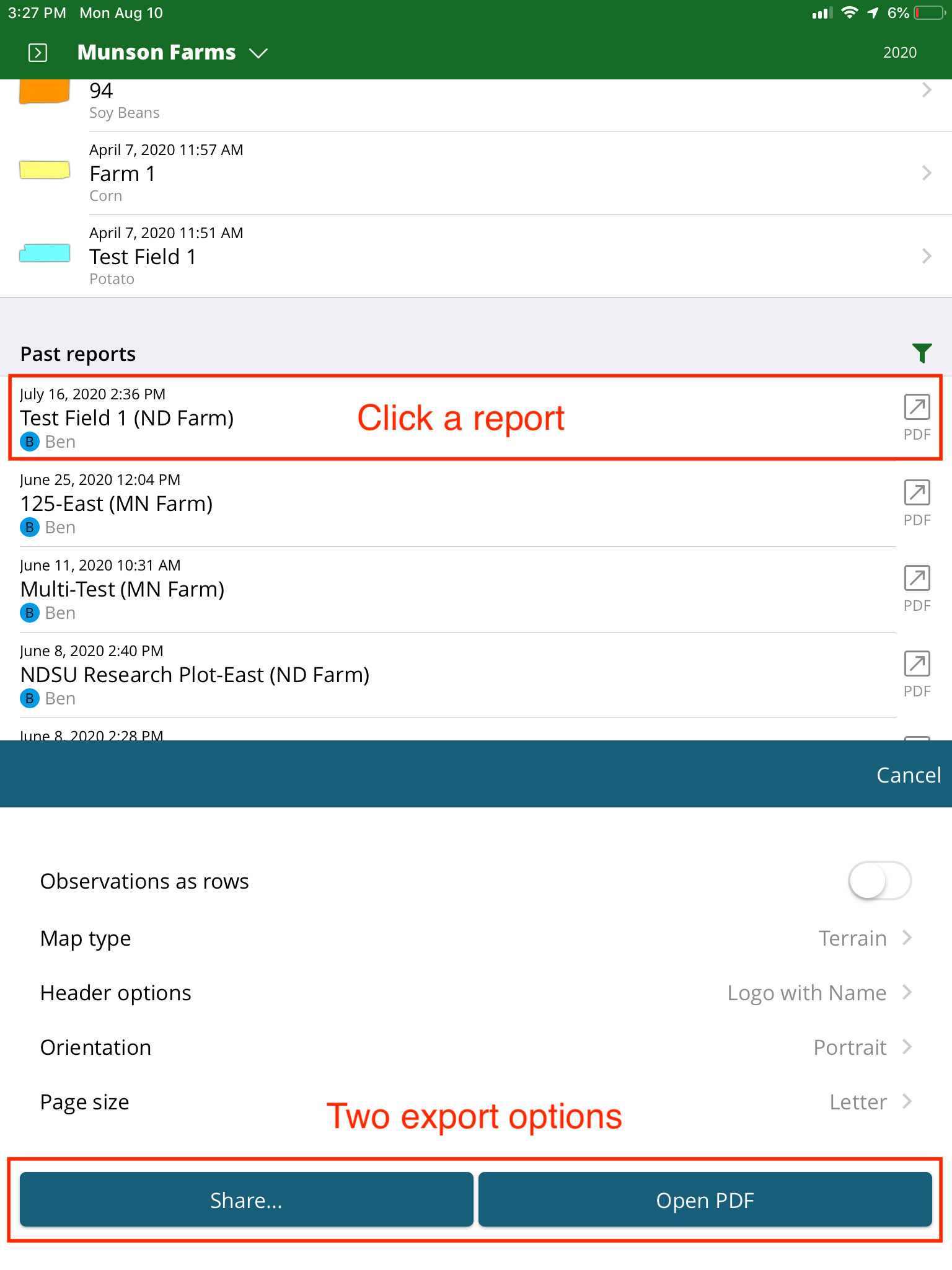 "Share..." OPTION- This will create a link that can then be texted, emailed, or air-dropped to other users.

**This option needs to be used if sharing reports between

IOS and Android

devices**.
The link is valid for 90 days. An internet connection is required for this style of sharing.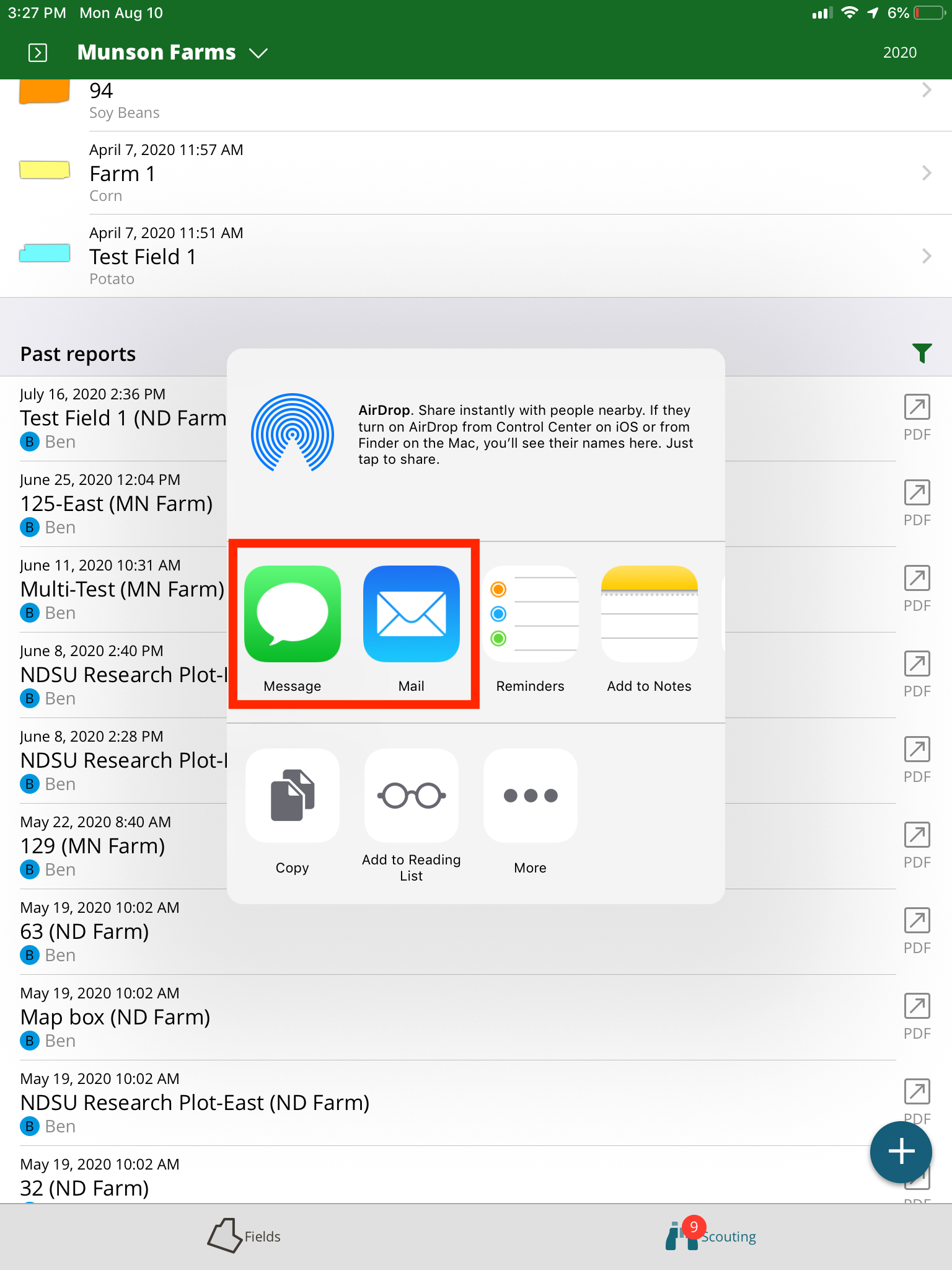 "OPEN PDF" OPTION- This will open up a PDF viewer on your device which will allow you to export with the devices native PDF tools. This can then be sent via text or email (see below)

**This option is recommended for sharing with users with the same device.

Ex: IOS to IOS

or Android to Android.**
**This will not work when texting between IOS and Android users. SEE THE SHARE OPTION ABOVE**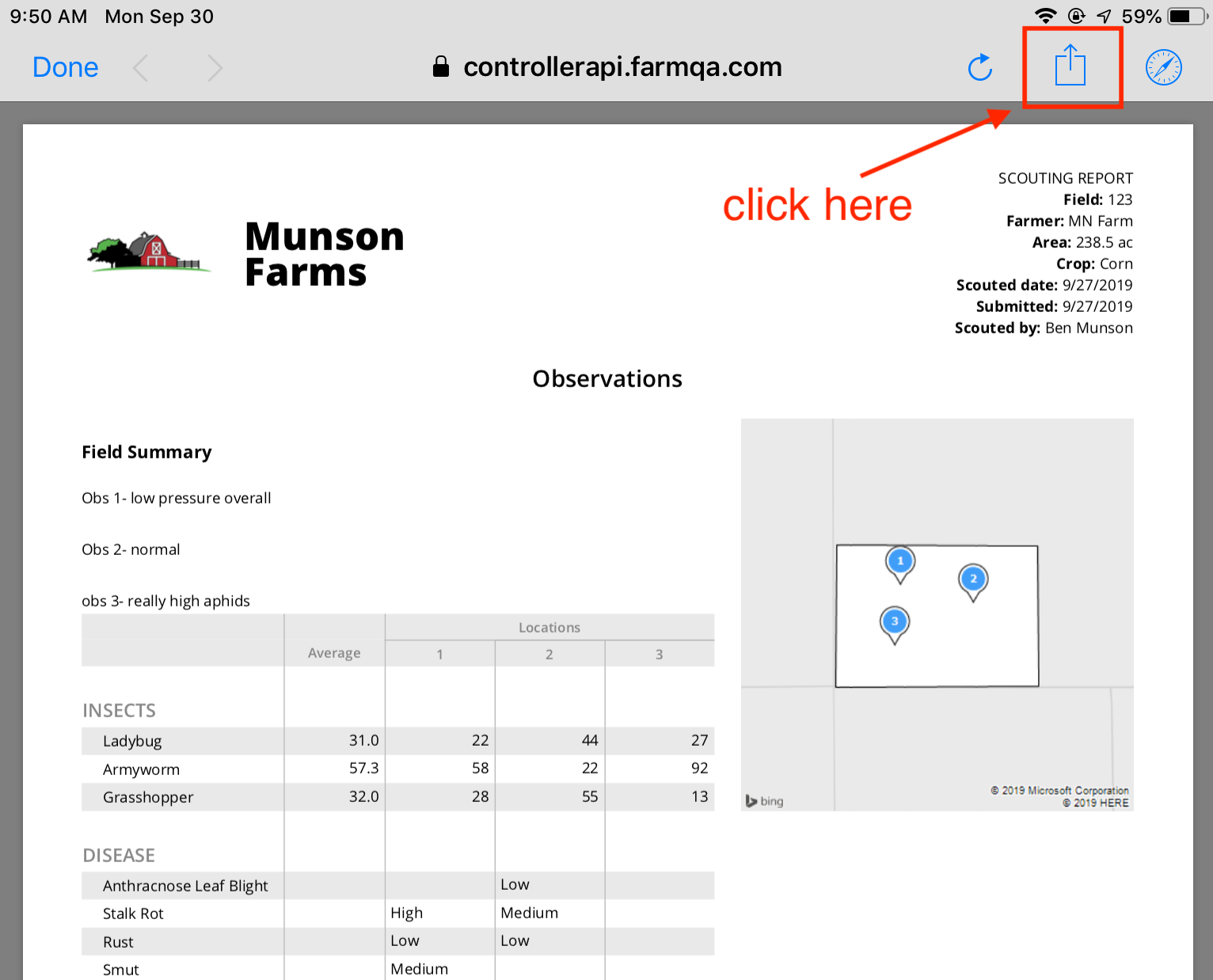 Sending reports from FarmQA Controller (Email only)
Access FarmQA Controller, and login
First click on the "Reports" tab and select a scouting report you wish to email off
Next click on the Export icon in the top right-hand corner and click "Export as PDF"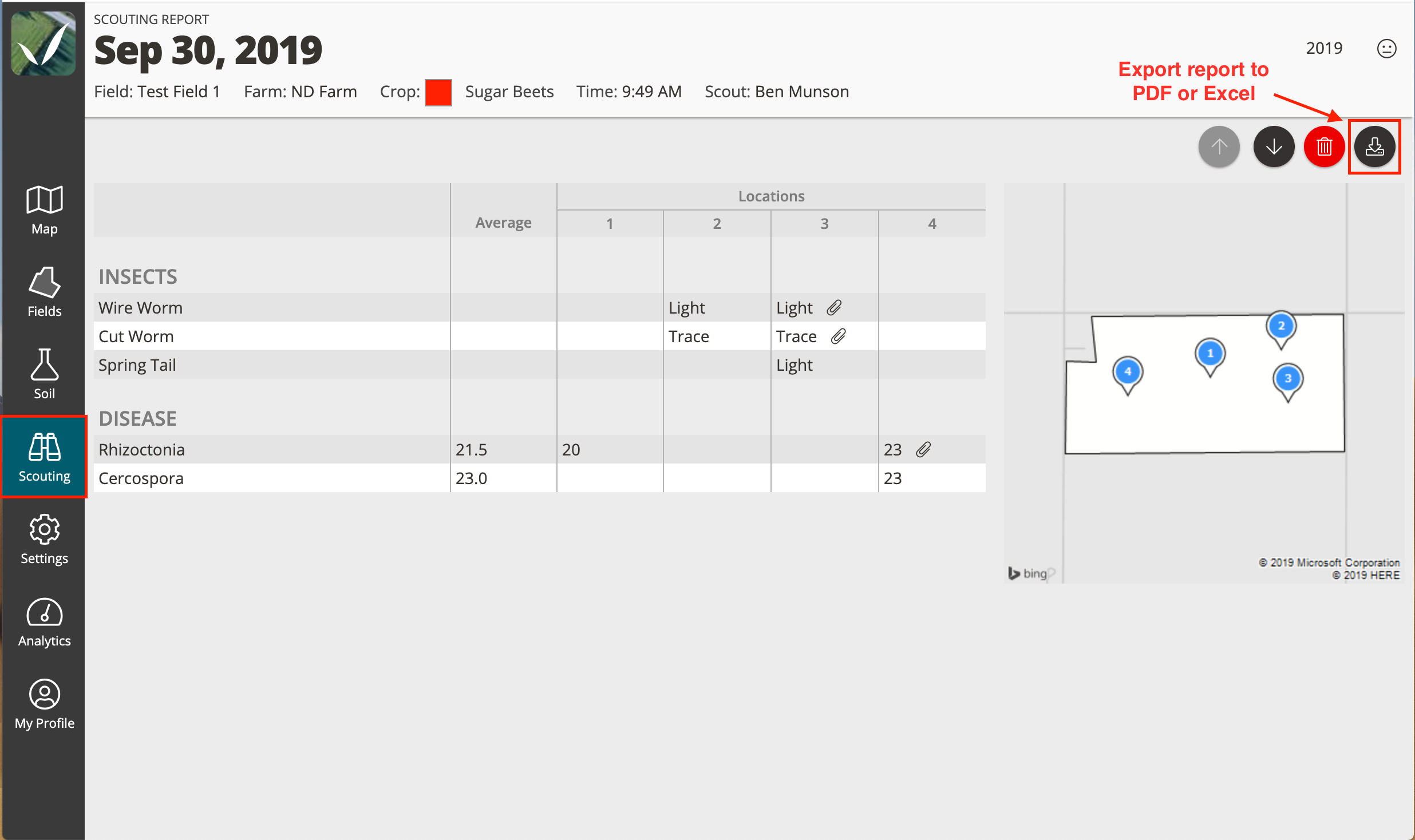 FarmQA Controller generates a PDF that can now be emailed off.

Please contact FarmQA Support with any further questions