Overview
After reports are submitted in the FarmQA Scouting app they can be viewed and edited in FarmQA Controller. Below are instructions on how this can be done.
Instructions
Login to FarmQA controller
Next click on the Scouting icon on the left-hand side of the screen, and select the report you wish to edit. (See below)
Tip: You can use the "search" feature in the top-right, and the time filters to find the report you are interested in.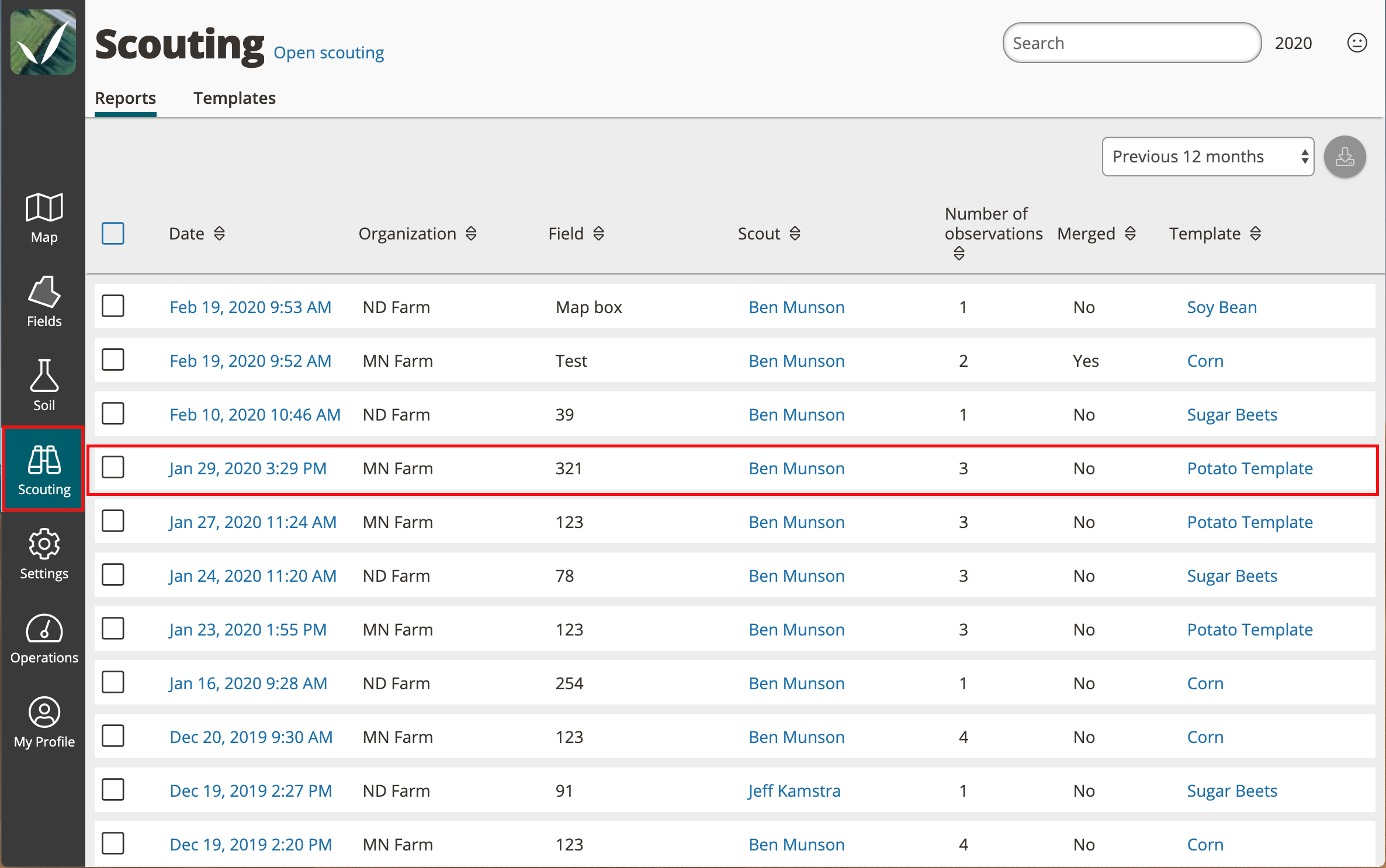 After selecting the report, click on the pencil icon in the top right corner to enter edit mode (see below).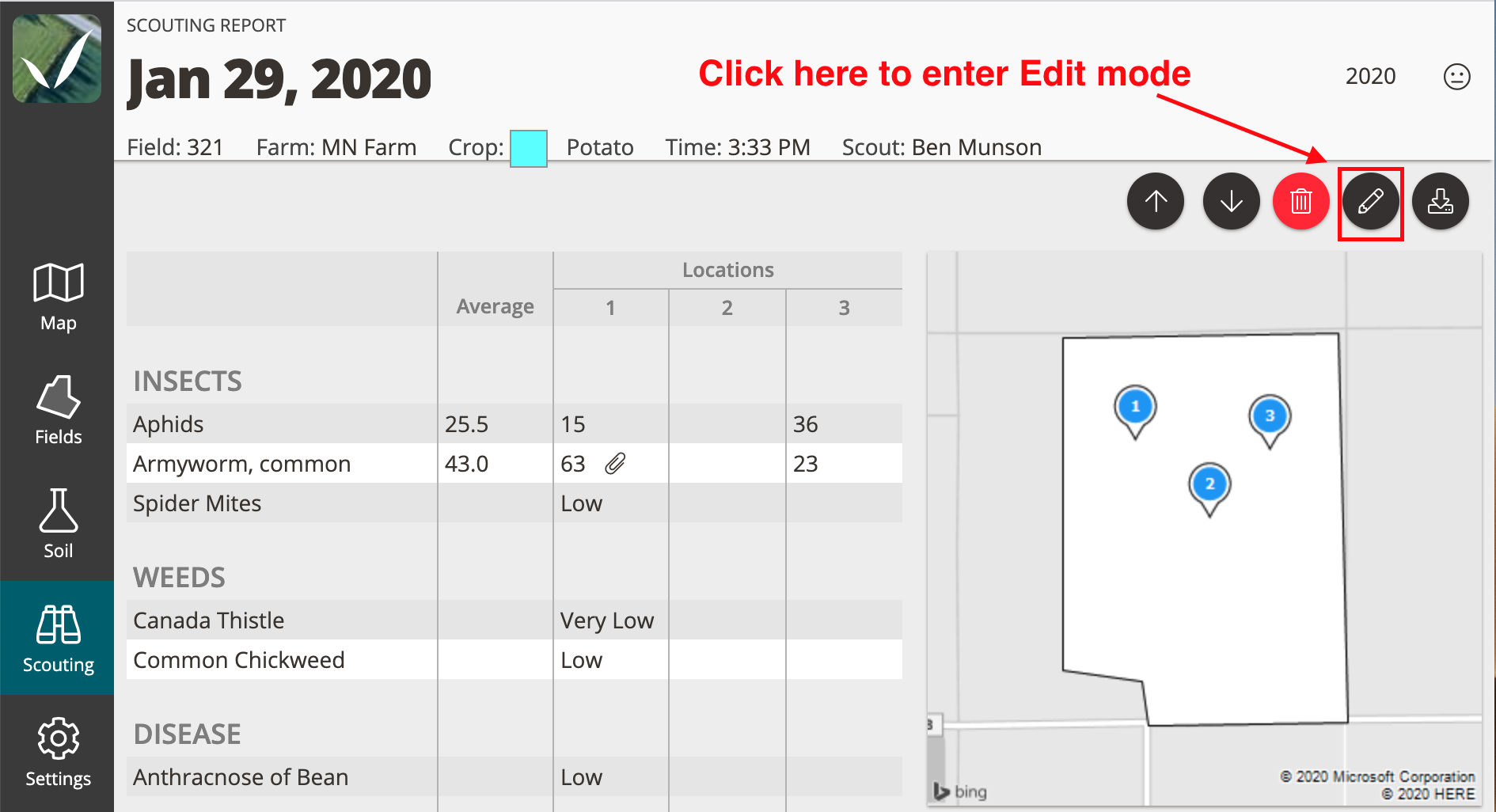 Within the edit mode you can a) select the location containing the question needing to be edited b) edit and answer new questions, and c) click "finish editing" when done (see below).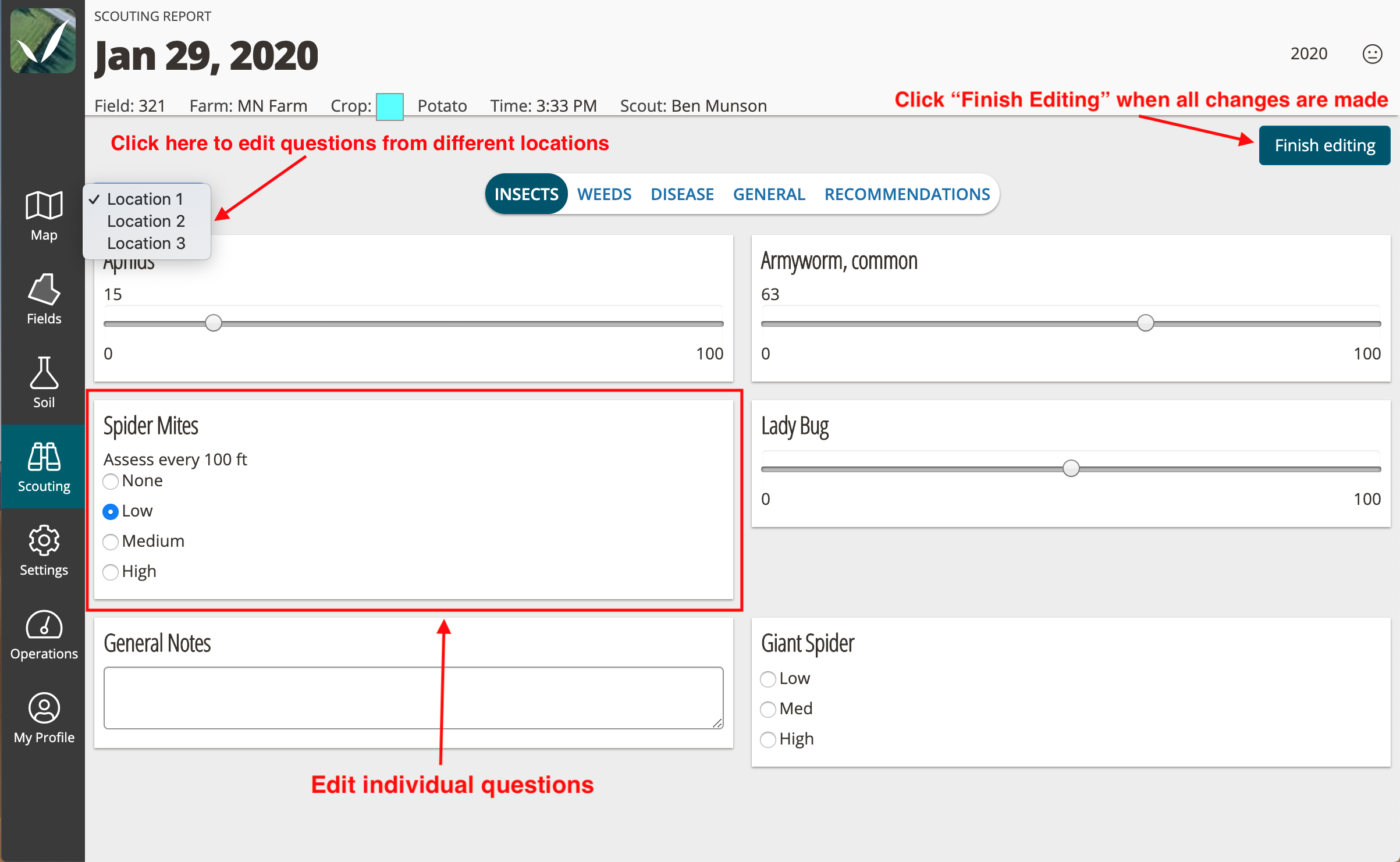 All individual changes are saved automatically. All users will see the changes immediately on both FarmQA Controller and FarmQA Scouting, assuming the scouting app has a data connection.
All FarmQA roles can edit scouting reports.
Please contact FarmQA Support with any further questions