If you're having issues with your FarmQA mobile app that you can't solve on your own, consider sending your diagnostic data in to FarmQA support. Sending us your diagnostic data in addition to an email describing your problem will help us identify potential solutions to your problem. Below are instructions on how a diagnostic file can be sent within the FarmQA mobile application.
Instructions
Log in to your FarmQA account from the mobile app.
Click on the Settings tab in the bottom right-hand corner of the screen
On the Settings page you can select Send diagnostic data to send in your diagnostics.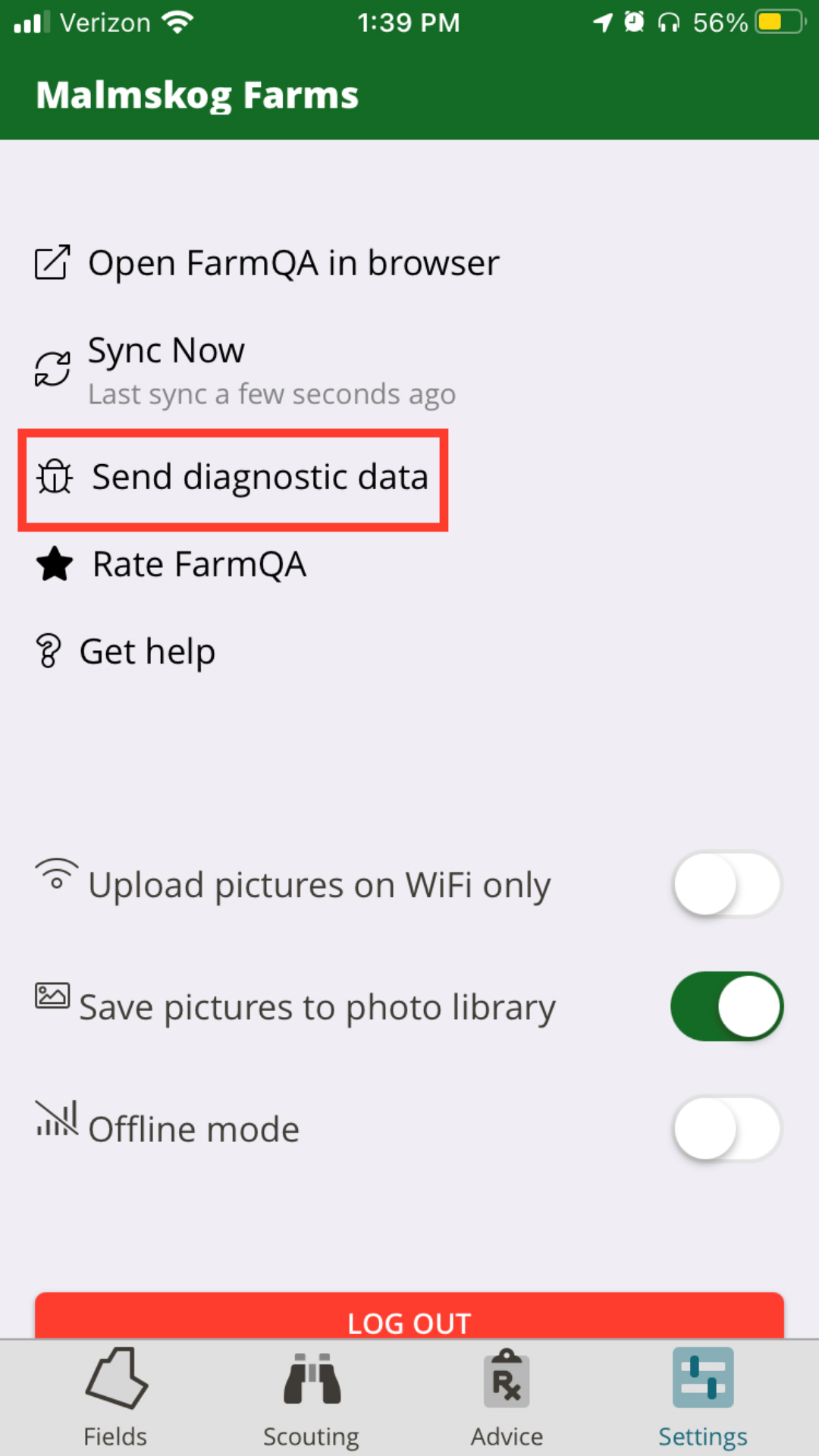 A dialogue box asking if you would like to add comments to your report will appear after the Send diagnostic data button is pushed. Pressing the Send button will continue the process of sending in your data regardless of if a comment was entered or not.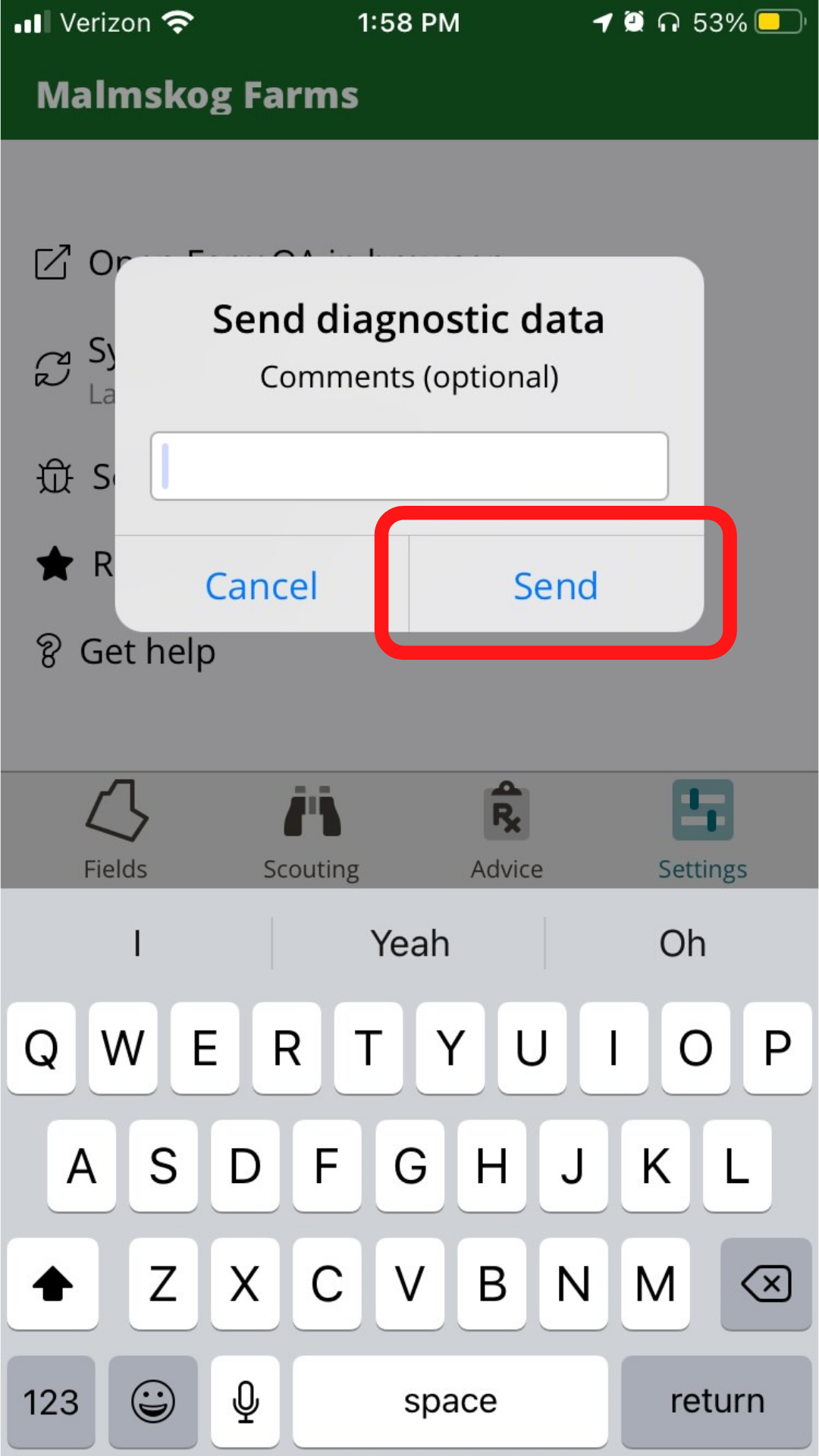 This will start the process of sending data to FarmQA. You will see the following series of messages while your data is being sent: Zipping Files >Sending Data. A progress bar tracking the length of time to completion will appear below these messages. A dialogue box saying Diagnostics data has been sent will appear once your data has been sent.
NOTE:
It is recommended to be on WiFi during this process.
Please keep the FarmQA mobile app open until the diagnostic file has been sent.
After the file has been sent, send an email to FarmQA Support stating your issue.
Please contact FarmQA Support with any further questions