If you use AgVise Laboratories as your soil testing lab of choice, you'll likely want to use their Agvisor tool to download your soils data to .CSV files. It can be easy to generate a .CSV file from Agvisor that isn't compatible with your soil import profile, so refer to the article below to learn how to properly export your soils data from Agvisor so that it can be imported to your FarmQA account.
Instructions
Login to your AgVise account using the following link: Agvise - Login
Once logged in, click on the AGVISOR tab.
Use the Year dropdown menu to select the growing season you want to download data from (pictured below).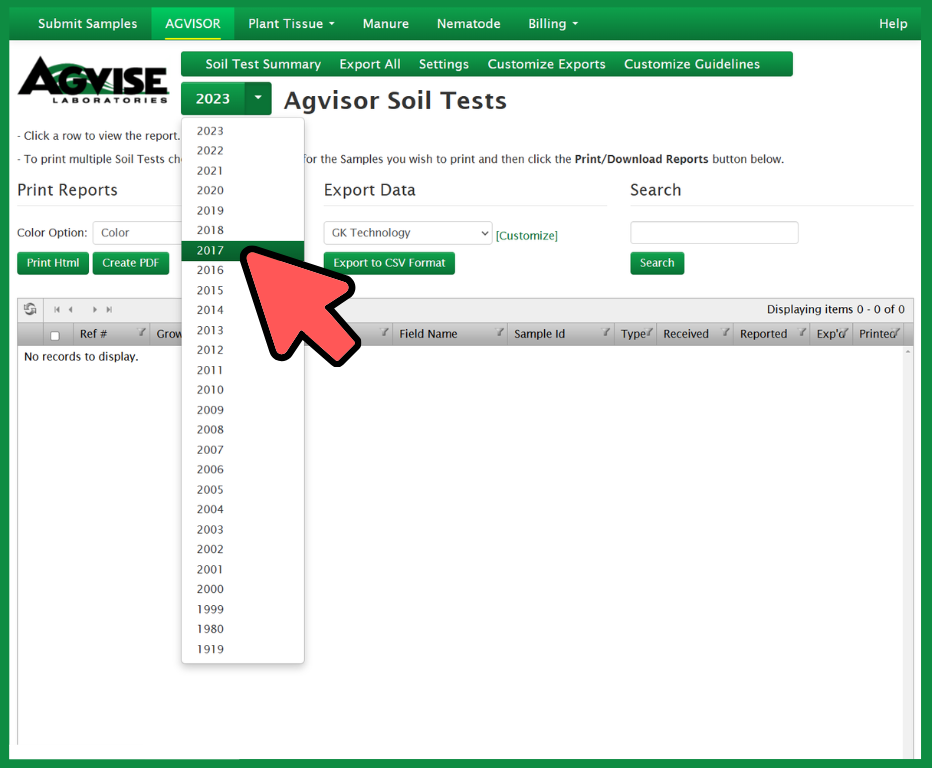 Under the Export Data header, use the dropdown menu to select the GK Technology option. This will ensure that your .CSV file will be properly formatted for a soil sample import to FarmQA (pictured below).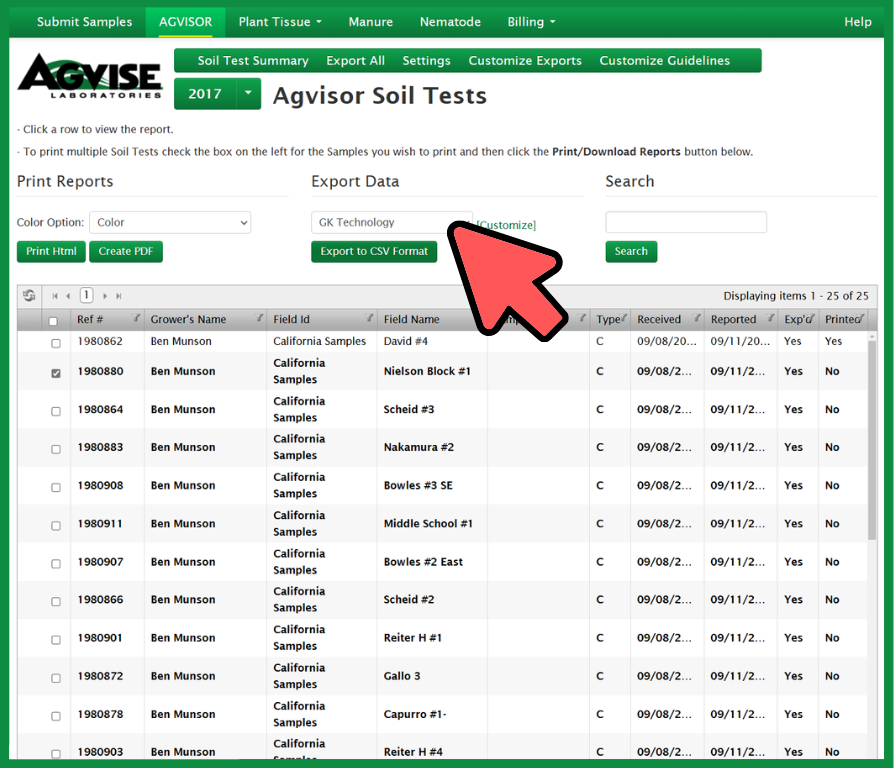 Check the box next to the sample(s) you want to export (1) then click the Export to CSV Format button to download your soil samples (2) (pictured below).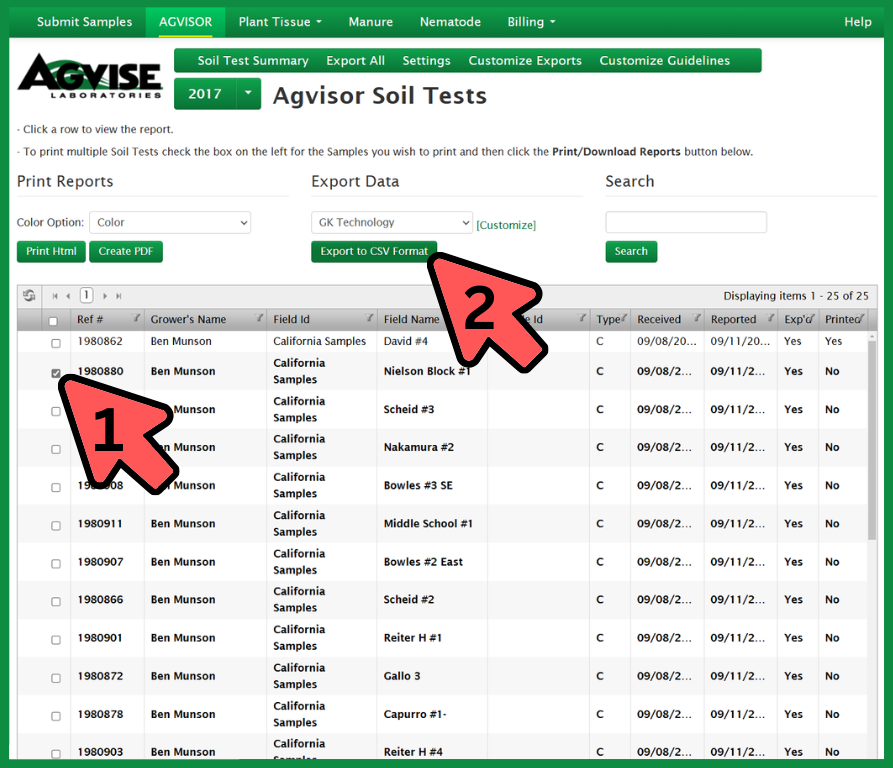 Please contact FarmQA Support with any further questions