The Metrics Designer tool in FarmQA lets a user overlay spray events onto analytical graphs. This gives users the ability to easily view trends and pressure values over time while also understanding when they made chemical applications. For example, a trendline of Aphid pressure can be viewed with spray dates overlaid to assess efficacy. See the instructions below for more details.
Instructions

Log in to your FarmQA account from the web app.
Click on the Analytics tab on the lower left-hand part of the side panel.
Navigate to the Metrics designer tab and select one of your previously setup metrics to display (Stand Count for example).
Scroll down until you see the ANNOTATIONS header, then select the Recommendations created option. This will display all created recommendations for fields where data for this metric was collected. Event icons will appear at the bottom of the line chart (pictured below).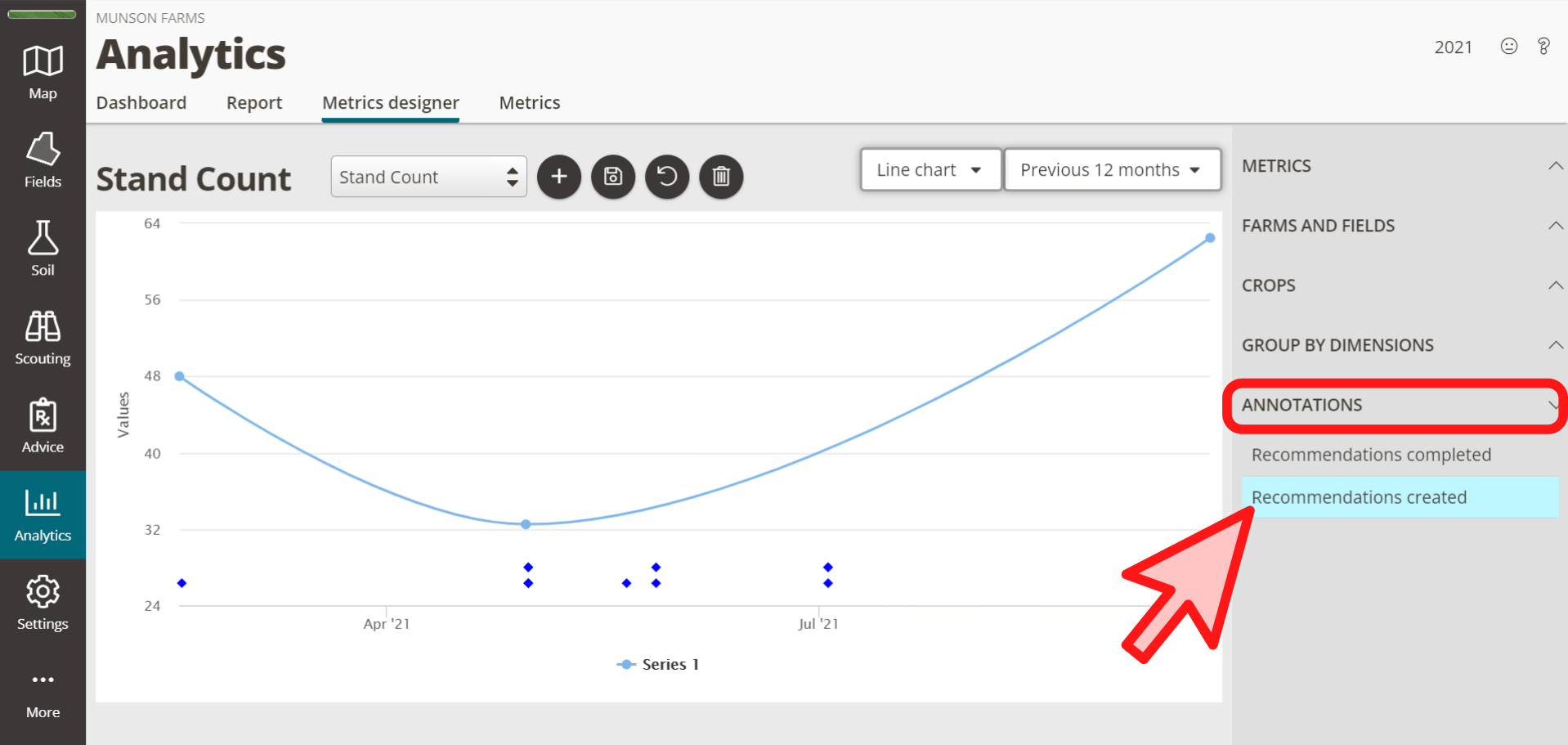 Click Recommendations completed to add all completed recommendations to the list. Hover over each event icon to view details about the event (pictured below).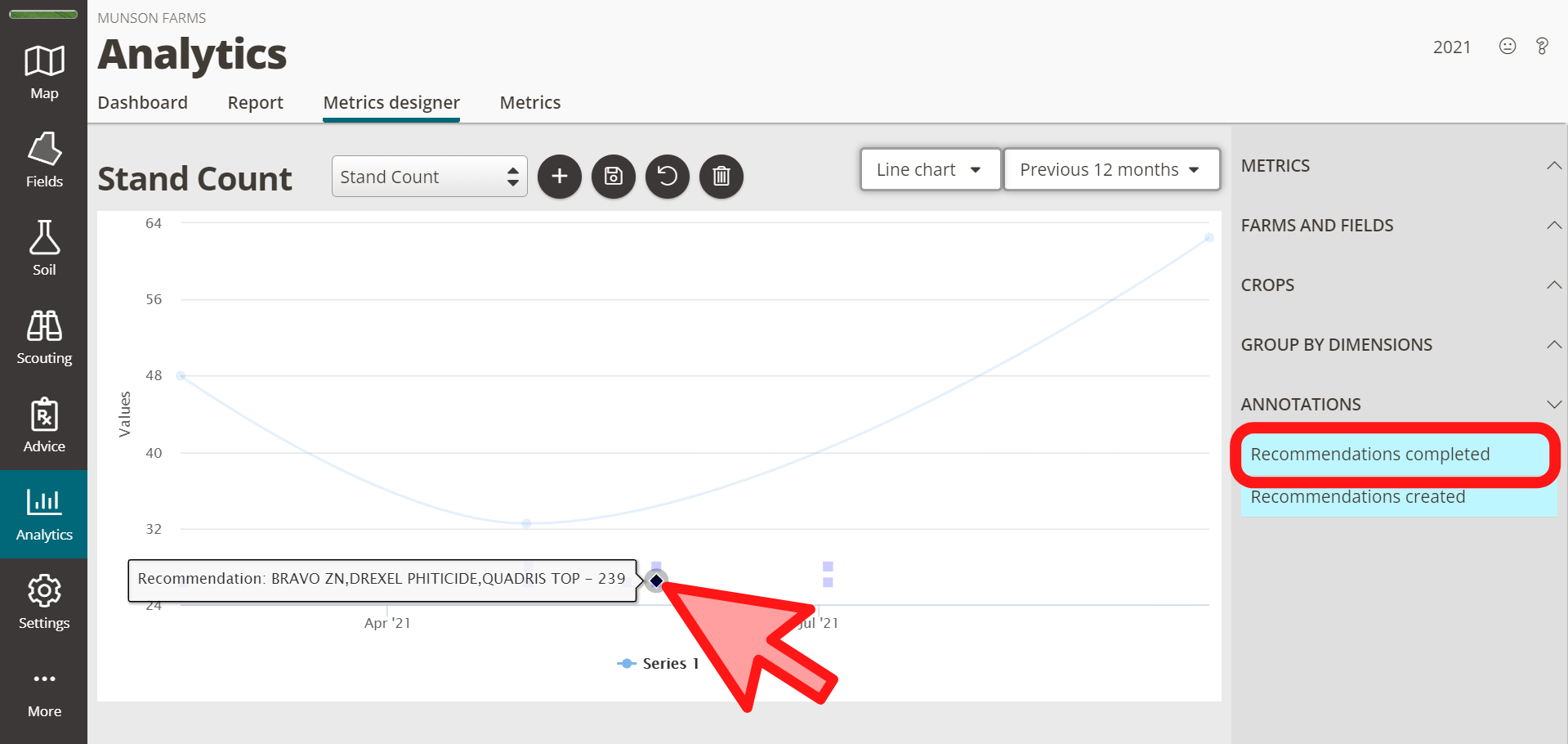 Please contact FarmQA Support with any further questions