Overview
Within FarmQA a user can create multi-polygon field boundaries. This allows users to digitally map their farm and scout fields that have more complex field shapes. A multi-polygon field is any field that has one or more disconnected portions. See the remaining article for more details.


See these instructions for more basic instruction on how to create a single/simple field.
Instructions
Login to FarmQA Controller
Click on the Map tab, then the blue "+" button in the bottom right-hand corner
After the basic shape is drawn, click off the boundary but still within the map view (see below). This will make the draw tools selectable again.
Choose the "add polygon" tool for a second time and draw the second shape.

**the second shape CANNOT overlap with the first.

Repeat the prior step if the field has more section.
Click Save when done.
See the three screenshots below for the full process.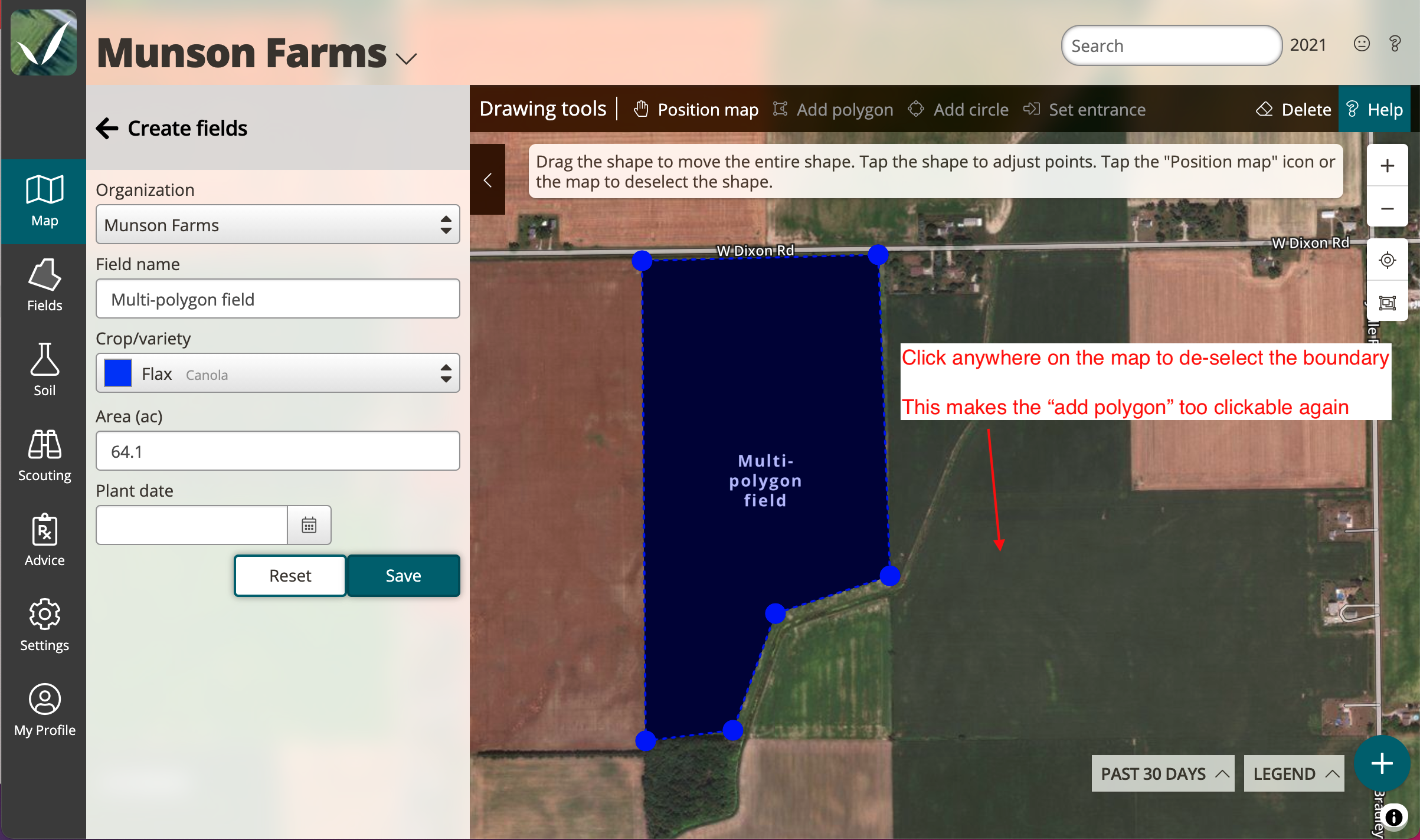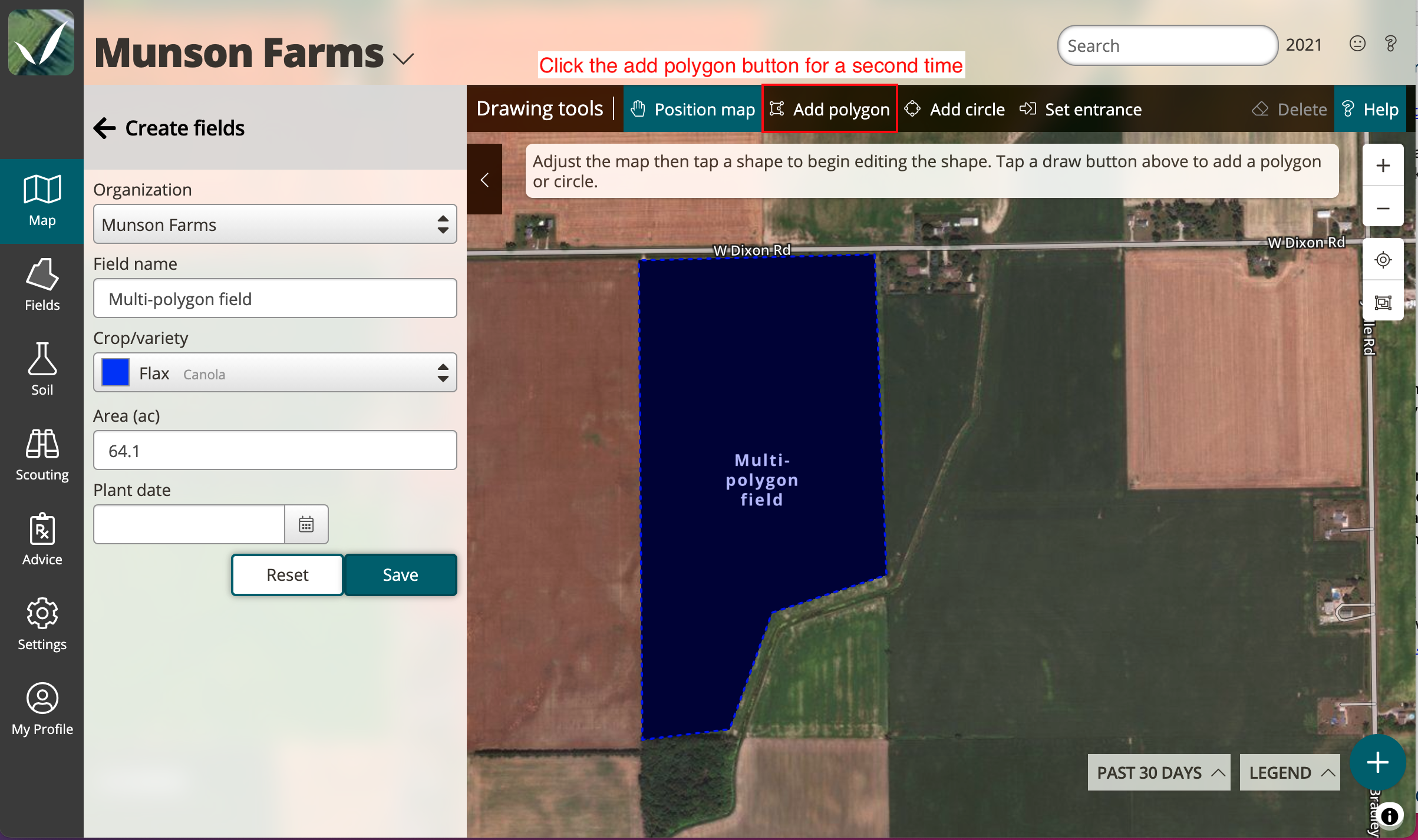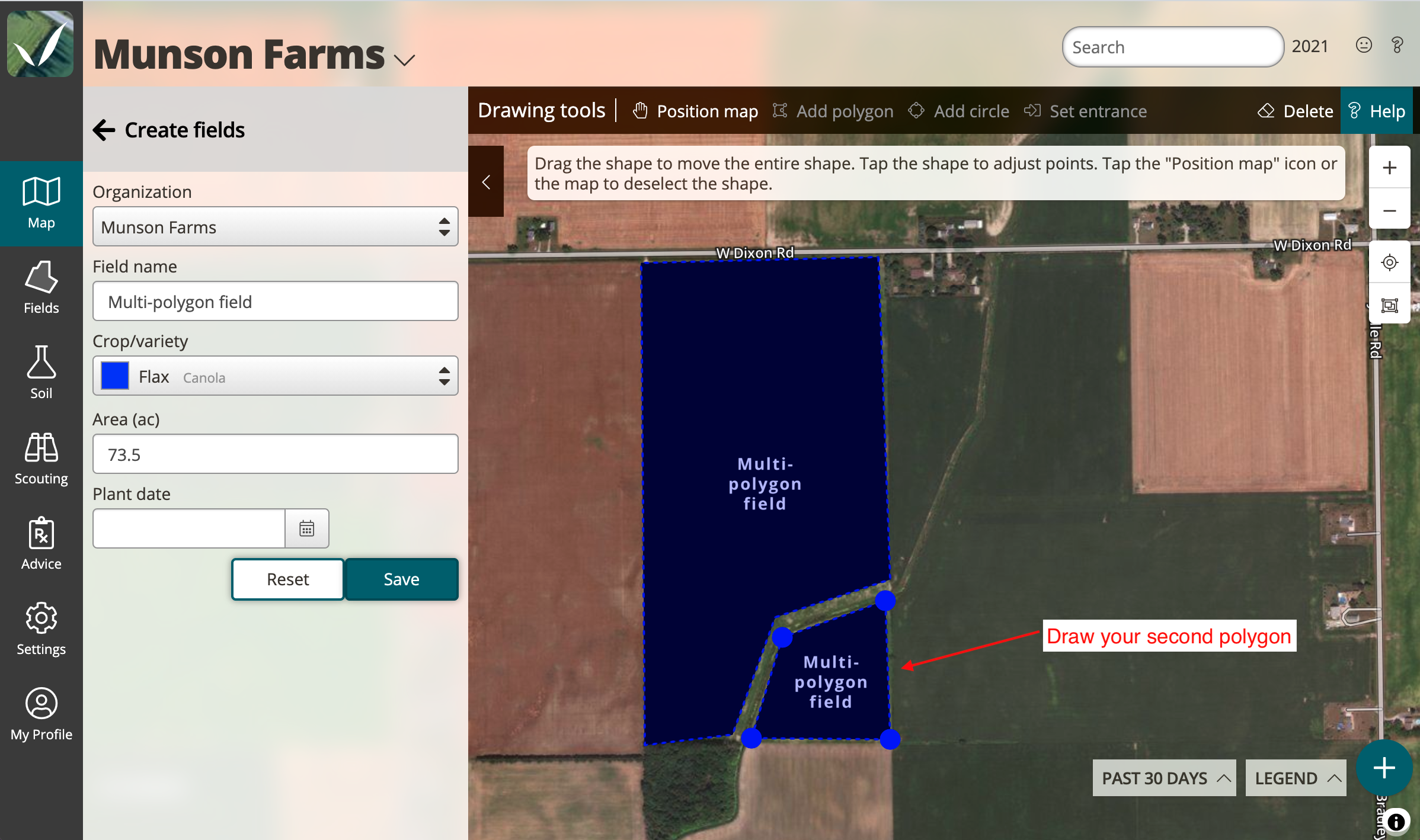 Please contact FarmQA Support with any further questions