Overview
Within FarmQA Controller a user can create field boundaries through the use of drawing tools. This allows users to digitally map their farm and manage fields that were previously not in FarmQA Controller.
Steps
Open FarmQA Controller and Login using your FarmQA Credentials.
After successfully logging in click on the "Map" icon in the top left-hand corner, then zoom to the location of the fields that are to be added.
Next click the arrow icon in the top left-hand corner to display the Map action pane (see below)
Select the "Create Fields" option at the bottom of the screen (see below)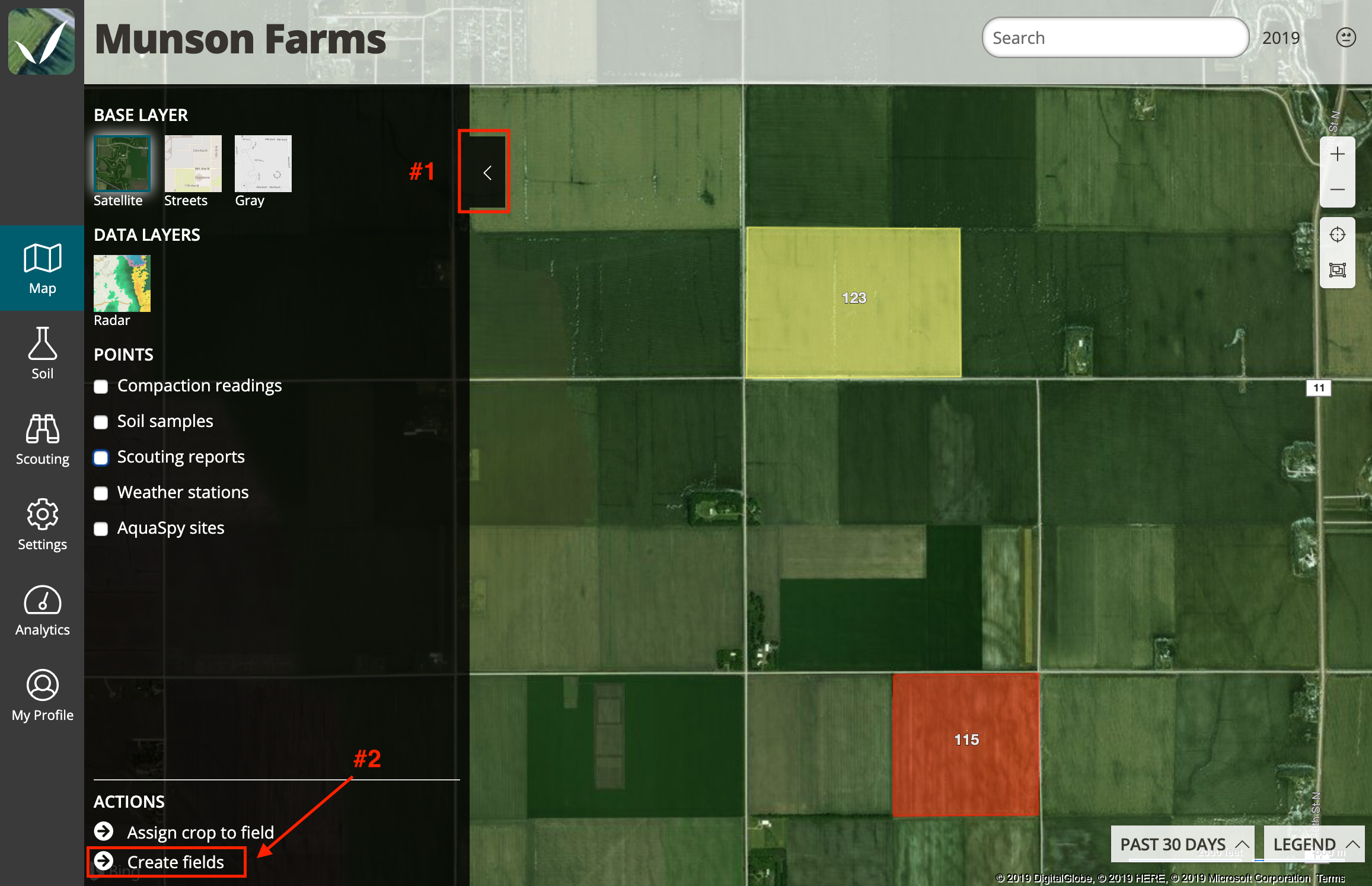 To create a field first select what level of the organization the field should be associated to (see below)

Typically this will be a Farm or sub-division of a farm

Next click the "+ Add Field" button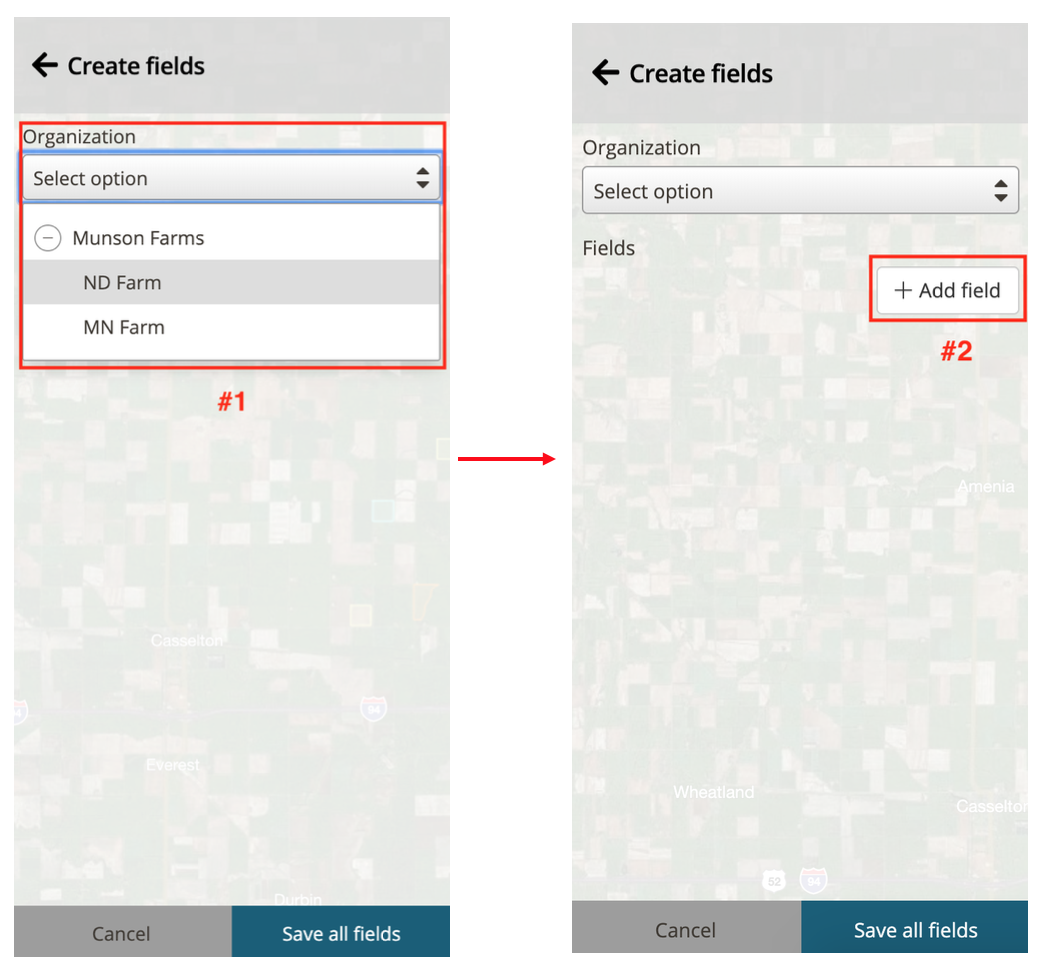 Next choose a drawing tool

Polygon tool

- click or drag your mouse around the field boundary, click the first point again to finish

Note:if the middle vertices are clicked, more vertices will be created. This is useful for more complex field shapes.
Note: Right clicking any vertices will delete it, there is also a

Circle tool

- click the center of a circle, and drag your mouse to the outer extent of the circle (ideal of center pivots)

After drawing and closing the shape you can zoom in to "fine tune" the boundary. This can be done by clicking on the vertices and moving them, or clicking the middle (smaller) circles to get more.
Below the draw tools, type in the field name, associate a crop to the field, and enter an optional field size override (these can both be changed later if needed).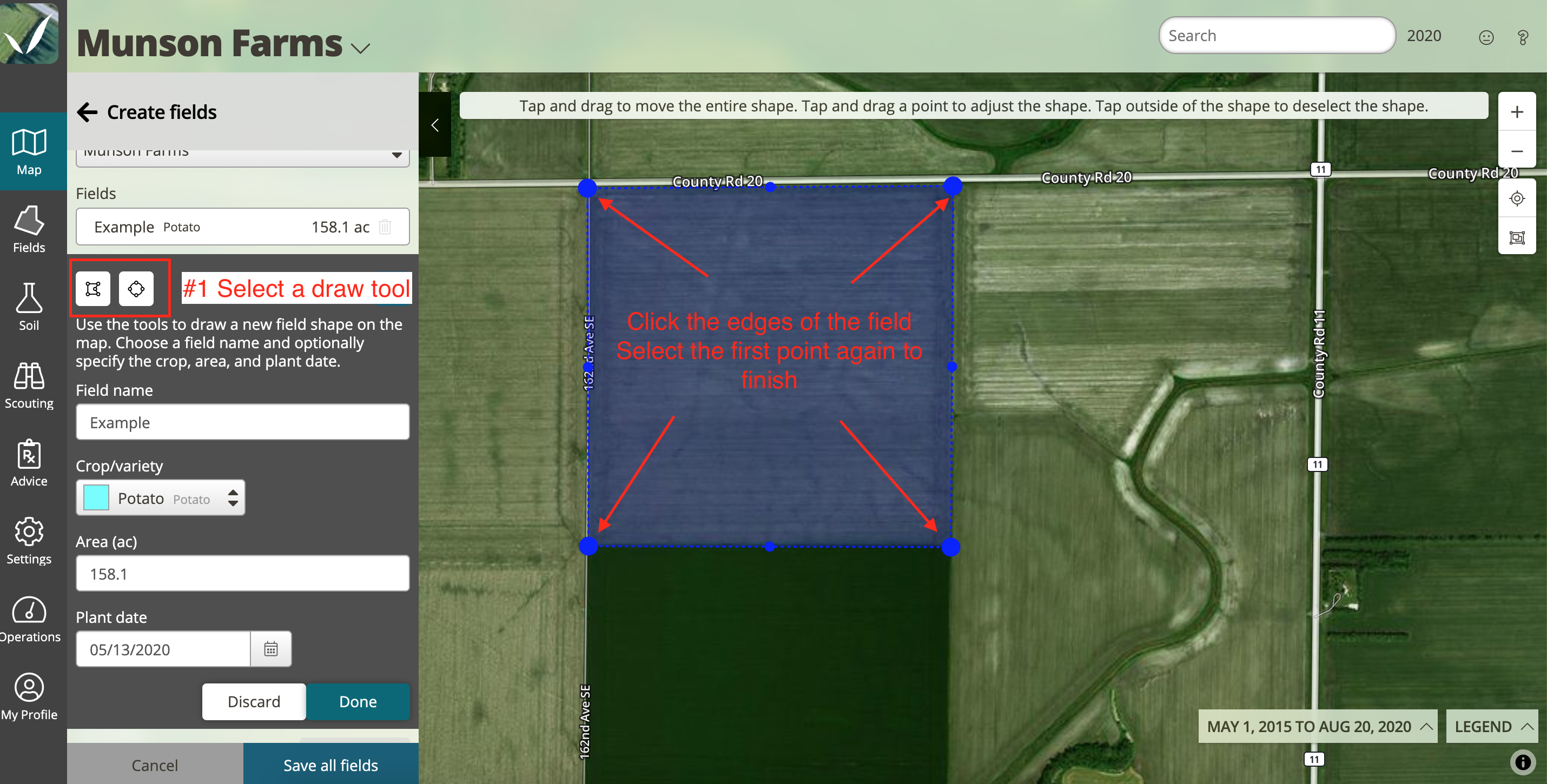 After you are satisfied with the shape click "Done". If you need to draw more complex shapes note the articles below
You can now either add additional fields by clicking the "+ Add Fields" icon, or complete the process by clicking "save all fields" at the bottom left-hand side of the screen.
The field can be deleted if a mistake is made. This is done by clicking the trash can to the right of the field name
Troubleshooting: If the field you just created does not show up in the scouting application, it is likely because there is no scouting template assigned to the crop grown in that field. See this article on how to create new templates.
Please contact FarmQA Support with any further questions