Overview
Within FarmQA a user can add multiple product labels per chemical to their database. The main use case is for both specimen labels and supplemental labels to be available within FarmQA for the same product. See the instructions below for more details.
Adding labels
Login to FarmQA Controller
Click on the Advice tab then Products
Locate the product you wish to add an additional label to, this can be done through scrolling or searching in the top right-hand corner.
There are two locations to add labels depending on what format you have the label in

Label- This is where you add a label that is a URL/weblink


There can only be ONE link, all others have to be attachments
Only linked version will be available in the app, not the attachments

Attachments- This is where you add labels that are PDF's

These labels will not be accessible in the App unless viewed from within the completed recommendation PDF.
There is no limit to the number of attachments you can add per product.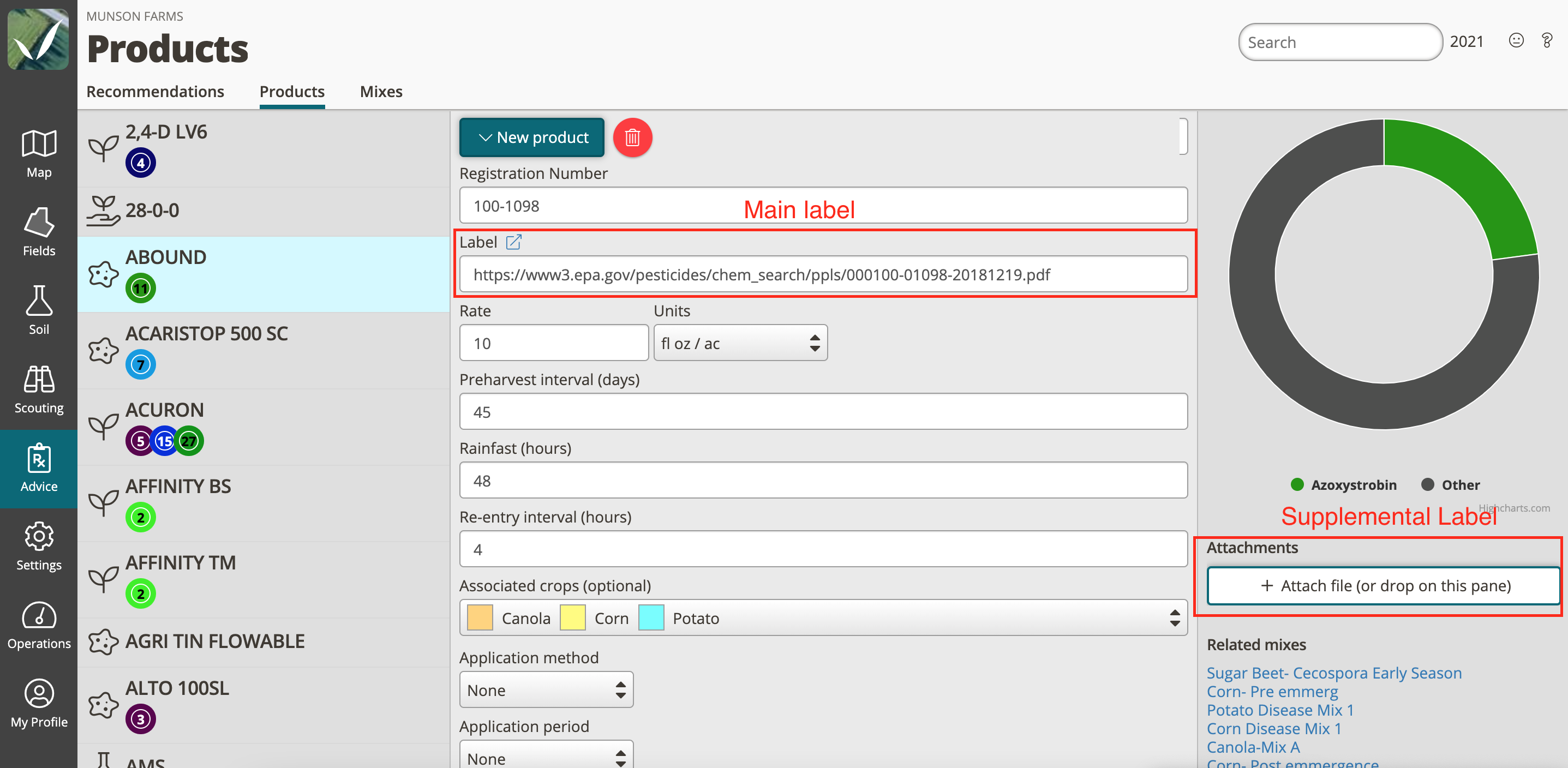 Viewing labels in FarmQA Scouting
There are two different way to view labels within FarmQA Scouting, both of which require you to be online.
While writing recommendations you can click to view product details. "view label" is one of the detail options, clicking this link will open the label website (see below).

This will only include labels that are weblinks

After a recommendation is written it can be viewed as a PDF, within the PDF there are embedded links to the labels (see below)

This will include both weblinks and attachments.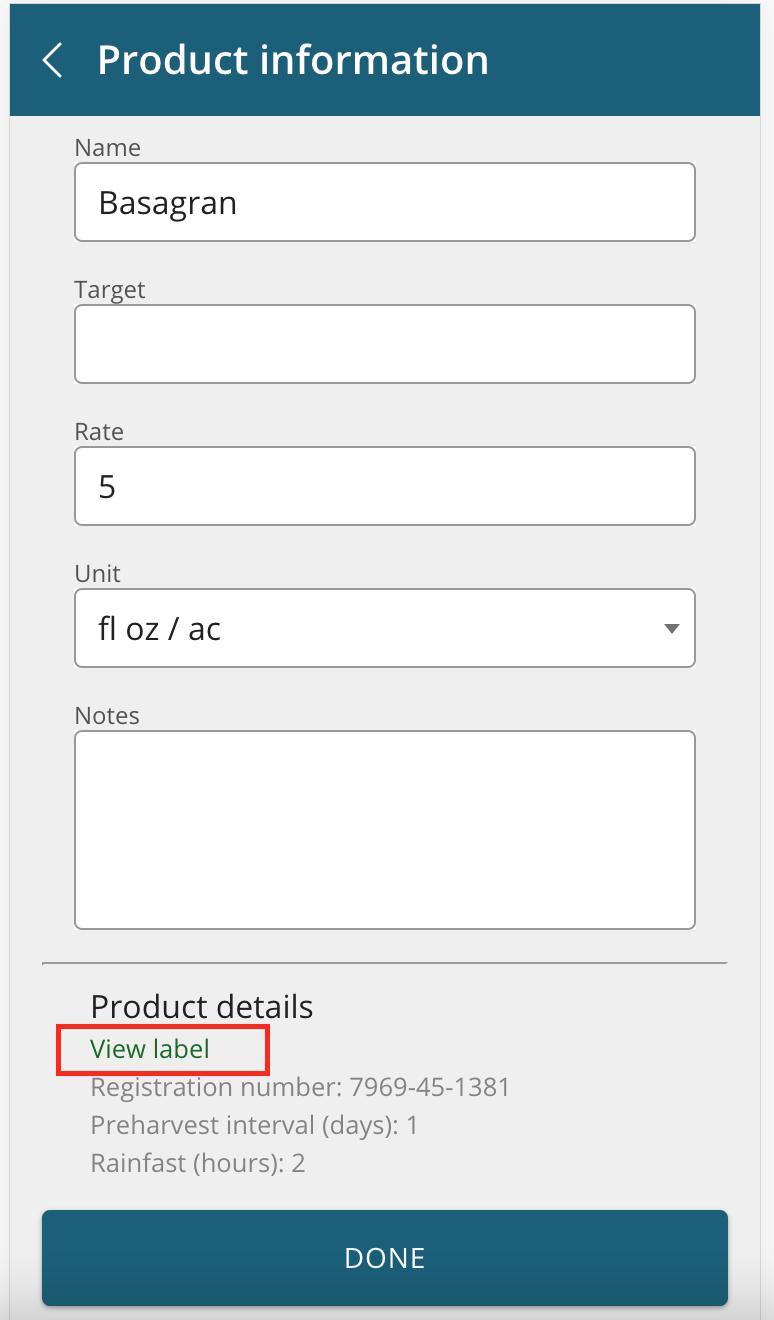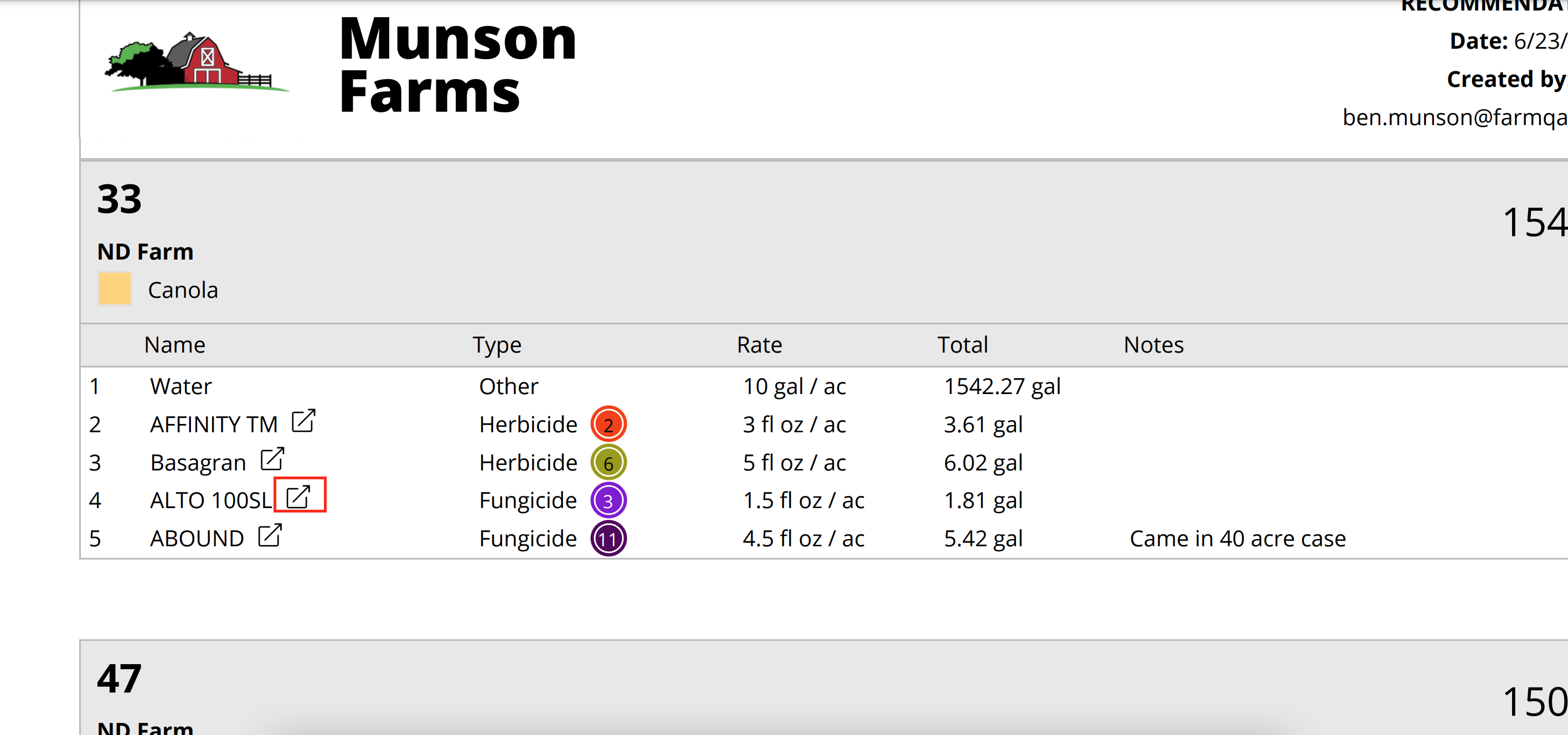 Please contact FarmQA Support with any further questions