Great care needs to be taken when applying chemical products to your fields. Make sure that your applicators are aware of the precautions that need to be taken by adding a disclaimer to your recommendations. Check out the article below to learn how to add disclaimers to your recommendations.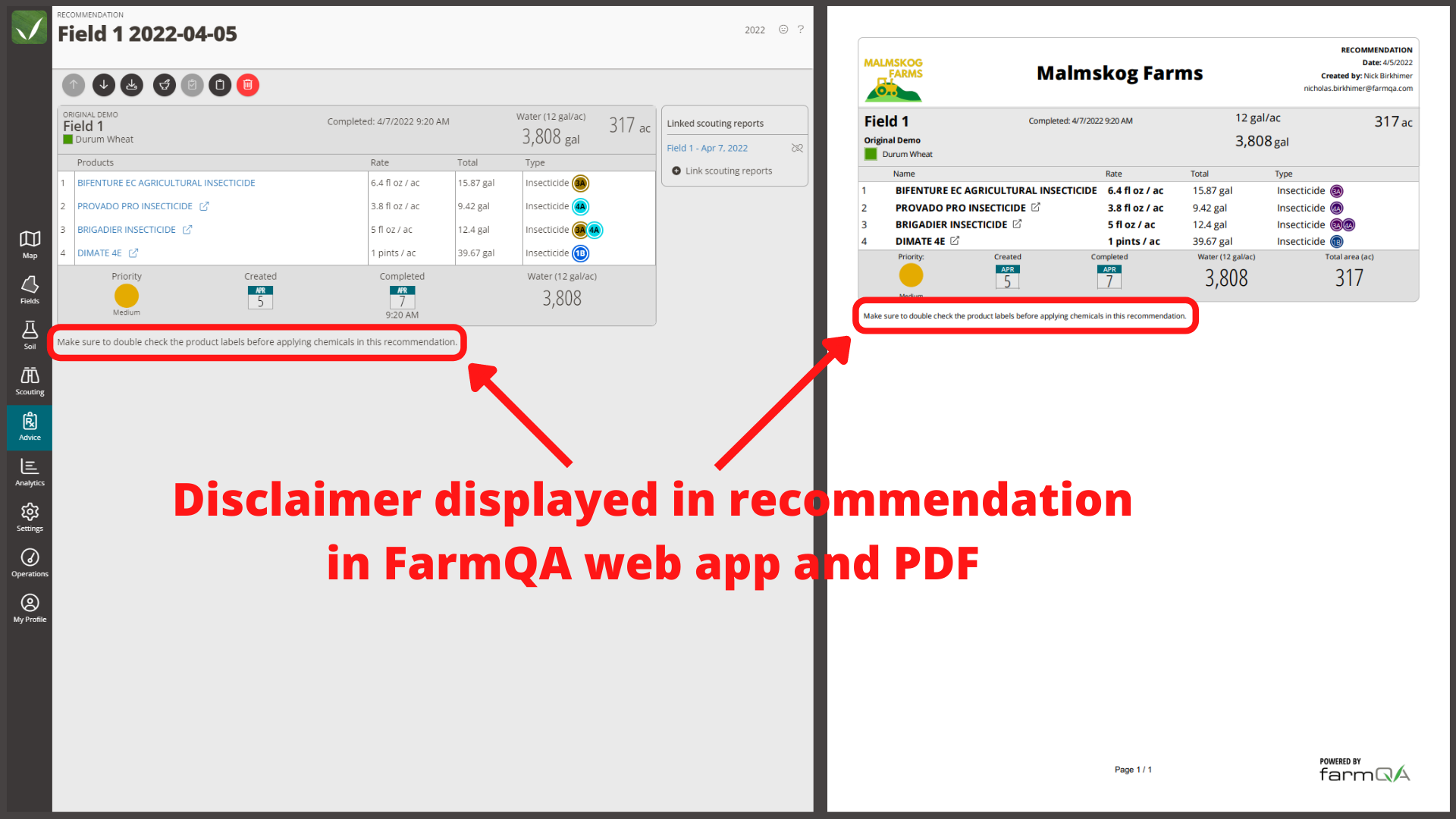 Instructions
Log in to your FarmQA account from the web app as an enterprise administrator.

NOTE:

only enterprise administrators can activate the functionality to include notes on recommendations. If you are not the enterprise administrator for your account, please pass these instructions on to them.

Go to Settings , then click on the Organization tab.
Click on the root (top) level of your enterprise, then scroll down to the Advice section of the Details pane.
Toggle on Include note on all recommendations then click on the text box below it to enter the disclaimer you want included in your recommendations (pictured below).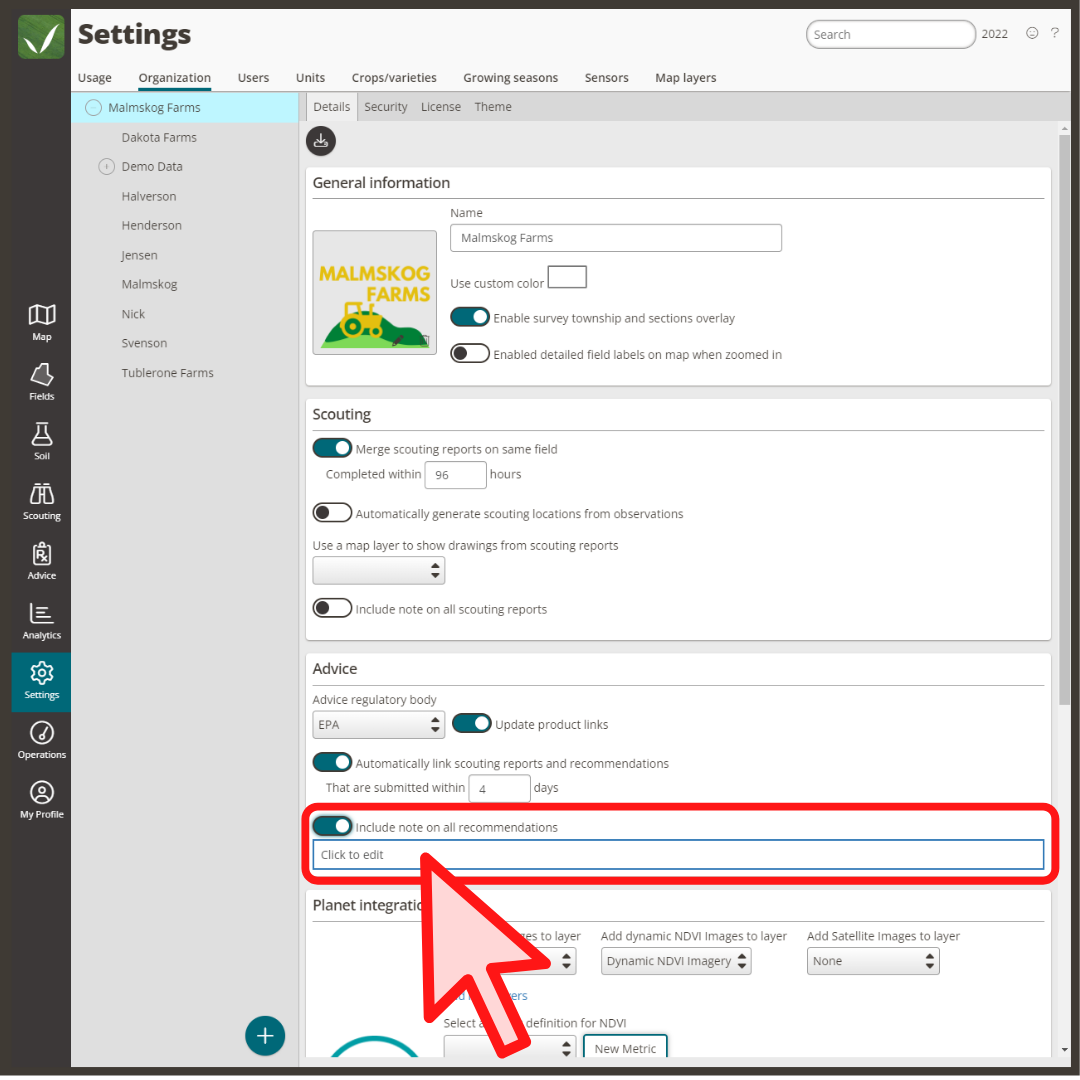 Enter the text you want included in your recommendations, then click the green Save button when you're done.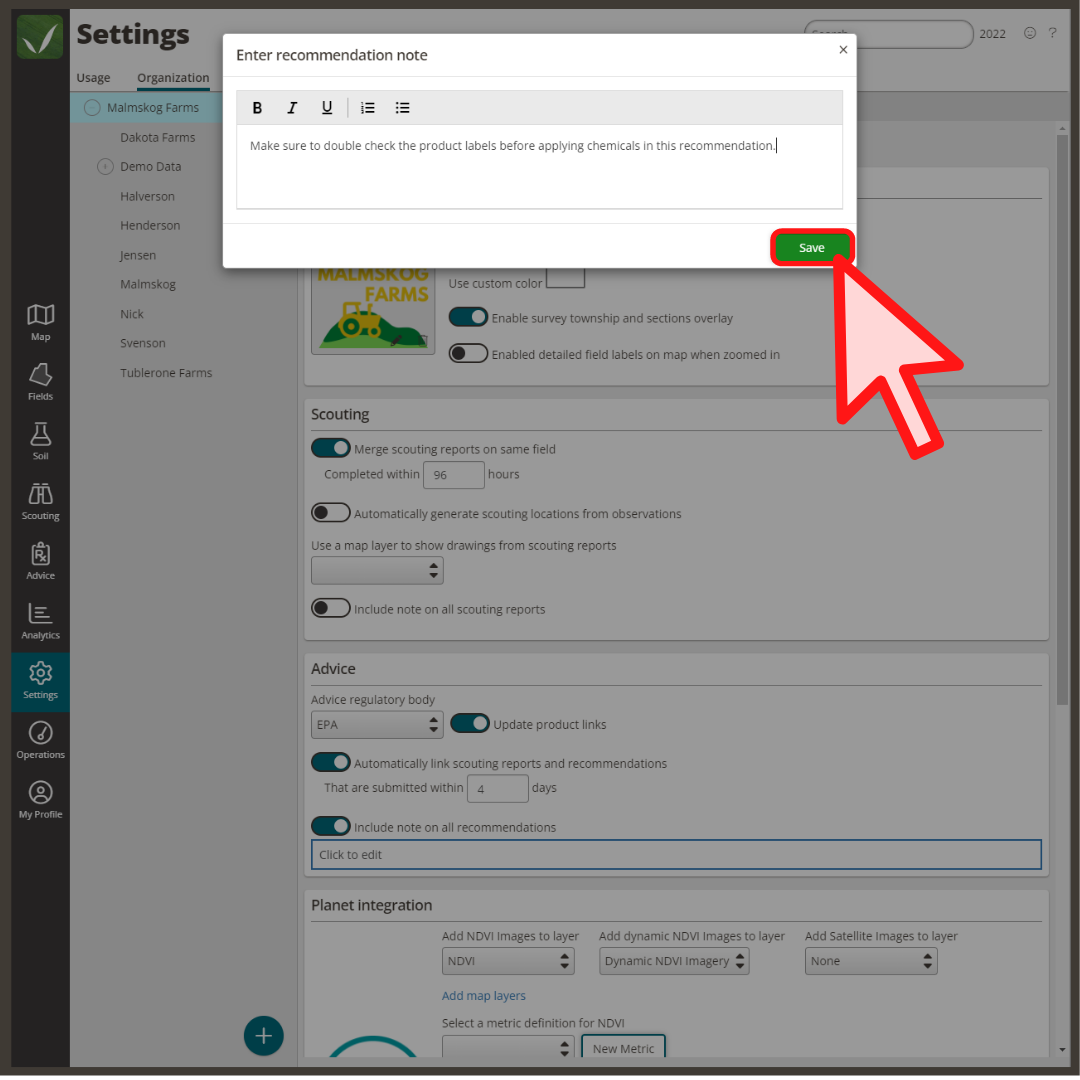 Please contact FarmQA Support with any further questions