FarmQA has an optional auto-update feature for EPA product labels. See the instructions below for how this option can be turned on within your account.
Instructions
Log in to your FarmQA account from the web app as an enterprise administrator.

NOTE: only enterprise administrators can set the option to update product labels. If you are not an enterprise administrator, pass these instructions on to them.

Click the Settings icon on the lower left-hand side of the screen, then navigate to the Organization tab.
Within the Organization tab, click on the Details tab, then scroll down to the Advice section within the middle pane (pictured below).
Toggle on the Update product links option.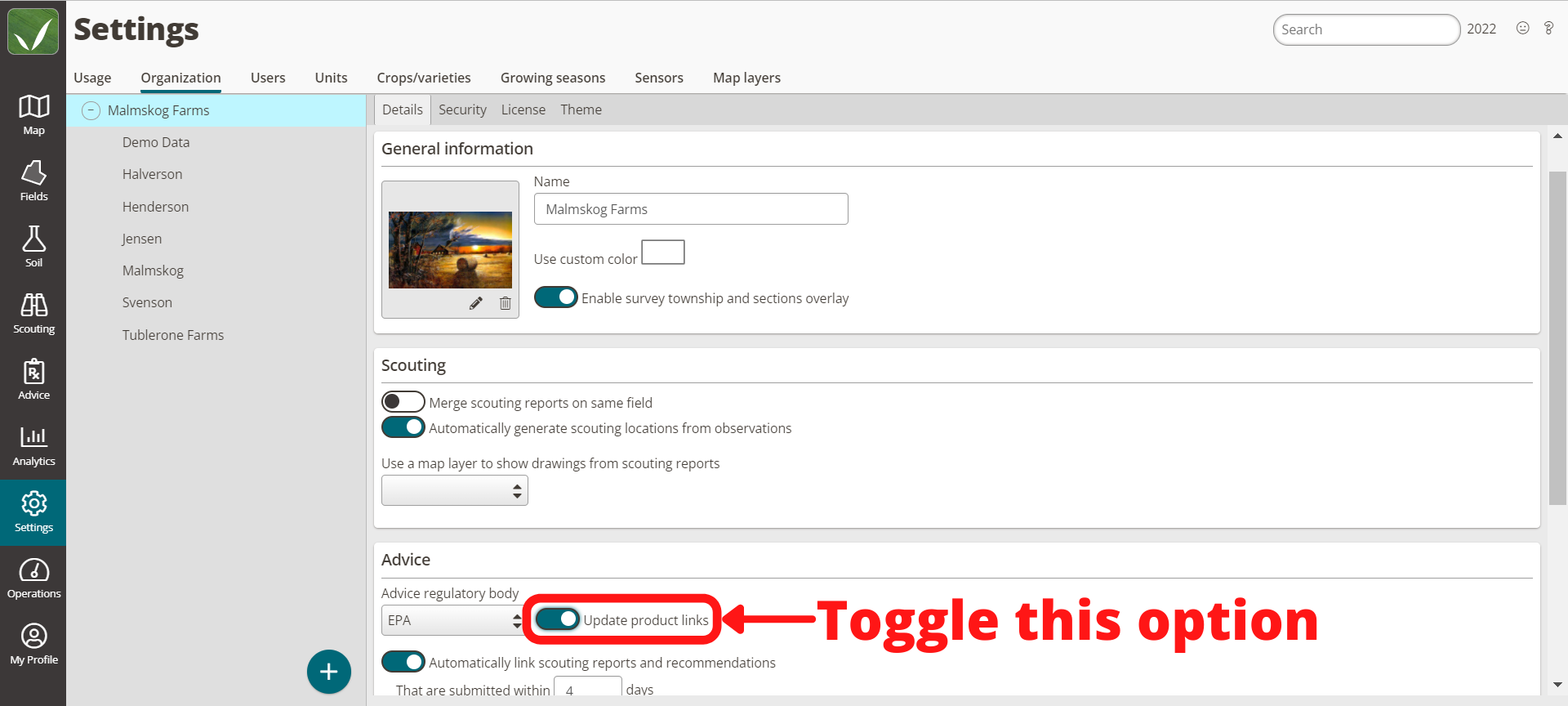 These steps will result in new labels being made available automatically within FarmQA whenever the EPA updates the label within their system.
Please contact FarmQA Support with any further questions