Overview
Any map based layer that is meaningful to you can be uploaded and displayed in FarmQA. Layers are first uploaded in FarmQA Controller as KML's or Shapefiles, and are then visible from a computer or FarmQA Mobile. See further details below.

**If you haven't added map layers see this article**
Viewing Map Layers- FarmQA Mobile
After following these instructions to add map layers they can be viewed on the mobile app by following the steps below.
Login to FarmQA Scouting
Click on "settings" in the bottom right-hand corner, then "sync preferences" (see below)
Select the map layer types you want to download to your mobile application (ex: Imagery, and Yield data)
Next click the back arrow and "Sync"

Note- it is best to do this with a stable data connection or WiFi.
THIS MAY TAKE AWHILE TO SYNC as we are pulling data down to your phone.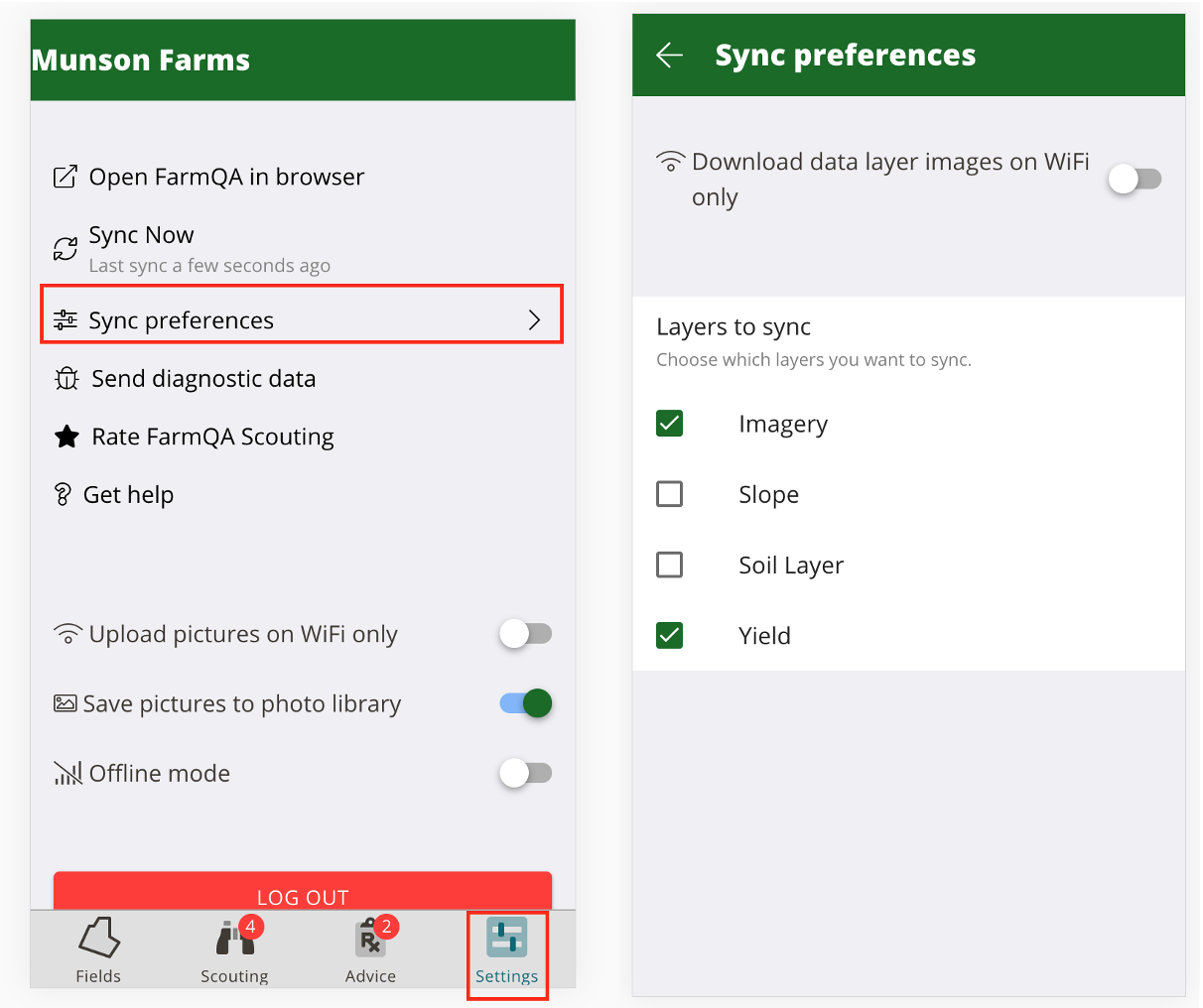 After the layers are Synced you can view them from the field details view. Do this by locating a field from the map or list view
Next, pull up on the drawer handle at the bottom of the screen and toggle on the layer you want to view (see below)

Note- you can only view one layer at a time.
Note- If you are unable to swipe up on the details that means 1) you do not have layers for the field 2) you are in the wrong growing season OR 3) the sync has not completed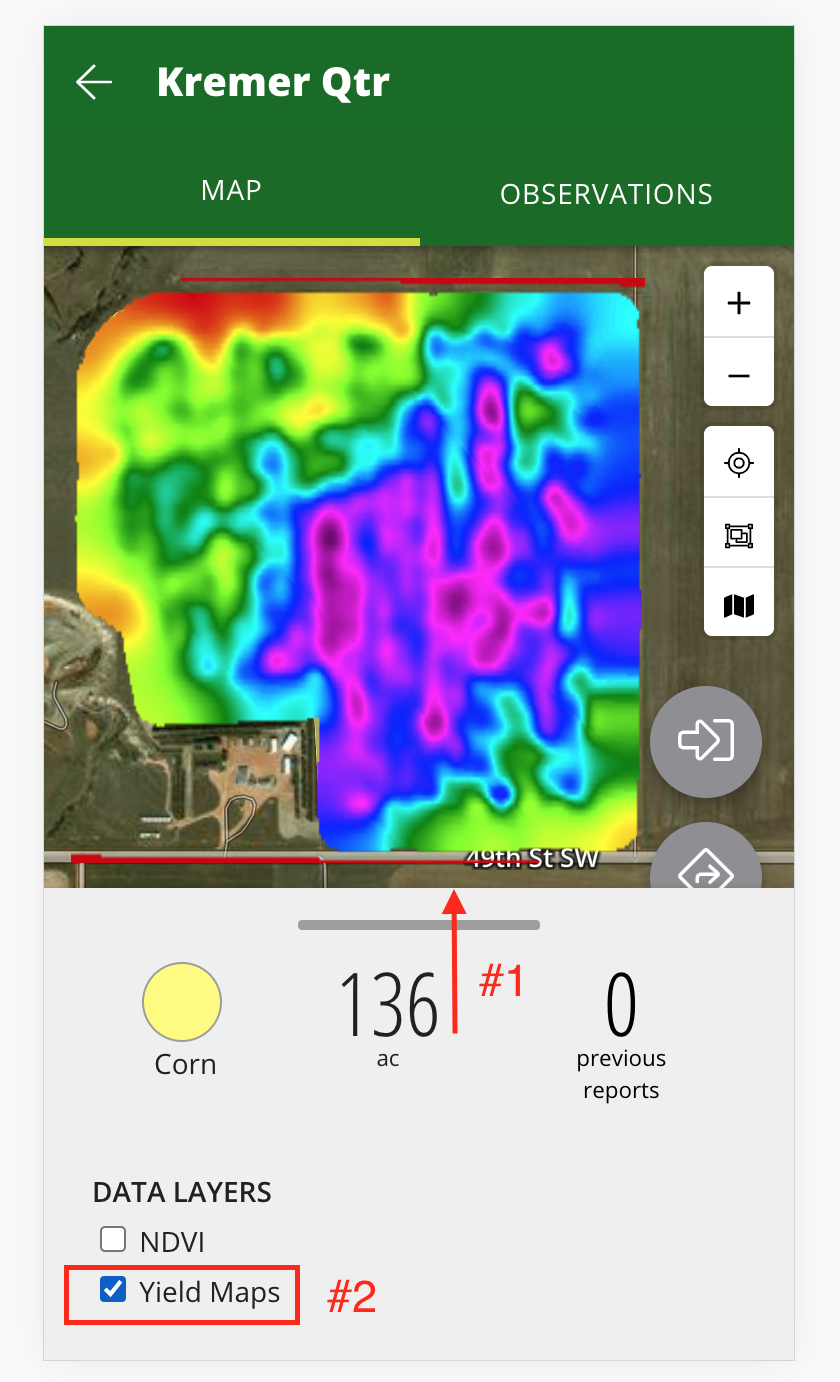 Viewing Map Layers- FarmQA Controller
After following these instructions to add map layers, then can be viewed on FarmQA Controller by following these steps
Login to FarmQA Controller
Click on the field containing the layer you want to see

NOTE- make sure you are in the correct growing season in the top-right hand corner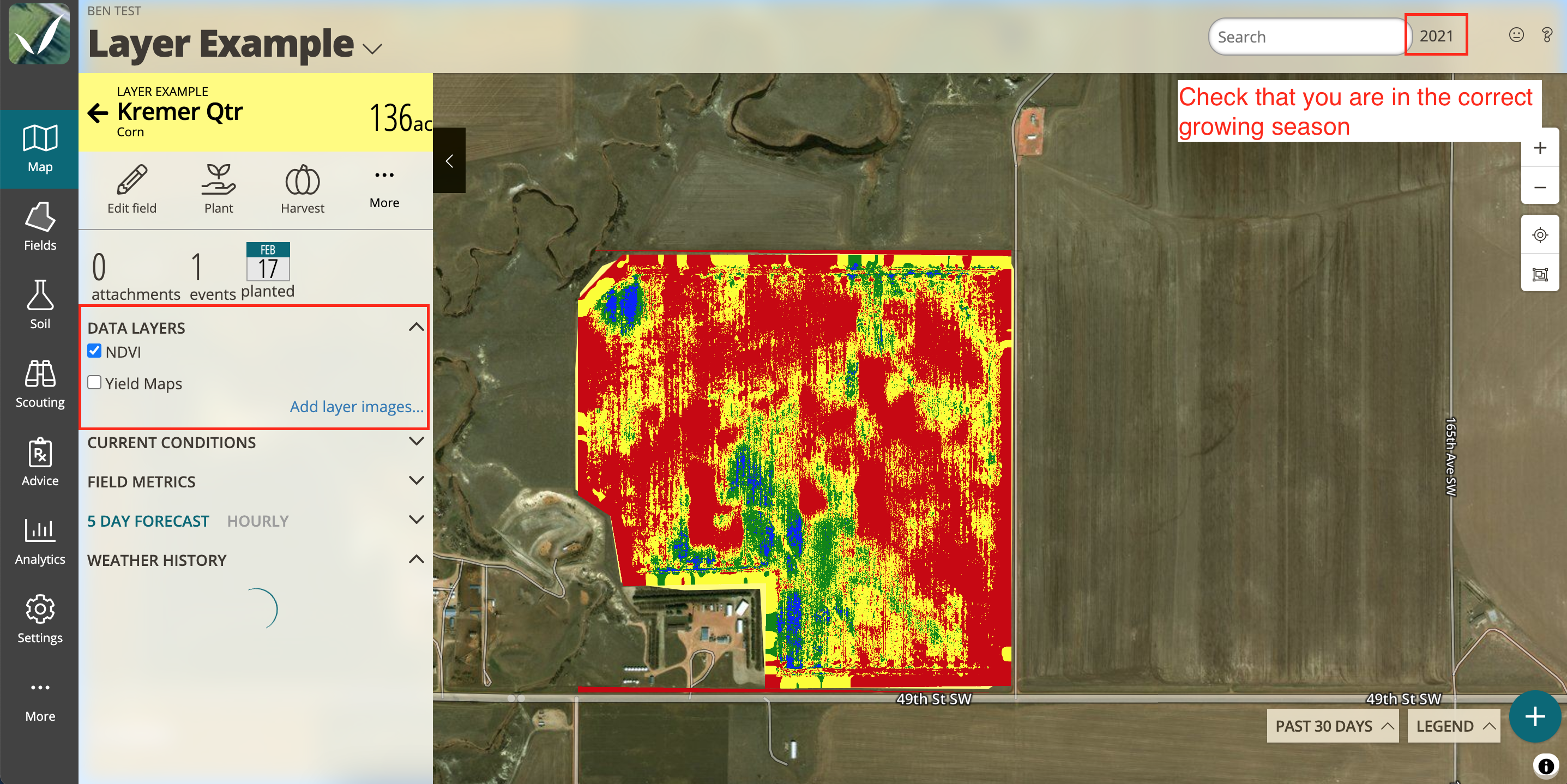 Please contact FarmQA Support with any further questions