Imagery loaded into map layers in FarmQA can provide a lot of useful information to you, like NDVI imagery identifying low yielding areas of your fields brought in from Planet. In some situations, you'll want to download your imagery to perform further analysis on said imagery in another program. Fortunately, it's easy to download imagery stored in your map layers. Check out the article below to learn how to download imagery imported into one of your map layers in FarmQA.
Instructions
Log in to your FarmQA account from the web app.

From the Map tab, find the field you want to download imagery for and click on it.
Under the LAYERS header of the field information pane, click on the Edit icon next to the map layer that contains the imagery you want to download (pictured below).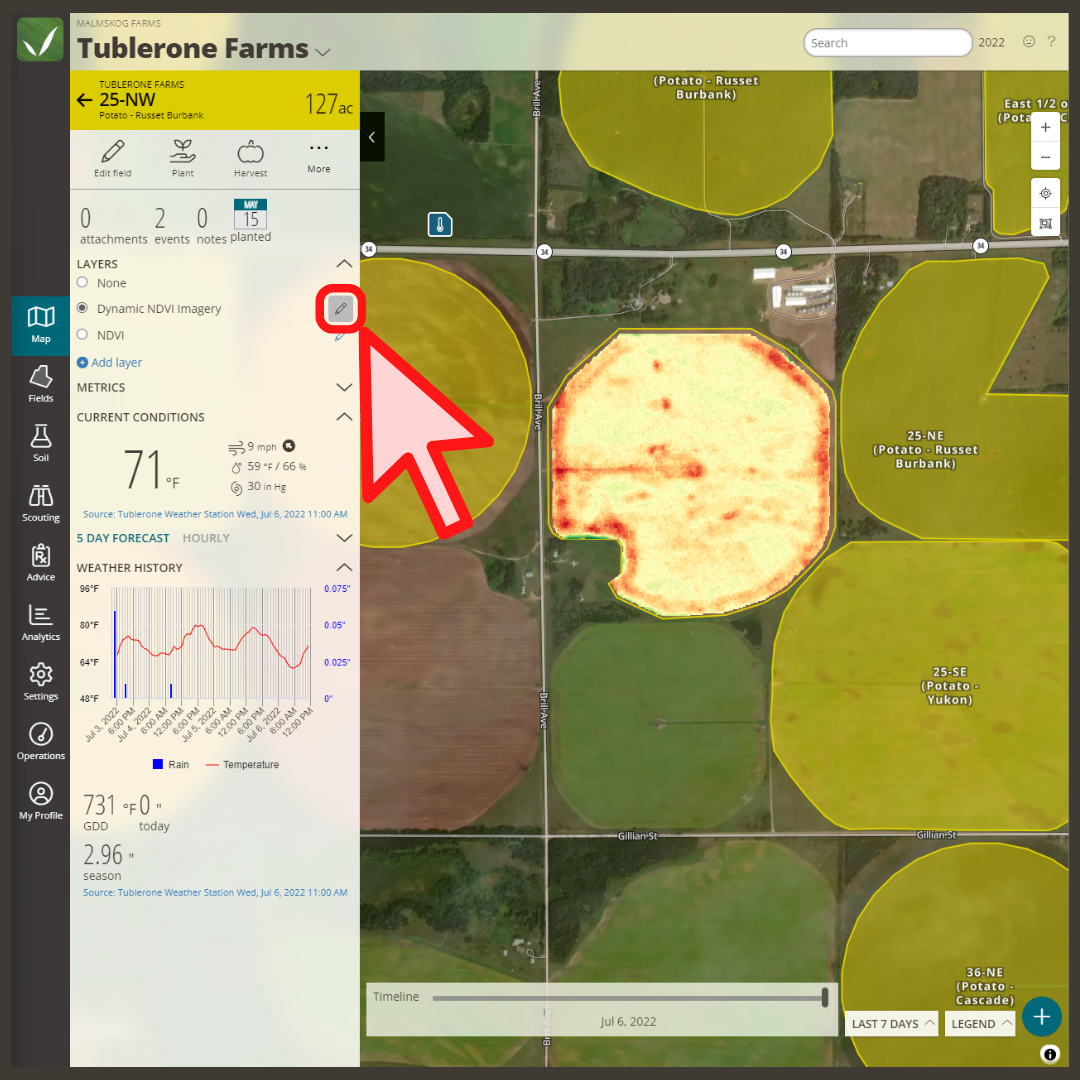 Hover your mouse over the image you want to download and click the Download icon (pictured below).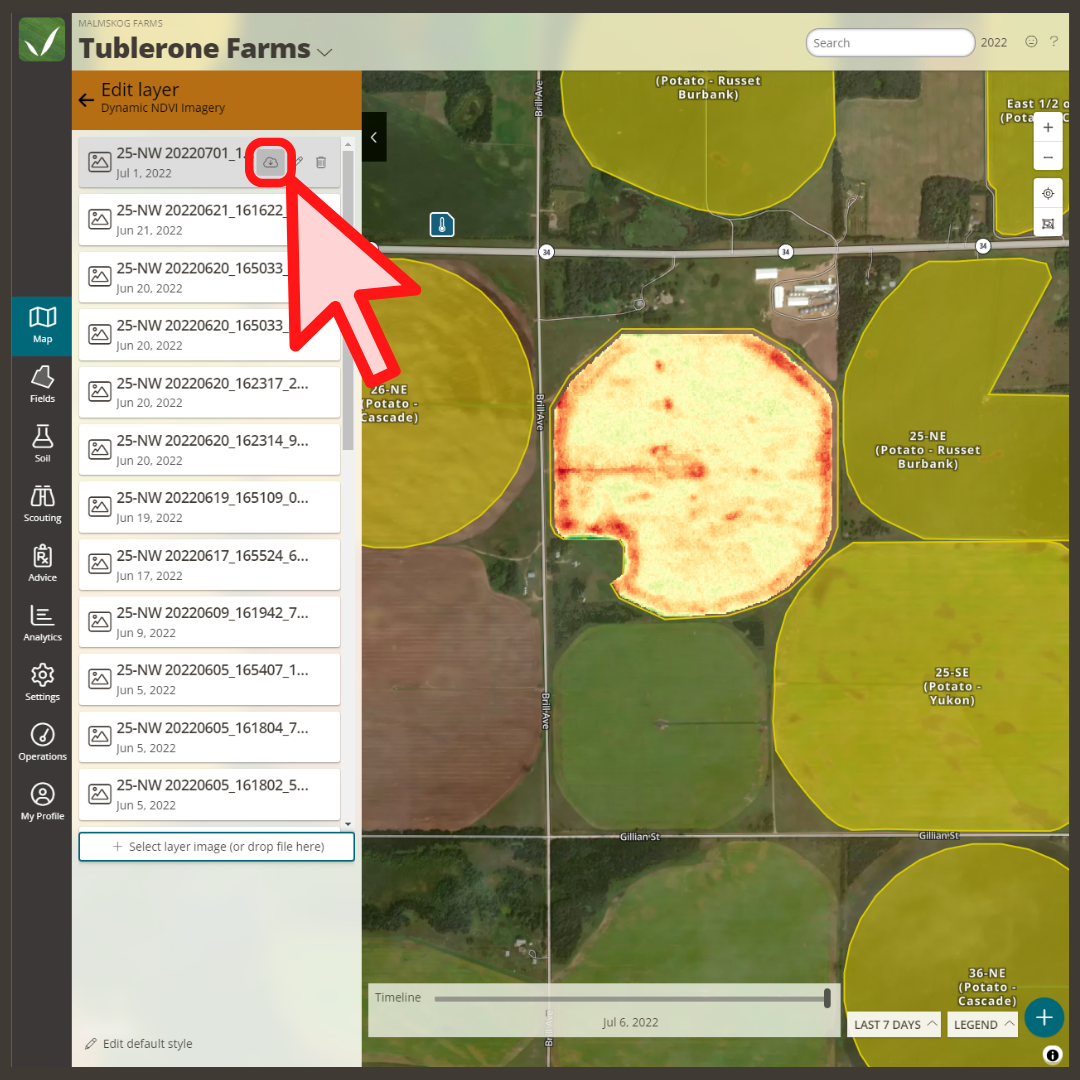 Please contact FarmQA Support with any further questions