Overview
Within FarmQA any map based layer that is meaningful to you can be uploaded and displayed on the mobile app. On the mobile app you can toggle between which layer you want displayed, your location will display superimposed on the layer. An example would be viewing a plant population map while doing stand counts in the field. See the instructions below for more details
Defining map layer types
The first step to adding map layers is to define your layer types. For example "yield maps", "Soil zones" etc. Below are the steps
Login to FarmQA Controller
Next click on "Settings" -> "Map Layers"-> "+ Add map layer" (see below)

Add the layer details in the pane on the right

Name- This would be they type of layer. Ex: Yield maps, soil layers etc.

Description (optional)- This is where you can describe what type of data should be uploaded to this layer.

Layer type

Permanent layer- This would be a layer that doesn't change over time, like a

soil zone map

Time-based layer- Use this option for layers that change season to season, like

yield, or planting maps

.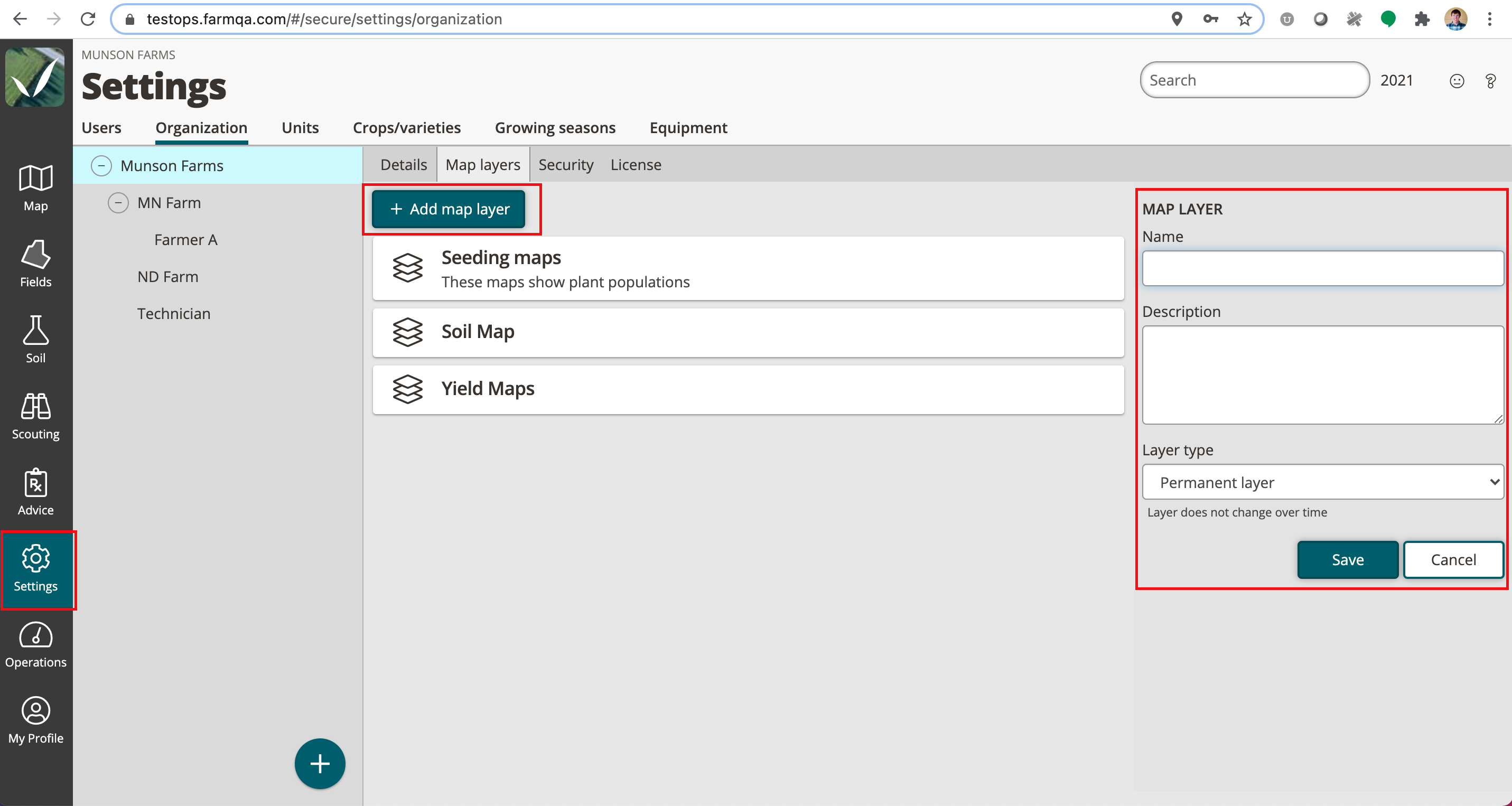 Uploading Map layers
The second step is to upload the file per field. This step can be done from field details page of the map tab.
Locate and select a field that associates to the map layer you are looking to upload.

Note

- if the layer is time-based make sure you have the correct growing season selected in the top right-hand corner.

Next click "Add layer..."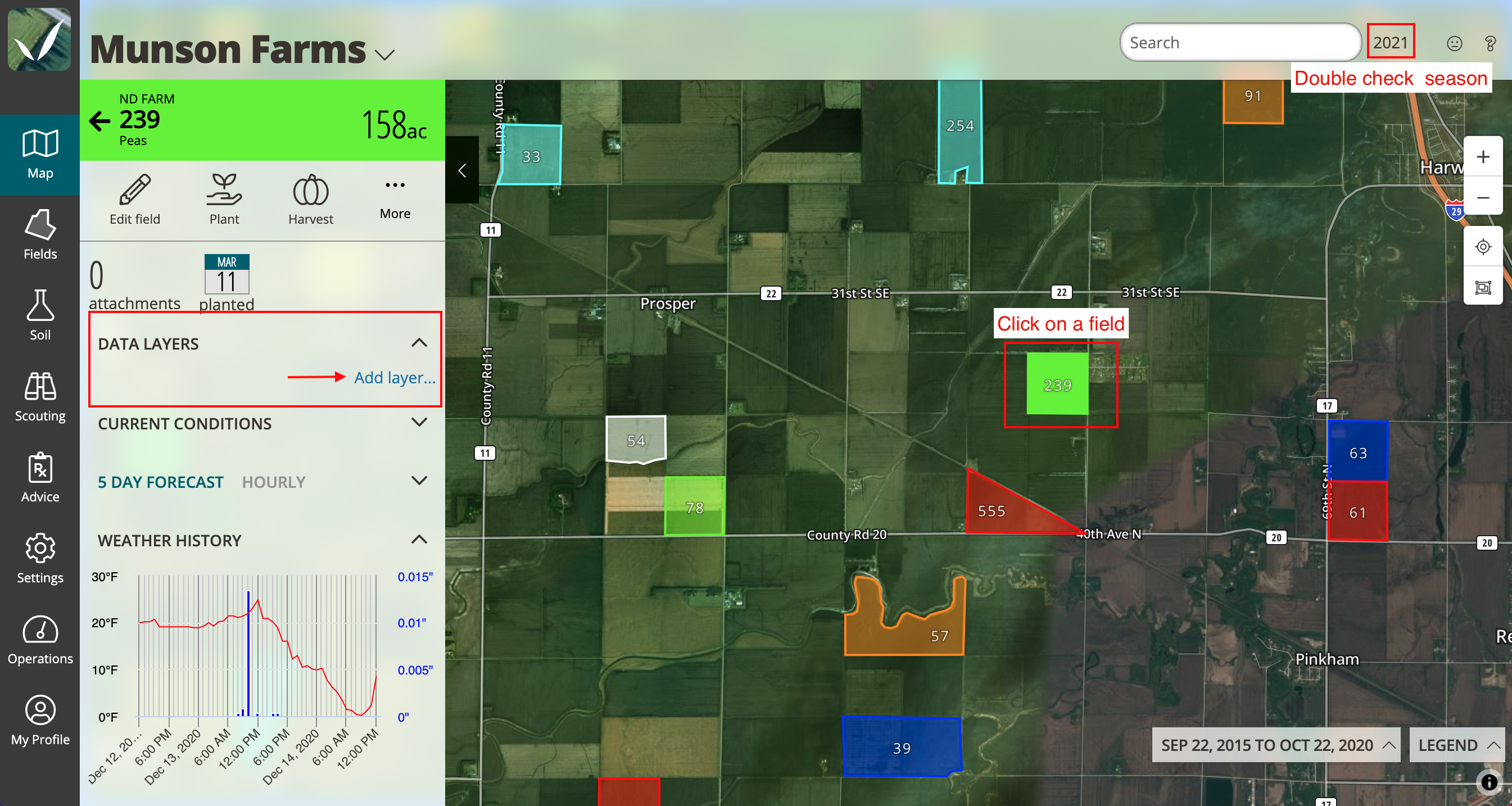 On the next screen (see below) click the category for which the layer should upload, then click the Upload button to locate the file.

Note- the accepted file formats are Shapefile (.Shp, .Shx, .dbf) and KML/KMZ.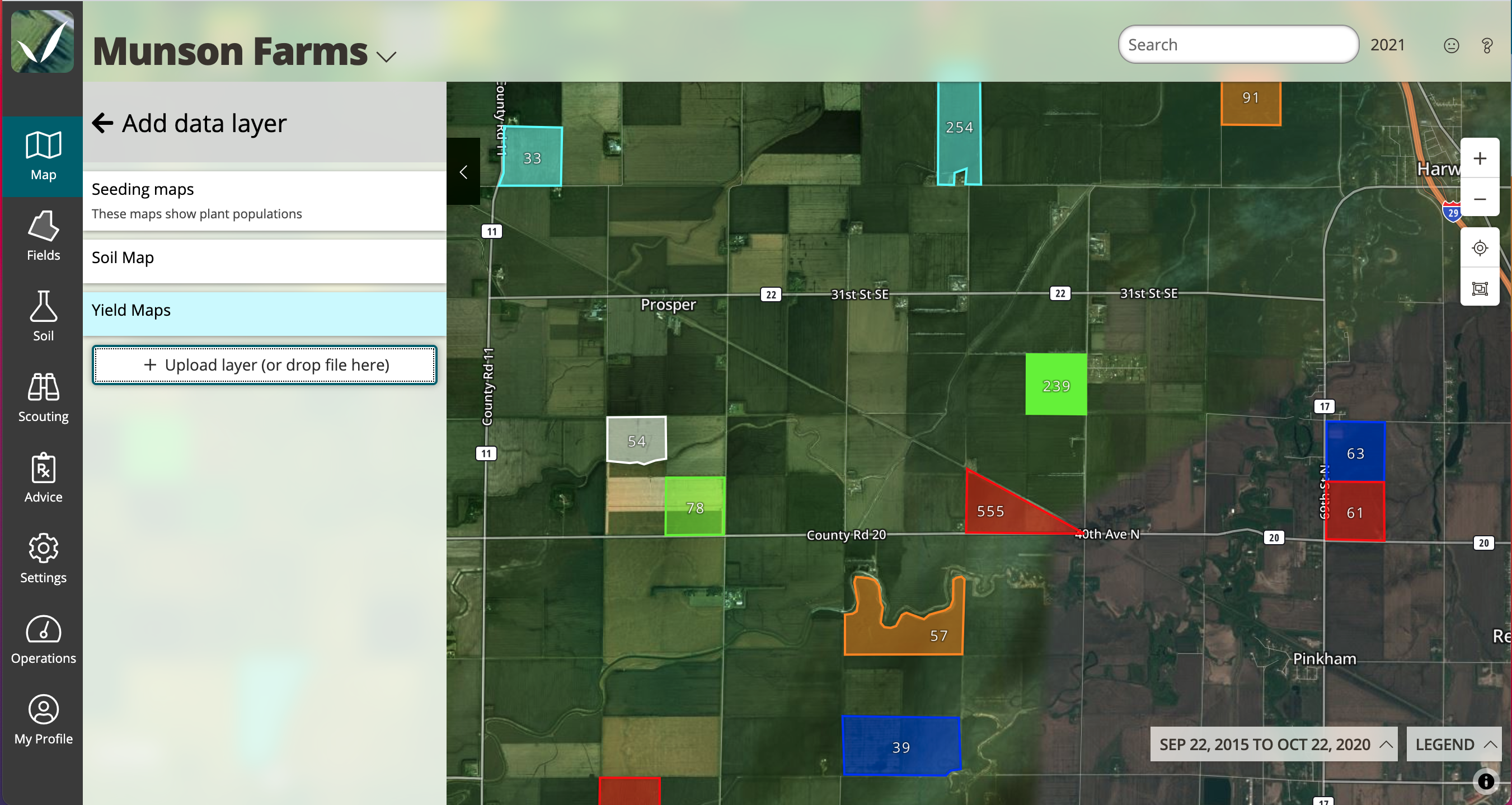 Viewing Map Layers
Please contact FarmQA Support with any further questions