Overview
Within the FarmQA Scouting Application a user can create field boundaries. This allows users to digitally map their farm and scout fields that were previously not in FarmQA Controller.
Steps
The FarmQA scouting app can be downloaded from either the AppStore, or the Google Play store. Next, login to the app.
On the "Fields" -> "Map" tab, click the "+" and then click the "Field +" to add a field.

Note: If the "+" is disabled, first check that you are "online. Next verify that you have an active growing season and that a scouting template has been assigned to at least one crop. See this article for instructions on how to assign a template to a crop.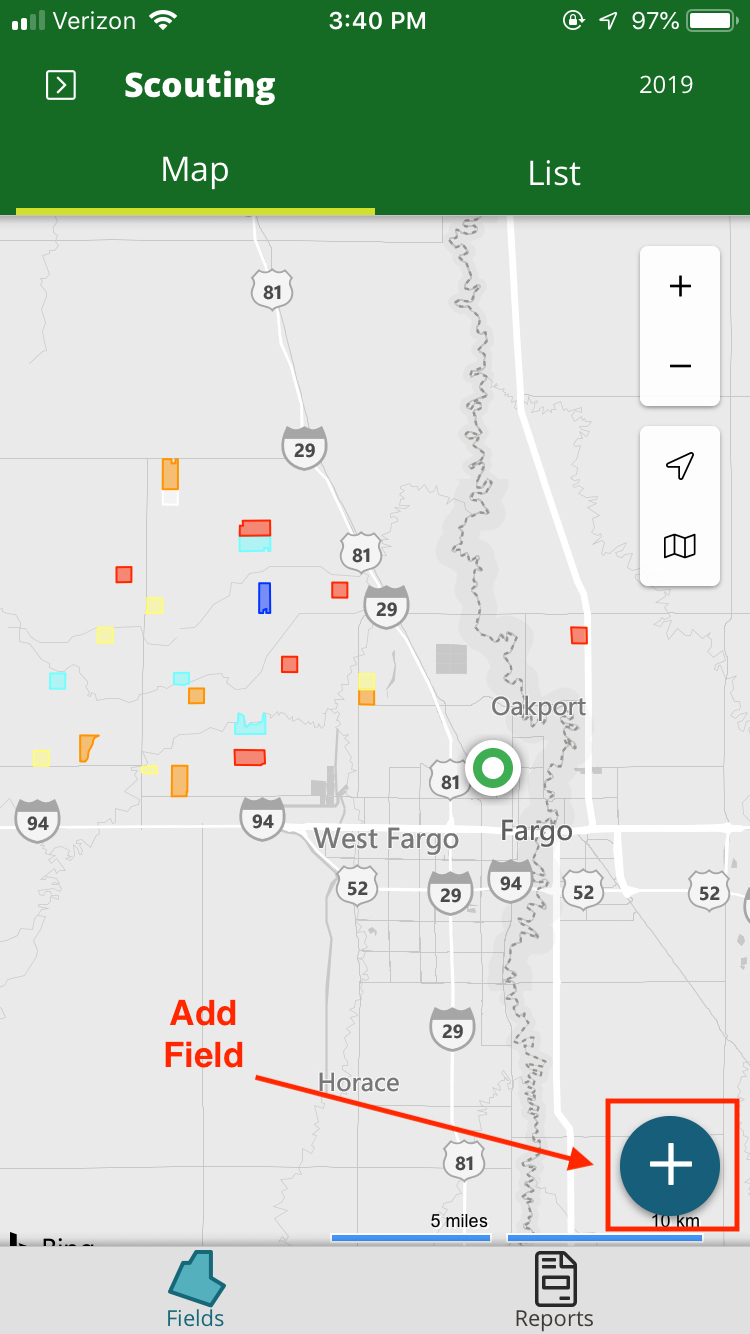 The App is now in create field mode. The "?" in the top right will display what mode of the drawing tools you are in along with instruction for each step.


Start by adjusting the map to the right location and zoom level
Next select a polygon or circle drawing tool
Tap the corners of a field, or drag your finger around the boundary. Complete the shape by clicking on the first point again.
Shapes can also be delete by clicking off the field and
Click "add field" at the bottom when the shape is complete.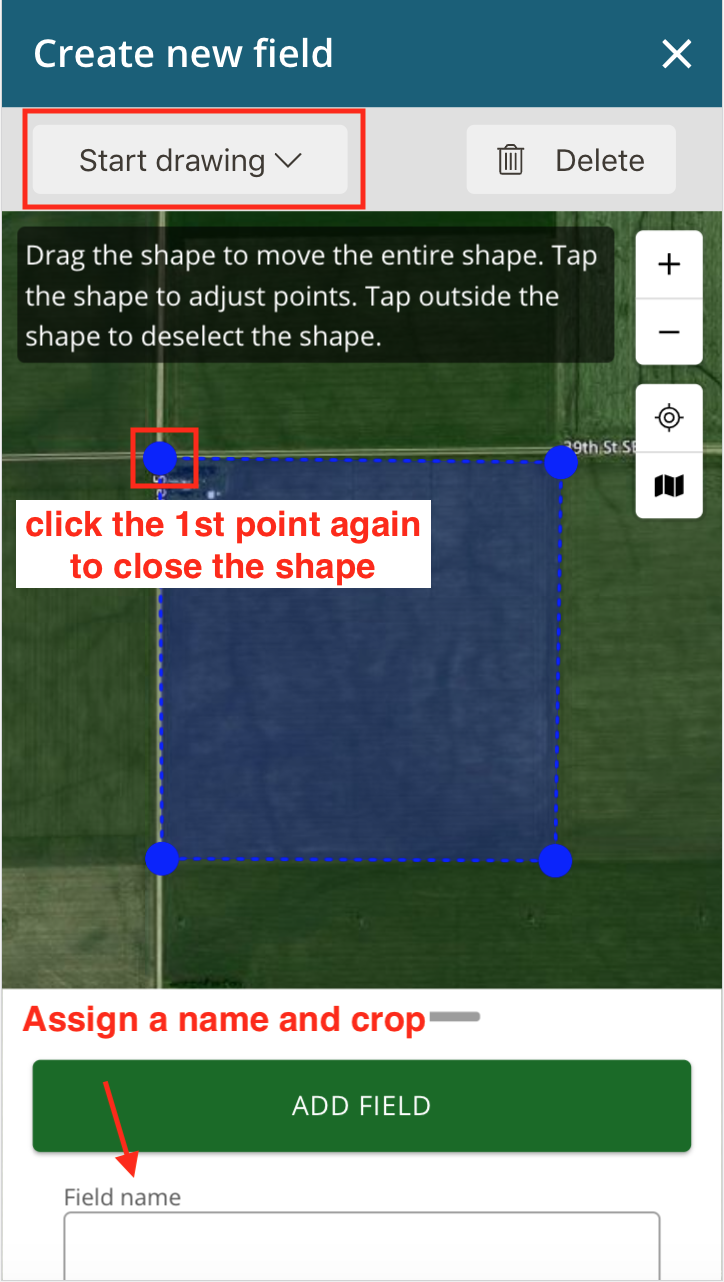 Enter the "Field name" and "Crop" for the field.

Note

: To add additional crops to the drop-down list, see this article on how to add crops.

Click the "Add field" button again after all information is added. The newly created field will now be visible on the "Map" tab.
Note

: Fields can also be created on a computer within FarmQA Controller by following these instructions.
Please contact FarmQA Support with any further questions