Crops and crop varieties assigned to fields can be displayed within the field in the FarmQA map tab. This allows you to more easily view this information without having to toggle between field drawing options and interpreting map legends. An example of what this looks like is pictured below. Check out the instructions below to learn how to toggle this option on and off.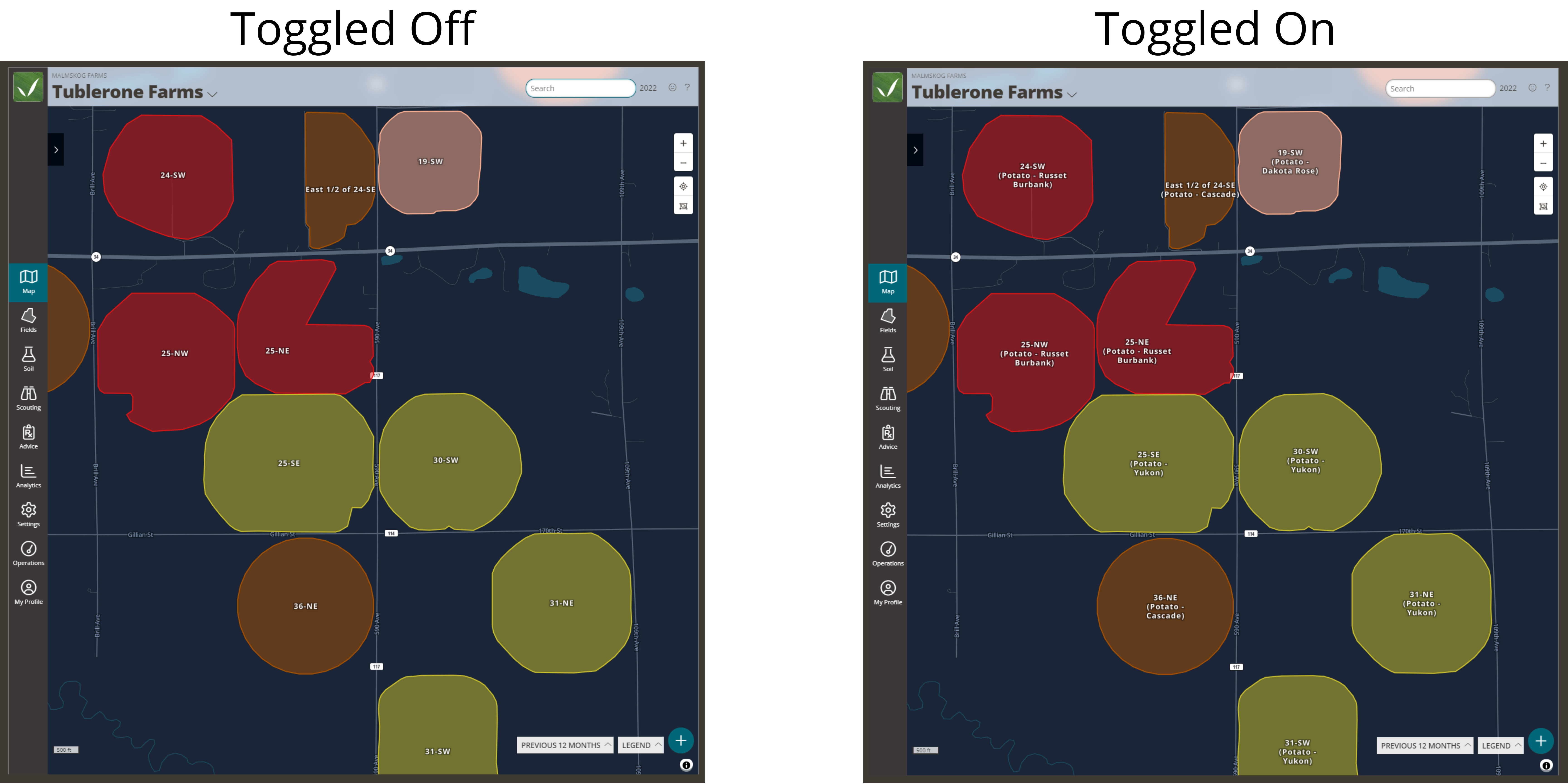 Instructions
Log in to your FarmQA account from the web app as an enterprise administrator.

NOTE:

only enterprise administrators

Click on the Settings icon, then click on the Organization tab.
Select the desired level of your organization, then toggle on the Enabled detailed field labels on map when zoomed in option in the General Information section of the Details pane.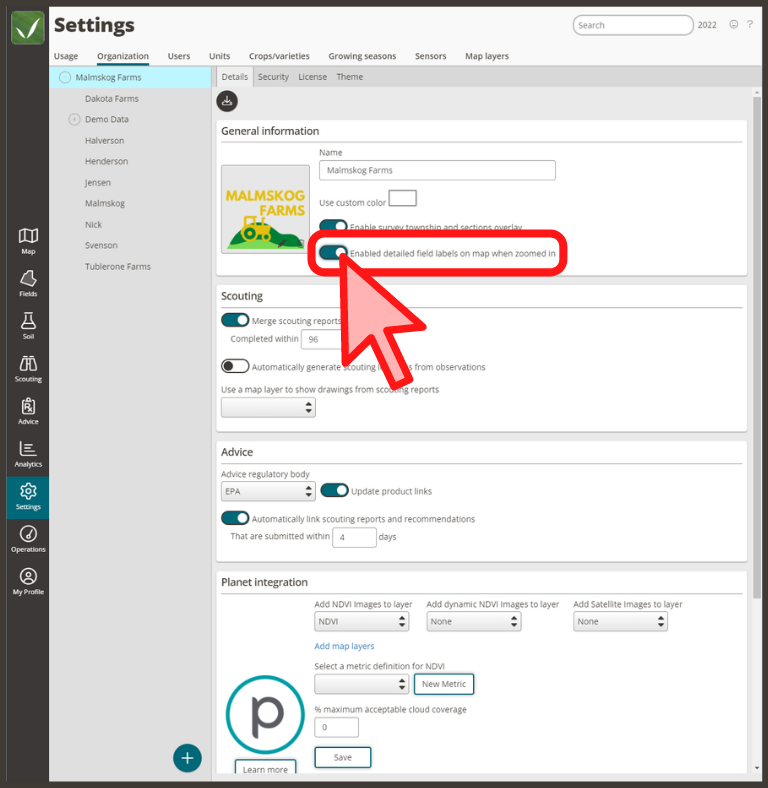 The fields in and under this organization will now display secondary labels when you zoom in to them in the FarmQA map tab.




Please contact FarmQA Support with any further questions