Offer your users a seamless experience between your apps by purchasing custom branding for your FarmQA account. With FarmQA branding, we'll assign you with a custom URL that you and your users will use to access a version of FarmQA that has been re-skinned to match your company's branding.
Purchasing custom branding gives you control to customize the following aspects of your FarmQA account: the primary and secondary colors used to color your side bar and some icons, the app icon that appears in the tab of your web browser, the splash screen logo that appears as you load FarmQA, the top left corner mark that appears within the FarmQA web app, and the splash screen image used when you or your users log into FarmQA. A visual representation of these customization options is shown below.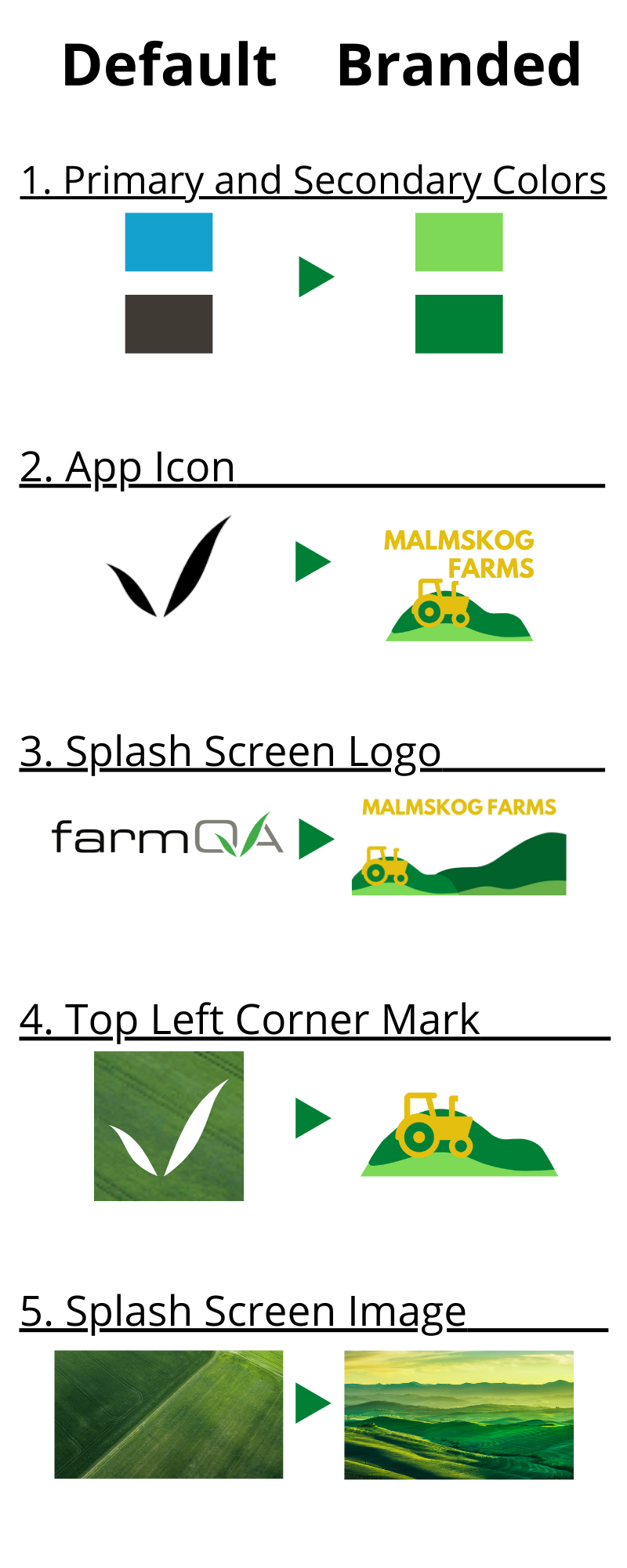 Below, you'll find what your customers will see with the branded Loading Screen, Login Screen, and In-App View versus the default view in FarmQA.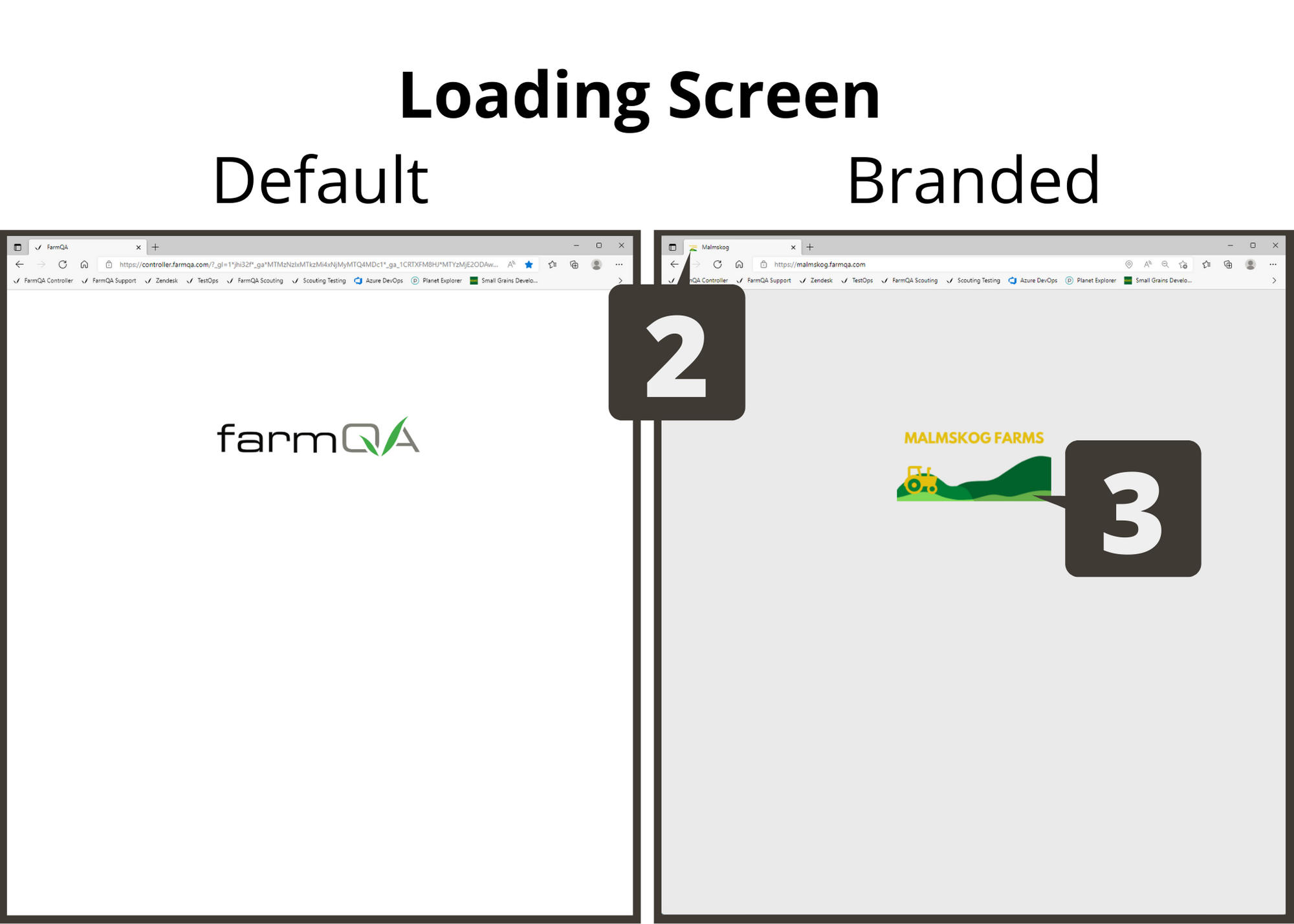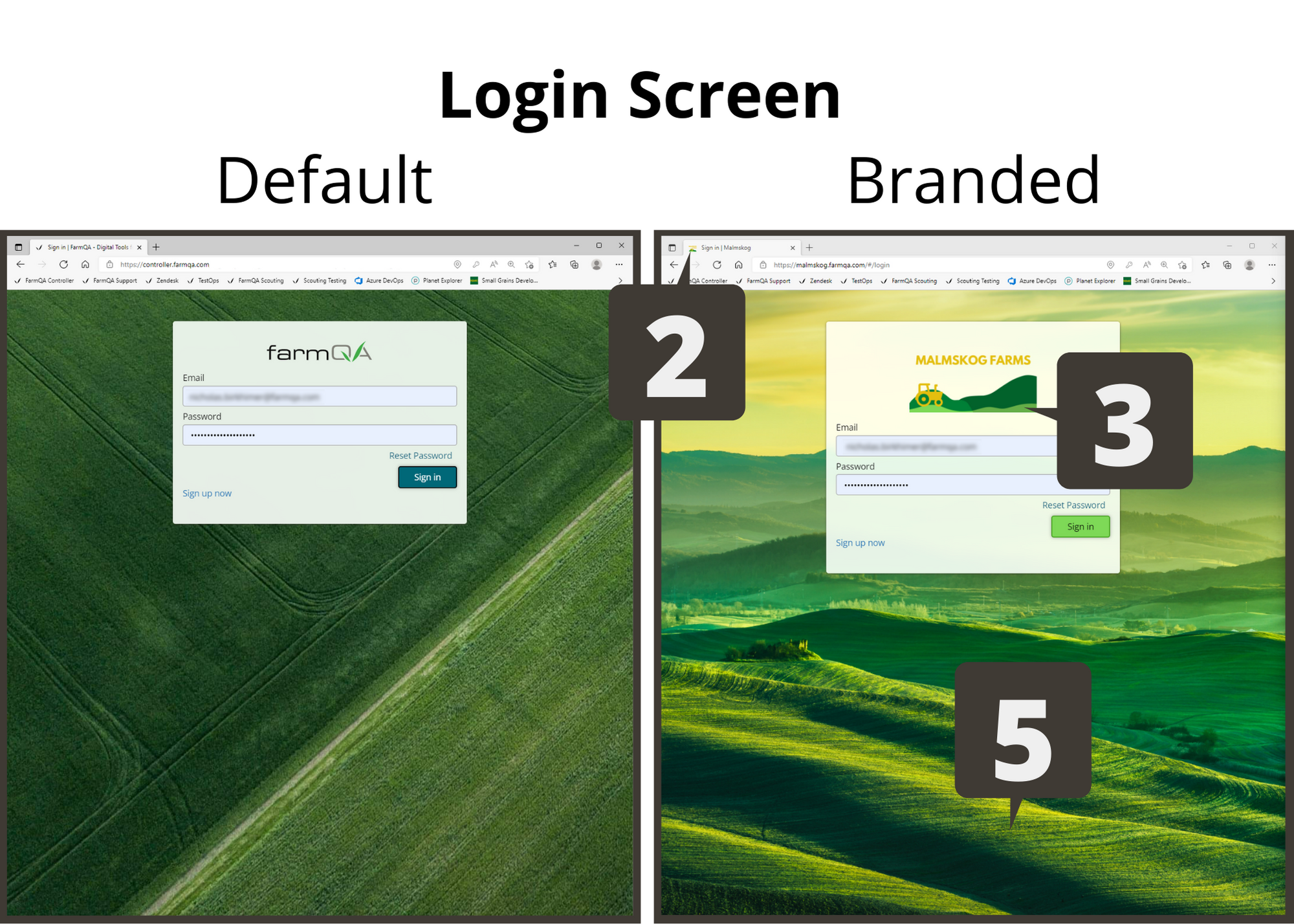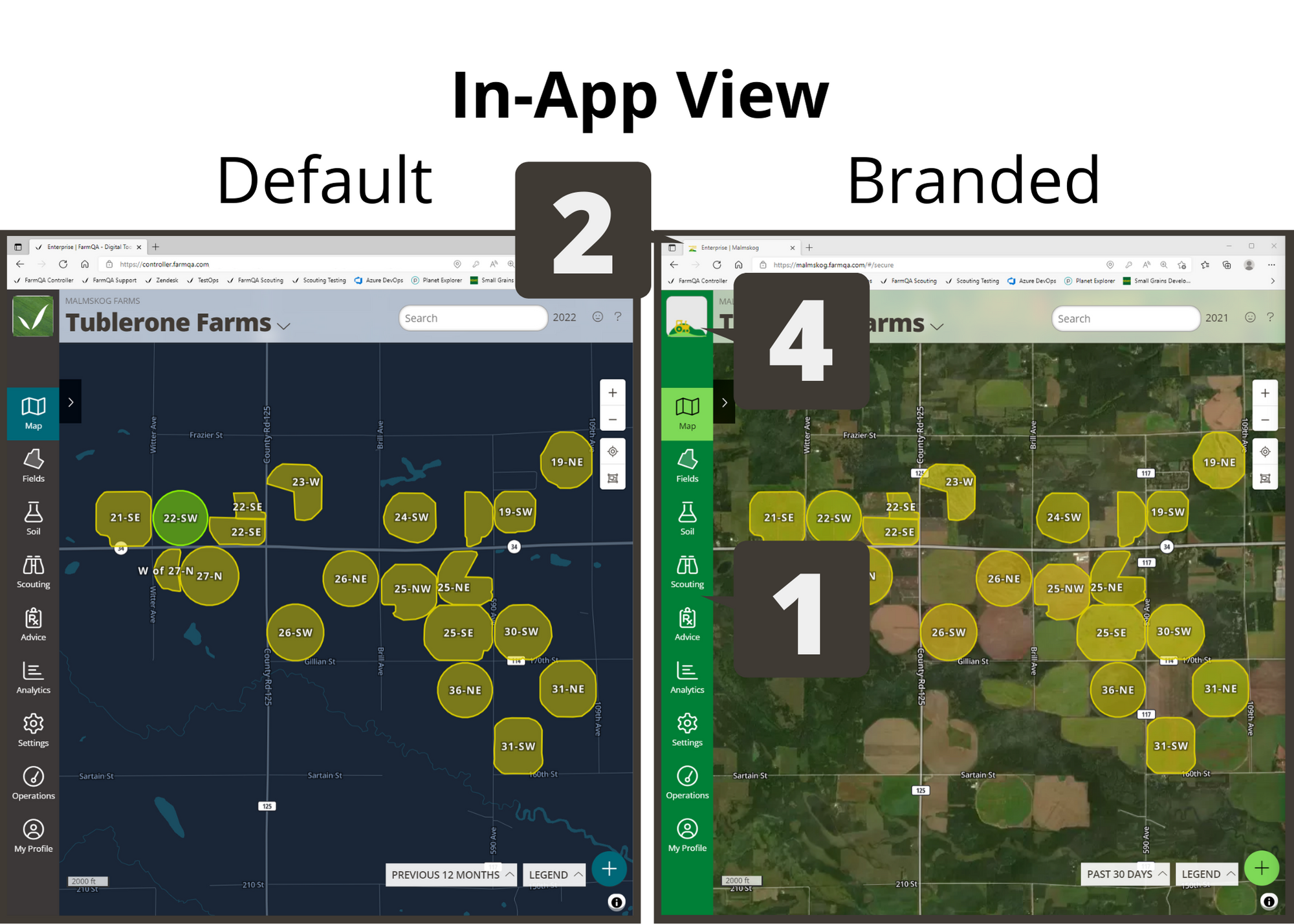 For more information about custom branding pricing, please visit the FarmQA website.
Please contact FarmQA Support with any further questions