Get turn-by-turn directions to the fields you need to scout, pick supplies up from, or make deliveries to by using the FarmQA mobile app's build in navigation feature. The directions will navigate you to the field by default, but if a field entrance has been set for the field you will be navigated to that point. Check out the article below to learn more about how to get turn-by-turn directions to your fields.
Get turn-by-turn directions to a field

Log in to your FarmQA account from the mobile app.
Find and select the field you want to navigate to in the MAP or LIST view.
Click on the Route to button, and you'll be redirected to your mobile device's direction app (Apple Maps for iOS and Google Maps for Android) (pictured below).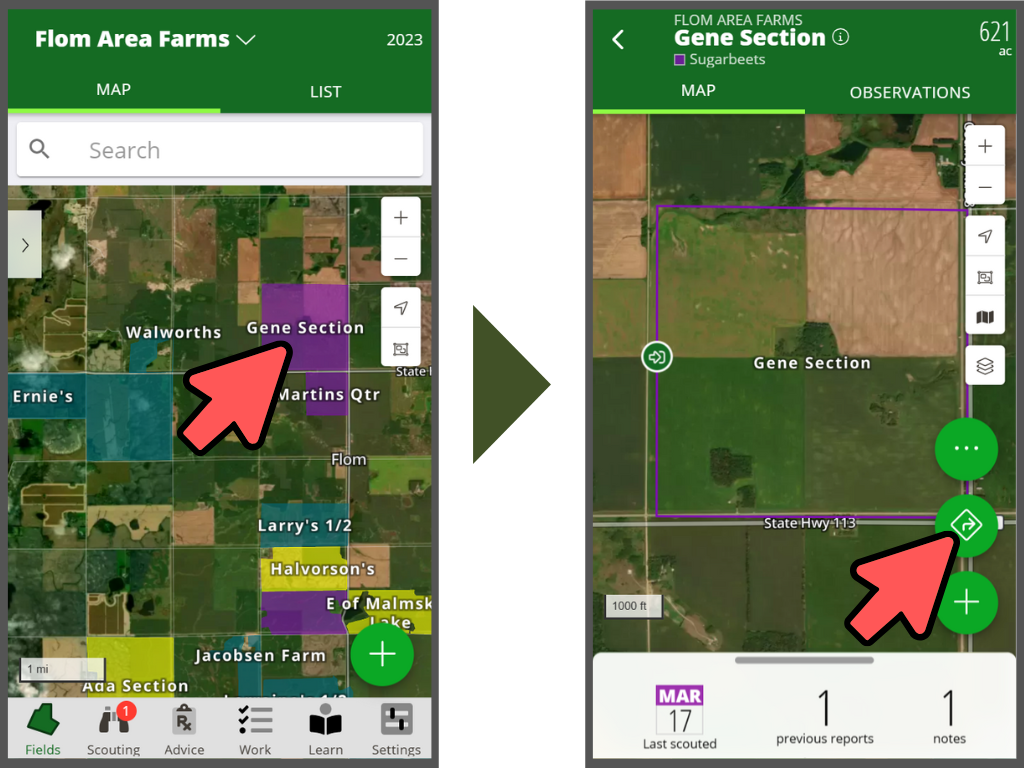 Additionally, you can select a field entrance set for the field to navigate to. To do this, select the field entrance you want to navigate to within the desired field, then press Route to when prompted (pictured below).

NOTE: To setup field entrances within your fields, follow the step-by-step instructions found here.
Navigation instructions will open up automatically allowing for you to navigate to your field.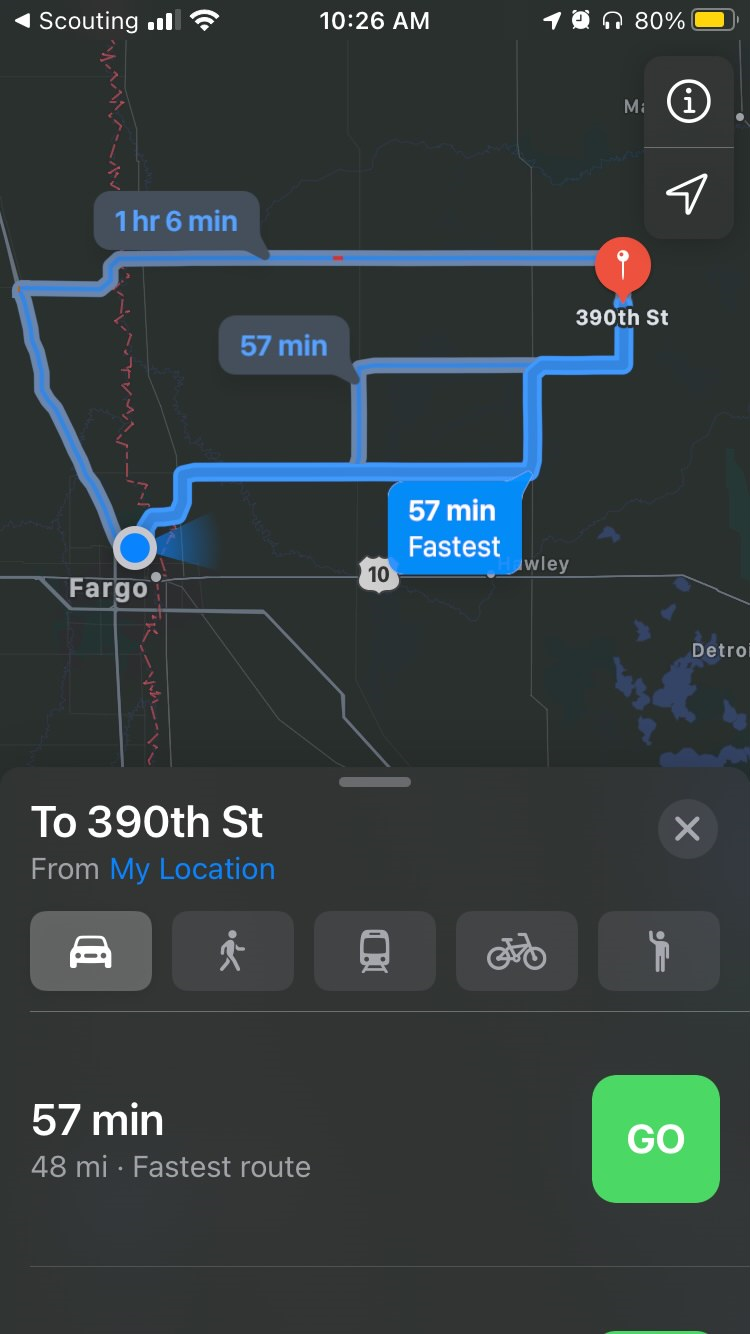 Please contact FarmQA Support with any further questions