A user can mark the location of a field entrance to a new or existing fields in FarmQA. Field entrances can be navigated to within the FarmQA Scouting app, so scouts and applicators know where exactly to access your field. See the instructions below on how to set field entrances in FarmQA Controller.
Adding a field entrance to an existing field
Log in to your FarmQA account from the web app as an enterprise administrator.

NOTE: only enterprise administrators can set field entrances. If you are not an enterprise administrator, pass these instructions on to them.

Click on the field you would like to add an entrance to from the Map view.
Next click the Edit icon for the field in the left-hand slide out map pane (pictured below).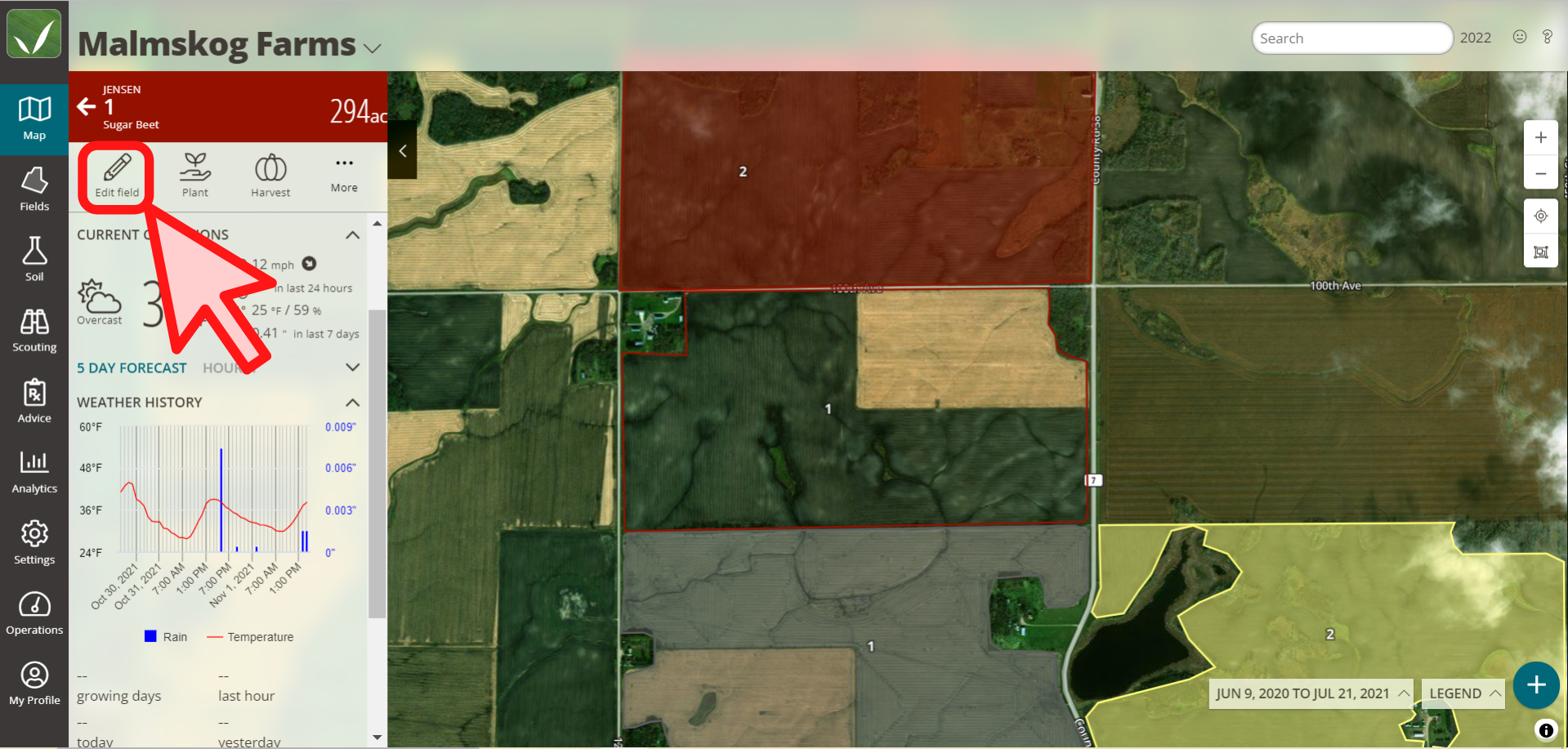 Click on the Set entrance button at the top of the map view.
Set your Field Entrance by clicking on the edge of the field where you want the entrance.
Click Save when complete, the entrance will be visible in both the FarmQA web and mobile apps.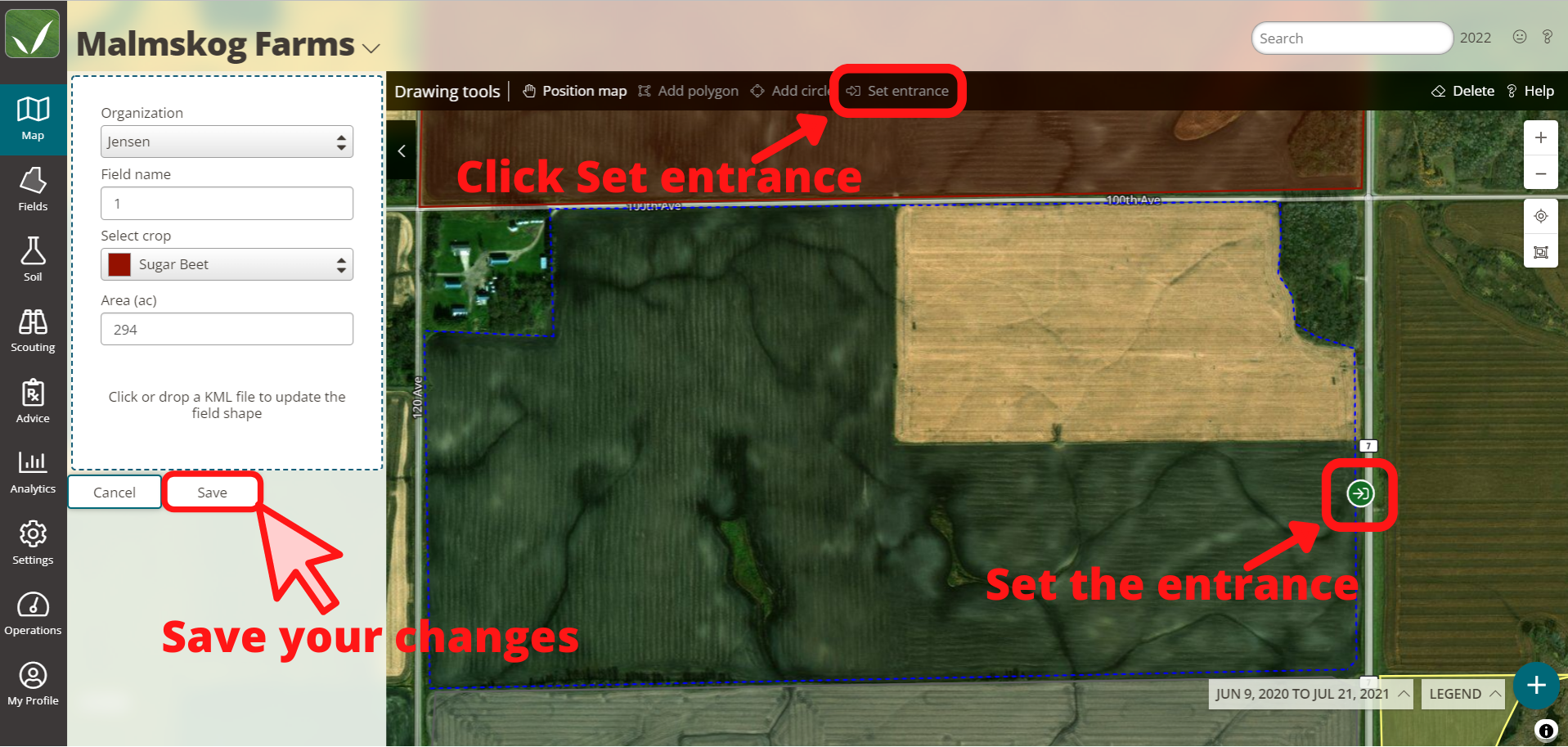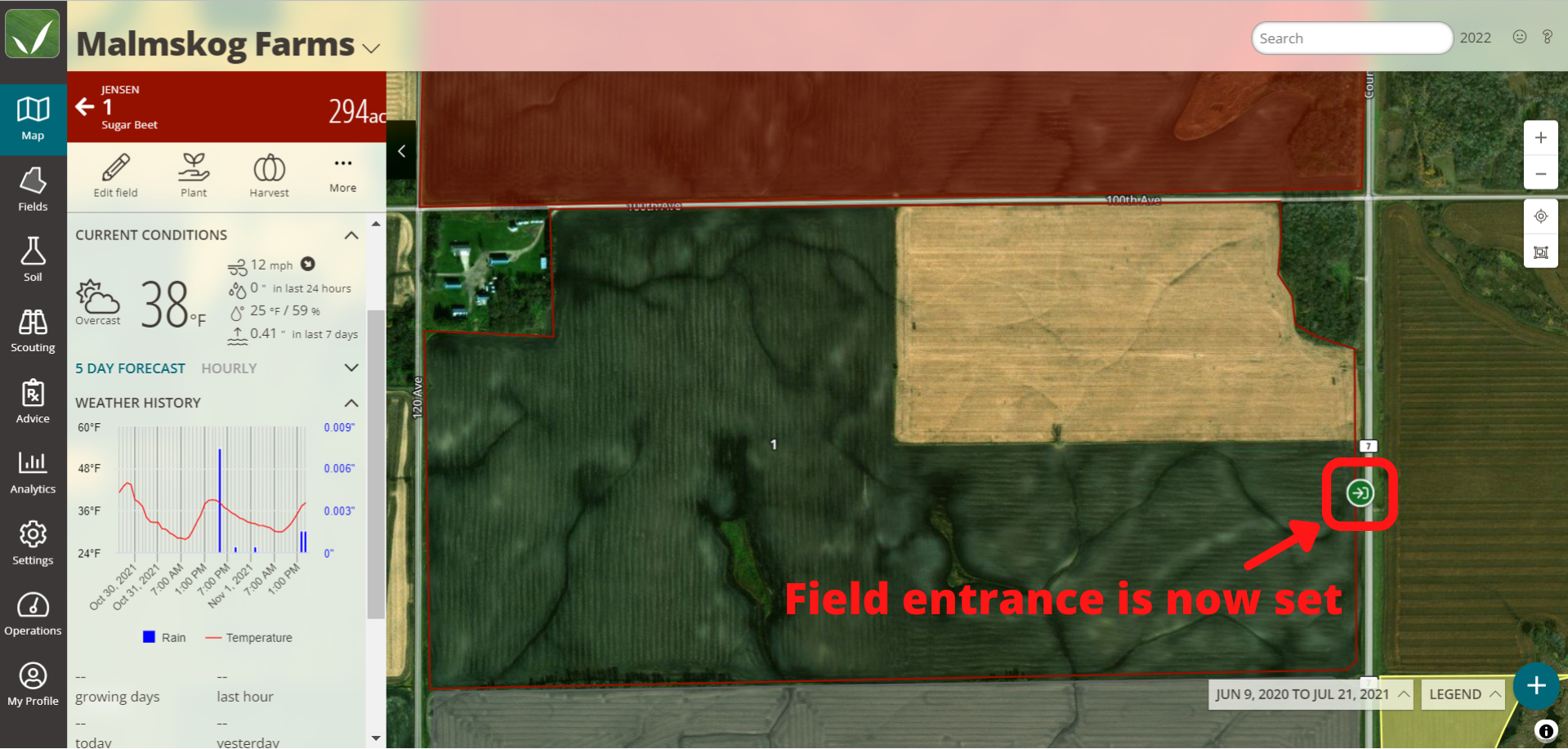 Please contact FarmQA Support with any further questions