Overview
Within FarmQA Controller a user can mark the location of a field entrance to a new or existing field. The benefit of doing this is to 1) see the location of the entrance on the desktop or app and 2) automatically navigate to the entrance location using a phones built in navigation. See the instructions below on how this can be done.
Adding a field entrance to an existing field
Login to FarmQA Controller
Click on the field you would like to add an entrance to from the map view
Next click the "edit" icon for the field in the lefthand slide-out pane
Finally click the "Mark field entrance" icon and click within the field boundary where the entrance is located (see below)

NOTE- the entrance can be updated by clicking on the entrance icon again and clicking a new location.

Click save when complete, the entrance will be visible in both FarmQA Controller and Scouting.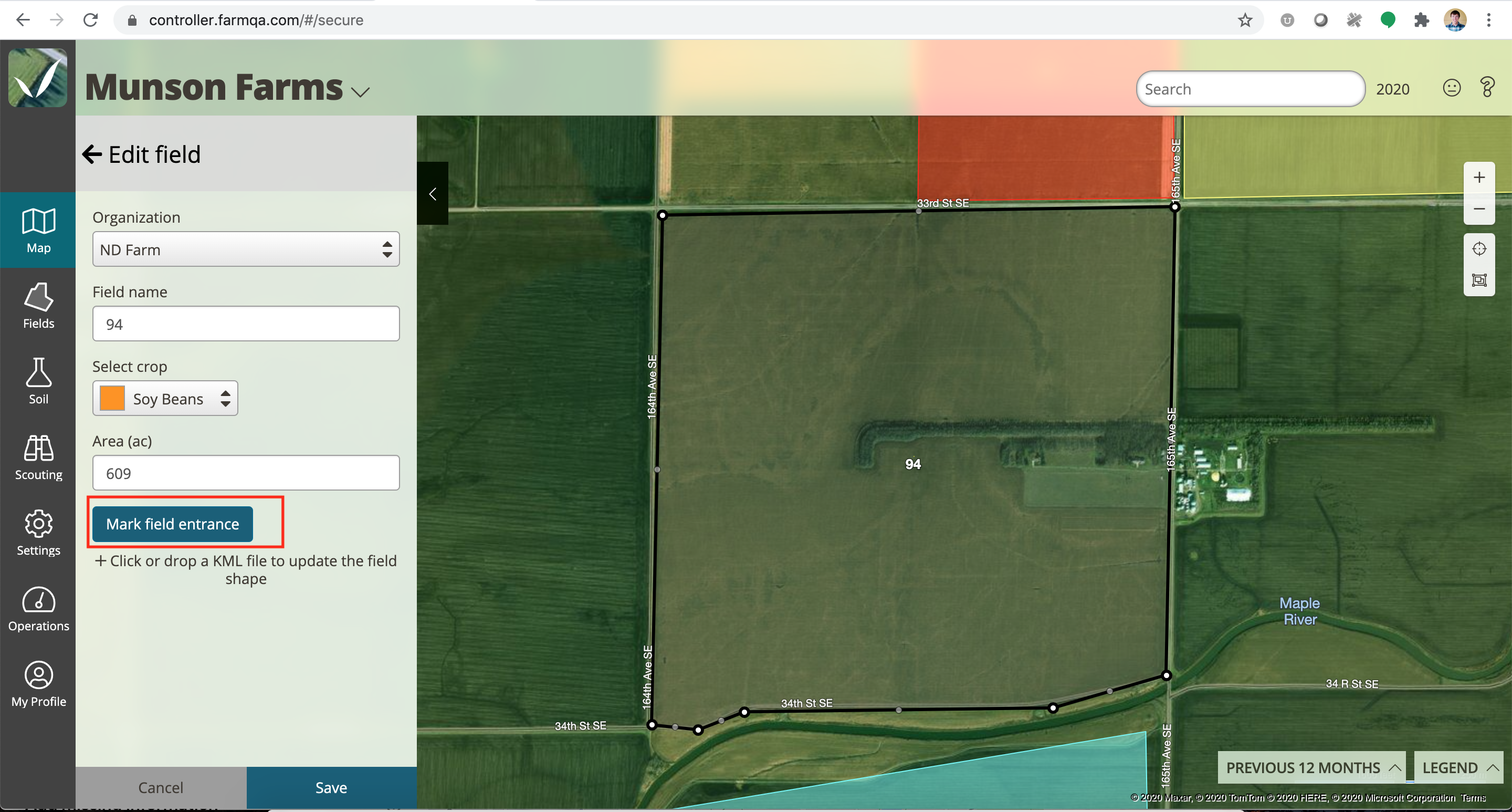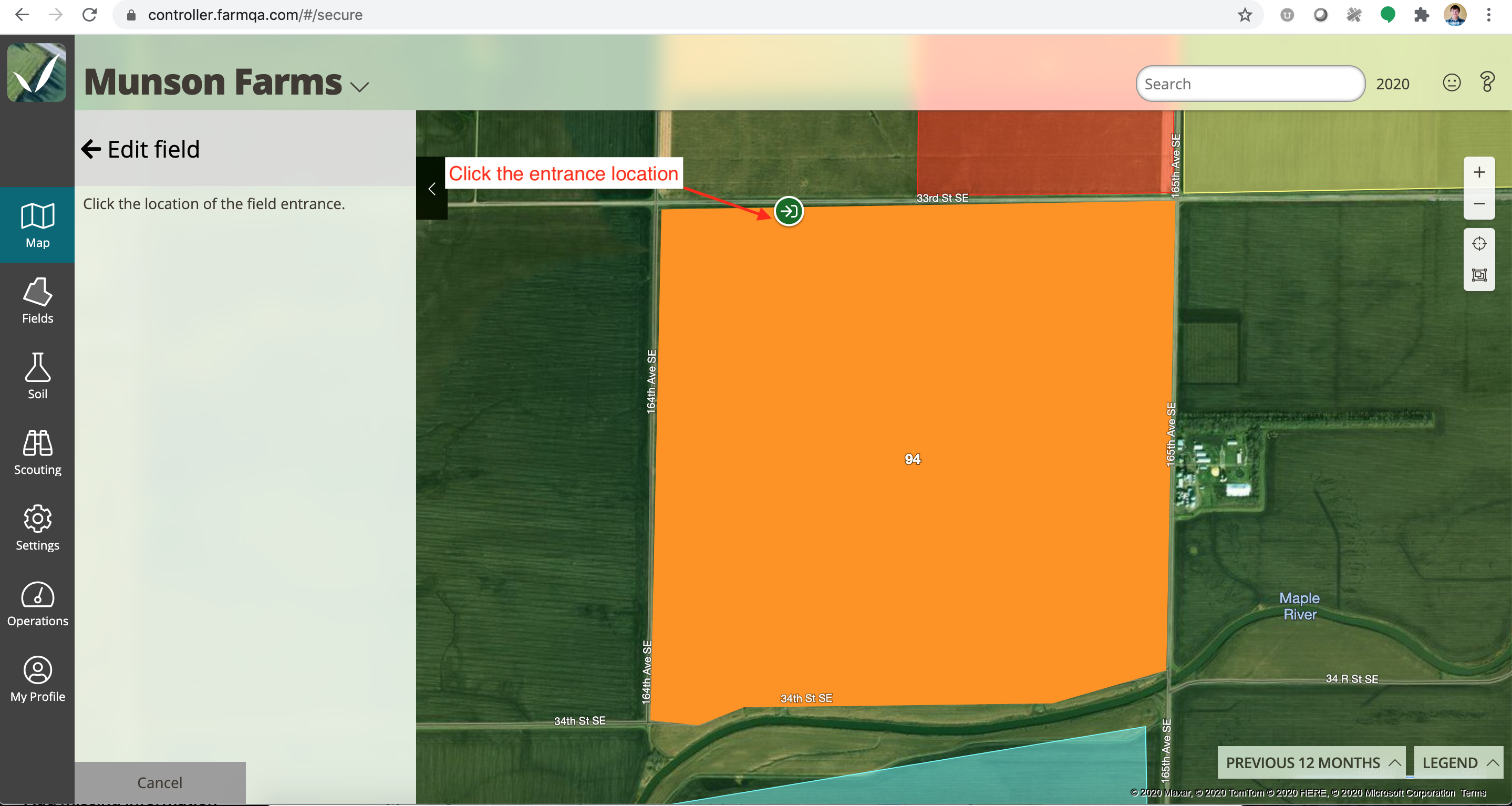 NOTE- Adding field entrances can be done by Enterprise admins only.
Please contact FarmQA Support with any further questions