Overview
Within FarmQA scouting a user can get turn by turn directions to fields or delivery locations. Field entrances can also be added to get more accurate directions. Follow the instructions below for more details.
Contents
Field entrance setup
Login to FarmQA Scouting
Locate the field that needs an entrance either from the map or list view and click on it
Within the field detail view click on the three horizontal dots in the bottom-right (see below)
Next select the field entrance option and click on the field where the entrance is located.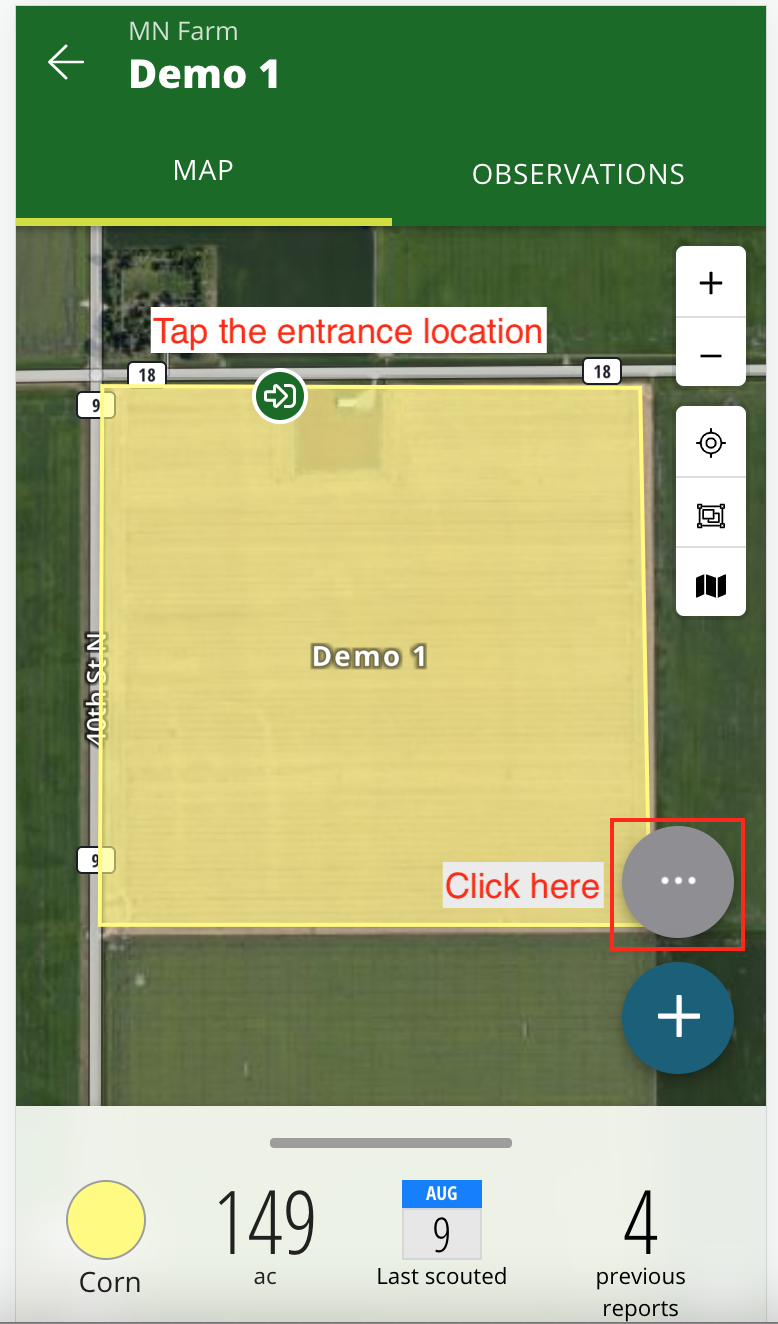 In-App Navigation
Within FarmQA Scouting click on a field you wish to navigate to
Next click on the field entrance icon to the field and click "route to" (see below)
This will open up turn by turn directions to get you to the coordinates of the entrance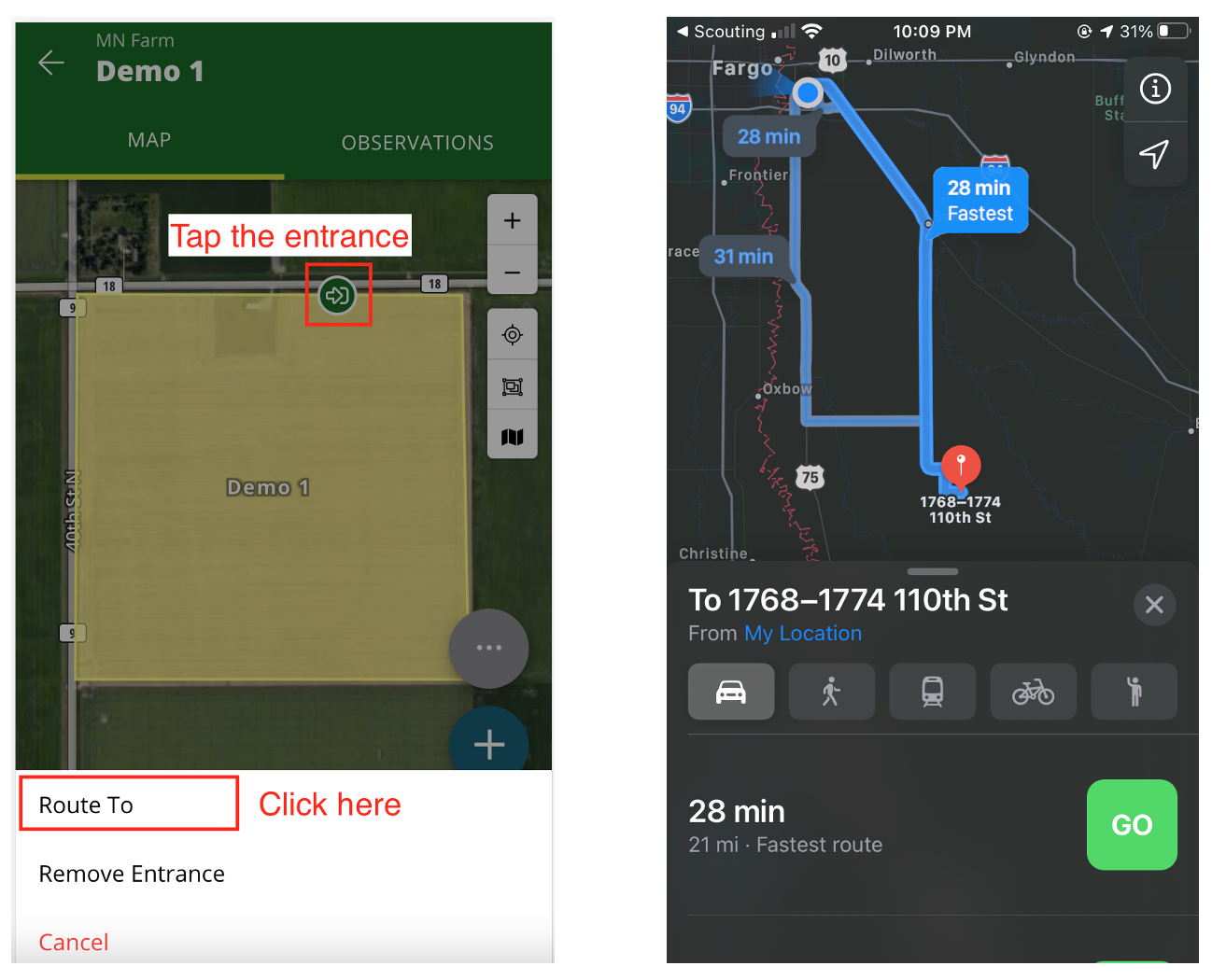 Please contact FarmQA Support with any further questions