Overview
Creating mixes in FarmQA is a time saver when writing recommendations on the mobile app. A mix is a combination of products with saved rates and mix orders. Additionally you can assign mixes to crops and give them a nickname. See the steps below for further details.


Steps
After products are added, they can be combined into common tank mixes and saved by crop.
Within the Advice tab click on Mixes
From this screen you can search, sort, and filter existing mixes along with editing them.
Additionally, you can create new mixes with the New mix button in the top right-hand corner (see below)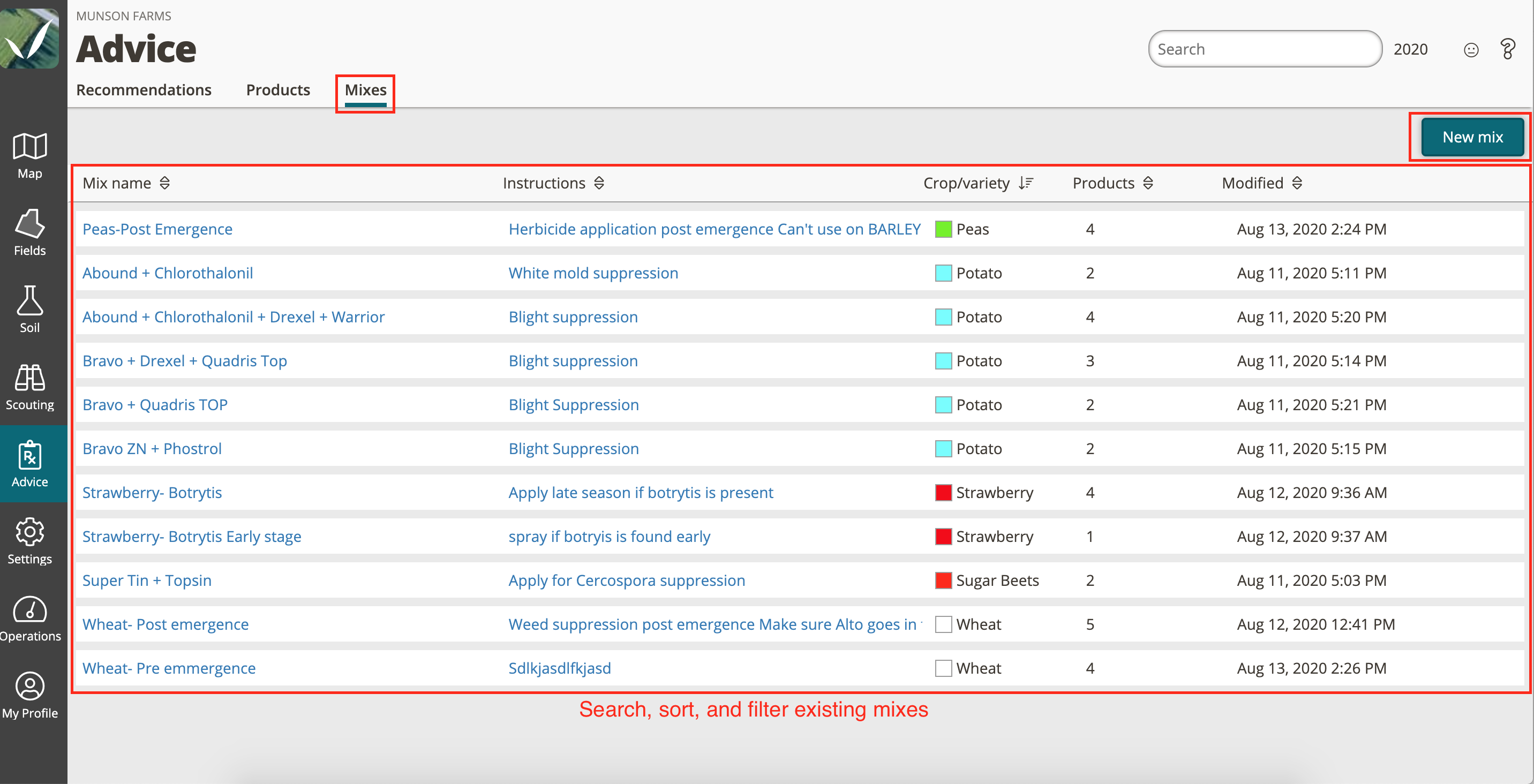 After clicking the New mix button follow the setup steps below

Name

the newly created mix in the top-left corner.

This is open ended but examples could be- "post emergence weed mix" or "Peas - white mold suppression"

Water volume

- Set a default water volume rate for the mix (optional)

Instruction-

Optional instructions can be added here, they will be used to populate the Recommendation note section automatically.

Target pest

- a target pest can be listed, the purpose of this is for filtering you mix list while writing recommendations (optional)

Associate crops

- a picklist of crops is available to select which crops a chemical can be sprayed on. This is also used for filtering your mix list while writing recommendations.

Attach file

- attaching a file is optional but this will apply to the entire mix opposed to individual products.

Add products

- Click Add product, which will bring up a list of products that can be searched and filtered down. Multi-select and click Select within the product list after finding the products to combine.

Product details-

product details can be edited in the right-hand pane. For example, adjust the rate and then click save.
Note the mix order is the order the products are shown in the list. They can be re-ordered using drag and drop.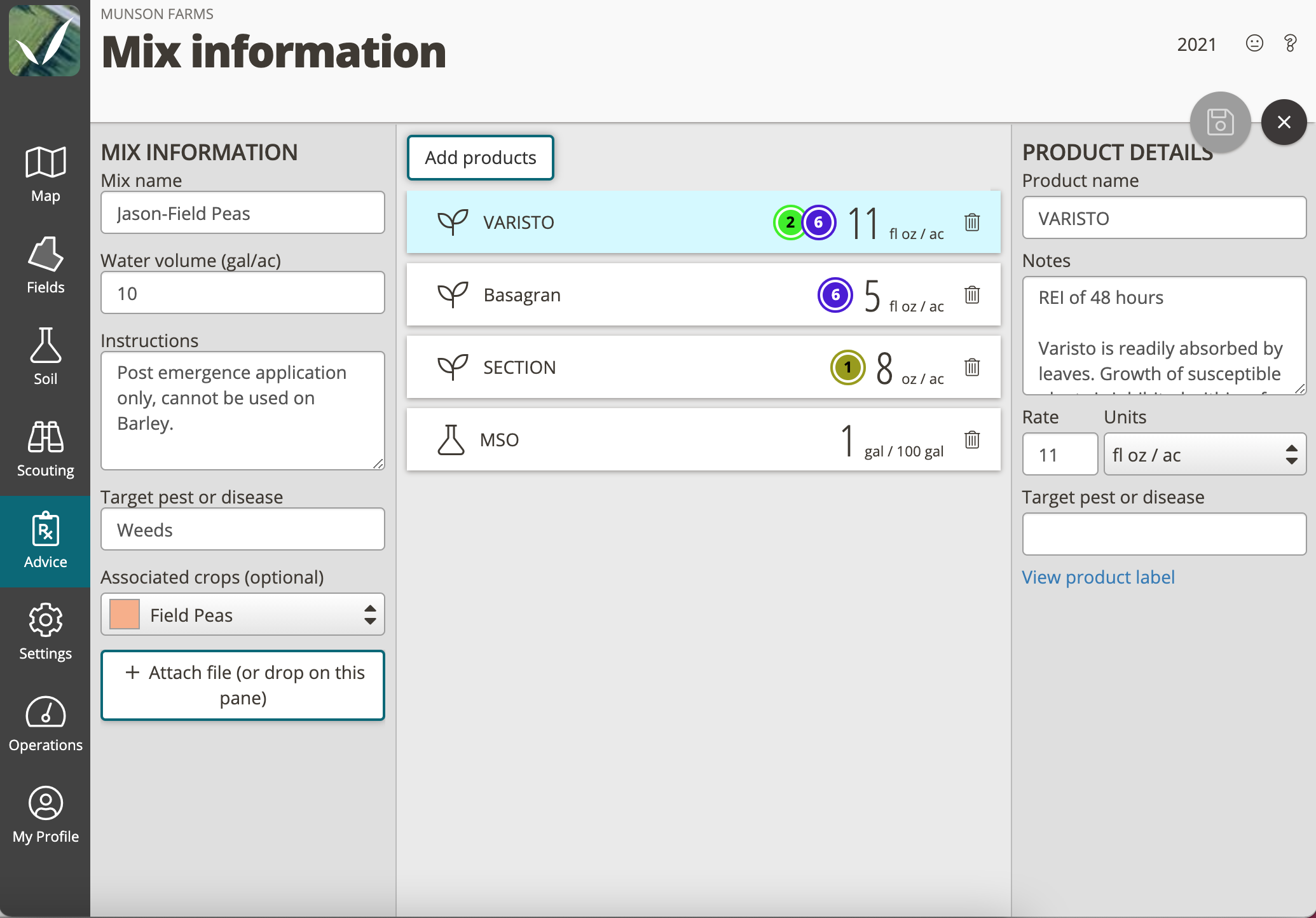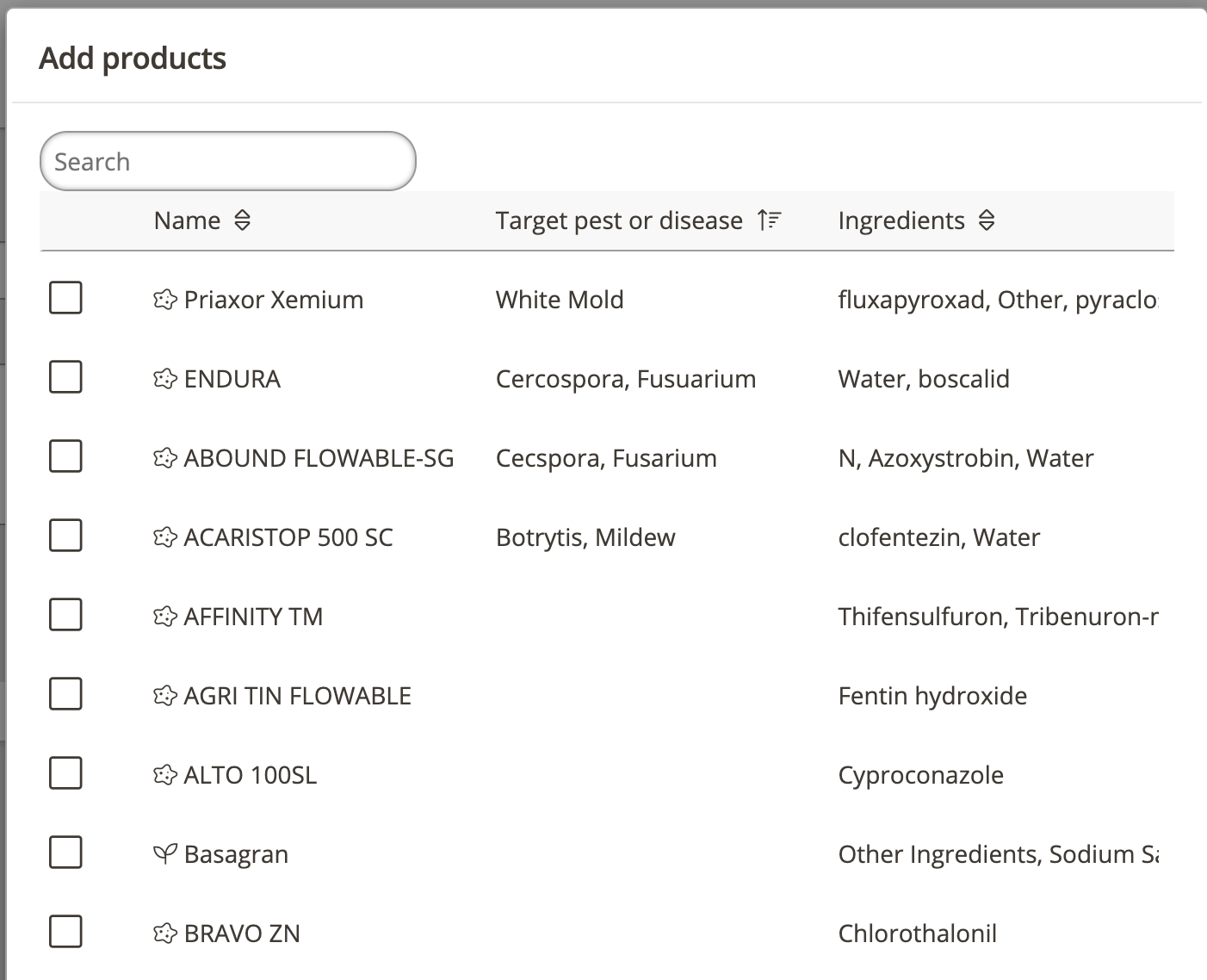 Please contact FarmQA Support with any further questions