Within the FarmQA web and mobile apps, a US based township and section overlay can be added to your map view. This functionality is only available in the US and for states that use a Public Land Survey System. See the instructions below for making this layer available to you.
Granting township overlay access
Log in to FarmQA

account from the web app as an enterprise administrator.

NOTE:

only enterprise administrators can enable township and section overlays in an enterprise. If you are not an enterprise administrator, pass these instructions on to them.

Click on Settings button, then navigate to the Organization tab.
Click on the desired Organization level, then toggle on the Enable survey township and sections overlay option (pictured below).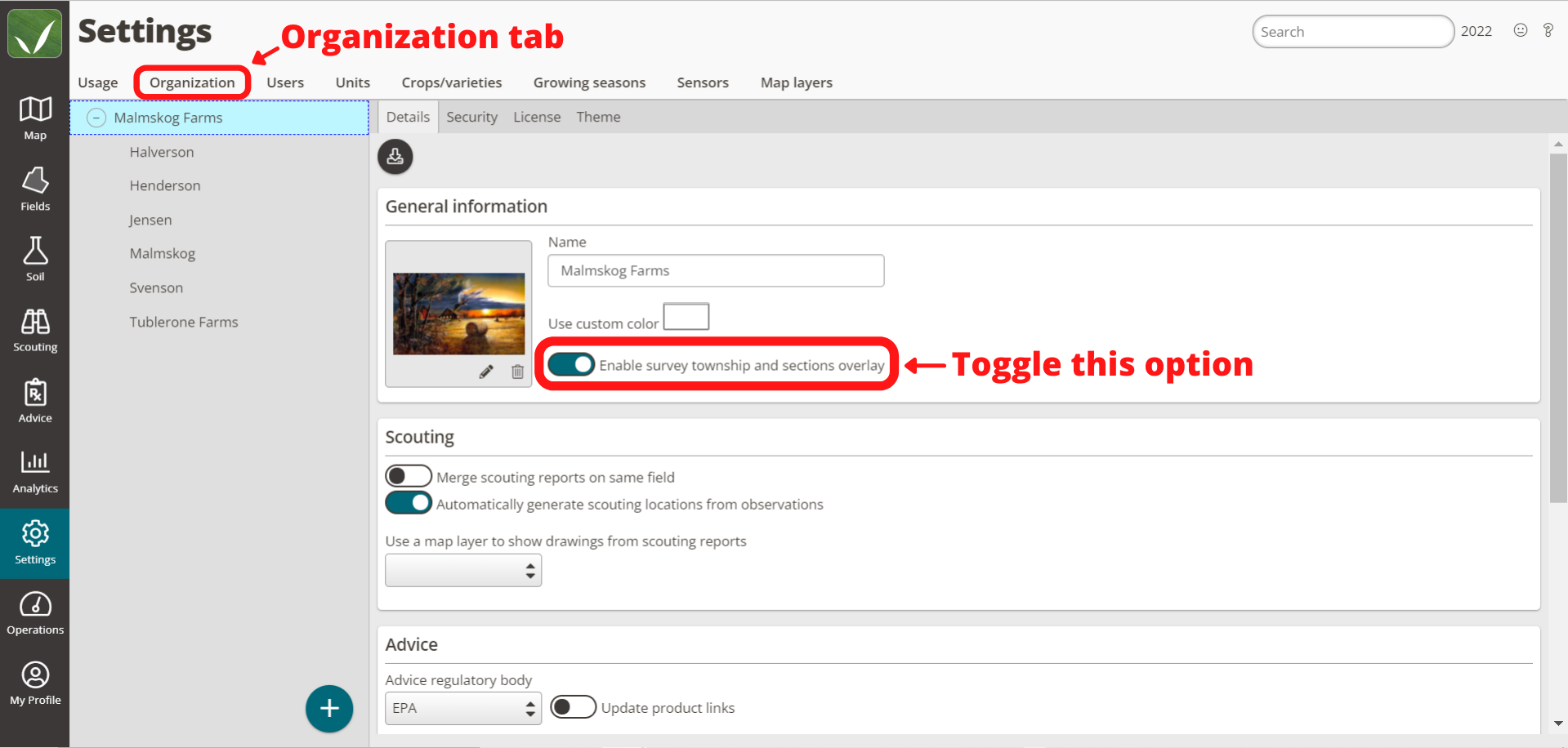 Viewing the layer
Log in to your FarmQA web app or mobile app after you've completed the previous steps in this article.
Navigate to the slide out map pane, and select the Twnshp/Sec option under the Overlays tab (pictured below).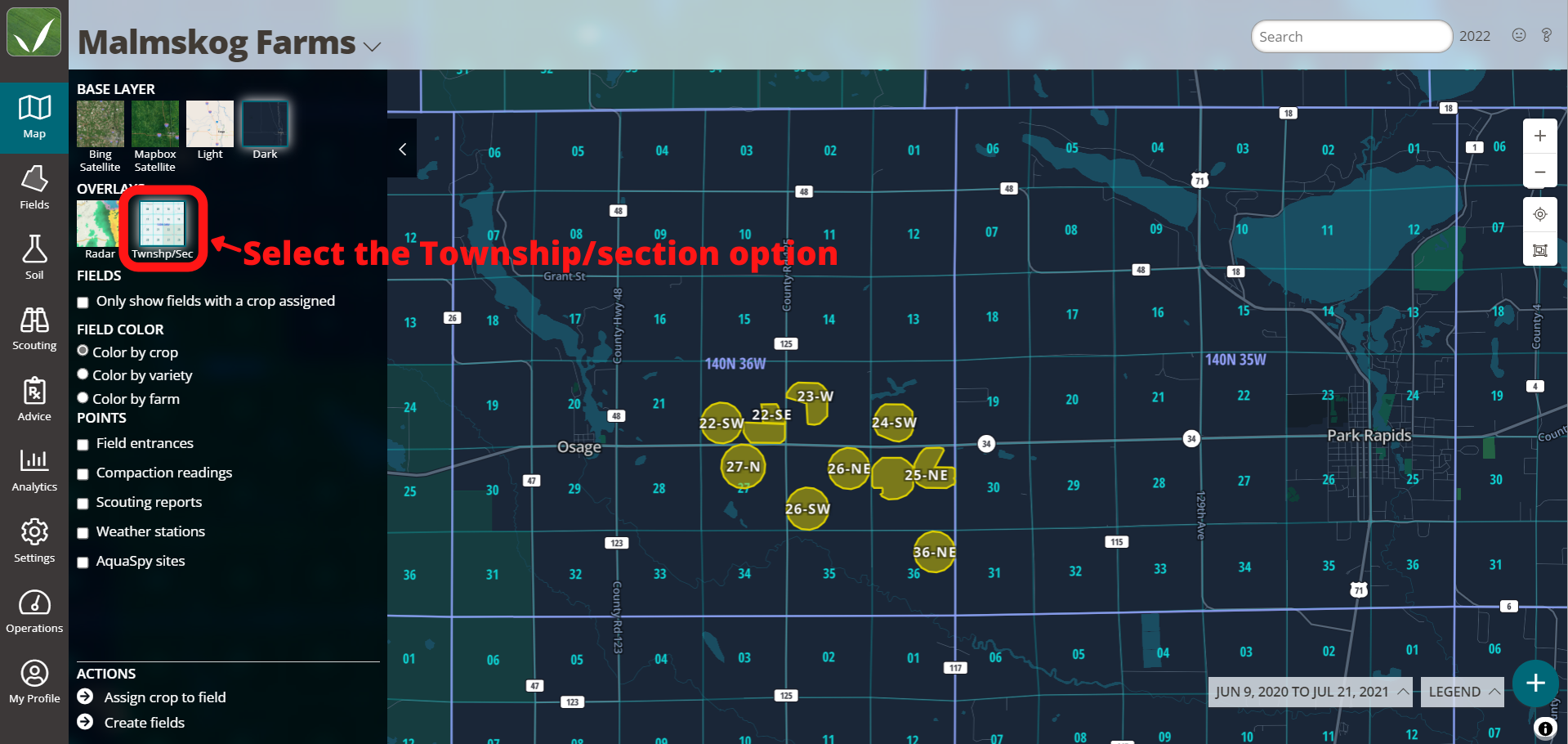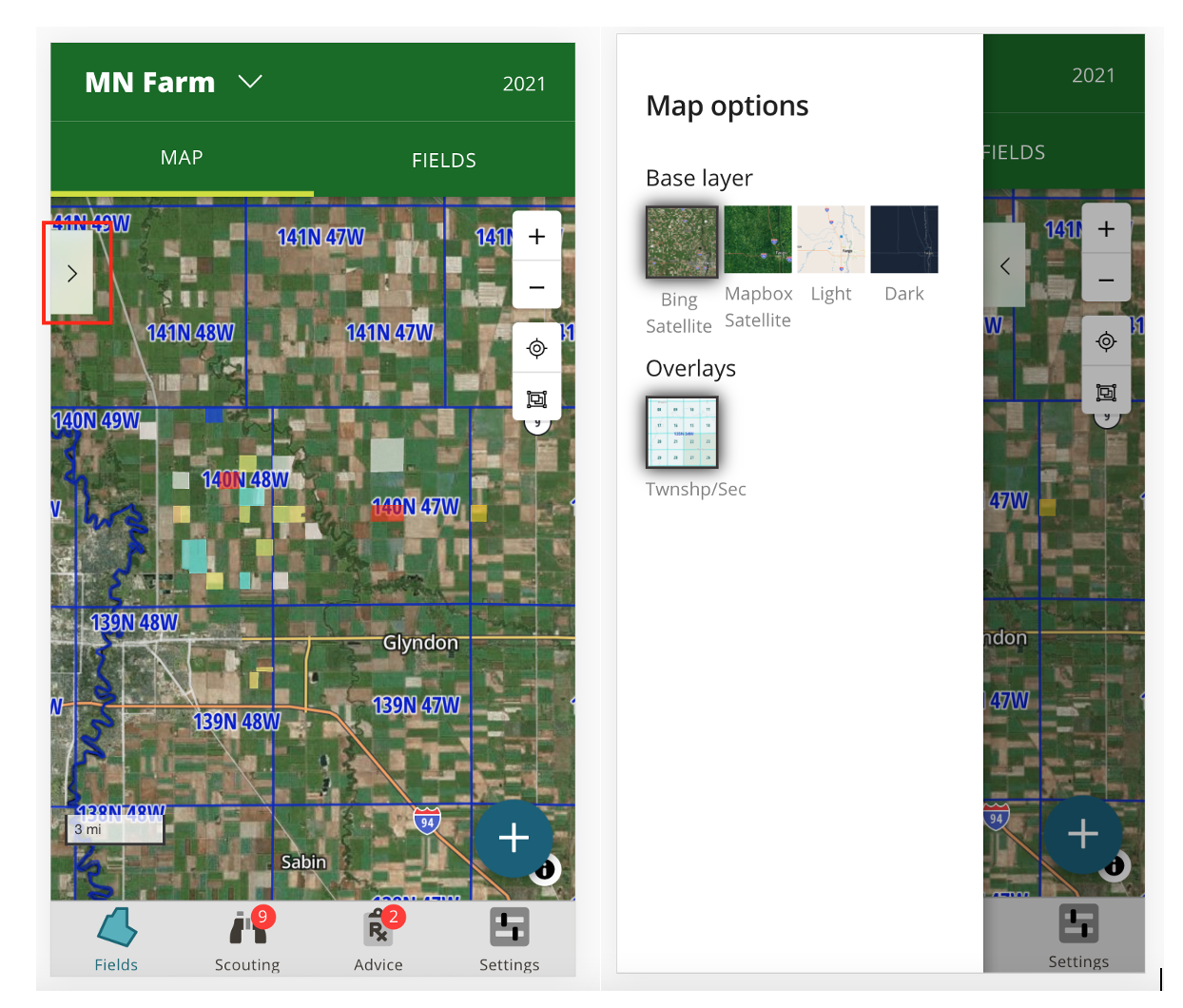 Please contact FarmQA Support with any further questions