The acreage of the fields in your FarmQA account can be manually adjusted. By default, FarmQA displays the area of a field based on the boundary within the map. However, this value can be manually updated per growing season for more accurate records. If there are drowned out areas or unplanted acres, for example, those acres can be subtracted from the field total to adjust spraying and yield calculations. See instructions below on how this can be done.
Instructions
Log in to your FarmQA account from the web app as an enterprise administrator.

NOTE: only enterprise administrators can edit fields in FarmQA. If you are not an enterprise administrator, pass these instructions on to them.

Make sure that you're on the Map tab, then select the field that needs an updated acreage value.
Select the Edit field icon (see below).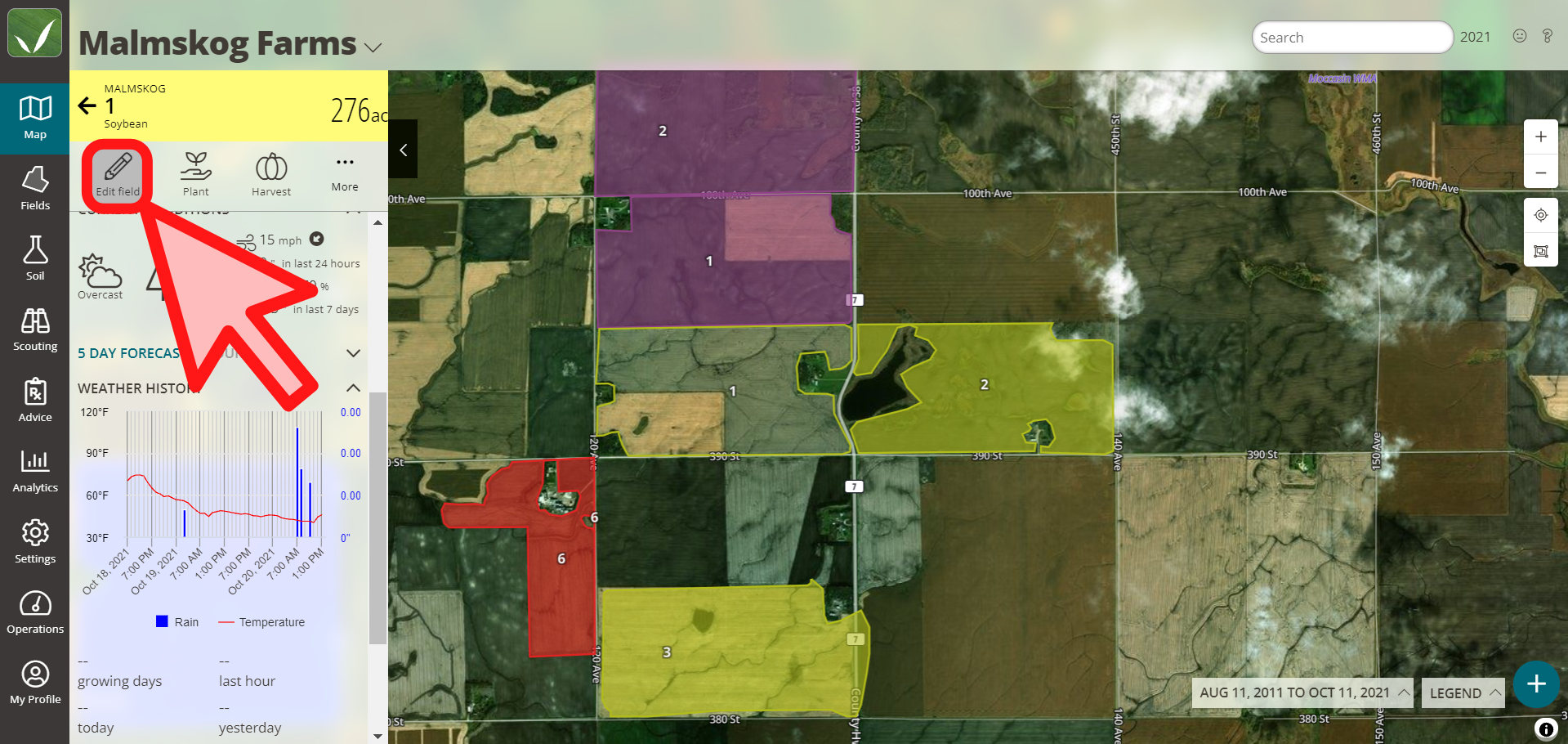 Then enter the new acreage value, then click Save to save your changes.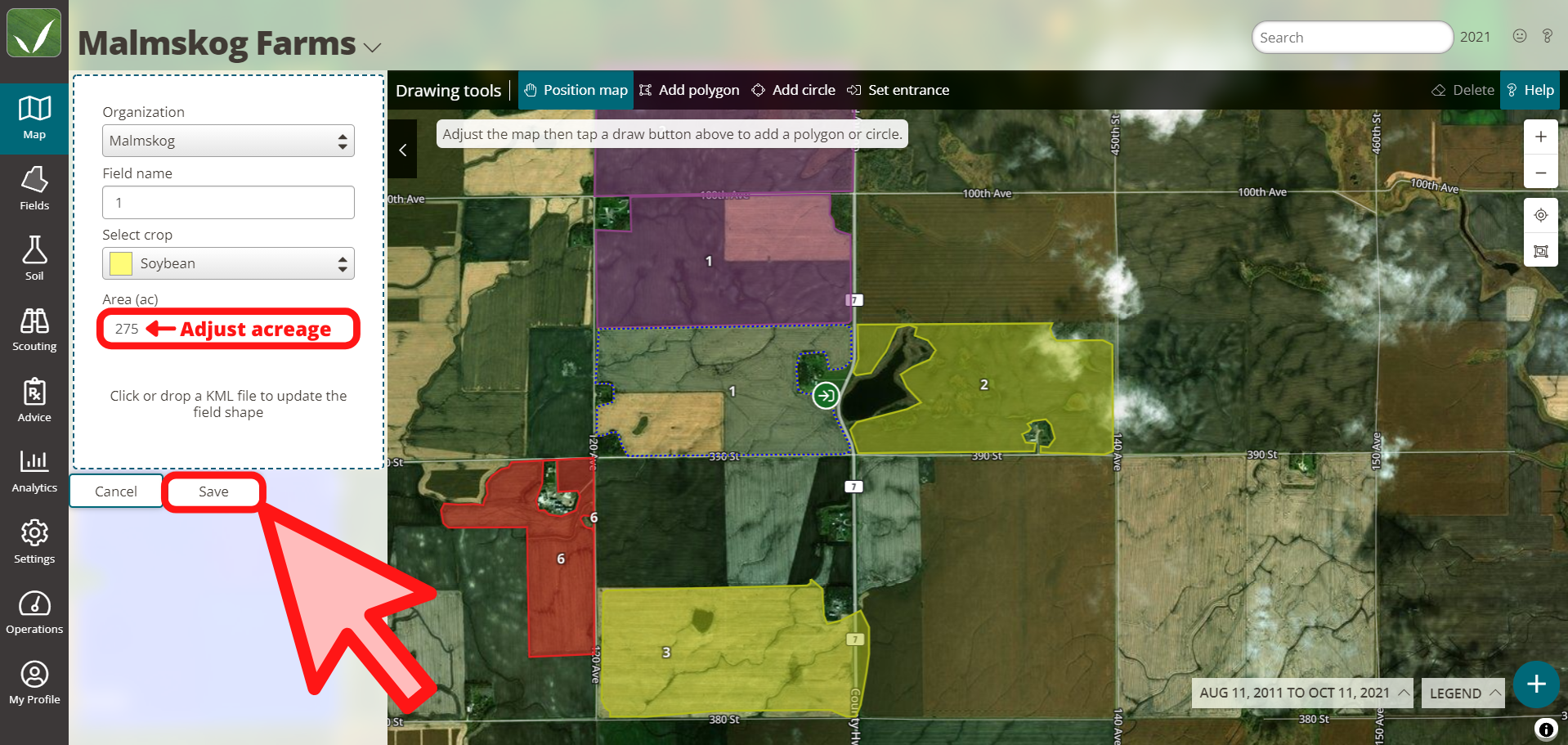 NOTE: The newly edited acreage value will be used in the field list view and on scouting reports. This assignment is only made to the field within the selected growing season. When growing seasons are updated, this value will default to boundary size again.
Please contact FarmQA Support with any further questions