Overview
Within FarmQA Controller a fields acreage size can be manually adjusted. By default, FarmQA displays the area of a field based on the boundary. However, this value can be manually updated per growing season for more accurate records if there are for example drowned out areas or unplanted acres. See instructions below on how this can be done.
Steps
Login to FarmQA Controller
Click on the "Map" tab, then select a field that needs an updated acreage value.
Next select the "Edit field" (pencil) icon (see below)
Then enter the new value and click "Save"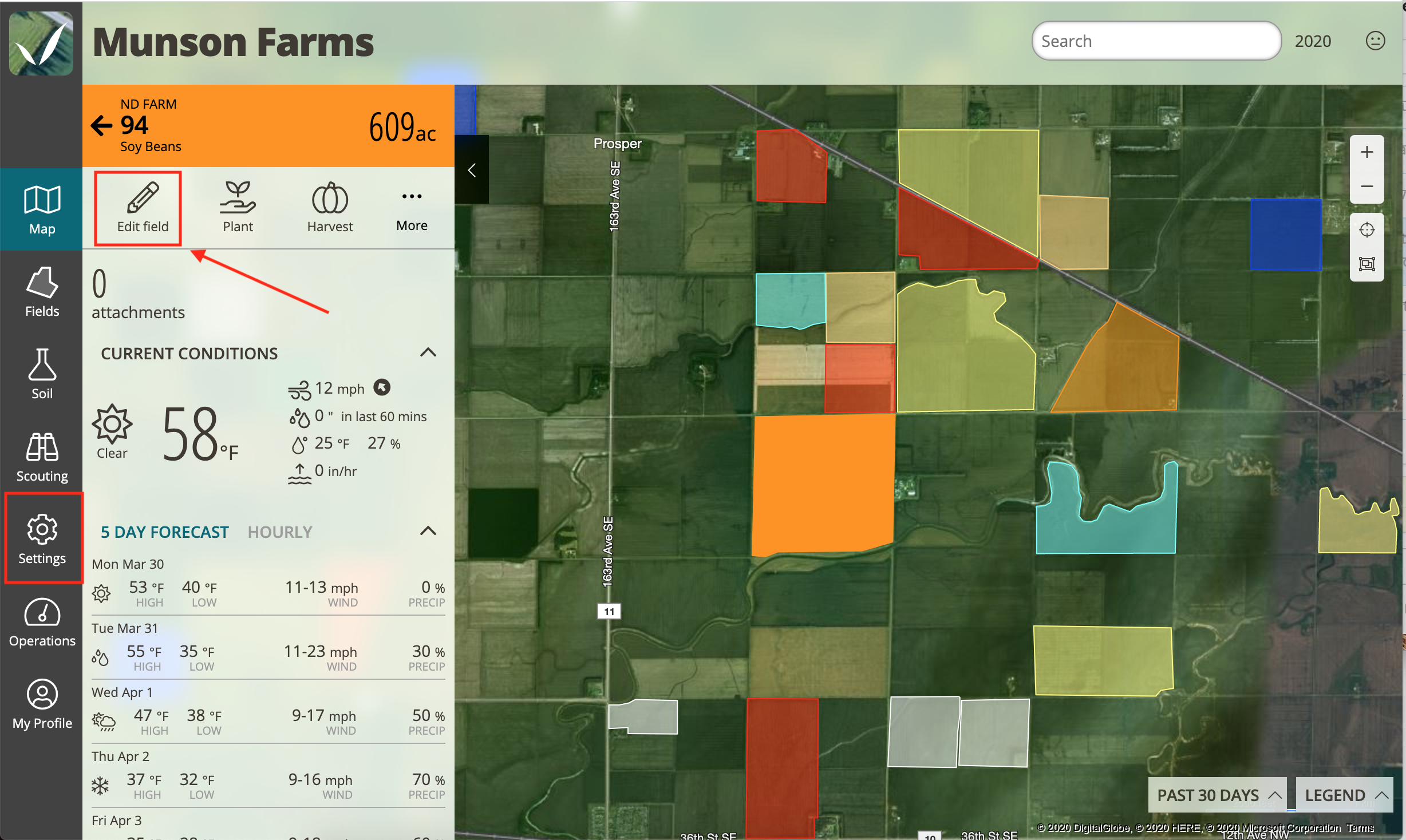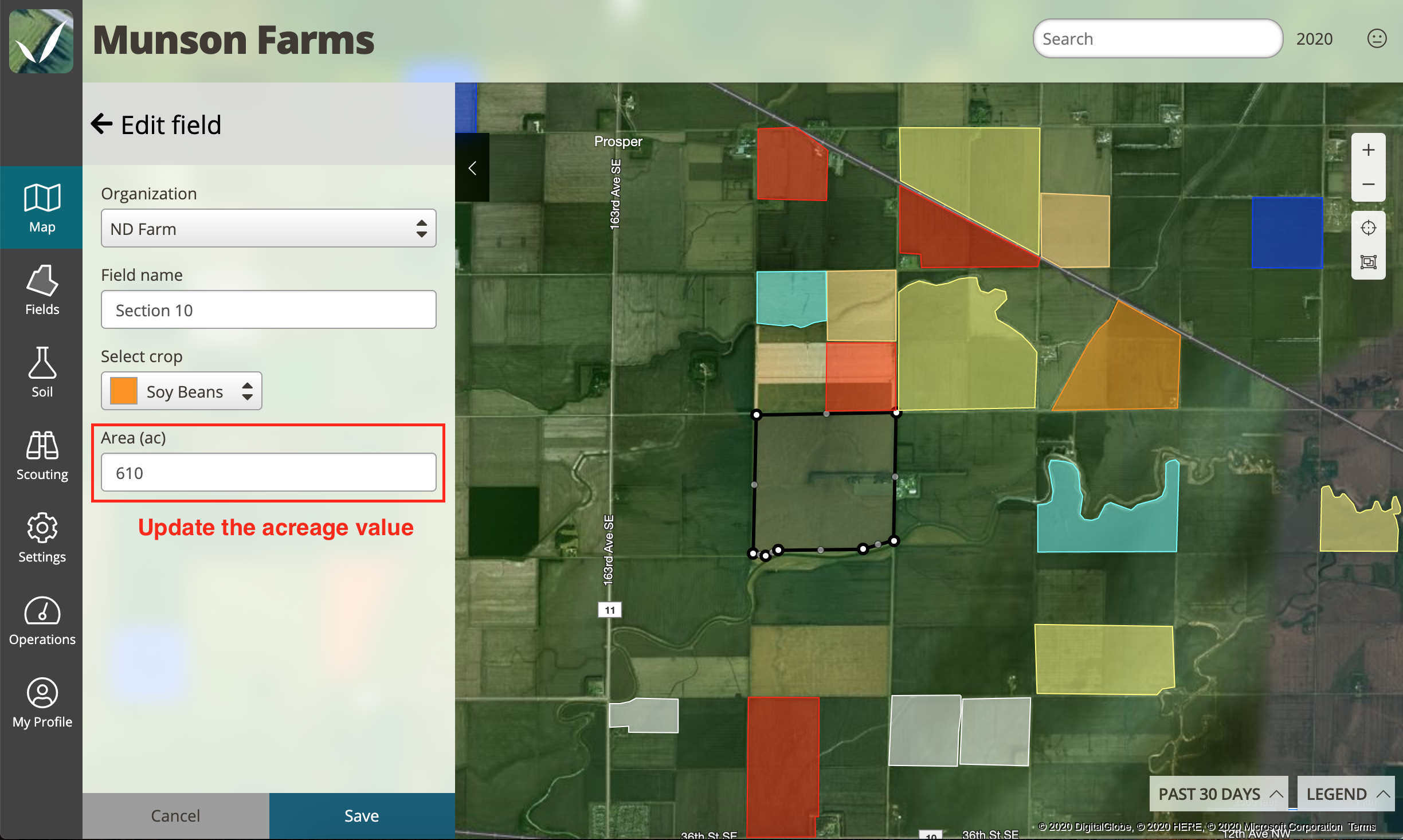 Note: The new acreage value will be used in the field list view and on scouting reports. Note this assignment is only made to the field within the selected growing season. Next year it will default to boundary size again.
Please contact FarmQA Support with any further questions