Overview
Within FarmQA Controller crops can be assigned as "perennial". This allows for multiple harvest dates to be associated to that crop and for the plant date to span multiple growing seasons. See the instructions below on how this assignment can be made.
Steps
Login to FarmQA Controller
Click on the "Settings" tab, then on "crops" (see below)
Next select the edit (pencil) icon for the crop that needs to be changed
Then click the "Perennial" check box to turn the flag on or off.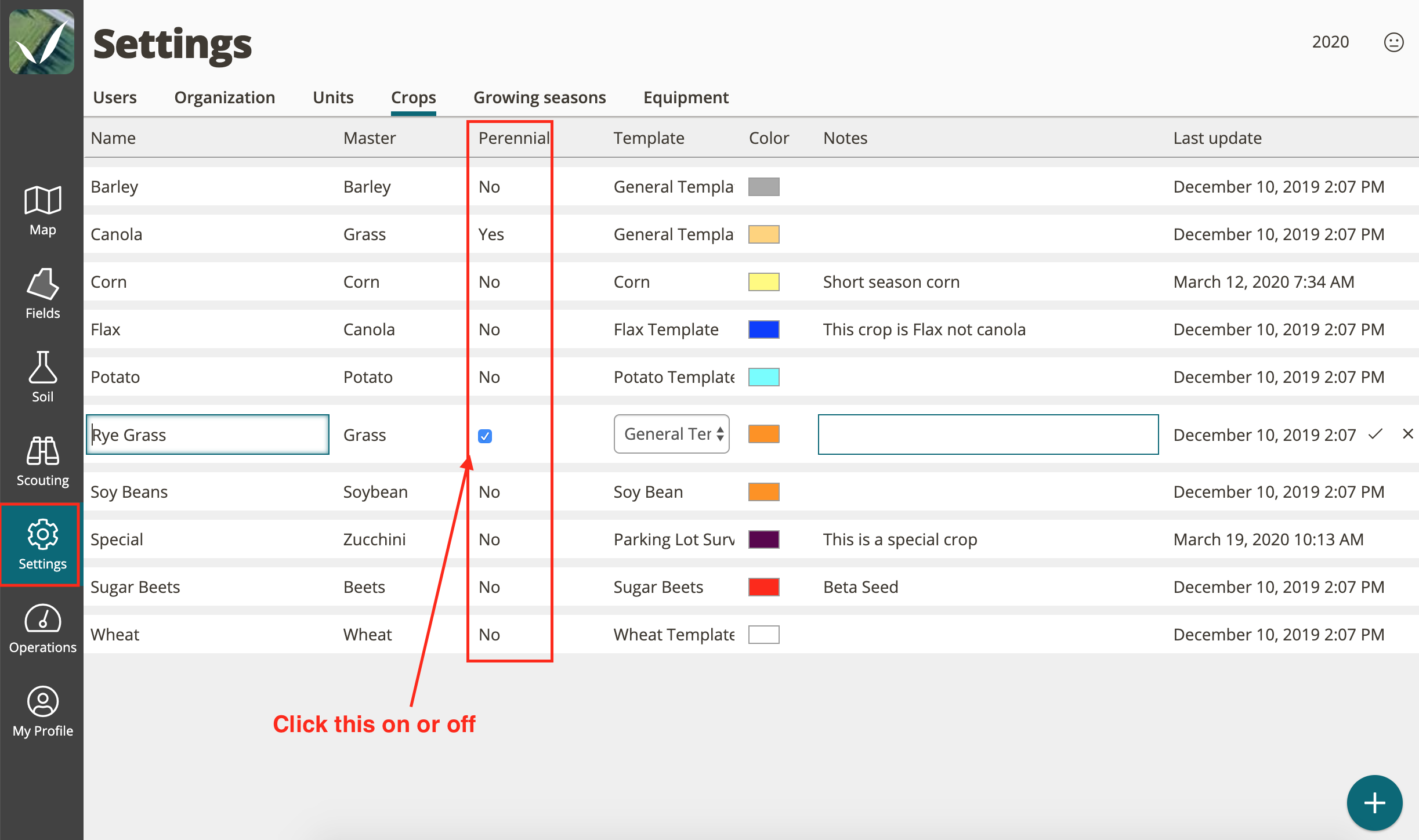 Note: Only enterprise administrators can toggle on and off the perennial flag. Once the flag is on multiple harvest events can be assigned, and the plant date can span multiple seasons.
Please contact FarmQA Support with any further questions