Overview
FarmQA can be used as a data repository through the use of file attachments within FarmQA Controller. This includes PDF's, Excel files, Drone footage and any other file type. The article below walks through how this can be done.
Map View Attachments
Login to FarmQA Controller
Click on the "MAP" tab
Next select the field you would like to add a file too.

NOTE: you can also use the "Search" feature in the top-right corner to find the field


Within the field details pane click on the "Attachments" icon (see below)
Next drag and drop the files into the designated box, or click to locate the file within your computers file structure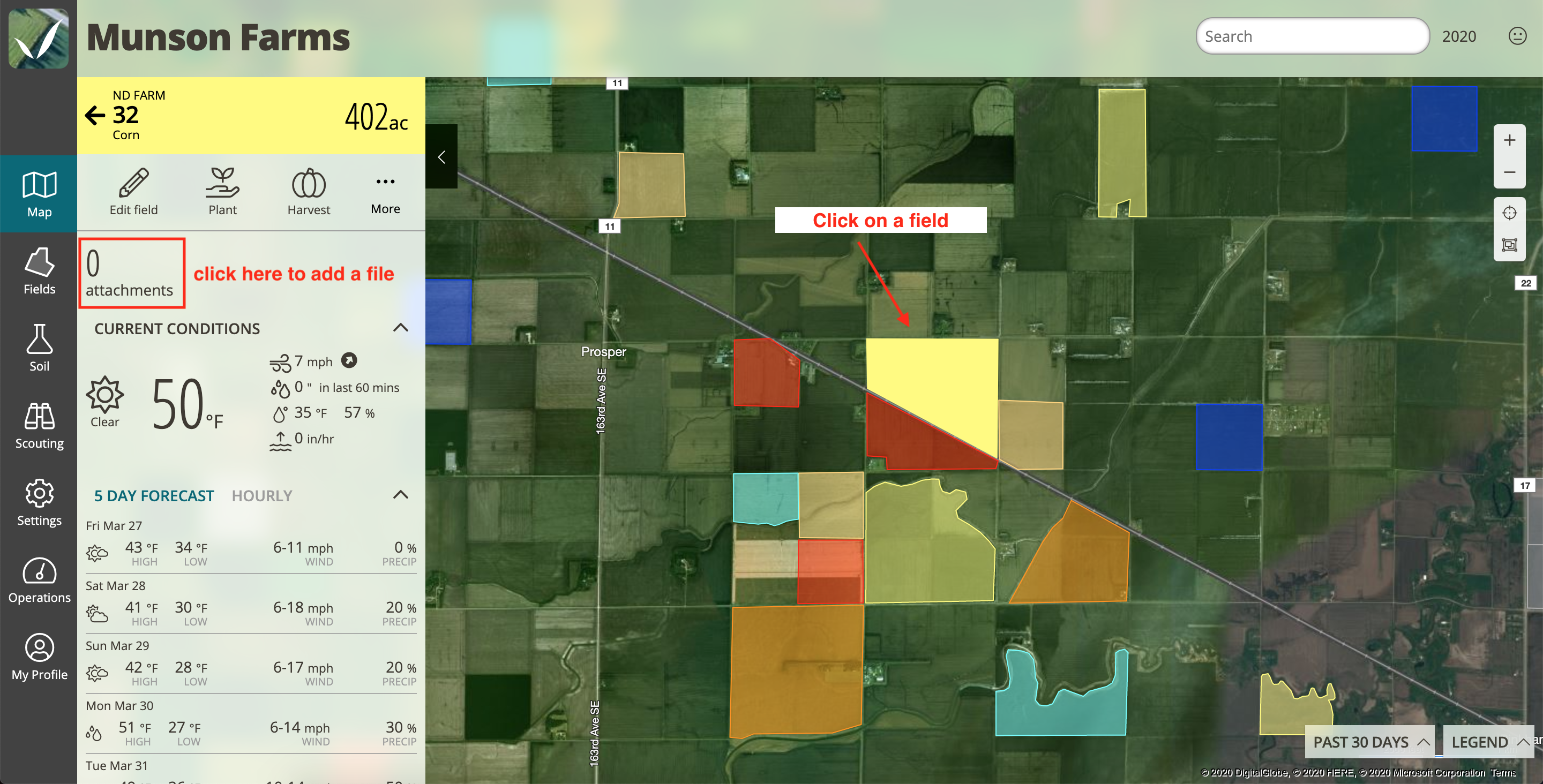 List View Attachments
Login to FarmQA Controller
Click on the "Fields" tab
Next locate the field you would like to attach a file too.
Select the paperclip icon, then drag and drop or search your computer for the desired file (see below).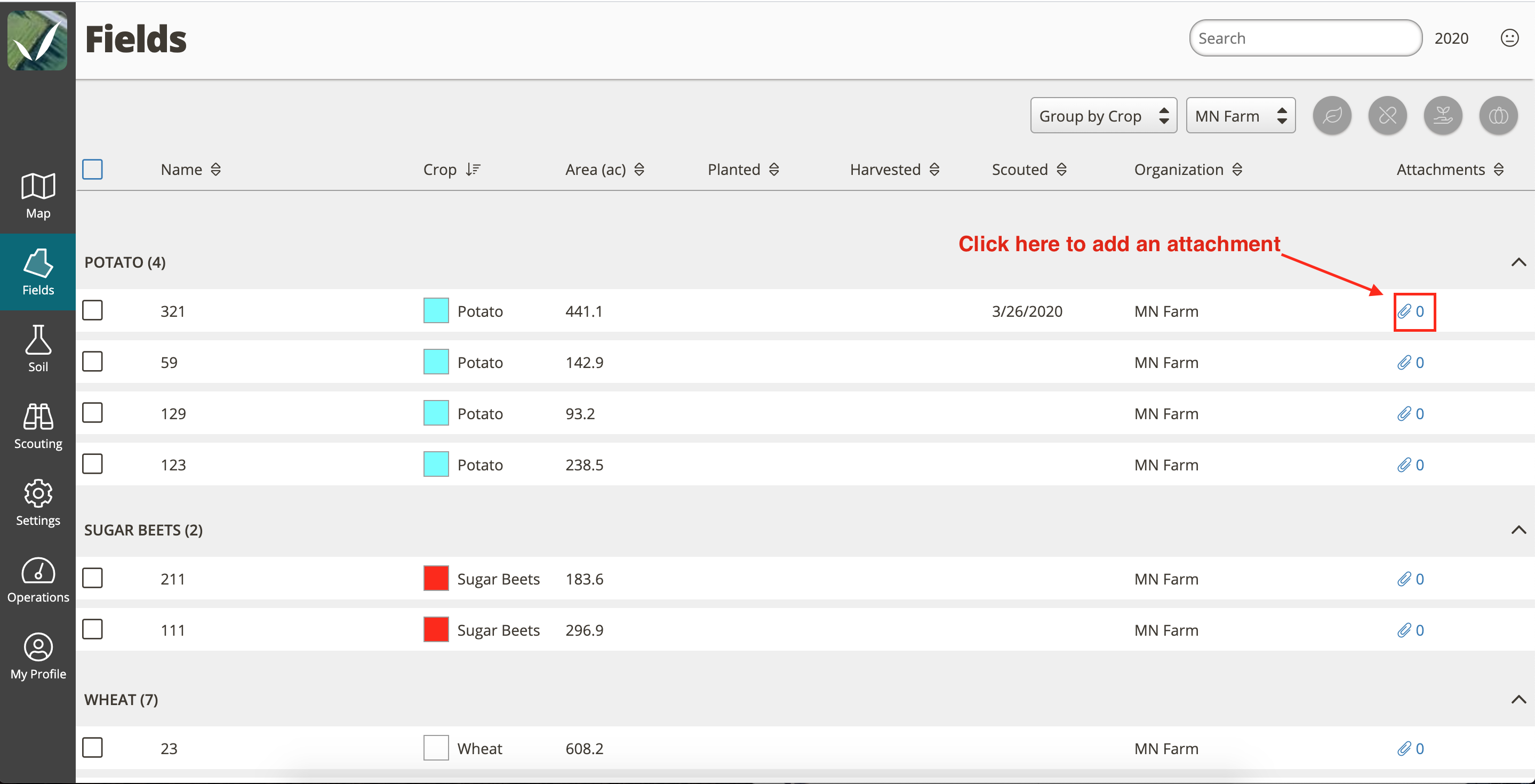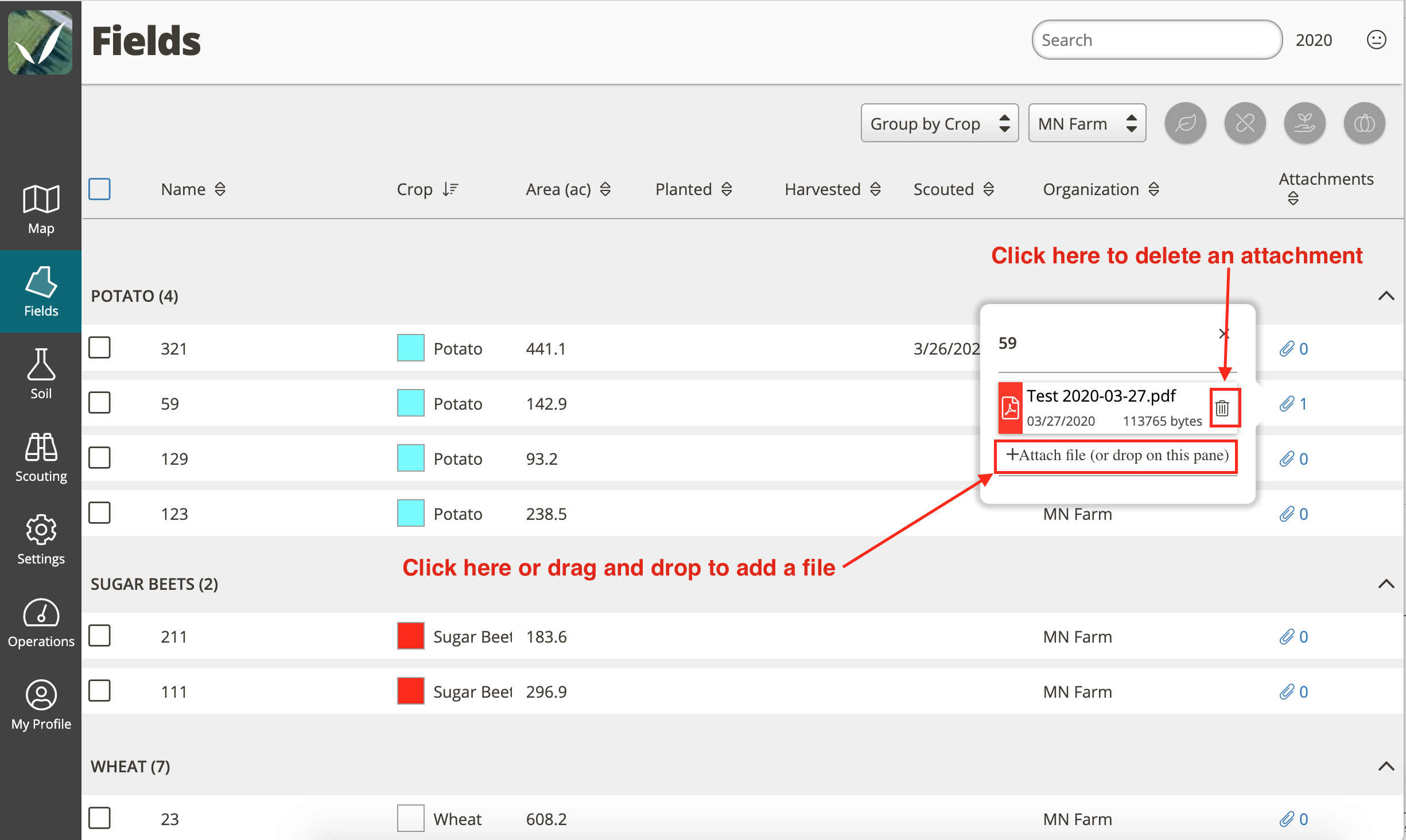 File attachment requirements
Each individual file should not be great than 25mb in size
You can only attach one file at a time
All file formats are accepted
File attachments are growing season specific, so pay attention to what growing season you have selected in the top right-hand corner when you attach a file.
To access the files in the future, follow the steps discussed above and click on it to initiate a download. FarmQA does not have a built in view so the file will be downloaded from FarmQA and viewed in your devices native viewer.
Please contact FarmQA Support with any further questions