Overview
After Scouting reports are completed they can be sent via text or email. This can be done from either the Scouting Application, or within FarmQA Controller. See instructions below for both options, jump to the bottom to see instruction from FarmQA Controller.
Sending reports from the Scouting App (Text or Email)
Open your FarmQA Scouting application.
Click on the Scouting tab at the bottom of the screen.

Note: At least one report needs to have been submitted to complete the next steps

Scroll down to the Past Reports section the push the Select button on the far right-hand side of the screen above the list of scouting reports.
Select the report(s) you want to send, then click on the PDF button above the Cancel button on the right-hand corner of the screen. This will allow you to choose how you wish to view or send your report (pictured below).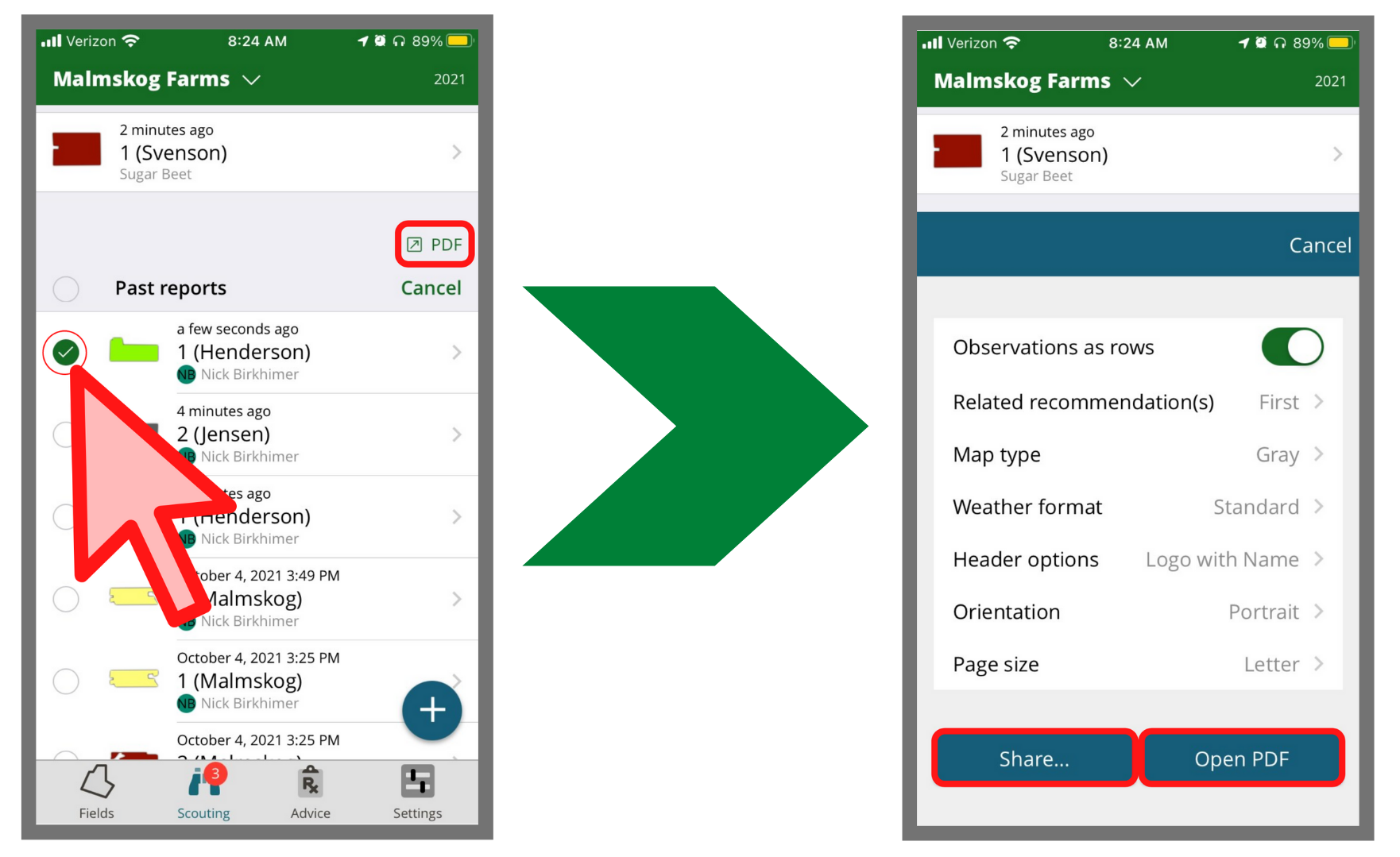 There are two options provided for viewing or sending your scouting report:

Share... : opens a window that allows you to select what app you want to use to send your scouting report with. Once selected, you will be redirected to that app with a link to the scouting report automatically filled in the message.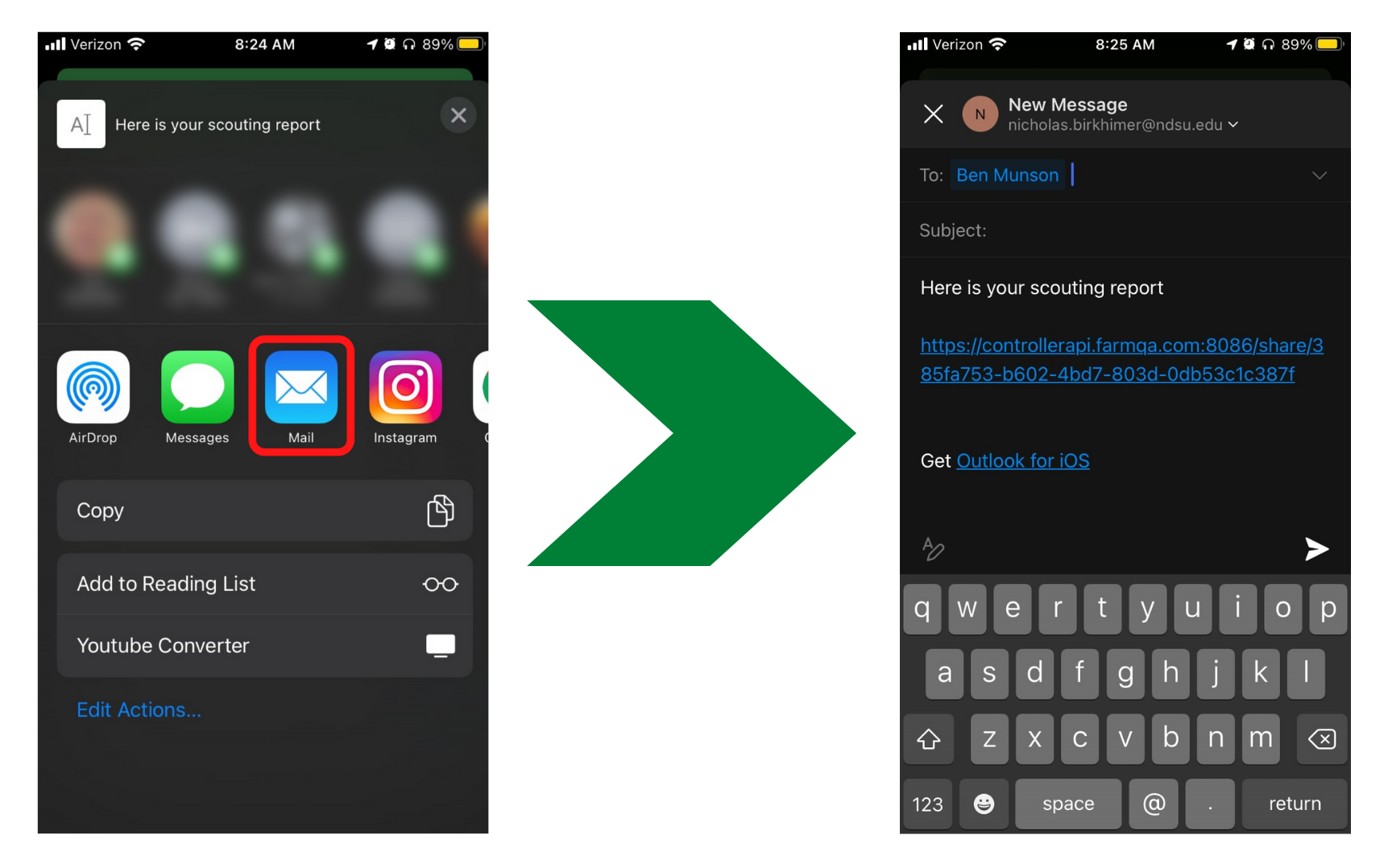 Open PDF: redirects to you a web page that displays your scouting report as a PDF. This report can then be forwarded to a recipient from that webpage.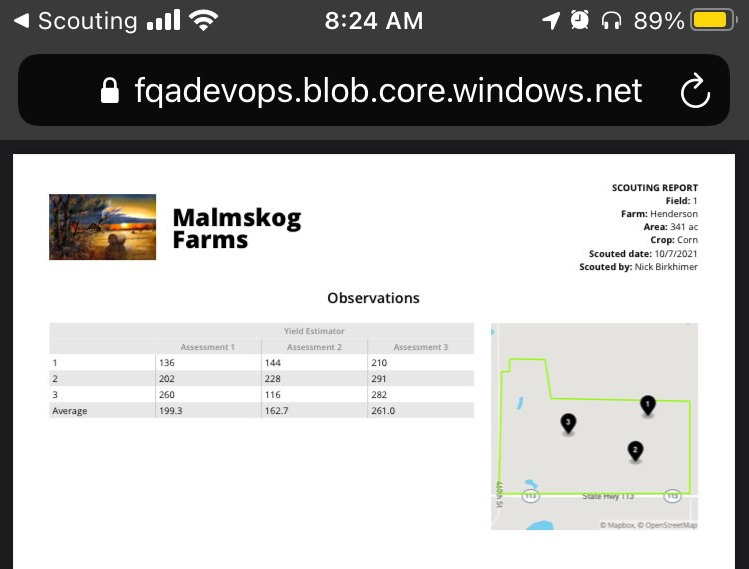 Sending reports from FarmQA Controller
Log in to your FarmQA Controller account.
Click on the Scouting icon, the navigate to the Reports tab and select a scouting report you want to email.
Next click on the Export icon in the top left-hand corner (down arrow icon)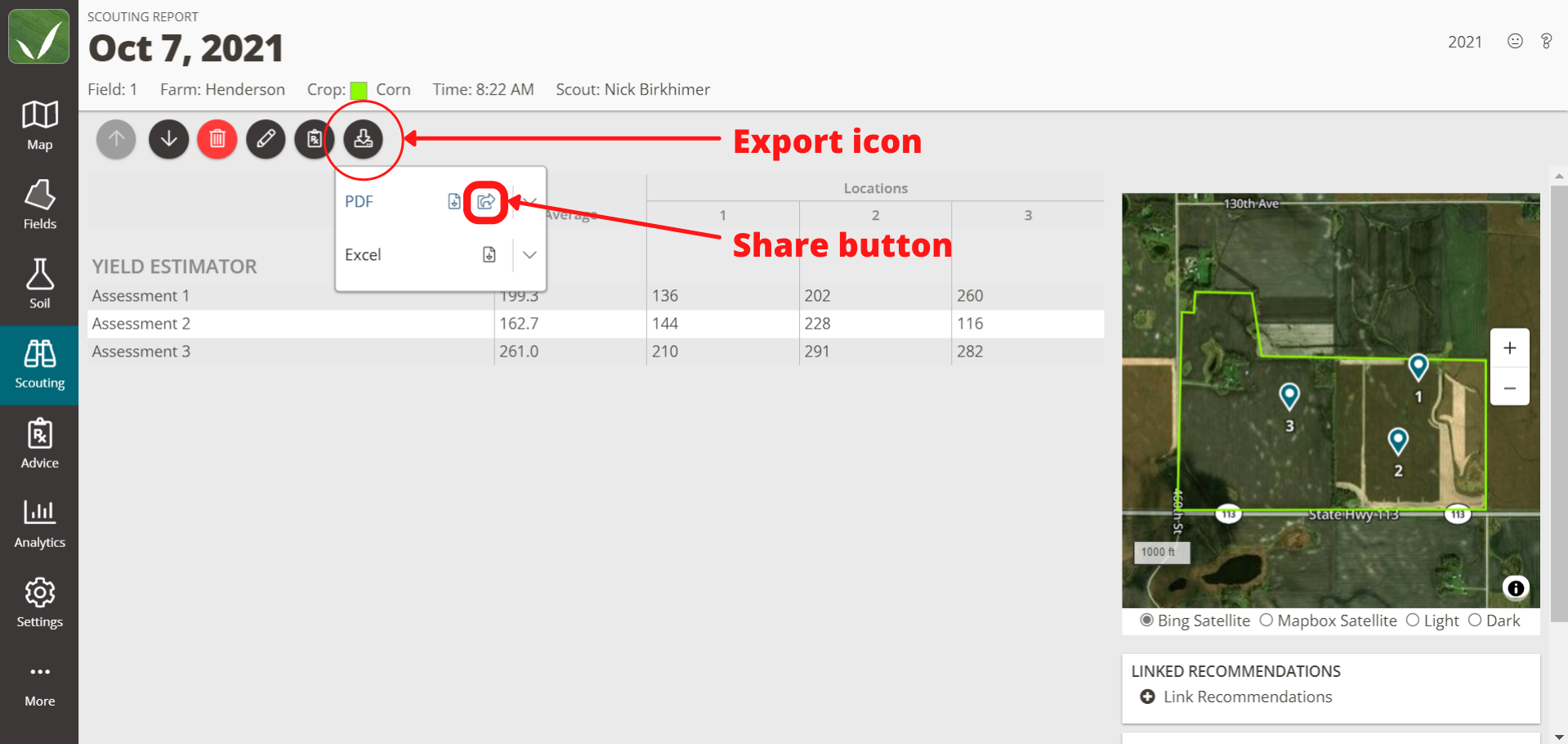 Reports can be exported as either a PDF or an Excel spreadsheet. PDF files can be sent directly from the FarmQA Controller app to the desired sender by clicking the Share button (pictured above).
Selecting Share will give you the option to copy a link to the document or send the link directly to the desired recipient over email (pictured below).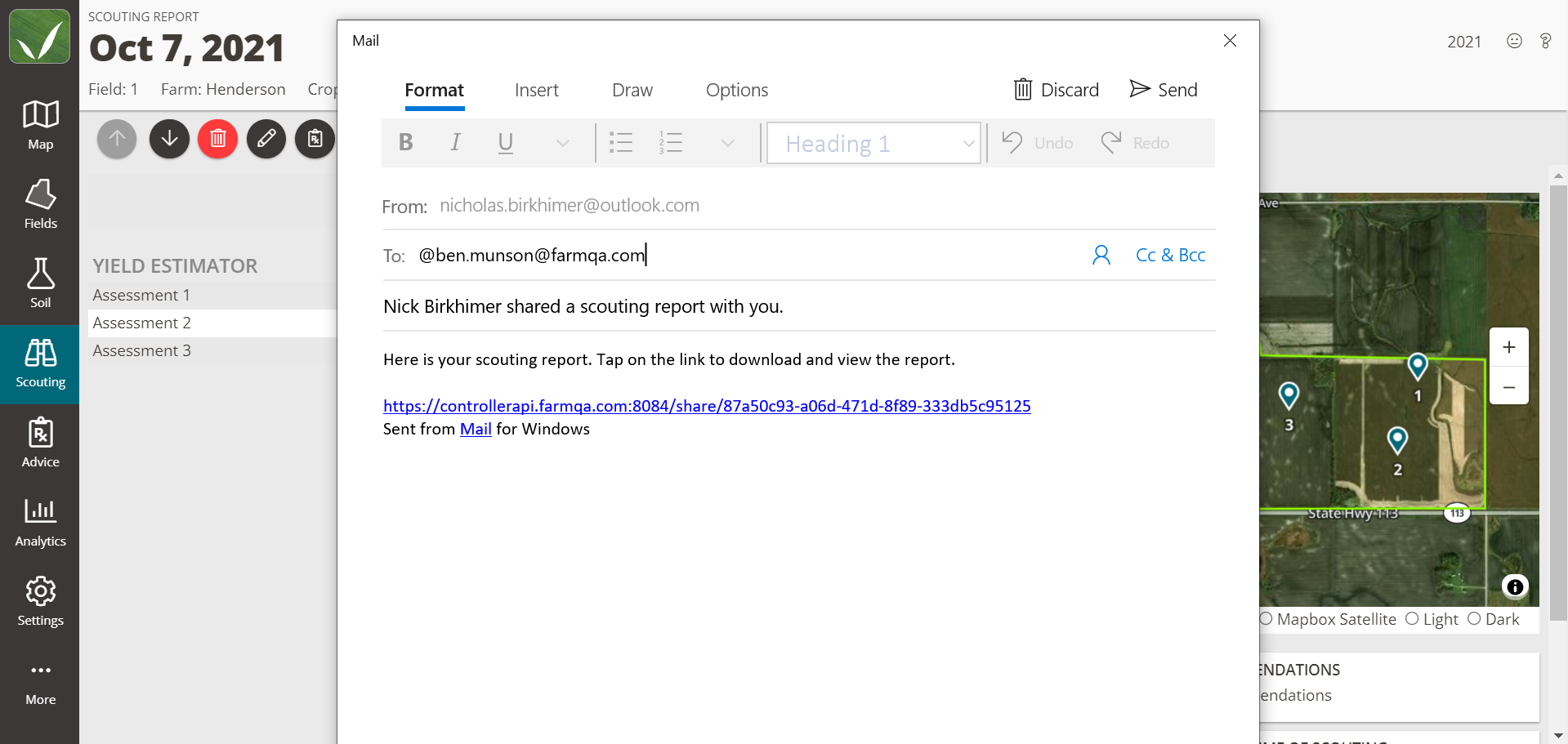 Please contact FarmQA Support with any further questions