Overview
Within FarmQA Controller a user can grant permission for scouting reports to be automatically merged together if collected in the same field over a selected time period. This allows for either multiple scouts to collect data in the same field at the same time, or for one scout to submit a follow up report and know it will be combined with the original. See the instructions below.
Merged scouting report setup
Login to FarmQA Controller
Once logged in select "Settings" ->"Organization"-> "Details" (shown below)
Click the check box next to "merge scouting reports on same field"
Next input the timeframe (in hours) for which reports should be merged for.

In the example below, if a report was submitted for the same field within a two hour time window the reports would automatically be merged together when viewed within FarmQA Controller.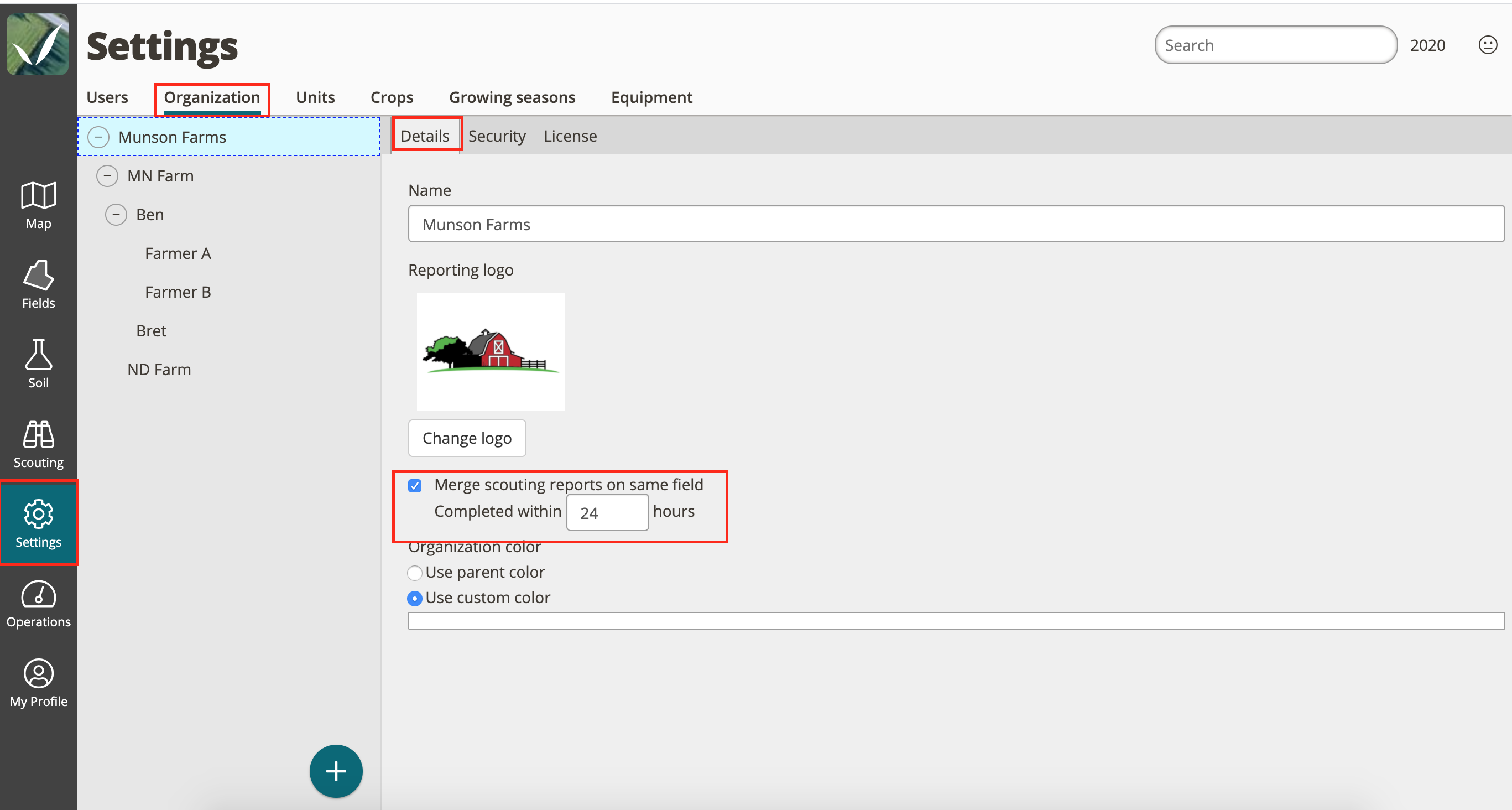 Troubleshooting
This setting is only available to enterprise administrators. It can be turned on or off at any time.
A user who submits a merged report may not be able to see the completed report within the scouting application. This is dictated by the order the user submitted their report relative to the other scouts.
Please contact FarmQA Support with any further questions