Creating a New Scouting Template
1. Login to FarmQA controller and access the desired enterprise.
2. Within the enterprise, click on the "Scouting" icon on the left-hand side of the screen. Then click "Templates".
3. Next click the "+" sign in the top right hand corner to add a new scouting template .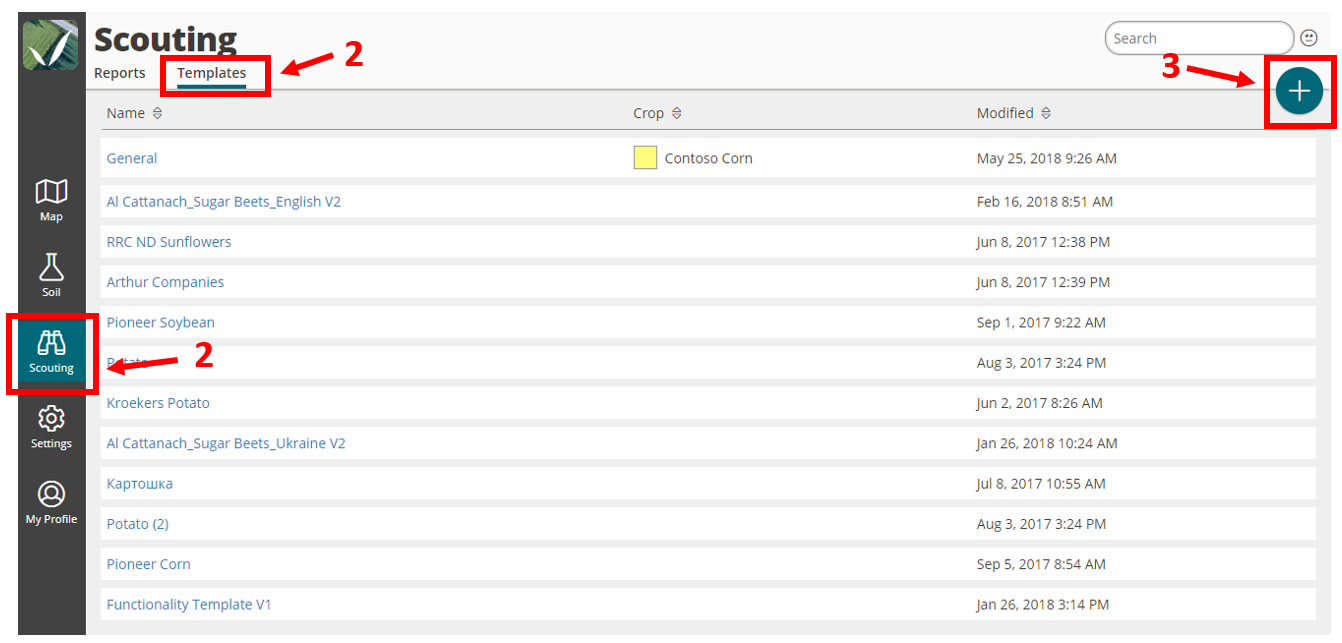 4. The template designer is shown below.
a. Template name and Crop Type
b. App Preview
c. Section Details
d. Questions Details
e. Add a new question

5. To start your template, you are going to name the template and select the crop (a.)
6. First you need to add sections (c.). To do so click the "+" button in the sections area.
7. Next you are going to begin to add questions to each section, there are 4 different questions styles. To add a question, you are going to click "add a question" and then select one of the four types. This is shown on the screenshot above as Below you will find examples of each of the question types, what information is needed and what the question would display as.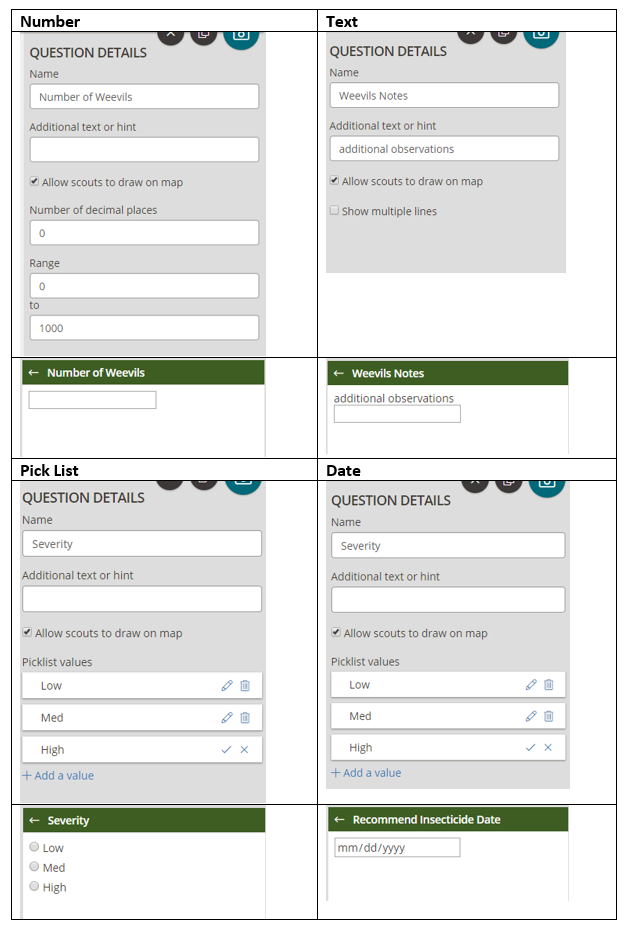 8. Once you have a few questions created you can copy them to save time. To copy a question, select the question and then click the duplicate questions button. Then a copy of the questions will appear, and you will be able to rename it.

9. After you have finished creating your template make sure to save your work, then assign it to crops within growing season. For more information on template assignment, see this article.
Please contact FarmQA Support with any further questions