Overview
FarmQA provides you with the functionality to create your own custom scouting templates. Users can create templates that are specific to different crop varieties Follow these step-by-step instructions to learn how to create your own scouting templates.
Creating a New Scouting Template
Log in to your FarmQA controller account.
Click on the Scouting icon on the left-hand side of the screen, then navigate to the Templates tab.
Next click the "+" sign in the bottom right-hand corner to add a new scouting template.
The template designer is shown below.
1. Template name and Crop Type
2. App Preview
3. Section Details
4. Questions Details
5. Add a new question

To start your template, you are going to name the template and select the crop (1)
First you need to add sections (3). To do so click the "+" button in the sections area.
Next you are going to begin to add questions to each section, there are 4 different questions styles. To add a question, you are going to click "+ Add a question" and then select a type. Questions can be categorized as one of the following types:
Number
Users input a numeric observations in Scouting a sliding bar. The range of values and the number of decimal places that can be used are set in Controller. To change the numeric input between a direct input and a sliding bar, adjust the max value either above or below 100. Ex: a max value of 101 will result in the numeric input requiring a direct input, less than 100 will be a slider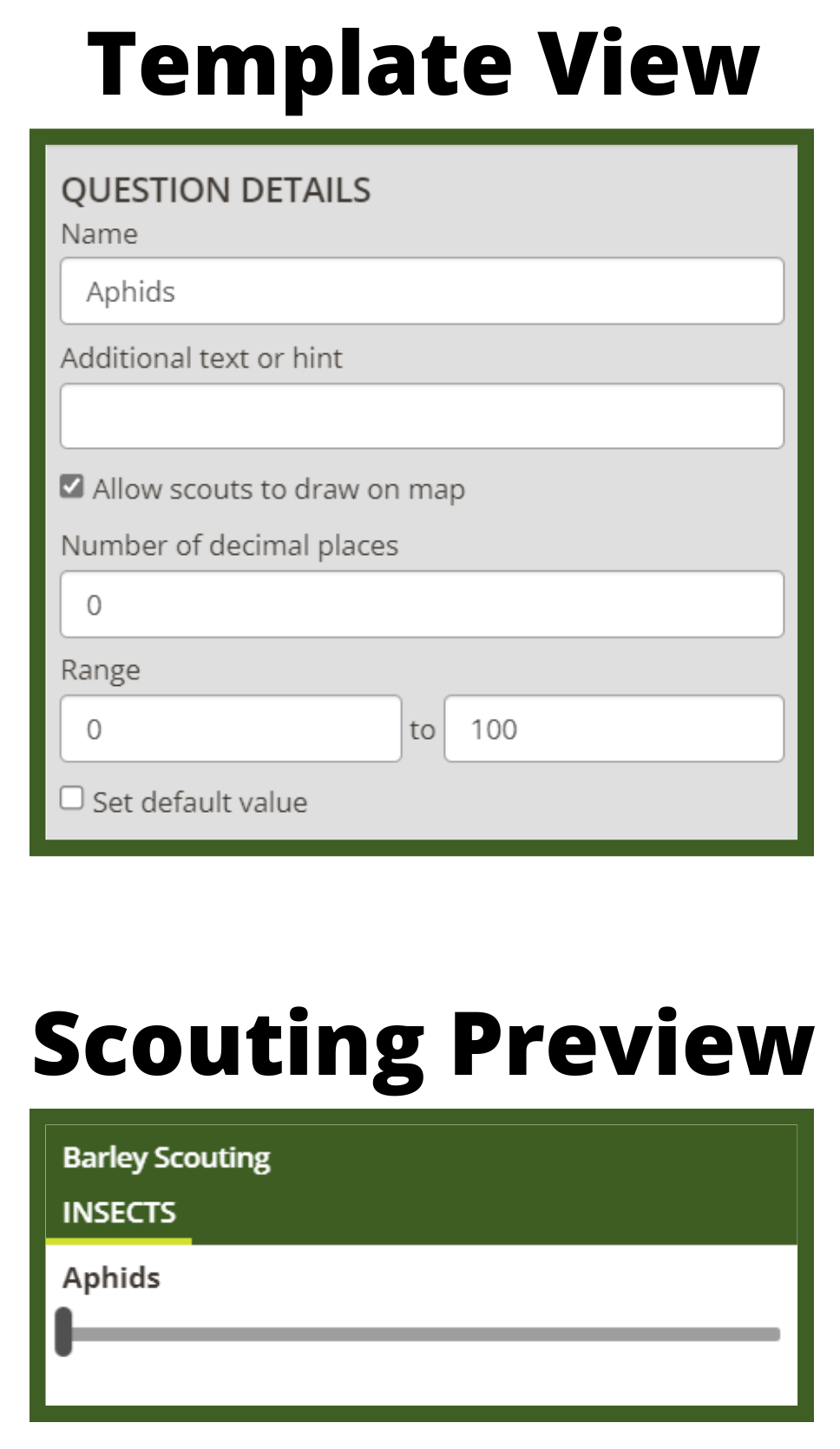 Text
Users can input a text observation in field for the question. Checking the box next to the Show multiple lines option will display multiple lines of an answer input in Scouting. This is a good option if users are inputting lengthy observations.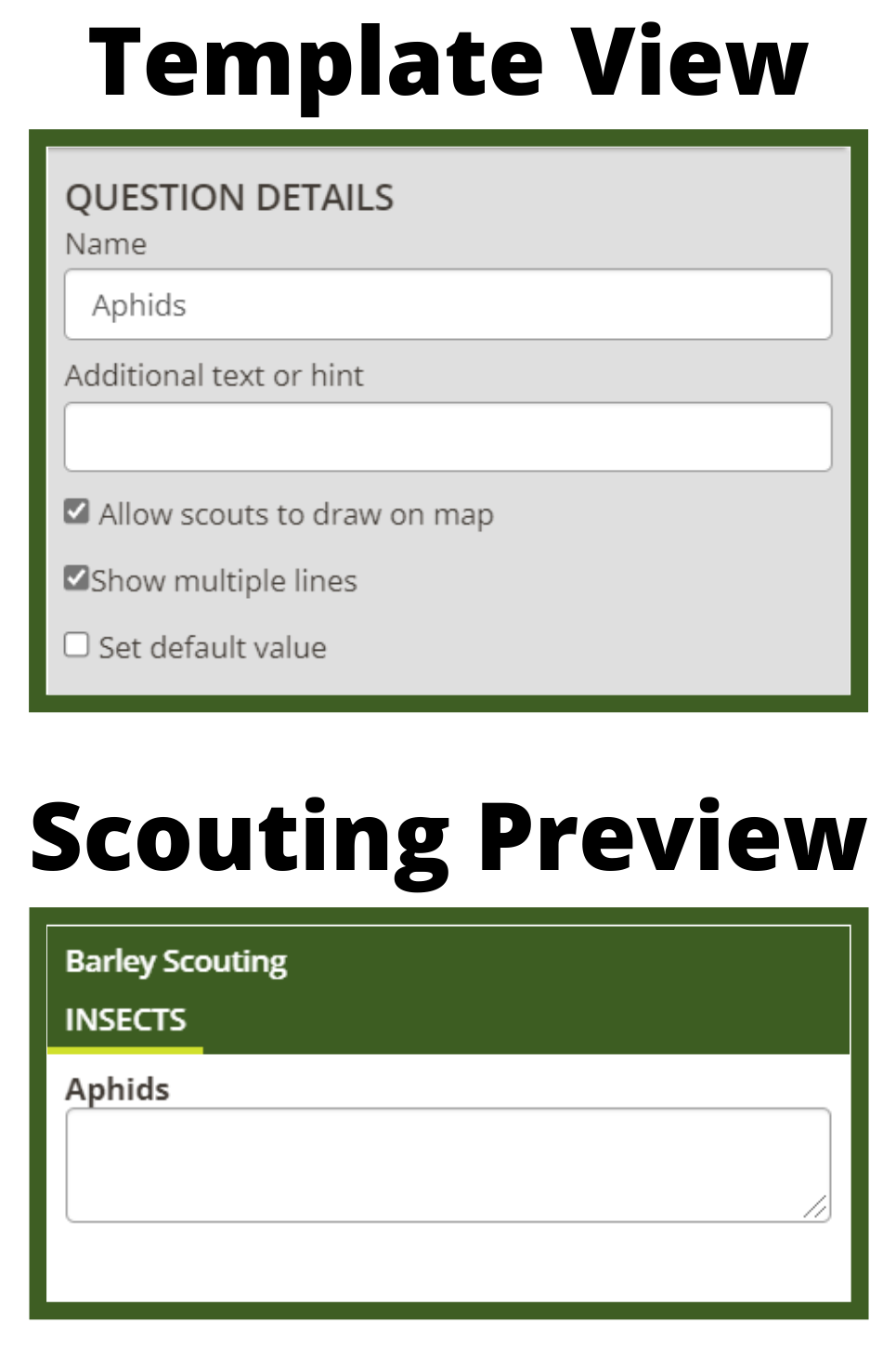 Picklist
Users select one of three predetermined values to quantify a metric in Scouting. Selecting the "+ Add a value" option below the Picklist values header in Controller allows the user to determine the number of levels in the picklist.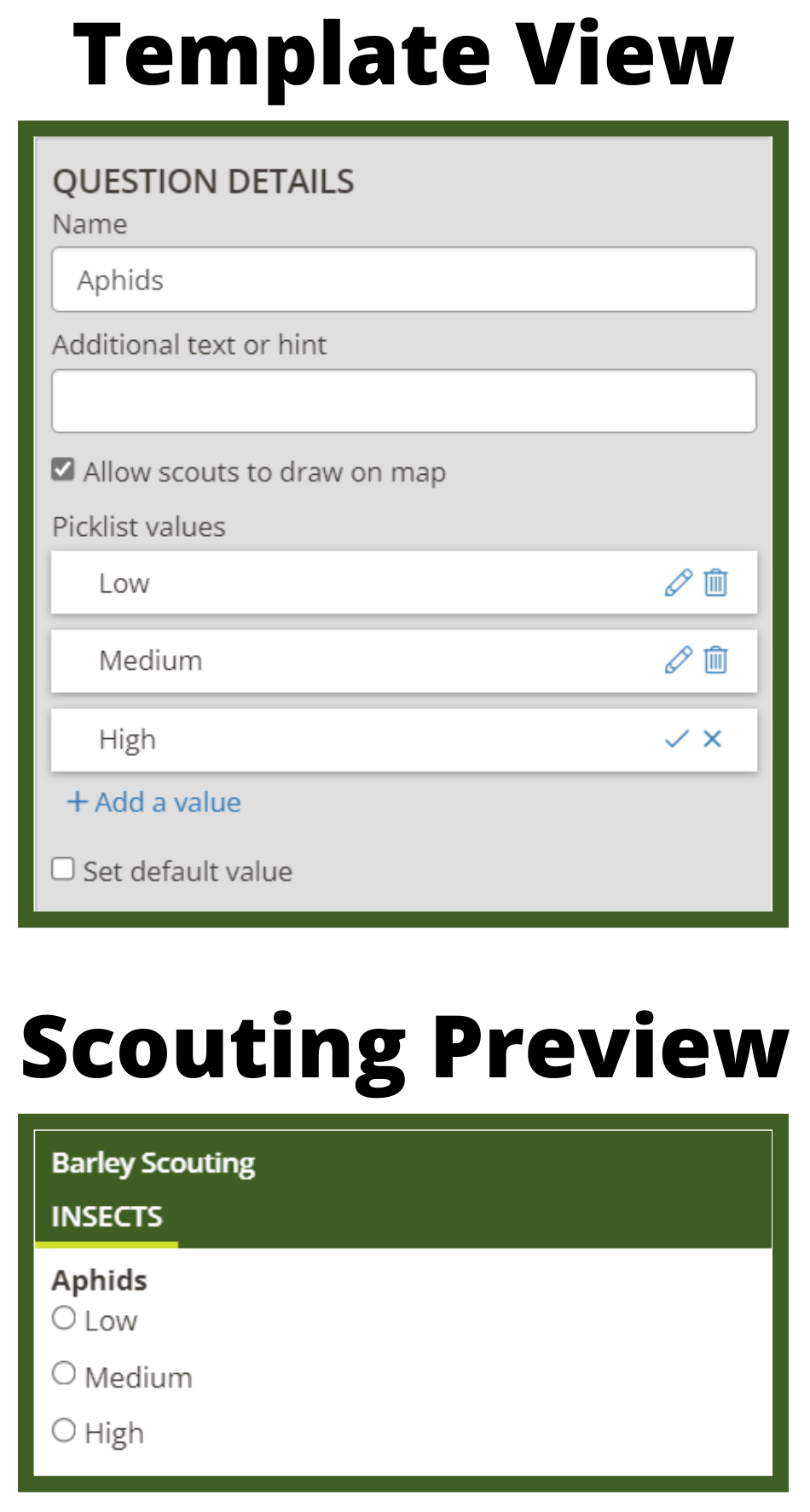 Date
Users input a date as an observation in Scouting. This option is good if you're trying to track crop emergence or the date at which a certain growing stage is achieved.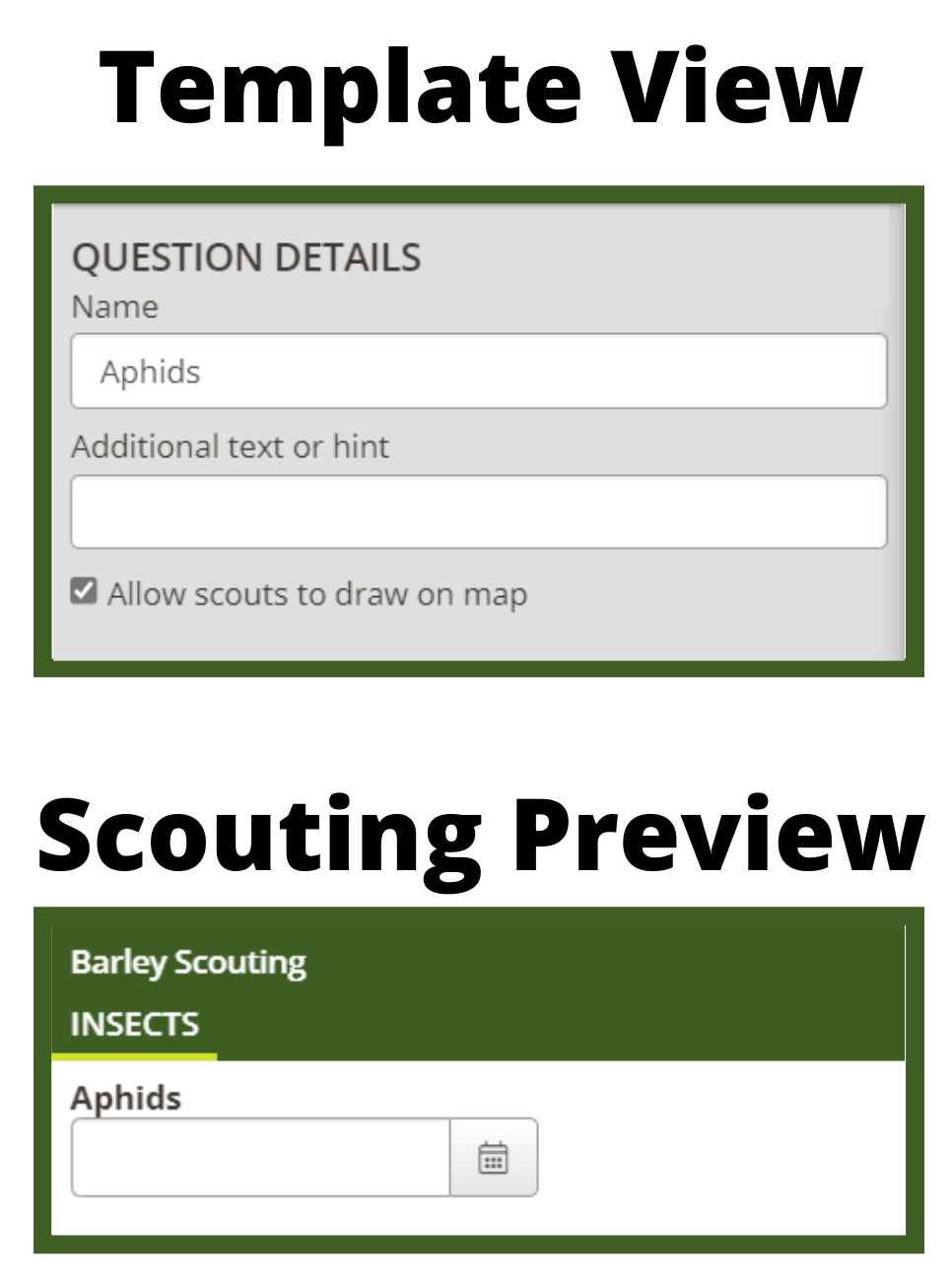 Corn Yield Estimator
The Corn Yield Estimator question can be used to automatically assess corn yields in field by inputting metrics like ear width and length. Learn more about using the Corn Yield Estimator by following these instructions.
You can copy questions you have already added to save time in making your template. To copy a question, select the question and then click the duplicate questions button (pictured below). Then a copy of the questions will populate below the first one, and you will be able to rename it.
After you have finished creating your template make sure to save your work by pressing the Save icon in the upper right-hand corner of the screen. You can then assign it to crops within growing season. For more information on template assignment, see this article.
Please contact FarmQA Support with any further questions