Overview
One requirement for using the FarmQA Scouting App is to have a scouting template assigned to all of the crops a user is looking to scout. Below are instructions on how this assignment can be done.
Steps
Login to FarmQA controller
Next click on "Settings", then "Crops"
Locate the crop a template should be associated to and click the "edit" icon on the right-hand side of the screen.
Next click in the template column to get a drop down list, then select a template (see below).
Finally, click the check mark icon to save the assignment.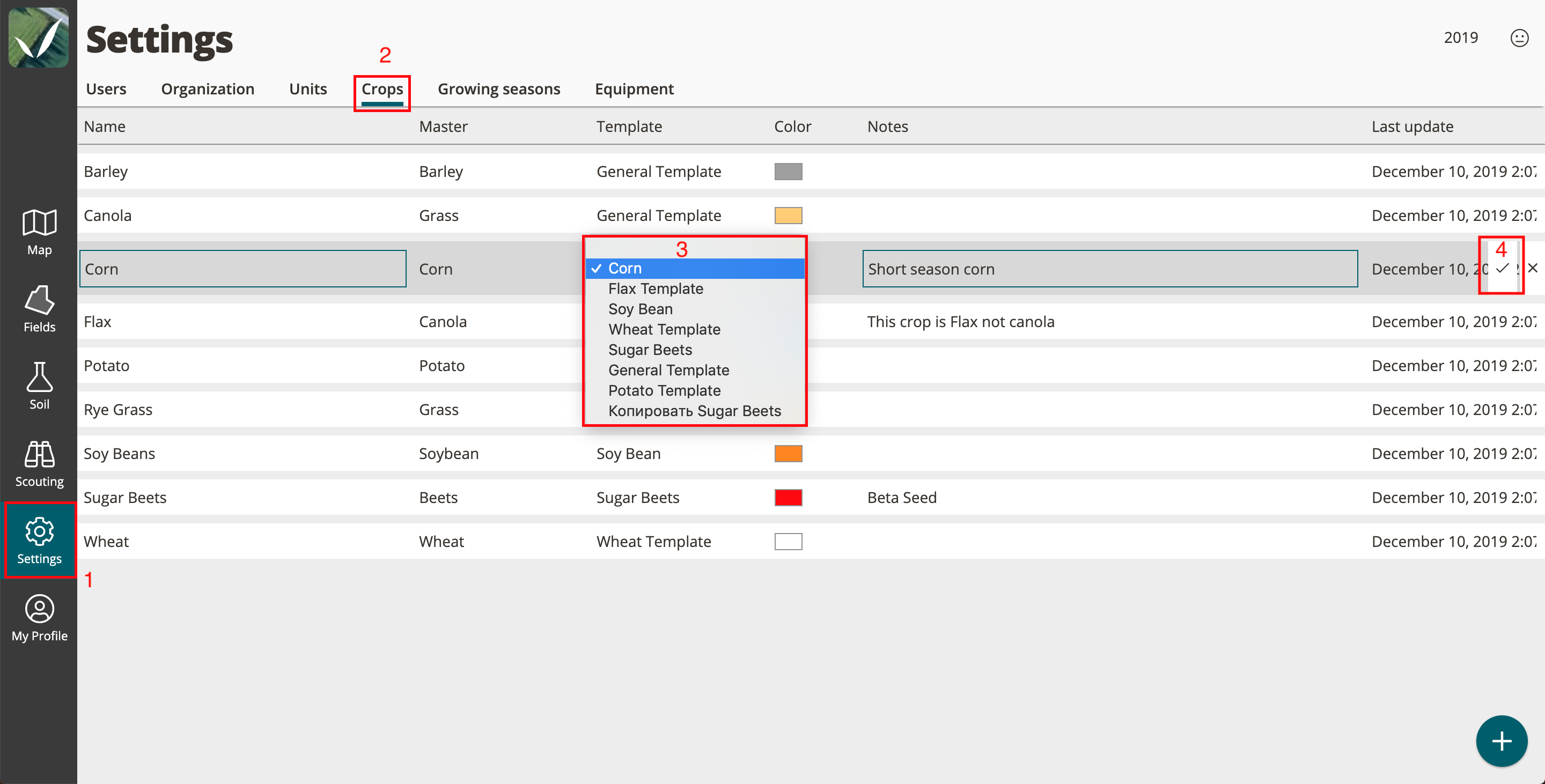 **Troubleshooting: If you do not see the crop you are looking for within the "crop" tab, click the blue plus button in the bottom right to add the desired crop. Follow these instructions for more details.
Please contact FarmQA Support with any further questions