Overview
Before scouting can be done within the FarmQA Scouting application a template needs to be assigned to a crop and a crop to a field. The steps below walk through how this can be done within FarmQA Controller.
Steps
Log in to FarmQA controller  and select an enterprise.
Next click on "Settings", then "Growing Seasons"
Select the growing season the assignment should be made to (2019 in the example below).
Locate the crop a template should be associated to and click the "edit"  icon on the right-hand side of the screen.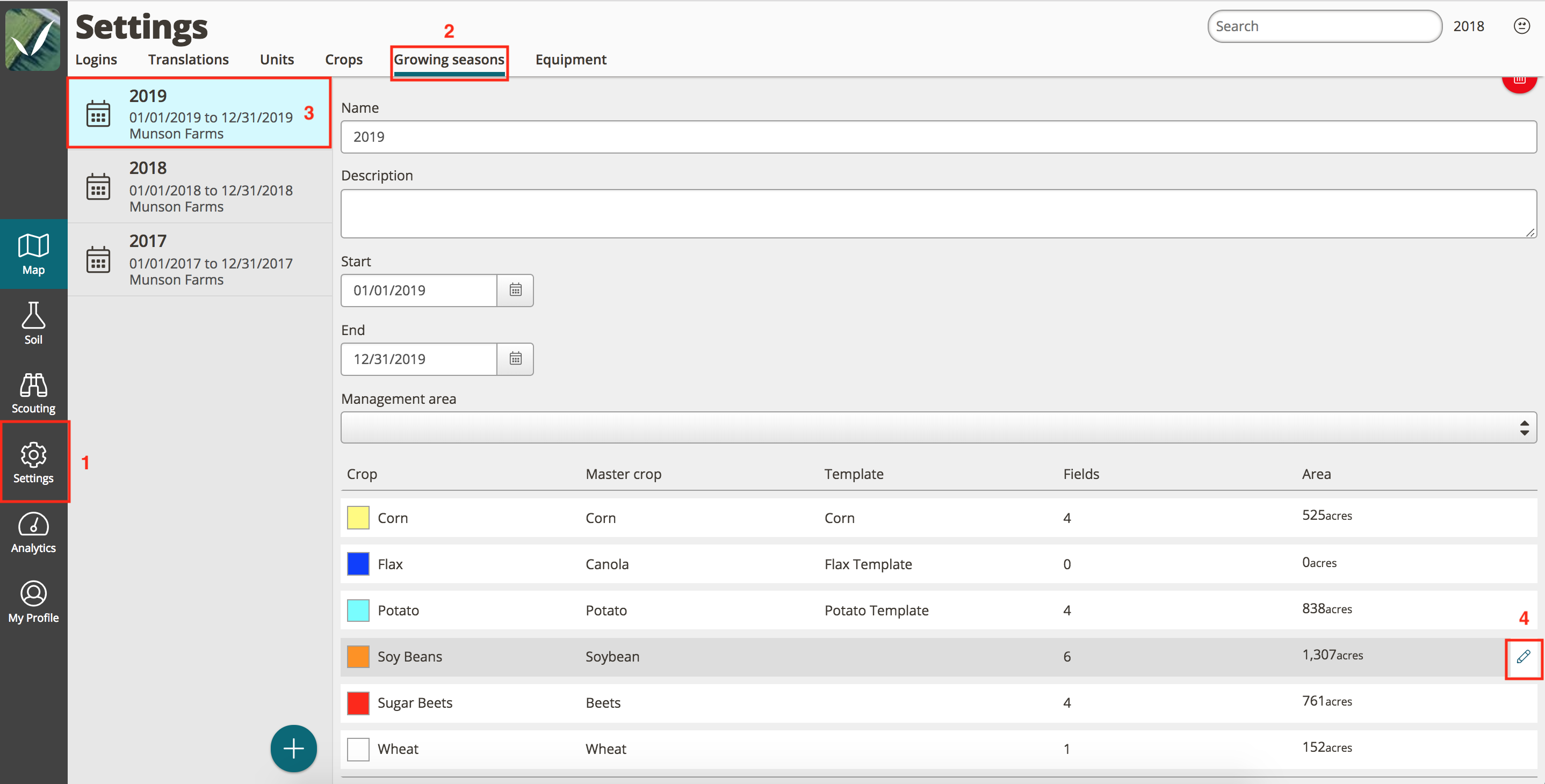 After clicking the edit icon, select the appropriate scouting template in the drop down list.
Finally, click the check mark icon to save the assignment

**Troubleshooting: If you do not see a field available in the FarmQA Scouting Application after following these steps, make sure the field has an assigned crop. For instructions on assigning crops to fields read this article.**
Please contact FarmQA Support with any further questions