When a new crop is created in FarmQA, a default scouting template has to be assigned to that crop. Default scouting templates are used to scout fields that are assigned to that crop. It's easy to adjust the default crop assignment for the crops in your account if needed. Check out the instructions below to learn how to adjust your crop's default scouting template assignment.
Instructions

Log in to your FarmQA account from the web app.
Click on Settings icon, then go to the Crops/varieties tab.
Locate the crop you want to assign a template to. Hover over the crop, then click on the Edit icon at the far-right hand side of the screen.
Select the dropdown menu in the Template column, then choose your desired template (pictured below).
When you're happy with your changes, click on the Finish icon to save your changes.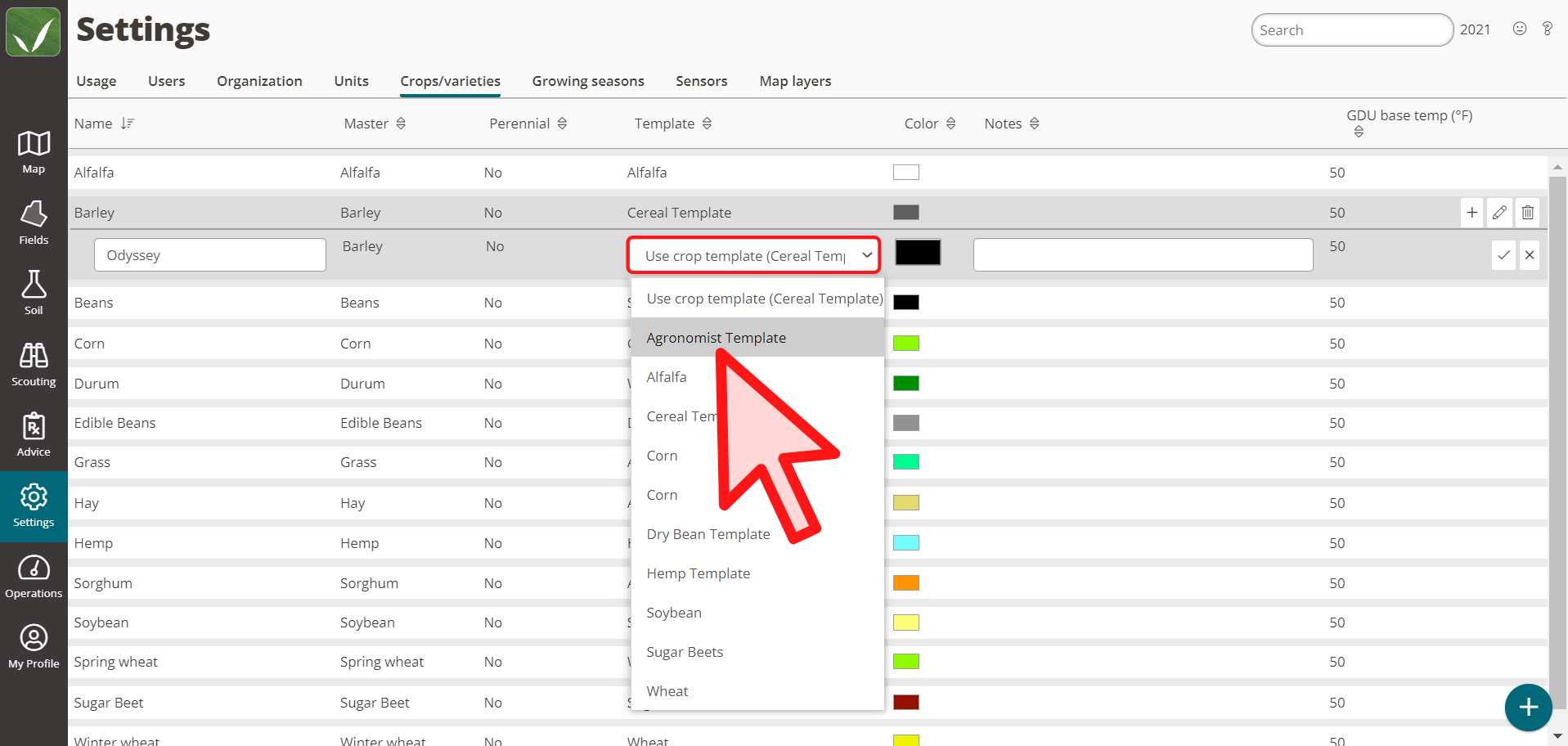 Please contact FarmQA Support with any further questions