FarmQA Scouting Application- Offline Scouting
If a user is scouting in an area with poor connectivity, they should use the offline scouting mode within the FarmQA Scouting App.
This can be done by clicking the slide out pane in the app and toggling on "offline mode" (see below)
In offline mode all of the same functions are available with the exception of having a satellite background map, the ability to submit reports, and the access to historic submitted reports.

Note: Reports can be submitted in bulk once returning to a stable connection.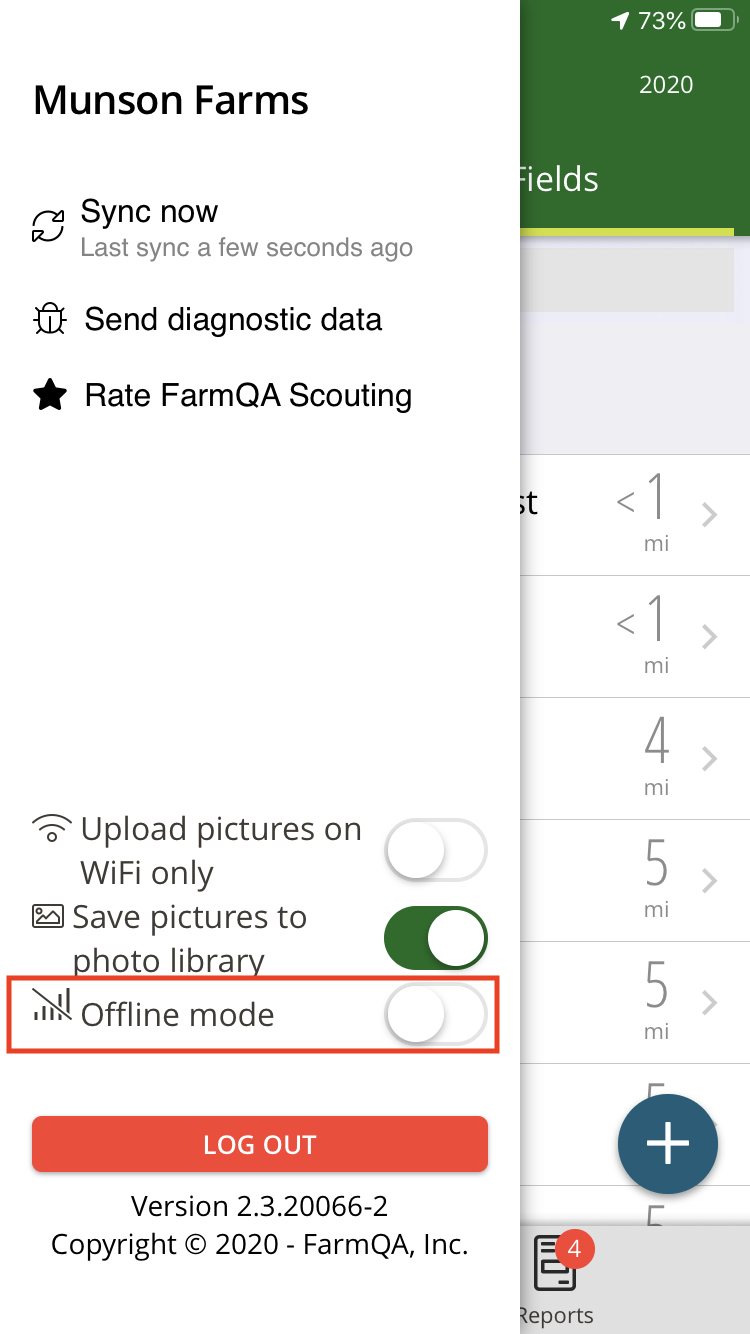 Please contact FarmQA Support with any further questions