If you or one of your users are scouting in an area with poor cellular reception, you can scout with the FarmQA mobile app in offline mode. You maintain most of the functionality you have while you're in offline mode, but there are a few differences you should be aware of. Check out the article below to learn more about using the FarmQA mobile app in offline mode.
Instructions
Log in your FarmQA account from the mobile app if you aren't already.
Go to the Settings page and toggle on Offline mode (pictured below).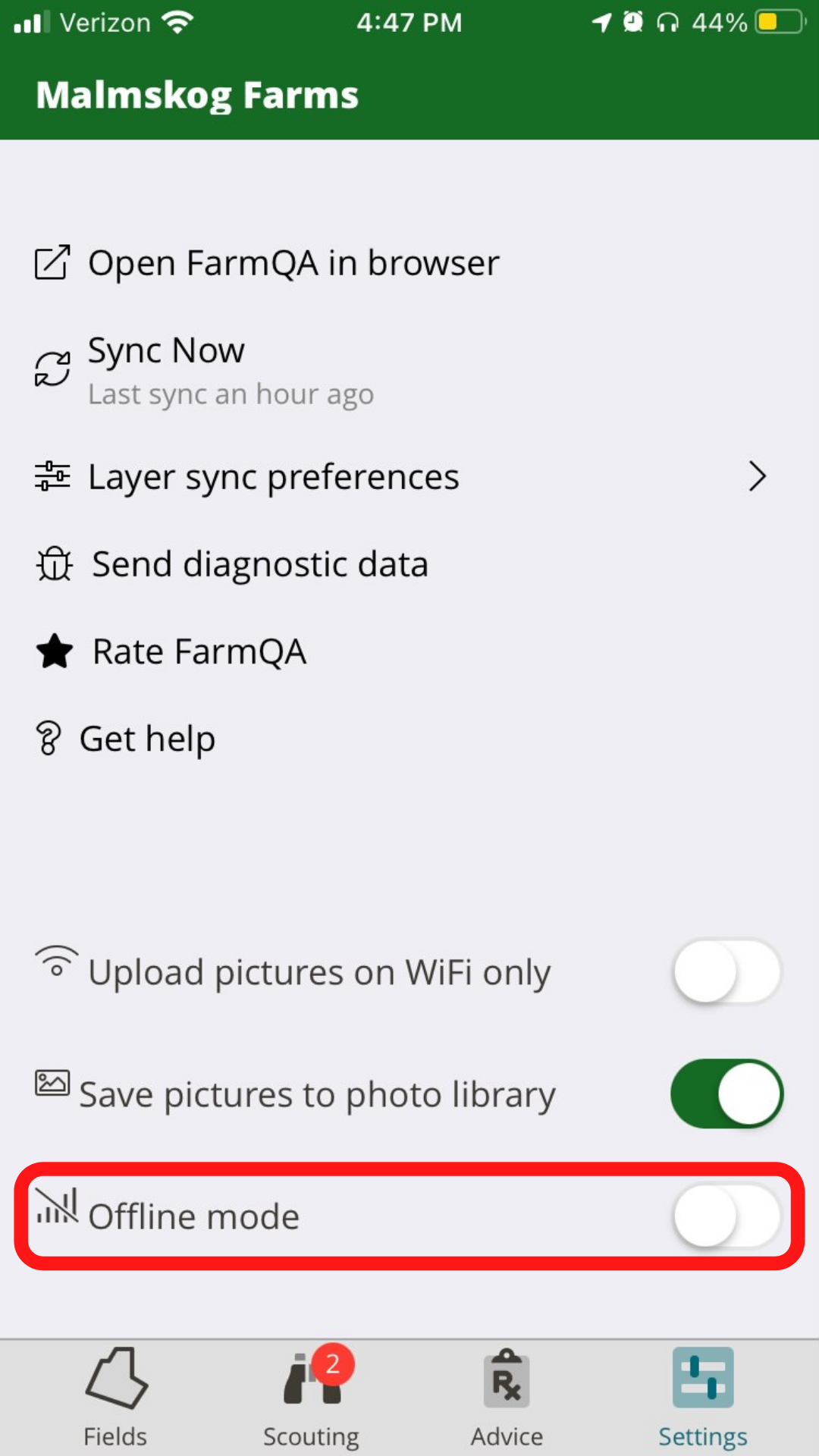 FarmQA Scouting has the same functionality in Offline mode as in online mode with the following exceptions:

You won't have access to any background imagery. You'll still see your field boundaries as is pictured below, so you'll be able to navigate to the area in the field that you want to scout properly.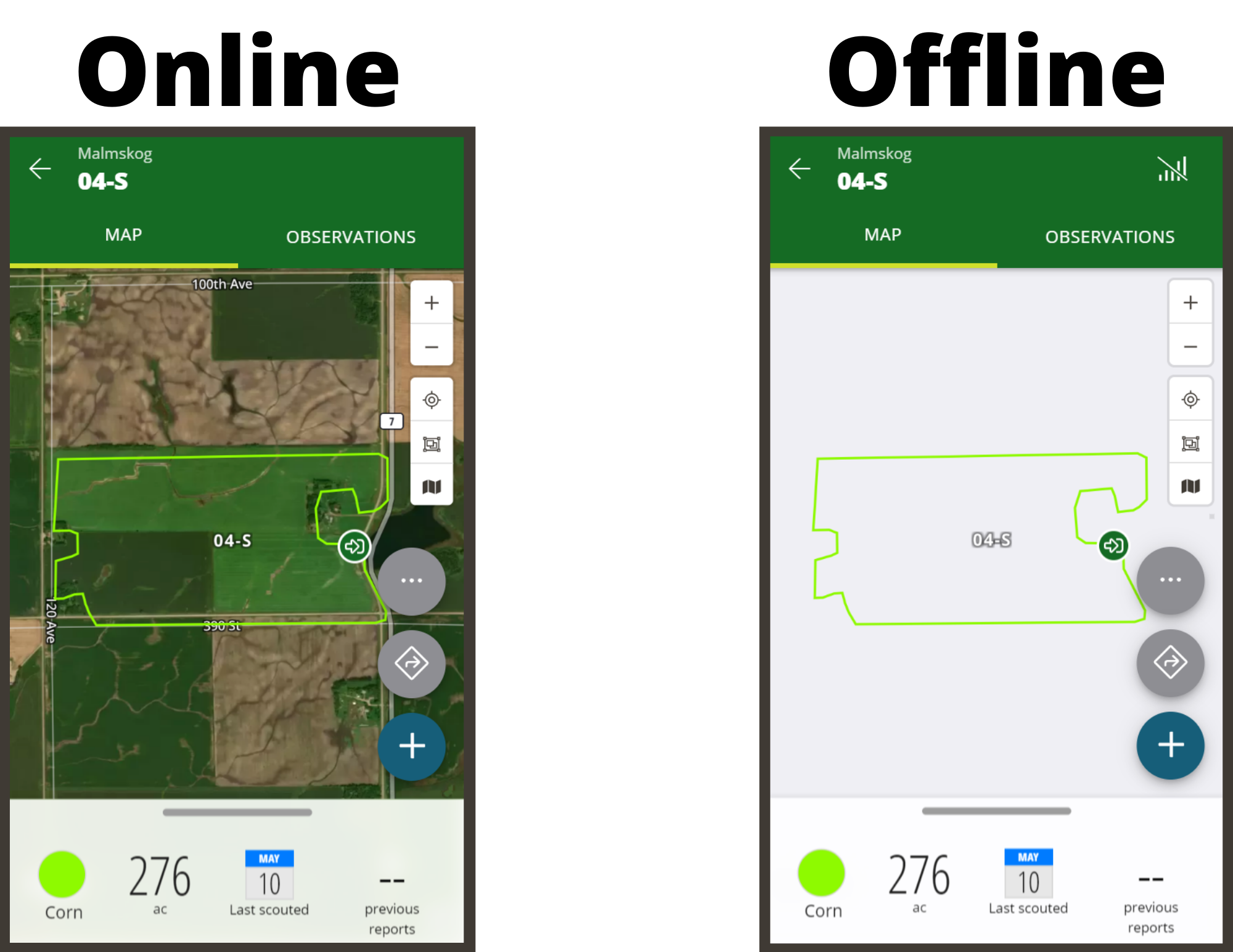 You won't be able to submit scouting reports or recommendations. All scouting reports and recommendations that are filled out while in offline mode will be stored in a queue and will be uploaded to your account when you come online in the order they were filled out in.
You won't be able to access previously submitted scouting reports and recommendations.
Please contact FarmQA Support with any further questions