Users that have a Davis or Pessl weather station integrated with your FarmQA account can easily set the data that comes in from those sensors come through as the default weather data for their fields. This data will then be displayed in the slide out map pane and on scouting reports and recommendations associated with those fields. Check out the instructions below to learn how to set default weather stations for different levels of your FarmQA account.
Instructions
Log in to your FarmQA account from the web app.
Click on the Settings tab, then click on Organization at the top of the screen.
Select the desired level of your organization, then use the Default weather station dropdown menu to set your desired station (pictured below).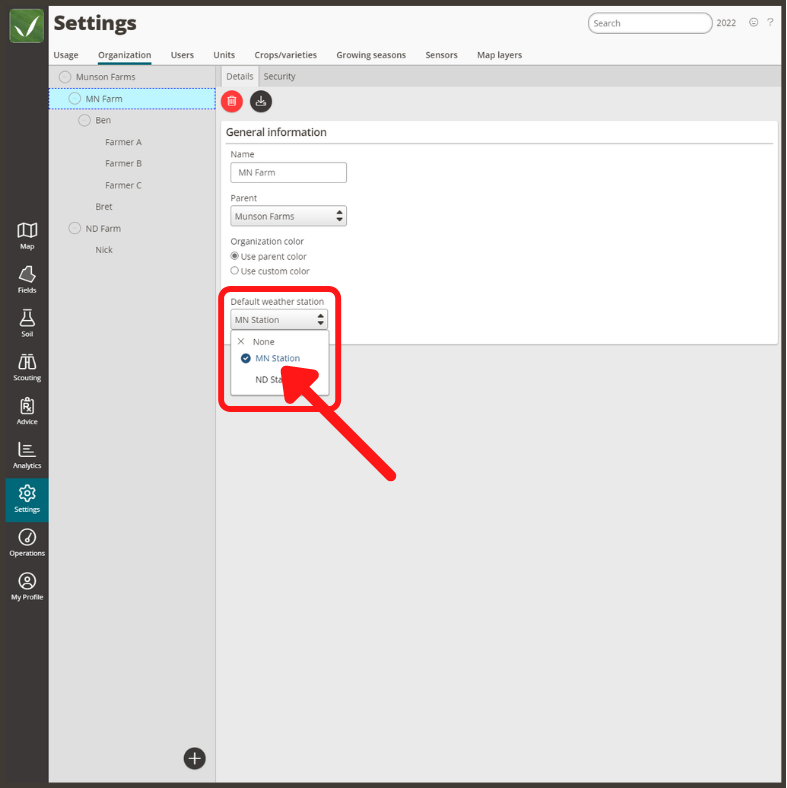 Please contact FarmQA Support with any further questions