Recommendations made in FarmQA can be exported as Excel spreadsheets using the FarmQA web app to provide more ways for users to share information. Additionally, exporting to Excel is a good use case for compliance reporting along with providing additional flexibility to customers in how they want to view rolled up data. Step-by-step instructions on how to export recommendations as Excel files can be found below.
Exporting single reports
Log in to your FarmQA account from the web app.
Navigate to the Advice page, then select the Recommendation report you want to download.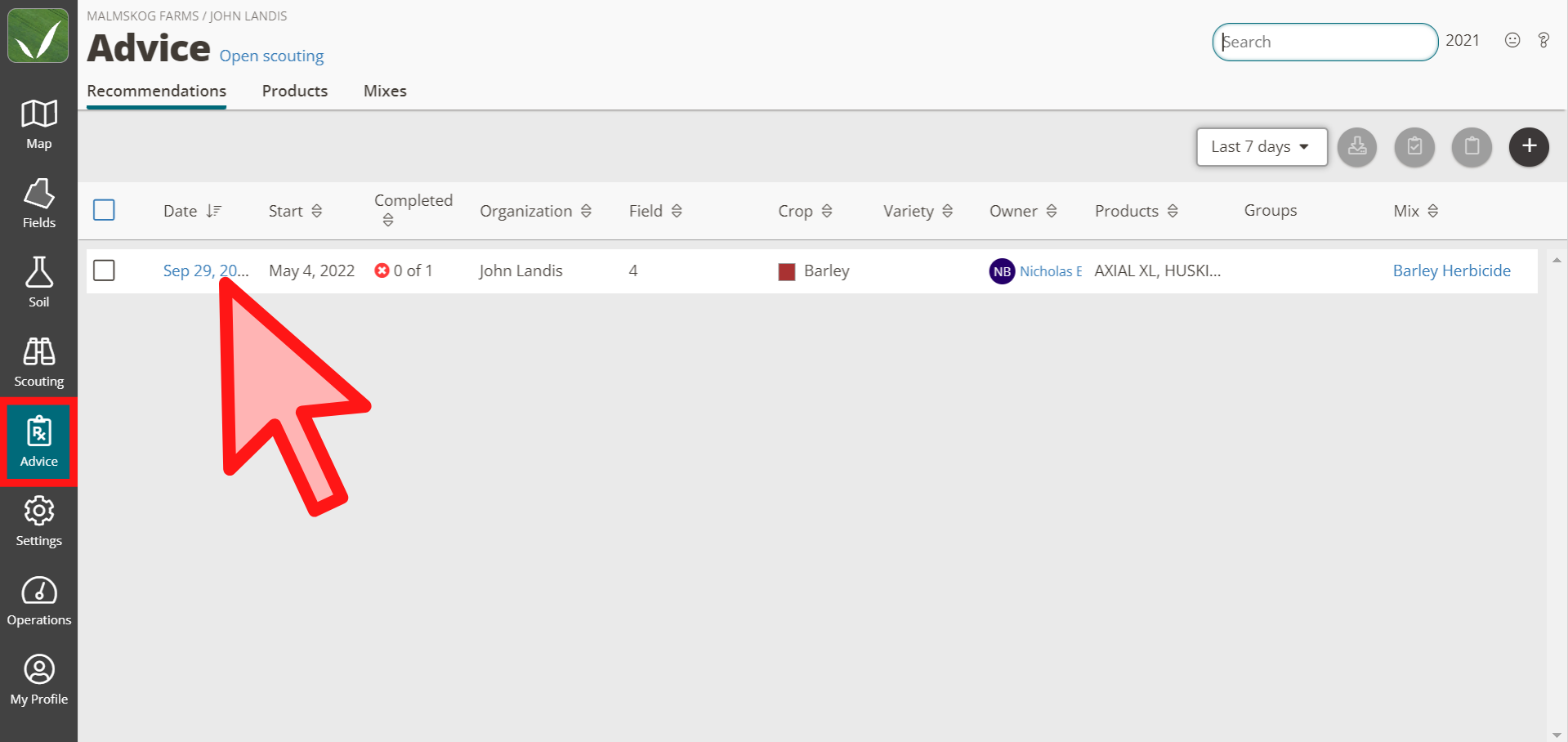 Click on the Export icon above the report, then select the Export option in the Excel column (pictured below).

NOTE: you can choose to include a secondary tab in Excel for automatic product totals. This feature is turned on by default.

Turn this feature off by clicking the dropdown arrow to the right of the export icon.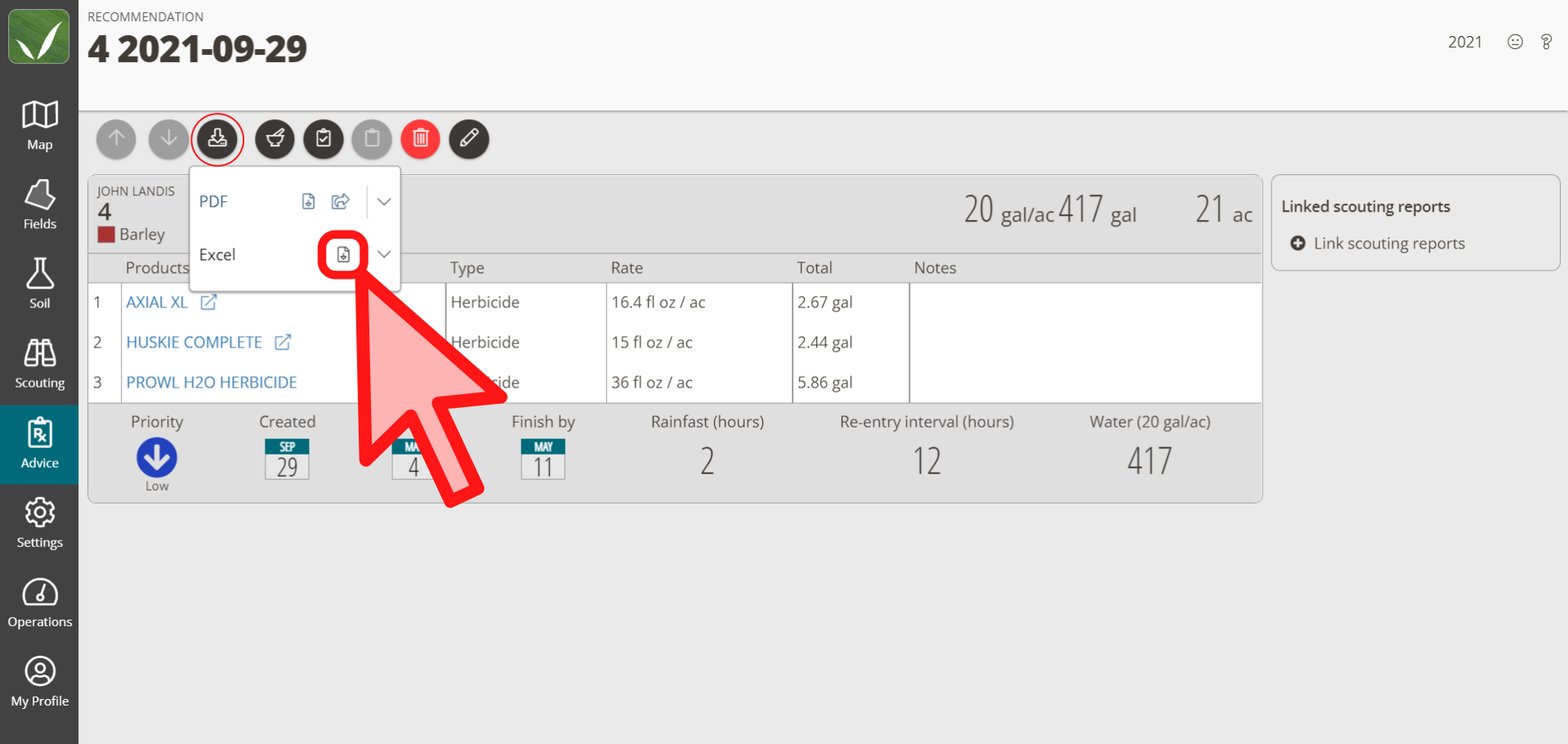 Your Recommendation report will now be downloaded as an Excel document. The Products sheet will display general information about the field(s) relating to the recommendation as well as general product information. The Totals sheet will calculate the total amount of product that needs to be applied to complete the recommendation.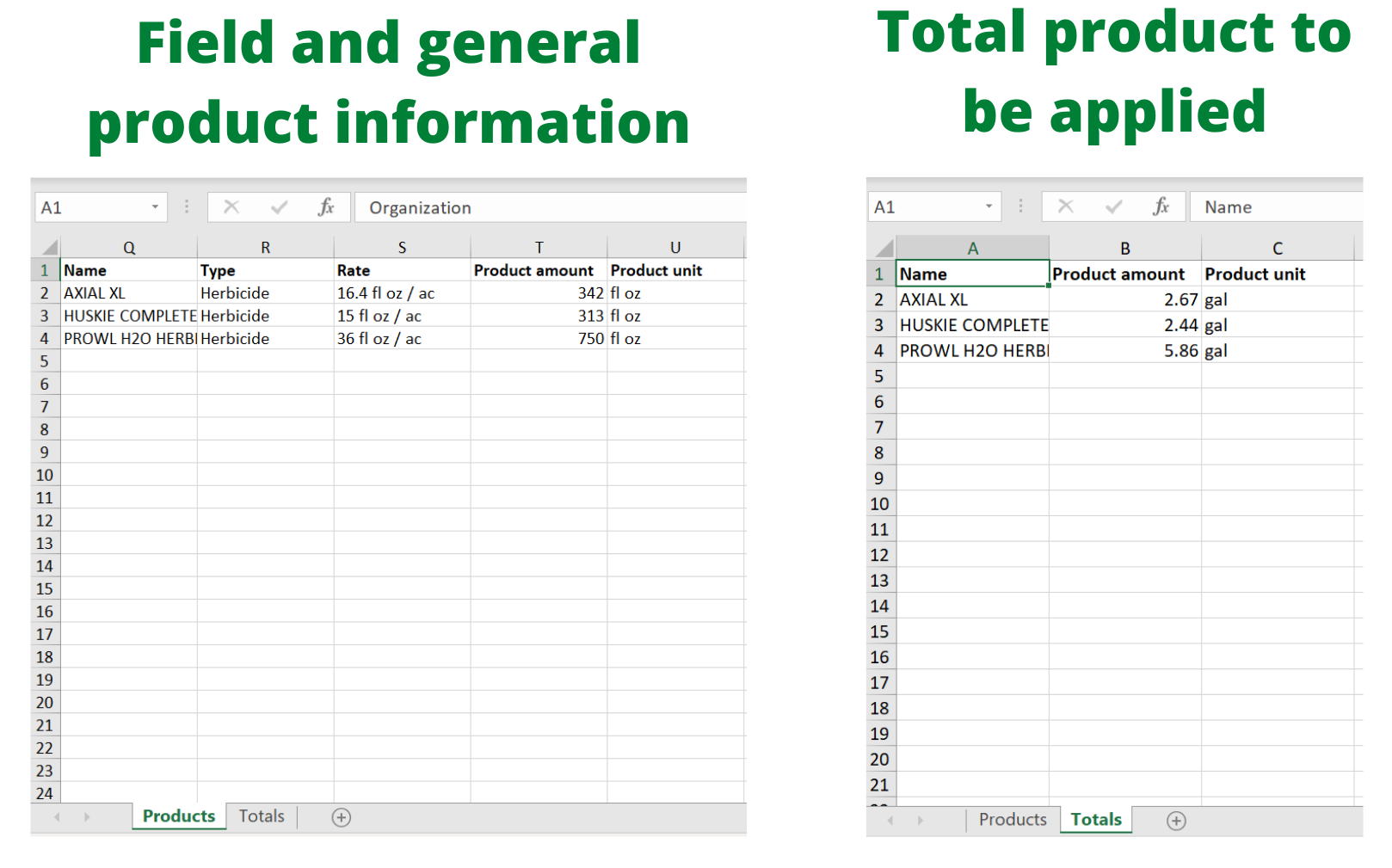 Exporting reports in bulk
Log in to your FarmQA account from the web app if you aren't already.
Navigate to the Advice tab. From the list view of recommendations you can filter all reports down to a subset you want exported. You can do this through the following filters:

Organizational filter: View all the recommendations for one retail branch, agronomist, or grower.

Search:

use the search to view all recommendations for a single field or for a single scout.
Time filter: Set your time filter for the period of time you want to export for.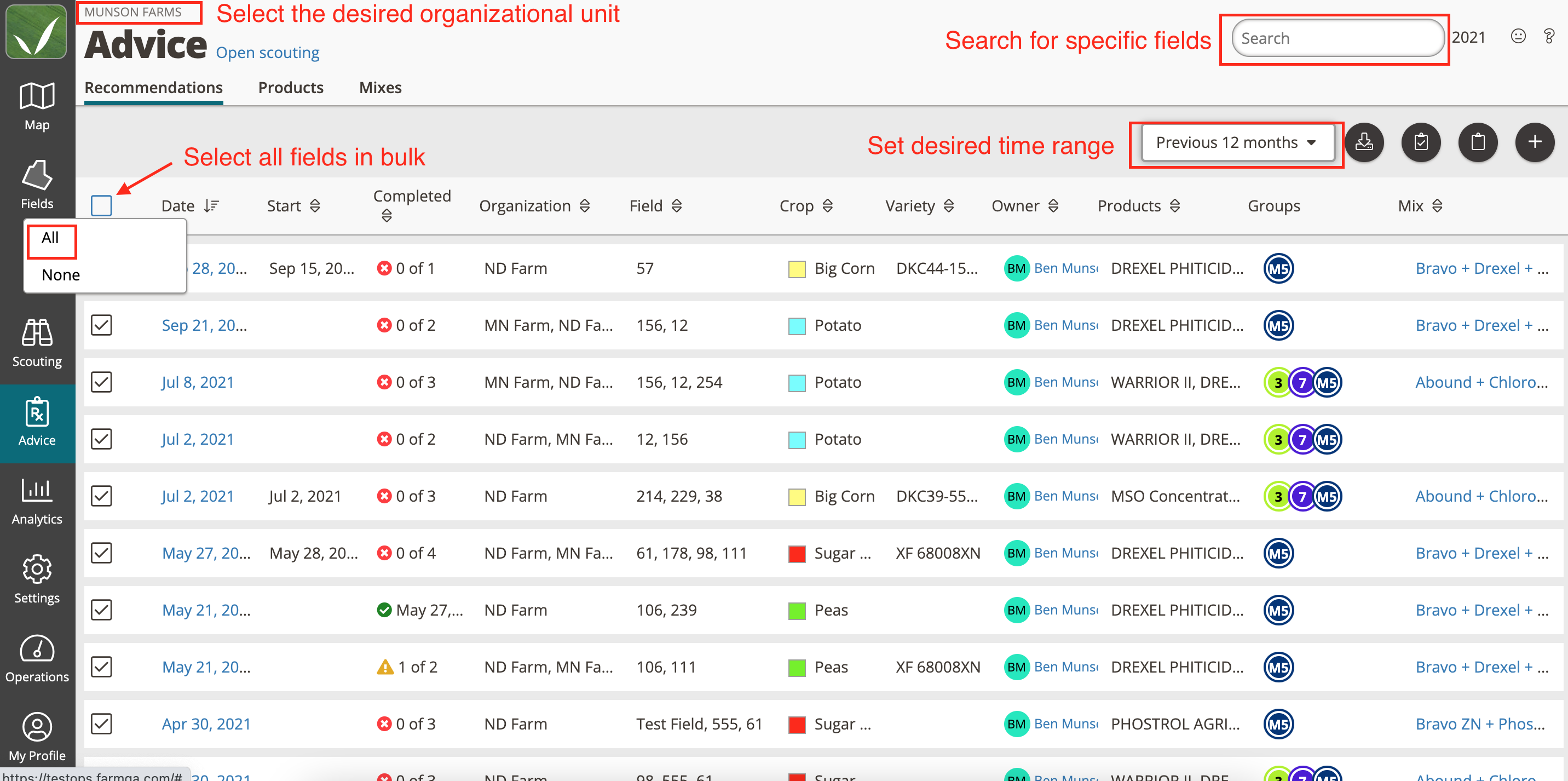 After filters are set, select multiple or all recommendations in the displayed view (pictured below).
Finally click the Export icon in the top right and export to Excel.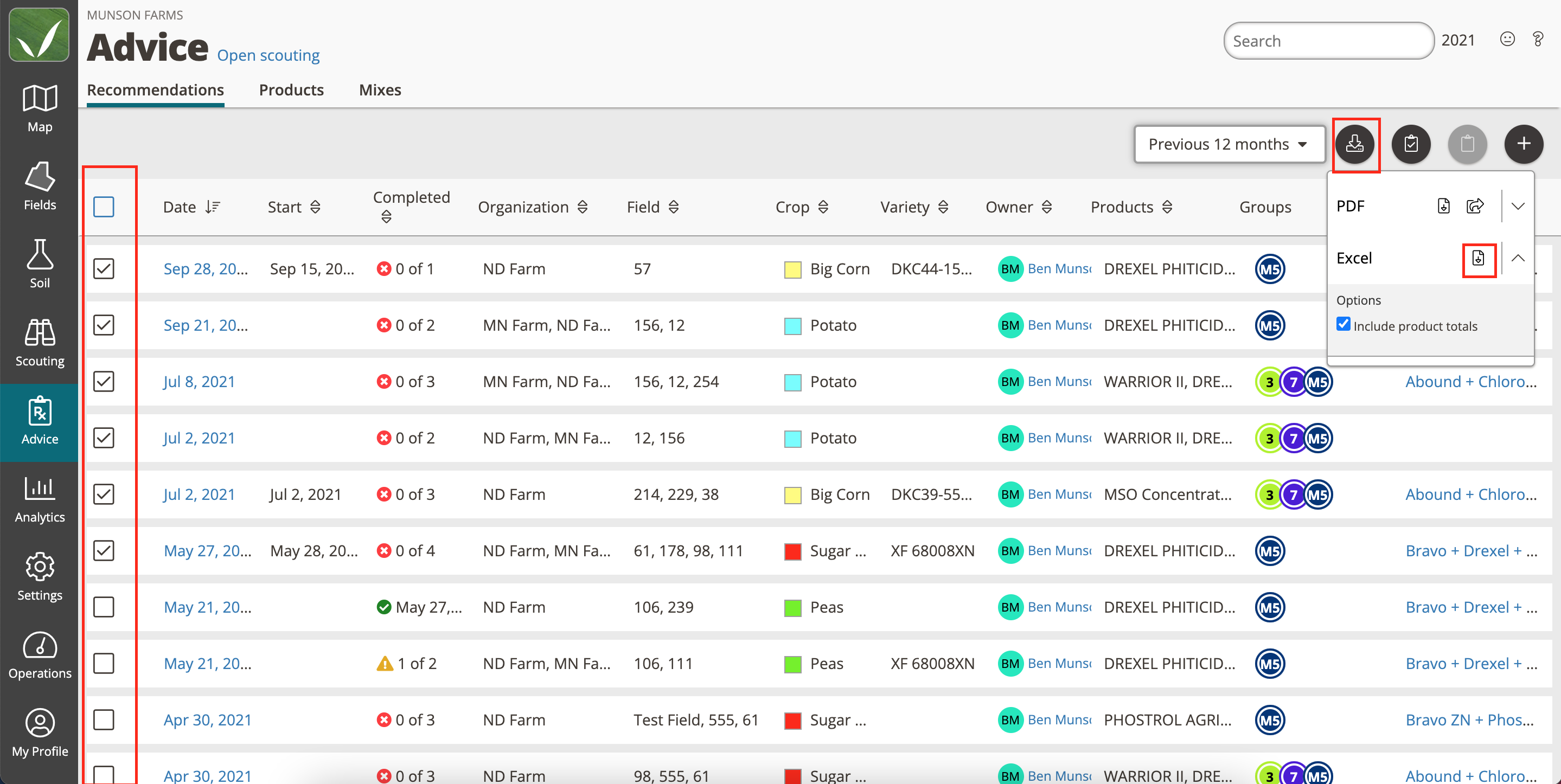 Please contact FarmQA Support with any further questions