Overview
Within FarmQA a user can write a partial field chemical recommendation. This allows users to enter a field size value less than the total size to be used in automatic product calculations. This is primarily used in a spot spraying scenario where only a portion of the field will be sprayed. See the instructions below for more details.
Setting a partial field value
Login to the FarmQA Scouting application or FarmQA Controller
Start the recommendation writing process and select fields

Next click the "edit field details" button (see below)
Click on the field you want to write a partial recommendation for and enter the field size (see below)
Add any additional notes you would like (optional)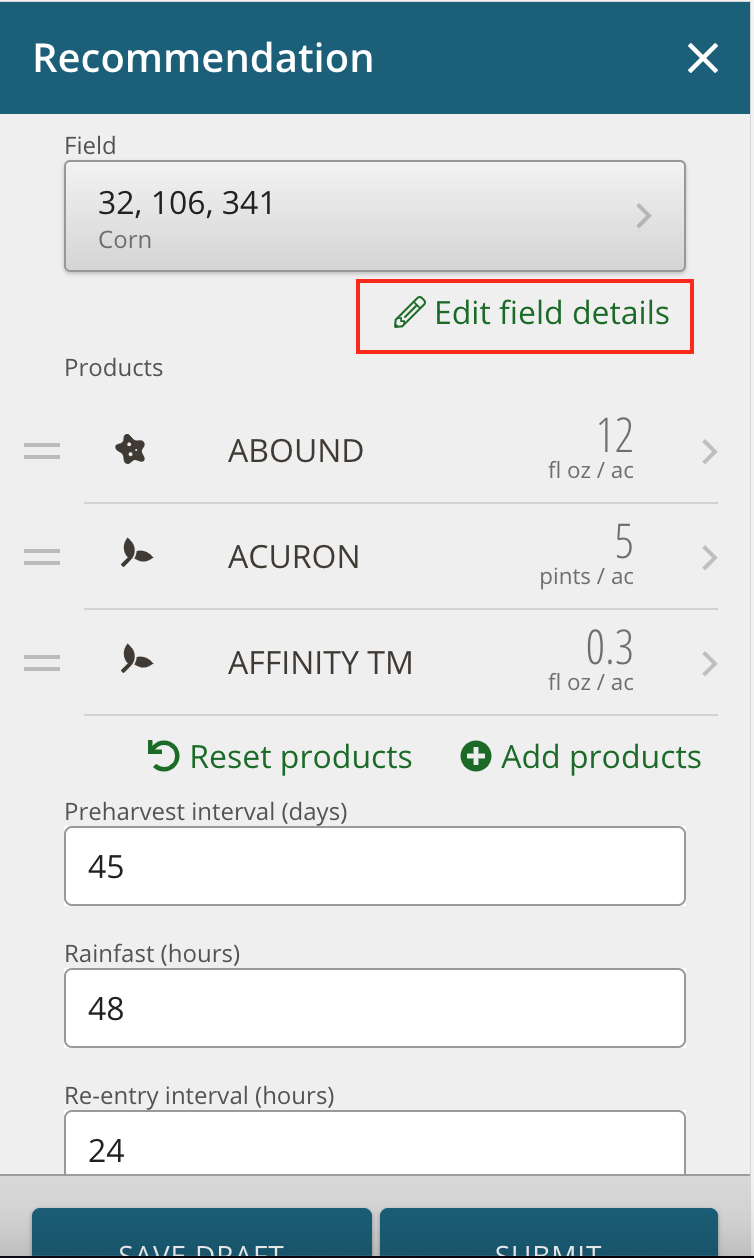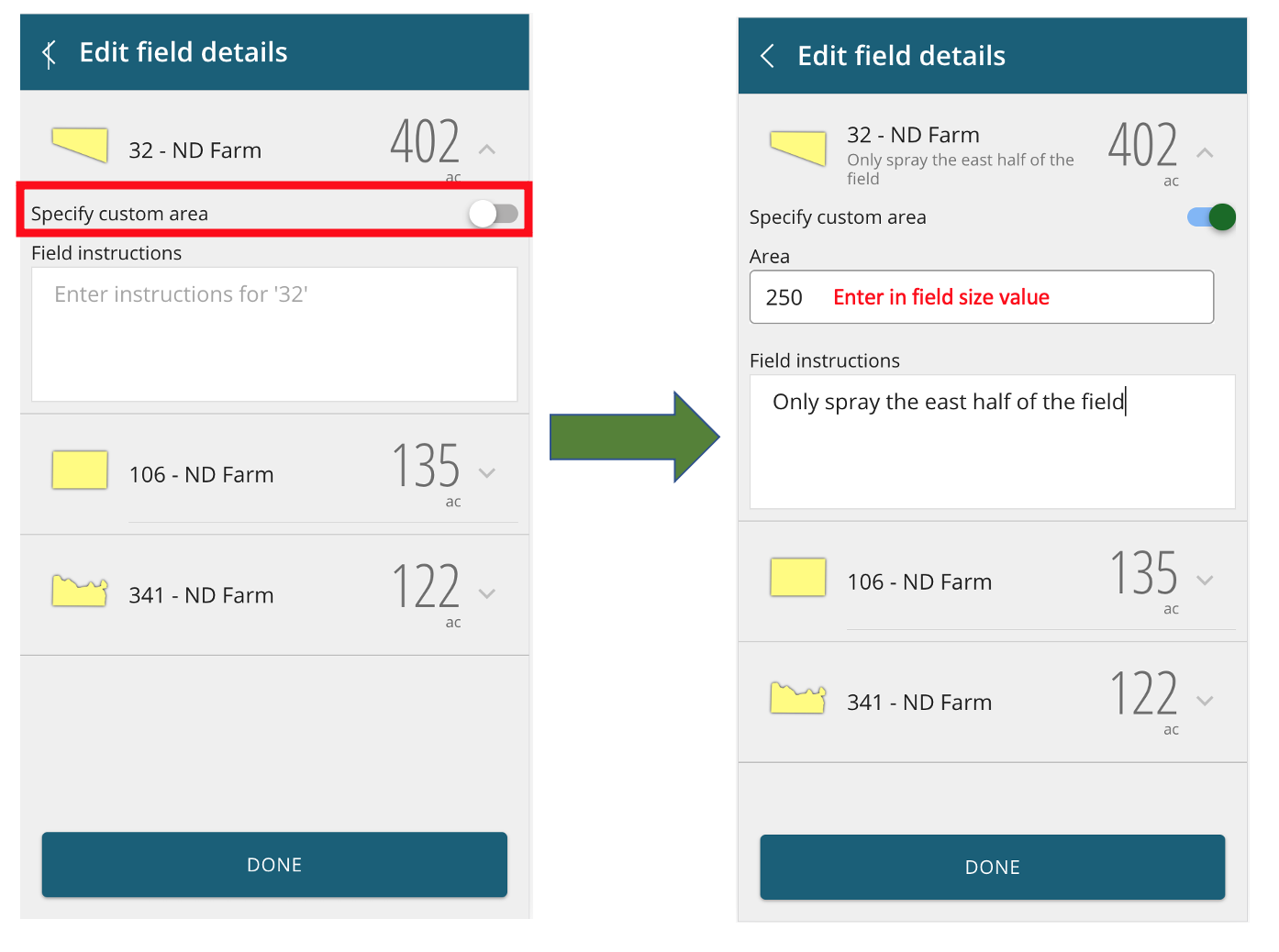 Viewing the product total calculations
Complete the recommendation and view it as a PDF or within FarmQA Controller

Note that the fields that are to be spot sprayed will show the reduced value, which is used in the product total calculations.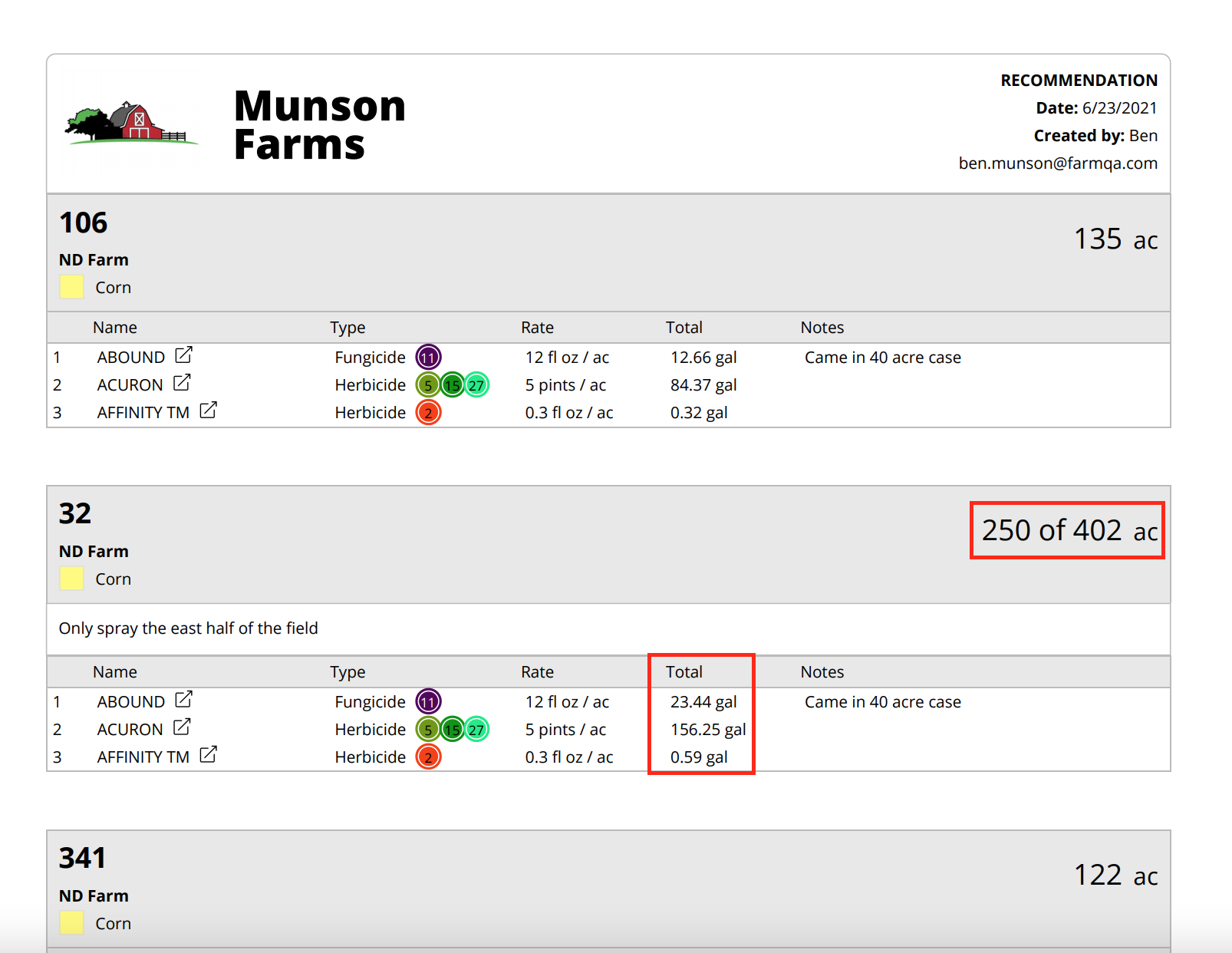 Please contact FarmQA Support with any further questions