Account enterprise administrators are able to download the field boundaries in their account from the Settings

tab. All shapefiles downloaded from FarmQA will be in a .kmz file. Refer to the article below for instructions on how to download your shapefiles from FarmQA.
Instructions

Log in to your FarmQA account from the web app

Click on the Settings icon, then go to the Organization tab
Select the level of your organization structure you want to download your shapefiles from. For example, in the picture below, if the root level of the organization Malmskog Farms is selected, you'll download all the field boundaries in the organizations under it, including those in Dakota Farms, Derrick's Beet Farm, Flom Area Farms, and Tublerone Farms. If you just select Dakota Farms, however, you'll only download the field boundaries that are assigned to that level.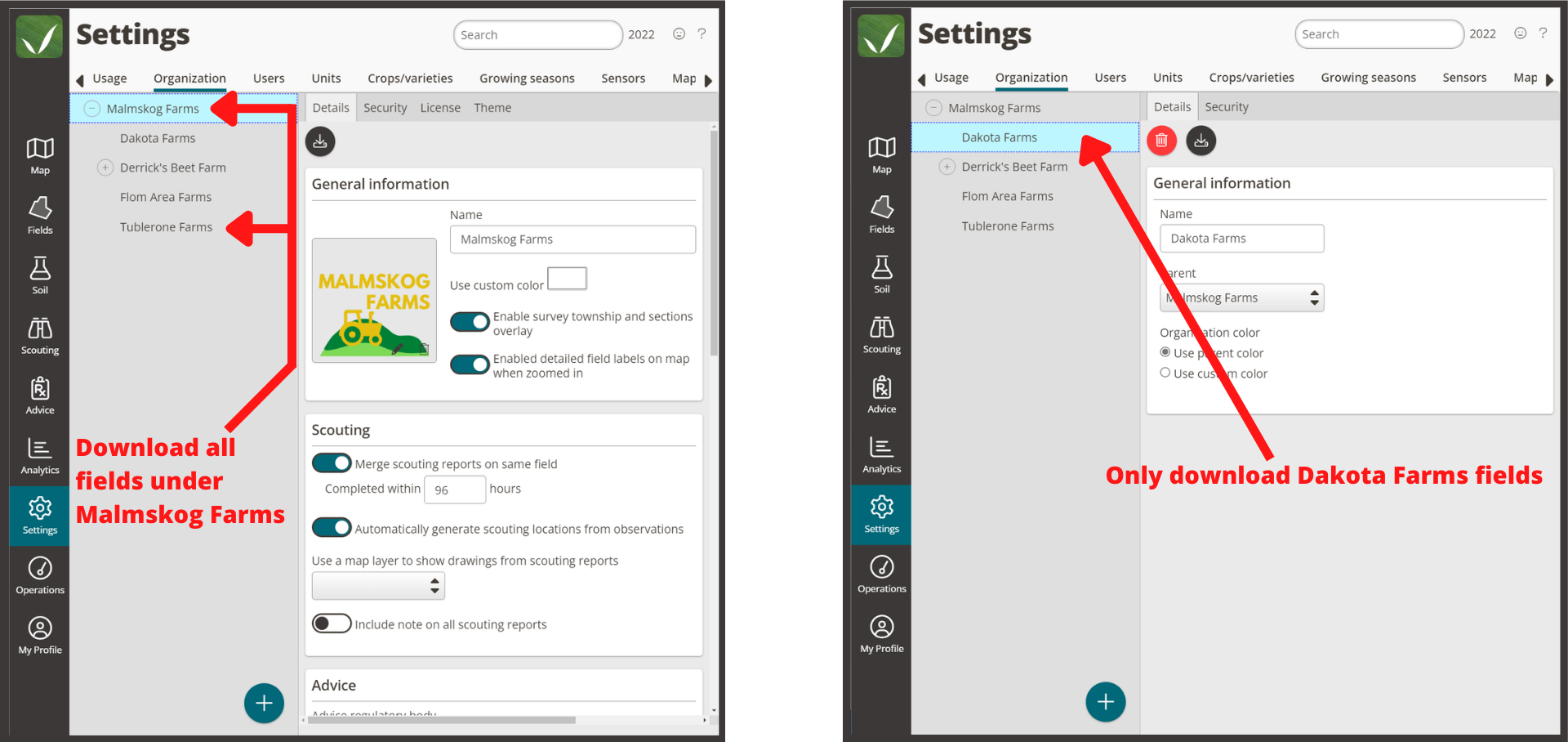 Click the Download button above the General Information header to download your shapefiles.
Please contact FarmQA Support with any further questions