NDVI imagery can be a powerful tool to help you understand crop growth and pressures within your fields. Being a normalized index, NDVI values in field can easily blend together, like in the unadjusted NDVI picture below. To compensate for this and allow for you to better identify areas of crop stress, NDVI imagery in FarmQA can be converted into dynamic NDVI where values are rescaled to match the highs and lows in the field. This allows you to better identify areas that might need attention, like in the dynamic NDVI picture below.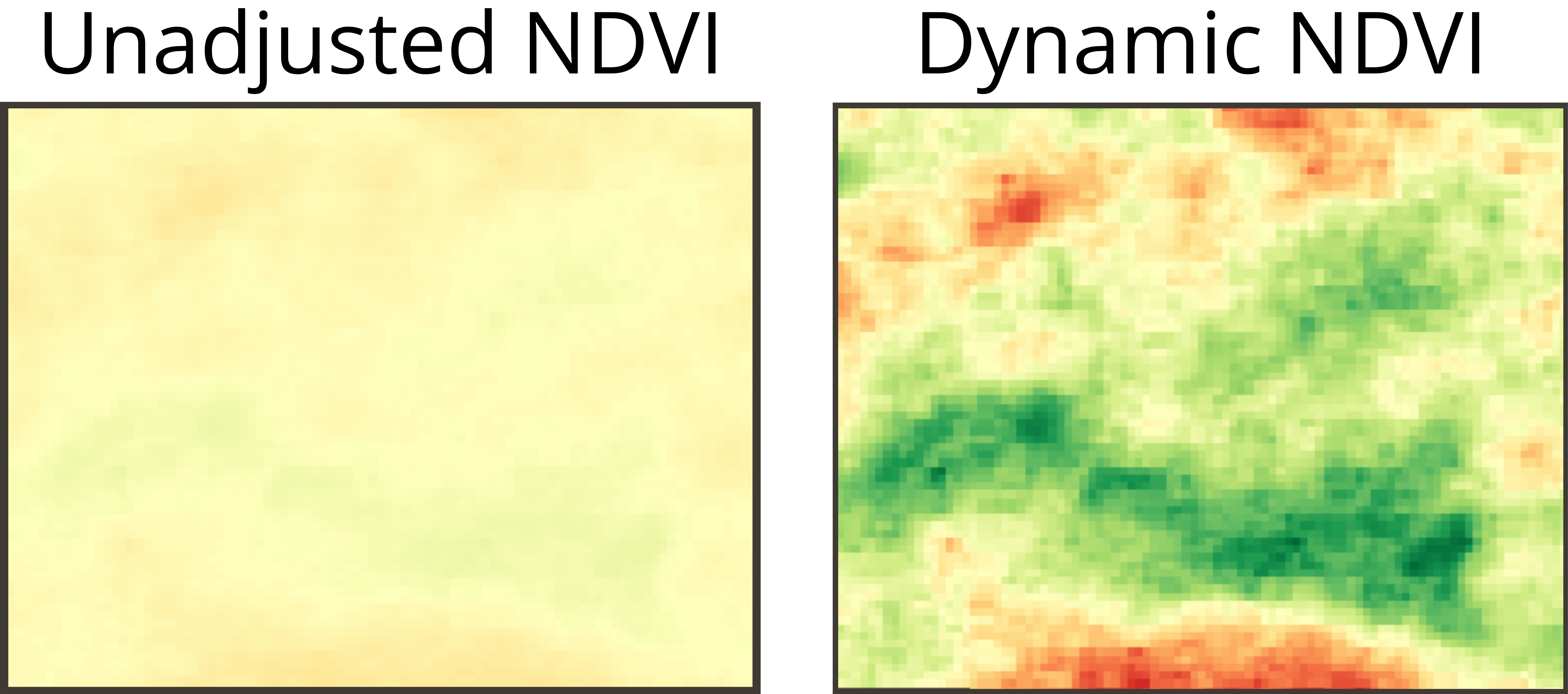 Dynamic NDVI is currently only available for NDVI imagery imported to your account through Planet imagery integration. We are currently developing the capability to produce dynamic NDVI from other imagery sources. Dynamic NDVI is automatically generated using the NDVI imagery you get from your Planet subscription. This article will walk you through how to load your dynamic NDVI imagery into a map layer.
Instructions
Log in to your FarmQA account from the web app as an enterprise administrator.

NOTE:

only enterprise administrators can setup NDVI imagery for their FarmQA accounts. If you are not an enteprise administrator, pass these instructions on to them.

Click on the Settings icon, then click on the Organization tab.
Select the base level of your organization, then scroll down the Details tab until you find the Planet integration section.
Under the Add dynamic NDVI images to layer header, use the dropdown menu to select the imager layer you want to use to store you imagery (pictured below).

Check out this article to learn more about setting up map layers in your account.

Click the Save button in the Planet integration section to save your changes (pictured below).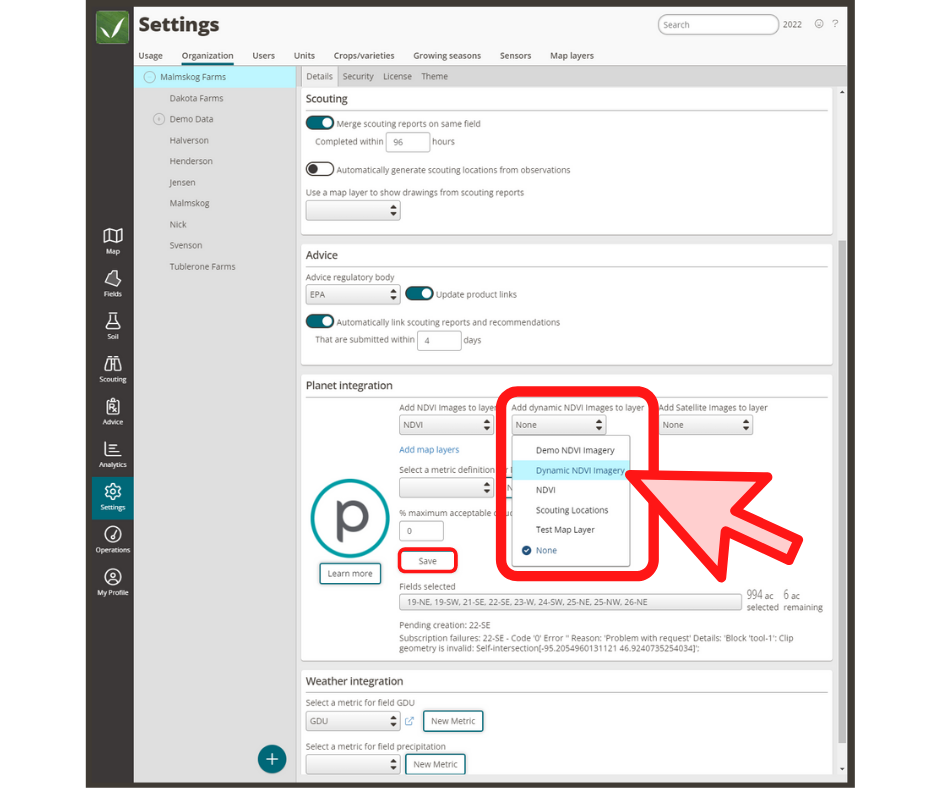 You can now view your dynamic NDVI imagery by turning on the appropriate map layer in the map tab.

Check out this article to learn about viewing map layers in your FarmQA account.
Please contact FarmQA Support with any further questions