Geomarkers in FarmQA can be added one at a time from the FarmQA mobile app, but if you already have geomarkers made and stored in a geospatial file, those can be brought in in bulk from the FarmQA web app. The points you want to add as geomarkers to your marker layer must be uploaded in a zipped folder and be in one of the three following formats:
An ESRI shapefile, which includes a .shp, .shx, and .dbf file.
A KML file.
A KMZ file.
Check out the instructions below to learn about how to bulk add points to a marker layer as geomarkers.
Instructions

Log in to your FarmQA account from the web app.
In the Map tab, click on the slide-out map pane. Locate the marker layer you want to add geomarkers to under the MARKERS header.
Click the Edit icon next to the marker layer you'd like to add geomarkers to (pictured below).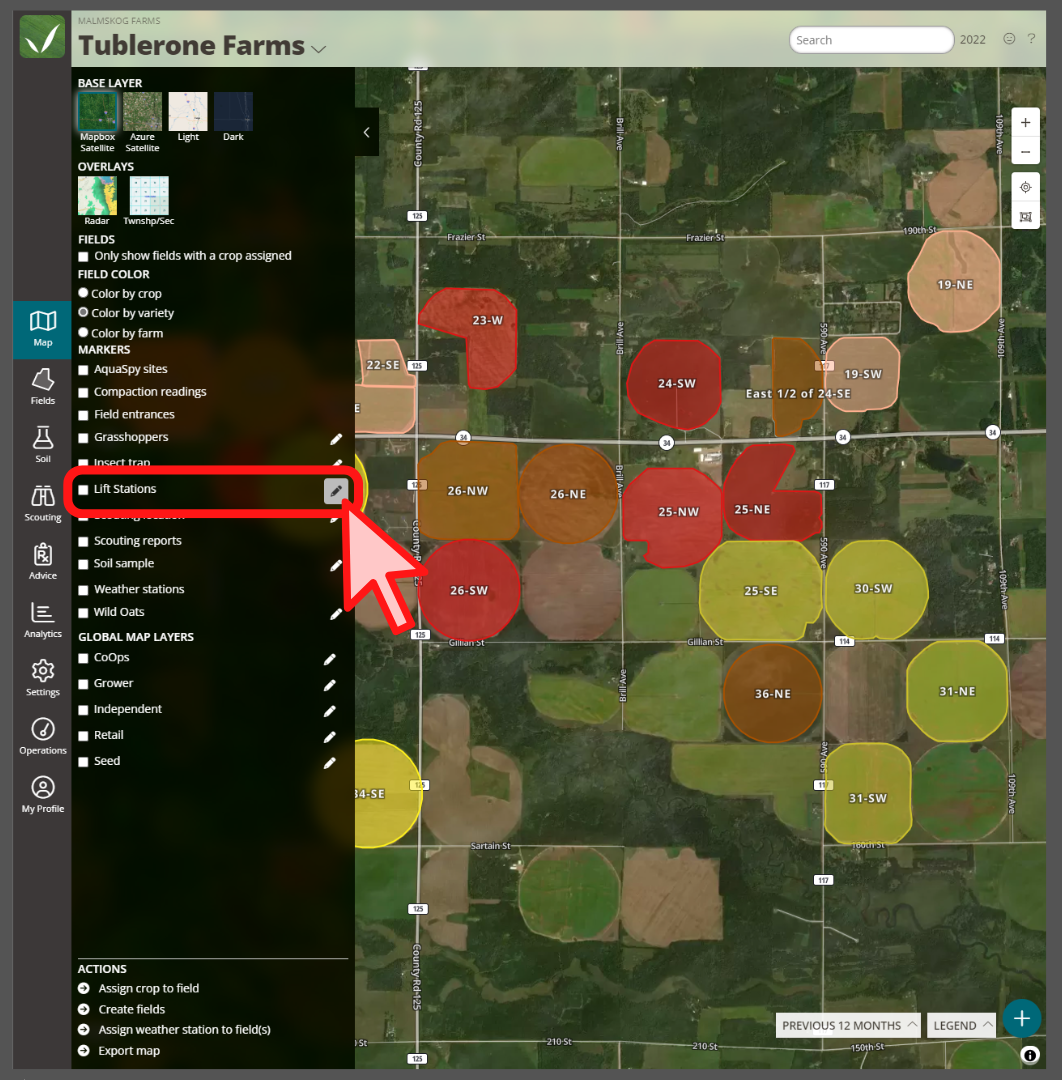 In the Edit markers pane, drag the zipped folder containing the shapefile with the points you want to upload into the box with the dashed border (pictured below).

NOTE:

you can also click the box with the dashed border to open up a file explorer window and browse your computer for the zipped shapefile in question.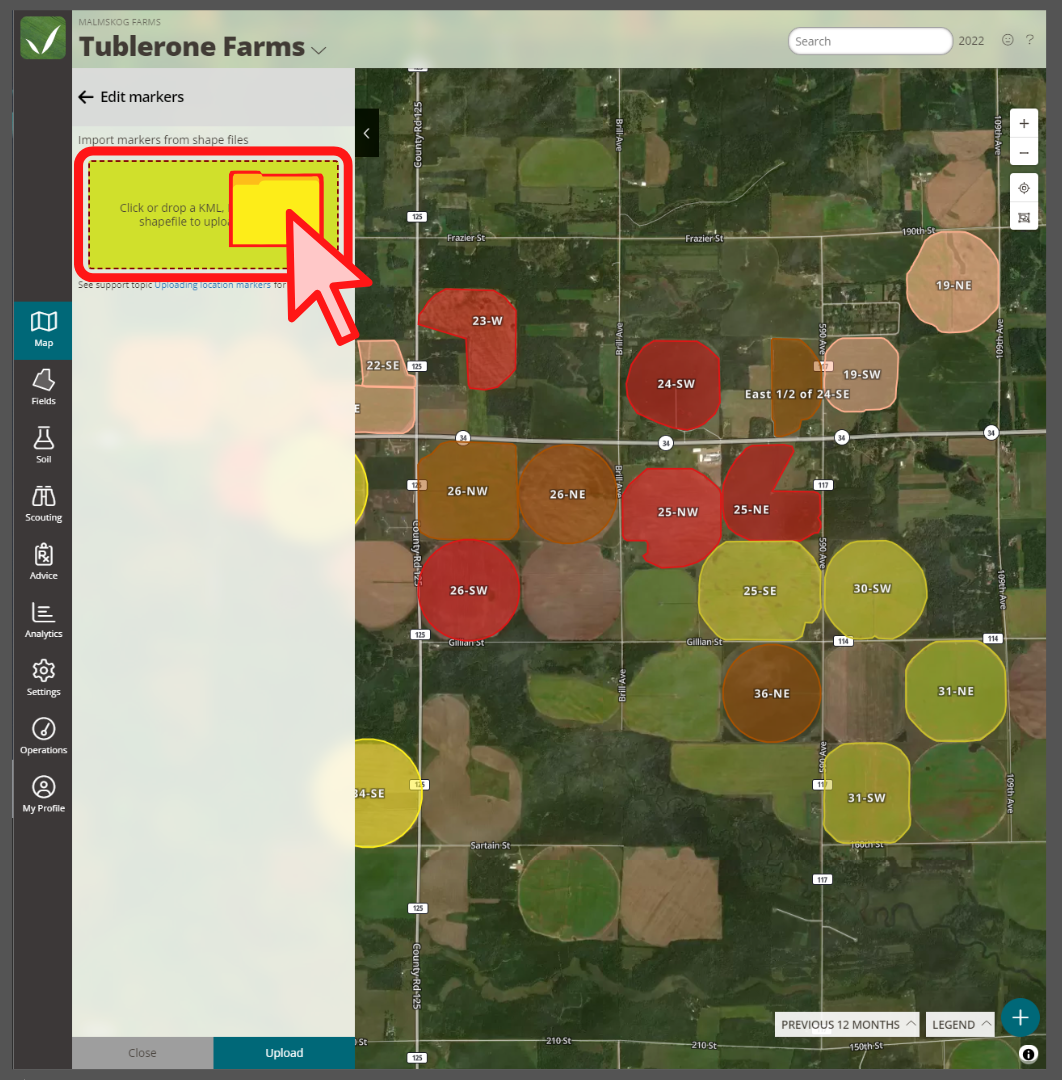 Your points will now be added to the marker layer.
Please contact FarmQA Support with any further questions