Overview
Within FarmQA a user can overlay spray events onto analytical graphs. This gives users the ability to easily view trends and pressure values over time while also understanding when they made chemical applications. For example, a trendline of Aphid pressure can be viewed with spray dates overlaid to assess efficacy. See the instructions below for more details.
Instructions (BETA FEATURE)
Open FarmQA Controller
Click on the Analytics tab from within the left-hand panel.
Next click the Analyze tab at the top left and select a metric to display (aphids for example). Make sure to also adjust the time range to include the data you want to see
Finally, toggle on the "Show recommendations" option at the bottom of the graph. You will now see added icons which represent when fields were sprayed.
Hover over the icon to see the details of what was sprayed and when with the field name included.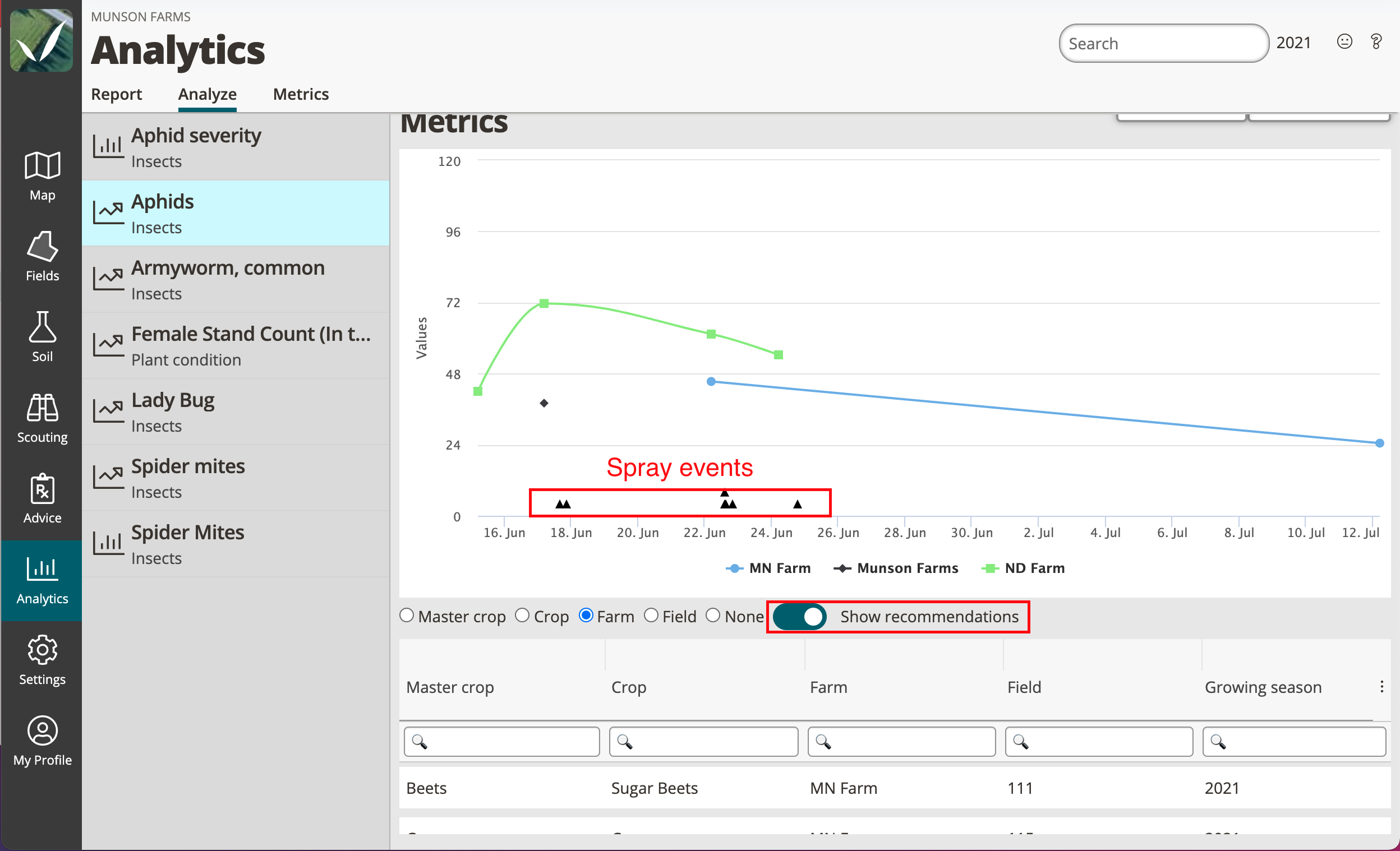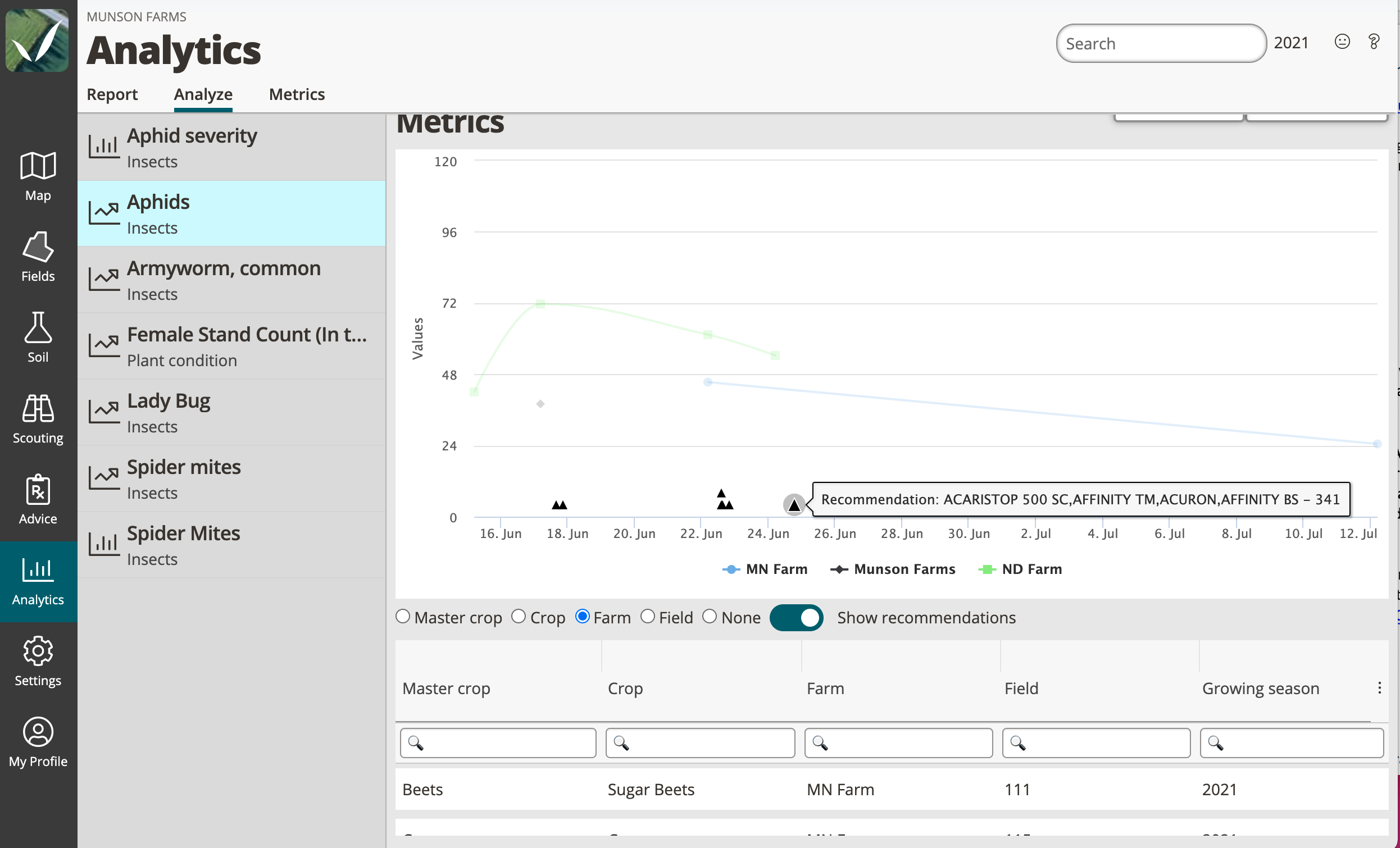 Please contact FarmQA Support with any further questions