Overview
FarmQA has an optional auto-update feature for EPA product labels. See the instructions below for how this can be turned on within your account.
Instructions
Login to FarmQA controller.

**The following steps can only be done by an administrator or an agronomist. If you are not one of these roles then send these instructions on to an admin.

Click the "settings" tab on the left-hand side, then "Organization"
Within the organization tab click on the "Details" tab, then scroll to the "Advice" section within the middle pane. (see below)
Next toggle on the "Update product links" option
These steps will result in new labels being made available automatically within FarmQA whenever the EPA updates the label within their system.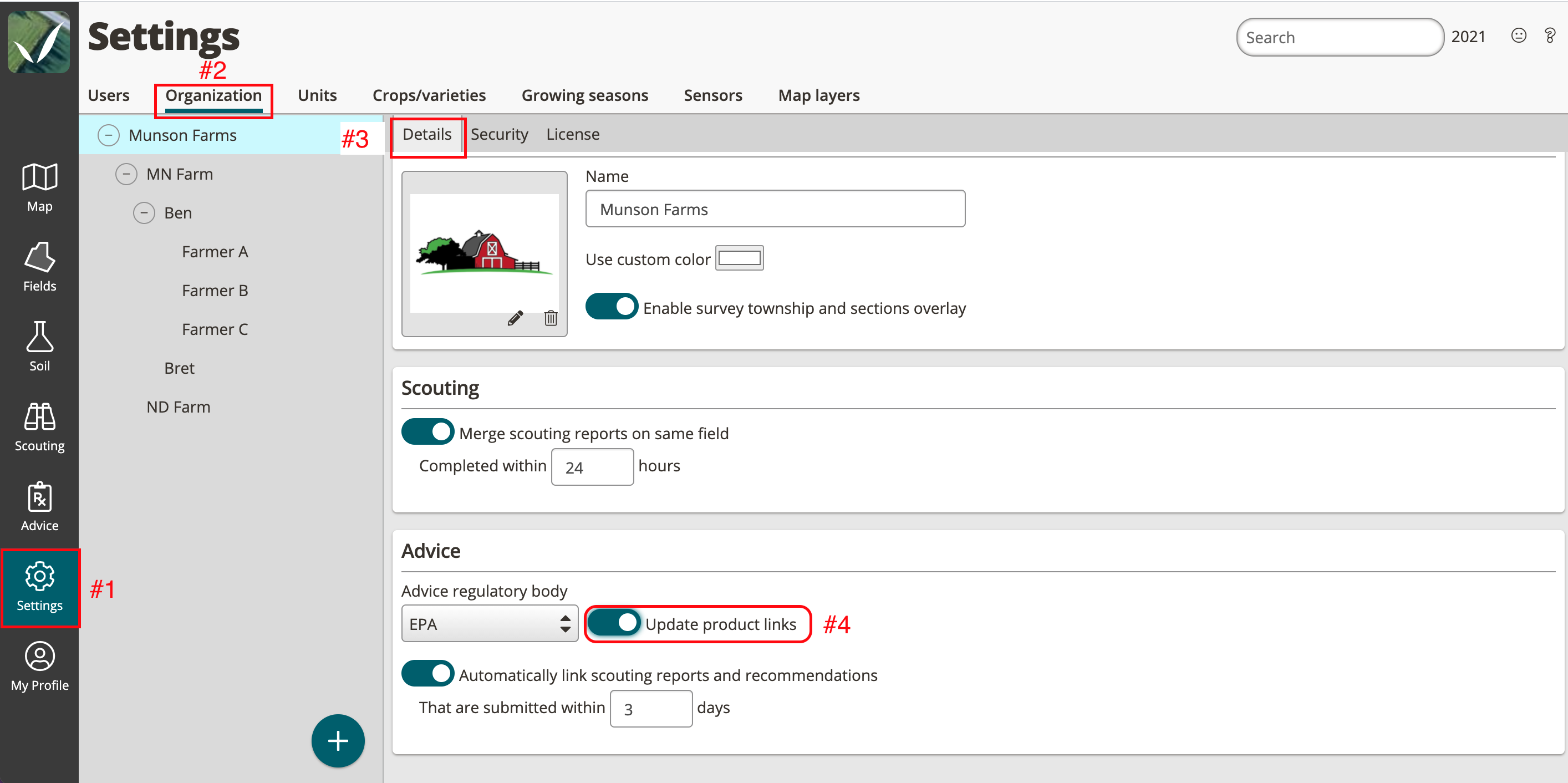 Please contact FarmQA Support with any further questions